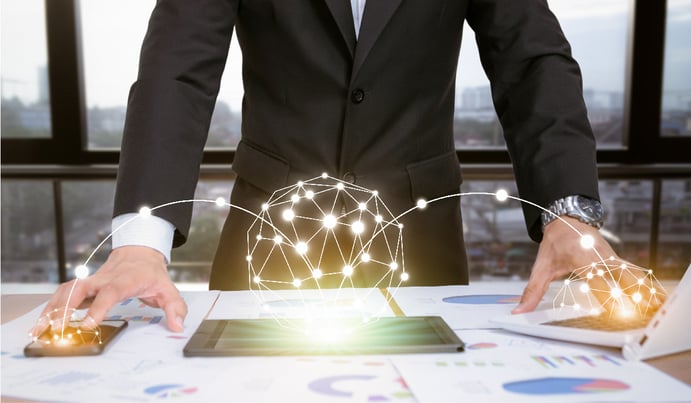 With the current events taking place around COVID-19, business as we know it has changed. The way that accounting professionals conduct their day-to-day has evolved and will continue to evolve in the coming weeks.
WANT TO LISTEN ON THE GO? CLICK BELOW TO LISTEN TO AN AUDIO RECORDING OF THIS BLOG!
Simple face-to-face meetings, attending in-person industry events, socializing in your community to grow your business are (for the foreseeable future) a thing of the past. Everything has become virtual—literally overnight. In this environment, accountants must think of new and creative ways to conduct business, support their clients, and market their business for growth.
But all these crash-course changes in standard processes may, in fact, have a bright side. Accounting Professionals have been presented with a unique chance—possibly even a once-in-a-lifetime opportunity—to embrace powerful growth tactics that may not have been on their radar before. But how do you even begin to adopt new tactics for growing your firm?
Instead of having to start from scratch—our Botkeeper marketing team has compiled 10 powerful strategies that you can implement today.
It goes without saying: every firm, business, organization, etc. has a unique brand and personality. And while these tactics are powerful suggestions, sitting down with a marketing professional to develop a strategy specific to your goals and objectives is where you'll ultimately find the most value long term.
Most firms cut their marketing budgets or at least slow the pedal on marketing during times of uncertainty—a method that often hurts more than helps in the long run. Investing in your inbound strategy could prove to be a huge competitive game-changer for you in the months or even years to come.
We realize budgets may be tight, so we've included some low-cost suggestions as well, but with all in-person events, trade shows, and industry-specific gatherings being canceled, your firm may be able to reapply the anticipated travel and lodging costs from those canceled events into other channels. Our strategies list compiles some ideas for this "extra capital" by directing it toward very effective inbound marketing strategies.
Let's explore some quick-win ways that you can start marketing today!
Looking for more helpful resources for accounting firms during the COVID-19 crisis? Click here to visit our hand-picked list of articles and guides from all over the web.
Tip 1: Use Social Media
With millions of people at home sitting six feet apart from each other, social media has shined bright as the ground for comic relief, news, singalongs, workout regimens, connections to your local community, and so much more. Verizon recently reported a 20% week-over-week increase in web traffic since the COVID-19 spread, and this increase is not slowing down.
Think of social media as a replacement for costly forms of advertising. Social media platforms enable you to target audiences like never before. Whether you're a large or small CPA firm, social media is a great way for you to speak to your customers, become a thought leader during this difficult time, and remind the community that your services are available.
Amp up your social media presence on all the major social media platforms including Facebook, Instagram, Twitter, and LinkedIn.
There are two common approaches to managing social media.
Invest in a remote contractor.
Now might be a great time to have someone plan out your social media strategy for the next few months and put things on autopilot, that way your clients and prospects are hearing from you on an ongoing basis.
Do it yourself.
DIY tools like
Hootsuite
offer you free trials and help you to seamlessly run your social media accounts. Want to create original content but you're not sure what to do? No problem. Check out the content tip below
(tip no. 3)
. You can also do some research on social media accounts of your favorite influencers, competitors, and organizations to get some inspiration and creative juices flowing.
Tip 2: Conduct a Brand Refresh
Many businesses create marketing assets like logos, websites, business cards, etc., when they first open and rarely go back to make edits or refresh content. This means your content might be stale or flat-out wrong, given changes to your business. Typically, a business should update their image every few years. If it's been more than a few years, it might be time to conduct a brand facelift.
It's important to remember that with all business now being done virtually, there are more eyes on your website and your marketing materials than ever before. Prospects are seeing your potentially outdated brand. However, taking the time to modernize your brand will help keep things fresh, current, and ready to support your growing business for years to come—not just during a pandemic.
Don't know where to start? Hire a remote worker to redesign your logo, website, business cards, or polish your sales deck that you've been putting off for months. Sites like Upwork provide extremely talented labor for very reasonable prices. You can outsource it all and bring your website into the 21st century in no time!
Here are just a few things to consider during your brand facelift:
What new color palette do I want my brand to have?

What imagery represents my brand that I should use on my website and across social media?

Is the font on my logo and website clear? Does it need to be updated?

What brands inspire me? Can I incorporate ideas from their website strategy into my own?
Tip 3: Create Compelling Content
The holy grail in the marketing community is creating compelling content. It's the most powerful thing any of us marketers can do. Compelling content can lead to more traffic, more shares, more engagement, and better conversion rates of your prospects to customers.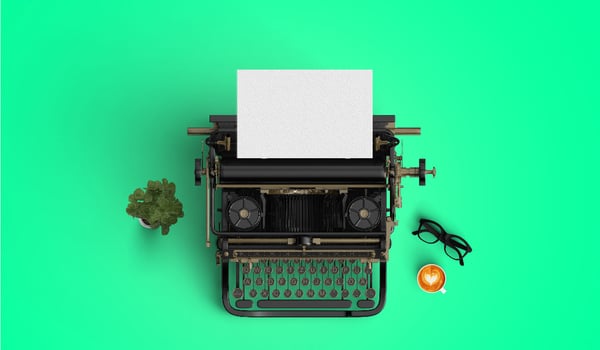 With millions of people now either unemployed or working virtually, many are searching for advice and guidance on a variety of topics. Now might be a great time to become a thought leader in the tax space, in the unemployment space, in the small business loans space, in the remote workspace, etc. Pick a topic that resonates with you that you think your prospects may be interested in. Do your research, and see what other thought leaders have already said.
And before you sit down to start creating, remember the following when drafting compelling content:
Does it resonate with my audience? Do people feel like the content I create is intended for them? Do they relate to not just what I make, but also how I present it?

Does it encourage people to want to convert? Does what I write engage people? Do they want to pay attention each time I post? When people start continuously consuming my work, they learn to trust what I say. This helps get a following which can help me get more leads—and more sales.

Does what I write matter? Do people feel something when they read my content? If they care about what I'm creating, it motivates them to take action. It's no longer about just crafting content on a topic; I must create content that engages, distracts, and inspires my audience.
And the best part: once you create compelling content, you can then use it for your social media accounts and add it to your newly updated website!
Tip 4: Invest in Google Ads
Do you ever see search results marked as ads when you do a Google search? Google Ads is an online advertising platform where advertisers pay to display brief advertisements, service offerings, product listings, video content, and generate mobile application installs within the Google Ads network. Consider applying a portion of your spend toward Google Ads.
Buying ad space in Google's search engine can quickly get you in front of potential customers when they're searching for services like yours in their area. You can use this channel for website traffic while you build up more of an organic (non-paid) presence (social media, website, blog, etc.).
Tip 5: Advertise on Local Billboards
While there are many digital marketing tactics in this list, we urge you not to overlook traditional methods. Billboard marketing has been around since 1867 and is one of the oldest forms of advertising still in existence.
According to Google, physical billboards typically cost on average $250 per month in rural areas, $1,500-$4,000 in small to midsize cities, and $14,000 and up in larger markets. But under the current conditions, you may luck out on a great deal if someone else recently backed out on their billboard spend.
Tip 6: Join Online Accounting Communities
A great way to stay informed and keep your following informed is to band together with your fellow accounting peers and partners. You can do this by becoming a member of an accounting association like Maryland Association of CPAs (MACPA), joining a COVID-19 Support Group for accountants on Facebook (these are usually linked to accounting organizations), or taking advantage of partners like Botkeeper who are continually creating new blogs and updating their COVID-19 Resources Page with content.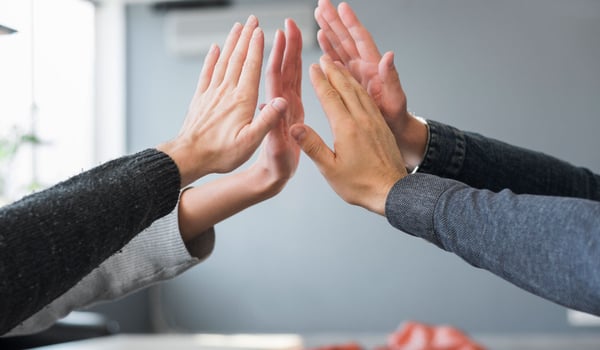 These communities can help provide you marketing tips and advice, hacks and solutions for business operations, news and industry updates, and general support centered around COVID-19. This community will keep you in the know, provide a place to ask your questions, and give you real solutions for these challenging times. Then you can take the content you consume from these resources and repurpose them for your blog and social media accounts.
Tip 7: Create a Resources Page
Not finding what you're looking for on other organizations' resource pages? Consider creating your own!
You've probably seen many of the major software and accounting organizations putting together lengthy pages chock-full of information covering recent news updates, helpful checklists, and more (check out Botkeeper's here). Consider grabbing the most relevant links for clients and prospects from those pages, then researching additional links, articles, checklists, podcasts, etc., from other sources that you could compile and distribute to your audience. This is a great way to bring value to your clients, drive people to your website, and support your community.
If you're tight on time, this is another great example of work you could outsource on a site like Upwork.
Tip 8: Drive Business AND Give Back
It's well known that this is a tough time for a lot of people out there. Campaigns to help support local businesses are filling up our inboxes and social media threads.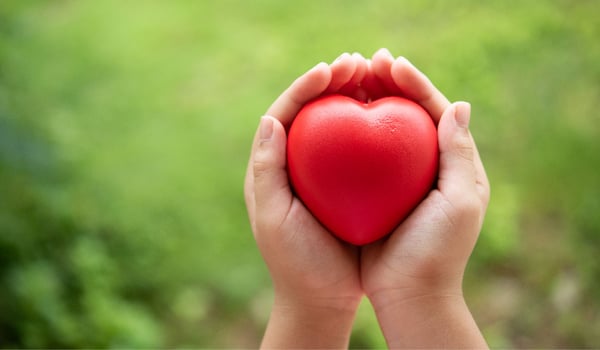 A great way you can help support local businesses (and remind your community you're there when they need you) is to make a local donation, or even better: set up your own Kickstarter or GoFundMe campaign. (Maybe you have a client in need you could support?) Not only is this great for driving awareness and publicity for your firm, but more importantly, you're perpetuating a positive movement during a challenging period for us all.
A creative donation method might entail making a lump-sum donation to a local restaurant and asking that they apply a set discount on takeout orders, in which the restaurant could include a simple note from you for the buyer:
"We know times are tough, and we want to help support you and our local businesses in any way we can. Please reach out if we can help, and enjoy a bit of your meal on us."
Then you wrap it up with your firm's name and contact info.
Take a page from our own CEO, Enrico Palmerino, who had Botkeeper donate 100 burritos to Bolocco in order to provide free burritos to those impacted by or helping put an end to COVID-19.
Tip 9: Offer Free Guidance
Many business owners are struggling and trying to figure out what to do right now. The amount of information out there is completely overwhelming, and it's not easy to keep up with the day-to-day changes. Newly announced aid programs, stimulus checks, forgivable loans, new Small Business Administration lending programs, payroll tax deferral, and expanded unemployment benefits—there's a lot to navigate.
Consider offering free assessments for business owners to help them determine which stimulus benefits they're eligible for and to which they should apply. Check out this great example from 1800Accountant.
Advertise in a local paper or online publication (don't forget to also put it on your website and social media accounts!) that your firm will review the programs and qualifications with business owners individually, calculating need and loan requests and counseling each business on how to apply for each program.
How does giving your time away drive new business? Offering a small portion of your time or resources makes you more accessible to worried business owners who are concerned about spend right now. Reducing this concern with a free assessment or advisory session opens the door for new clients to find you. What's more—it can curate a long-term relationship for bookkeeping, advisory work, or future tax work.
Tip 10: Make Sure Your Online Listing Is Relevant
Launching a few new marketing moves is fantastic, but as you've probably experienced yourself, nothing is more frustrating than checking online to make sure a business is open just to find out the hours were listed incorrectly.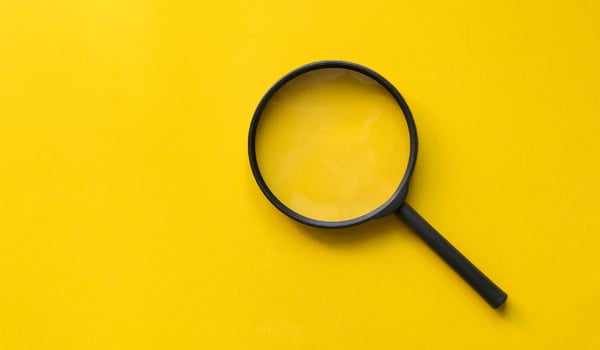 Now's the time to make sure that your website, office voicemail, Google My Business (GMB), etc., all reflect your adjusted hours and provide relevant information for contacting you during quarantine/social distancing. GMB has put together a great resource to help guide you through how to update your firm's hours on Google. It's worth noting that we've seen some businesses marked by Google as "closed" when they're actually open, so take the time to review your firm's listing!
BONUS: Free Marketing Tools
Before you jump into putting these tactics in motion, check out this list of some of the best free marketing tools out there:
Remember: This Won't Last Forever
Without a good ol' fashioned trusty crystal ball, it's hard to say when the "end" of this crisis will come, but by all accounts, we're expecting the quarantine situation to level out sometime this year.
Along with keeping things afloat in the short-term, we encourage you to get proactive about that transition back to the more "normal" day-to-day and your growth plans thereafter. Taking control of your marketing today can help ease that transition, and it might even create new growth for your firm.
During times like these we're reminded of what's really important. We're also reminded that having purpose and feeling that we're adding something of value to our clients, partners, and community is significant. We encourage our readers to share our resources with their networks and clients, as well as to send us any ideas or resources you'd like us to share. Feel free to put your ideas or feedback in the comments below!
We wish everyone health and safety during this bizarre time—our Bot hearts are with you!