We're privileged to know and work with a lot of really cool businesses who are doing some amazing things in their own industries. Some are clients, some are friends, some are just names we know and respect, but they all have a common tie: they're going places, and we're keeping an eye on them.
Conference meeting room scheduling and desk booking tools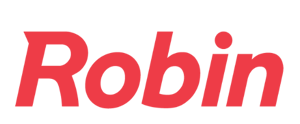 The genius behind Robin is its intuition. It's like if you could afford to have one person on staff go around to all your meeting rooms and make sure the right meetings are happening at the right time and the people in the meeting room are appropriate for that room. A meeting room that fits 12 people shouldn't be used for a 2-person conference call. Unless they're playing Twister, of course.
Our favorite features about Robin include the fact that it integrates with Google and Outlook calendars, and it provides a virtual map of where people are sitting. We're a geographically diverse company at Botkeeper, so a lot of us are remote and don't know the layout of the office from a map of Westeros. But Robin helps with when we come in and don't know where anyone or anything is since it creates a virtual map, including where employees sit.
---
Job management software to make your contracting business paperless

We may not know the intricacies of actual construction at Botkeeper, but we definitely know good accounting software, which is what we were reminded of when we checked out Knowify's platform. Knowify provides a platform for construction contractors to price out jobs and send estimates, bids, and contracts, track time and handle scheduling. It's like a one-stop shop for the business side of building things.
And of course, contractors are often on the go, so they've made a sweet mobile app to make dealing with everything super easy. It reminds us of accounting software and it integrates seamlessly with QuickBooks, making it even more powerful...like if the Hulk were to use a jackhammer.
---
Rocketrip helps enterprise companies reduce travel costs by rewarding employees for spending less when booking flights, trains, hotels, and rental cars

Booking employee travel sucks. It's often time consuming and cumbersome, and it's expensive. But Rocketrip helps by reducing the cost of employee travel while working with your existing travel booking system. Employees book their own travel, and they're rewarded with gift cards when they're able to book travel under their allotted budget.
We chatted with Kathleen Roberge, Chief Revenue Officer at Rocketrip, and she gave us the skinny on why Rocketrip works better than traditional approaches to cutting back on travel spending. "There isn't a company out there that doesn't want to save on their travel cost. Typically, they make their travel policy tighter, which doesn't allow for a lot of flexibility," Roberge said. "Most companies—when they want to cut travel spend—will change their travel policies, give travelers less options, less convenience, less comfort, and then travelers hate to travel. With Rocketrip, you don't have to go that route.
Plus, there's more than just savings—a behavioral shift occurs, as well. "There's a lot of employee engagement increase when you put a program like this in place. It's an employee perk that doesn't cost anything, and it creates a really engaged culture," Roberge said.
Rocketrip basically gamifies the travel booking process by offering a logical incentive for employees to find the most cost-effective travel options. The savings get passed onto them, and they can use that money as they wish. Us? Our bots don't eat, but we sure do, so we'd put the cost-savings toward local fare.
---
Chainalysis designs and develops anti-money laundering software for cryptocurrency businesses

Chainalysis is the automated robot detective you need in 2019, since it's been specially created to investigate fraud, extortion, and money laundering in the world of cryptocurrency. It's built for financial institutions and law enforcement, and it covers Bitcoin, Bitcoin Cash, Ether, Litecoin, and other top cryptocurrencies.
In addition to monitoring cryptocurrency, Chainalysis is building bridges and trust between people, businesses, and governments. As a fellow player in the world of tracking financials, we appreciate what Chainalysis is doing. Who knows how long it will be before more modern businesses start accepting cryptocurrency as payment?!
---
An authentication platform designed to eliminate passwords and shared secrets across the enterprise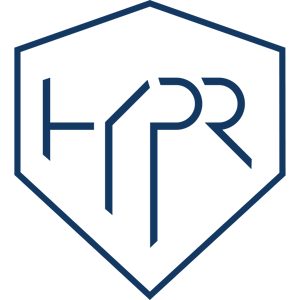 Passwords are so five years ago. Or at least, that's what HYPR would have you believe. HYPR eliminates the need for storing passwords—thus eliminating hackers' primary target—and stores encrypted data on a user's device. This keeps your sensitive data out of the cloud, and reduces the likelihood that you'll be hacked from a distance.
Microsoft and Google are already on board with enterprises going passwordless, and HYPR has figured out how to use public-key cryptography to replace passwords and shared secrets. All this, and HYPR has prioritized the mobile experience so users can rest assured their data are safe even while they're out and about.
---
Empowering creators to easily distribute and drive results from their unique content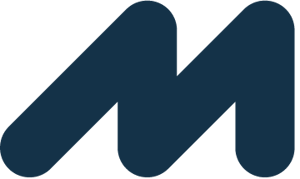 It's hardly worth creating good content if you're unable to get it out to the masses, and that's a problem that Maz seems to have figured out with their content logistics system. Users enter their content, then Maz helps process, filter, package, and ship it to a variety of major outputs including social media, voice assistants, news services, and TV apps. This happens all from a single platform, and it doesn't involve any code. A-Maz-ing.
Maz's entire approach is focused on the ability to "create once, publish everywhere," and it seems they're more than capable. Maz has been in the game for a while, and they've helped some pretty impressive content producers like Fast Company, Salon, and Harvard Business Review.
---
Connecting liquor brands with consumers through innovative e-commerce
As the adage goes, "work hard, play hard," and for us—like many businesses—the two sometimes overlap, and we're in desperate need of libations before the workday is over. That's why we're all for Thirstie's goal of connecting booze brands with local retailers, which eases the ordering process on brand websites.
Thirstie's platform really boils down to a win-win-win: brands connect with customers in a more intuitive, direct manner; local retailers grow their audience base with ease; and customers get their fix quickly and conveniently. We'll drink to that!
All these companies are stirring up the business world, and as a fellow disruptor in the accounting sector with one-of-a-kind automated bookkeeping, we're excited to see what they're able to accomplish. Check them out by visiting their websites, and click below to reach out to a Botkeeper rep to see how you can save time and money by Botkeeping℠!