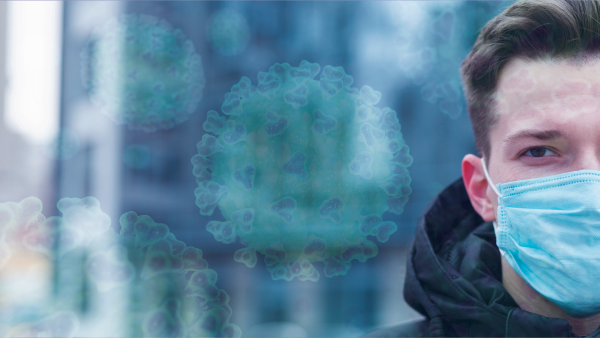 With the continued spread of a coronavirus known as COVID-19, more and more accounting firms and businesses are facing remote work for the next few weeks. While working remotely isn't a new concept to many industries—tech engineering, medical transcription, digital marketing, etc.—it's still fairly uncommon for accounting firms.
Part of that may be due to the industry's slow adoption of tech advancements; 85% of accountants surveyed in the Practice of Now 2019 report believe the industry needs to speed up tech adoption in order to remain competitive.
With that said, investing in technology isn't always fast, easy, or cheap, which might explain accounting's slow adoption. But it's not impossible.
For those who may be used to going into the office everyday and have never worked from home, this situation presents an unknown challenge. But with much of our Botkeeper team working remotely, we know a thing or two about how to make it work. And to be honest, it's not too bad if you're able to prepare.
To help you prepare, we got together with some of our figurative in-house accounting experts and asked for their tips on how to work from home as an accountant. Here's a list of things you should do right now to prepare your accounting firm to work remotely.
For those who are already working remotely and didn't get a chance to read this list first, we've included a paragraph in each section to help you, as well.
1. Move your data to a cloud-based system.
If you haven't already, now's the time to get set up with a cloud-based accounting system like QuickBooks Online (QBO). This will enable you and your team to access your clients' books from anywhere with internet access, and it will keep your data backed up anytime you make changes.
You can do this one of two ways: download your data to a portable drive or upload to cloud storage like Box, Dropbox, OneDrive, Google Drive, etc., so you can upload it later, or cut out the middleman and upload all your data to QBO right now.
As you likely already know, you can't access QuickBooks Desktop remotely without logging into your office network (via a VPN or a service listed below) or taking your computer home with you.
If you're already working remotely: Hopefully you're able to remotely log into your computer network using a service like GoToMyPC, TeamViewer, or ConnectWise. If that's the case, then you can perform your work like normal. If not, you may need to sneak into the office (with plenty of Clorox wipes in hand!) and hack into the mainframe.
---
2. Install video conferencing software.
Google, Microsoft, and Zoom have increased access to their premium software with extended free trials, so get your team on-board and familiar with having remote video meetings in place of standard, face-to-face meetups.
Place an emphasis on including video in your virtual meetings to help people maintain focus. It's very easy to zone out when you know no one can see your face and you can't see theirs. It's also harder to facilitate dialogue without visual cues and body language.
And here's a video-conferencing pro tip: leave yourself on mute until you have something to say. It will help cut out background noise and make the speaker easier to hear.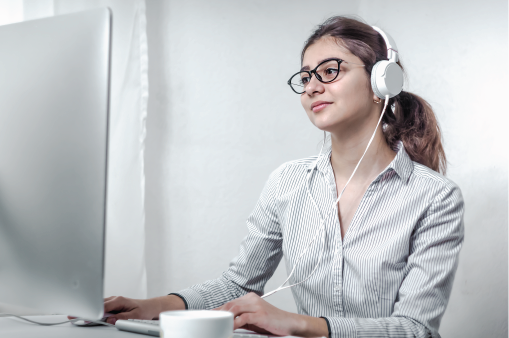 If you're already working remotely: Leverage email to make a decision on which software you're using, designate one person to install and send the rest of your team invitations to join. These software platforms are pretty intuitive and easy to use, so setup should be fairly quick and painless. And for the record, our mostly remote workforce at Botkeeper uses a combination of Zoom and Slack for our real-time digital communication.
3. Prepare your tax clients for virtual interactions.
While the government is planning to extend this year's tax deadline for those affected by the virus, tax work must still be done—it will just require a bit more creativity than usual.
You and your clients are likely used to in-person exchanges of their important tax documents, but with COVID-19 at play, person-to-person interactions should be limited. This means making sure you have a system in place for receiving digital documents so you can continue preparing and filing taxes for your clients.
As always, you NEVER want your clients to send you sensitive information like social security numbers via email (though some will inevitably request to do so). Establish a single location for your clients to submit their documents, and communicate that to each one (see no. 4 below). Choose something with powerful security measures like Box.com so your clients don't have to worry about a data breach.
Working from virtual copies of receipts, invoices, statements, and reports will also help prevent further spread of the virus. You can't wash the germs off receipt paper!
You might also want to set up a system like SmartVault or TaxCaddy to help organize documents (if you haven't already).
If you're already working remotely: You may need to ask some clients to resubmit their documents, if possible. Otherwise, if you brought a bunch of paper receipts and tax documents home with you, make sure you wash step up your handwashing game and follow prevention steps as recommended by the CDC. You might want to wear gloves while handling documents, wash your hands after touching them, and avoid touching your face while you're working.
---
---
4. Create folder structures and access control lists.
You might not realize it yet, but sifting through stacks of papers is easier than sifting through an endless scroll of virtual files. So to help you prepare for an onslaught of virtual documents, it's helpful to create some logical folder structures.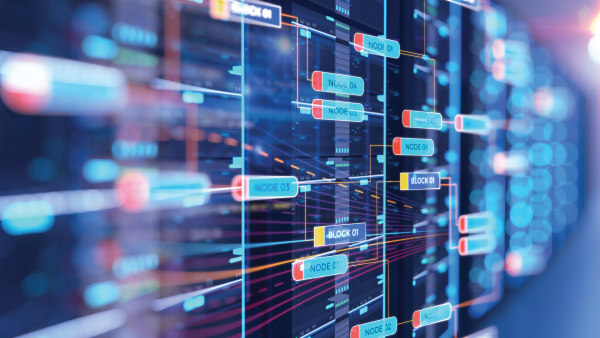 To make it easy, organize your folders the same way you organize your firm. Here's an example: if you have three tax accountants on staff, create three folders—one for each accountant. Within each folder, create subfolders for each client. Within each subfolder, create another subfolder as needed for specific documents, including last year's returns. That way, when a client submits their virtual documents, you already have a place to put them.
Even better: if you send each client a unique link to their folder, they might be more likely to save you an email and drop their docs directly into their folder (but we wouldn't bet on this for all your clients).
Similarly, you might want to limit staff access to these folders for security purposes. Create an access control list and grant appropriate permissions to each folder so you know sensitive data won't be compromised.
As you create these folders and extend invitations to staff members, it's very important to make sure you're using your work email address and not your personal email. Working from home on a personal computer makes it even easier for personal info to be mixed up with work. Emphasize this to your staff and clients.
If you're already working remotely: Designate one person to create the structure, preferably someone who needs access to all folders and subfolders (like your CFO or partner). Invite your accounting professionals to join using their work email addresses, and distribute that information as needed to your clients.
5. Set up a virtual mailbox.
An easy area to overlook is your mailbox—who's going to tend to it when no one's at the office? And as much as we like to think the accounting industry has caught up with the times and is already utilizing digital document storage/exchange, there are a ton of accounting firms that rely on paper mail for their day-to-day—especially for receiving client payments.
Now's the time to set up a virtual mailbox. Secure services exist to help take care of your mail while you're away from the office. Check out Earth Class Mail and VirtualPostMail, both of which will receive your mail, scan it, and follow appropriate actions as you see fit. That could mean depositing checks on your behalf, forwarding documents and packages, and shredding sensitive data. That way you're not sitting at home, worrying about whether or not your mailbox is overflowing with sensitive data or uncashed checks.
If you're already working remotely: You can sign up for a virtual mailbox and start using it within minutes, but there will likely be some grunt work you'll need to do before you take full advantage (both Earth Class Mail and VirtualPostMail offer assistance there). For anything that's already sitting in your office mailbox, you'll need to go get it. Perhaps TaskRabbit can help!
6. Set up phone forwarding.
Similar to having a virtual mailbox, you might need to create a solution for inbound calls. The go-to solution for many accounting firms is to just set up a voicemail that advises callers to dial a different number—often someone's personal phone. But that eliminates the ability to transfer calls, and it puts someone's personal number out there, which can be a liability.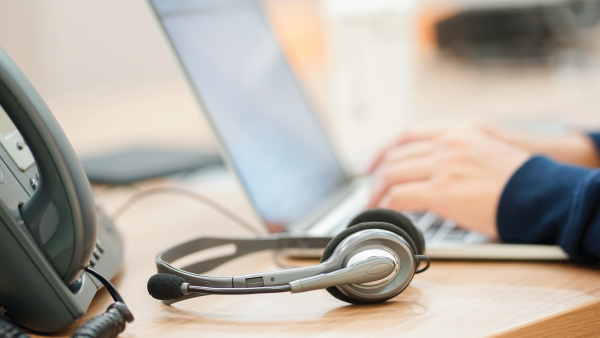 Consider options like Grasshopper or RingCentral; both are virtual phone systems that can be set up in minutes. RingCentral is also an option for hosting virtual video conferences, so it could be a good solution for firms who need both a conferencing (see no. 2 above) and virtual phone solution.
If you're already working remotely: Depending on how your phone system is set up at the office, you might be able to dial in and check voice messages and change the greeting so your callers know the best ways to reach who they need at your firm. If not, you might need to run into the office to check for new messages and change the greeting. Again, don't forget to bring some disinfecting wipes with you—the average office desk is 400 times dirtier than a toilet seat!
---
---
7. Collect notes, chargers, and essential items from your desk.
Ever since sticky notes were introduced back in the '70s, they've littered our office desks. We jot down phone messages, leave ourselves reminders on our monitors, and save login credentials so we don't forget them. We leave a lot of important information on our desks, and you don't want to find yourself working from home trying to trigger your photographic memory to recall what was on that pink sticky in the bottom right corner of your screen.
Collect your notes—even the ones you don't reference often—and bring them home with you. Or for the notes that don't contain sensitive information, snap a photo of them to reference later. Don't forget to check your desk drawers, underneath your keyboard, and inside any books or notebooks.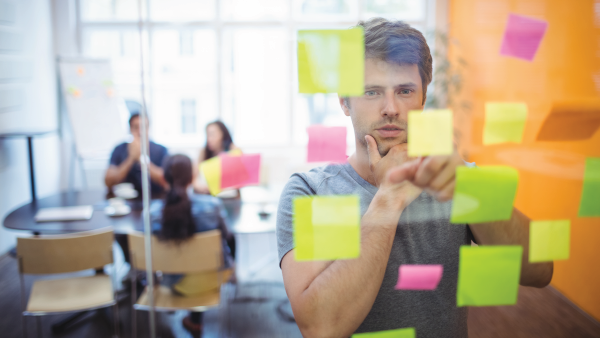 Likewise, you won't want to bring your work laptop home (and/or second monitor if you want to be a power user from home) only to have no way to keep it juiced up. Grab your power cords, auxiliary cables, keyboards, mouse—whatever you need to perform your best, given the circumstances.
If you're already working remotely: There's unfortunately not much you can do aside from (yes, again) going into the office to grab your notes and personal items. But this could be a good opportunity to switch your firm to a secure password manager like LastPass or Keeper, or a note-taking app like Evernote—all of which can be accessed from anywhere with an internet connection.
---
8. Send your clients an update.
During this chaotic period, it might be easy to run down a checklist of to-do items before you start working remotely and forget about your clients. You obviously don't want to do that.
At the very least, draft a simple email that explains your accounting firm's plans for handling the situation and what they can expect. Include methods for them to reach you (alternative phone numbers, email addresses, file folder locations, etc.), and be very clear about how you're moving forward.
Another good option is to post a general update to social media with contact info, and pin it to the top of the page so it doesn't get lost within your feed.
If you're already working remotely: Fortunately, you won't have to put on a hazmat suit in order to handle this one. You can shoot a message to your clients from home via email and social media without being on your work computer.
---
9. Talk with your team, and get ready to address client concerns.
Similar to the previous item in this list, healthy, effective communication is hugely important during this unpredictable time.
If you're an executive or a manager, create a plan with your staff and make sure there are no gray areas around expectations, deadlines, schedules (pro tip: create a schedule, set boundaries, and stick to them!), or responsibilities. When everyone's calling into meetings and working from their kitchens or makeshift offices, it can be all too easy for important tasks to fall through the cracks.
A helpful habit we have here at Botkeeper is routine check-ins. These can happen whenever your calendar allows, but given the unique circumstances of this situation, it's probably best to start out having more check-ins than you normally would in the office. At work, you can walk by someone's desk and know that they're working on a project without having a formal conversation, but when you're remote, you lose that ability to do a casual fly-by. Daily check-ins at the beginning and end of the day don't have to last more than 10 minutes, and they can make a world of difference.
Similarly, you should expect to hear from some clients who might call in a panic...they're worried about their stock market investments...they're scared of how this will impact their quarterly goals...they're afraid of defaulting on bill payments. And for good reason—those concerns are justified in this uncertain time.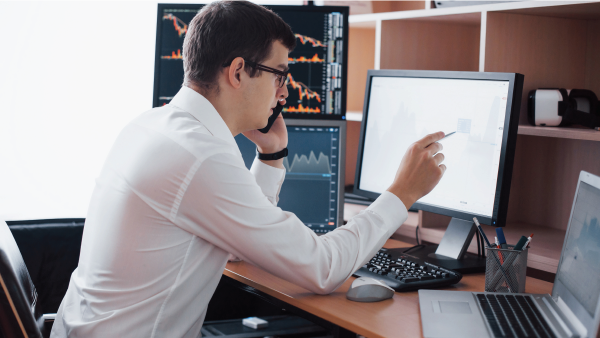 But a lot of times they're not expecting you to have the answers; they just want to be heard. So even though you might not have a ton of free time right now during tax season, you can use this opportunity to deepen your relationship with your clients by listening and using language that acknowledges their concerns; empathize with them. After all, we're all a bit uneasy about this entire situation. Most of all, assure them that it will be okay, and you're doing your part to make sure of that.
If you're already working remotely: Make sure your clients know how they can reach you, and try to be as available at home as you are in the office. This can be tough to do when you have kids home from school and a very non-traditional desk arrangement (kitchen counter...coffee table...bathtub for some who need a room with a lock on the door), but your clients will appreciate your flexibility and commitment to their needs.
- - -
Ultimately, no one knows what's going to happen or for how long we're going to have to work remotely. But preparation, communication, and flexibility will hopefully make this period less painful.
You're also not alone in this situation. There are plenty of resources available for how to avoid spreading the infection, and we at Botkeeper are standing by to help in any way we can. If you're interested in learning more about additional remote accounting support, click below to speak with a Botkeeper representative.
And if you have any tips of your own, we'd love to hear them! Drop them in a comment, or tag us in your social media posts.
Above all else, wash your hands and stay safe out there!