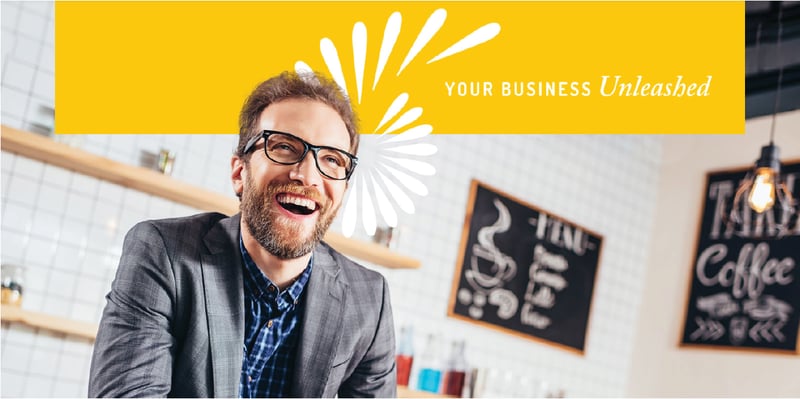 Since 2013, Calgary, Alberta-based Achen Henderson CPAs has been focused on helping business leaders and entrepreneurs take their organizations to the next level. The firm offers customized services to fit the needs of each client, providing a high-performance virtual accounting solution that's tailored for growth. But Achen Henderson CPAs didn't start out that way.
Clayton Achen, one of the firm's partners, describes their origins as a traditional accounting firm. "We spent the majority of our time fixing people's books to facilitate at tax time. Copy, paste, repeat," Achen said. "The stuff we were doing wasn't really adding value...business owners haven't had access to good financial data about their businesses—or maybe they did, but it was trailing by a month, two months, or three months. They're not able to make informed, strategic decisions."

So they transitioned to focusing on value creation with the primary goal of helping clients increase the value of their companies. As Achen describes it, the first step was to remove their clients from the mundane data entry that they were doing, even with a full-time bookkeeper.
"If you're going to be focused on your clients' growth and helping them increase the value of their company, you have to be focused on scalability. It's just not possible otherwise," Achen said. "That's why we're partnered with Botkeeper."
Another element that impacted Achen Henderson's decision to hire Botkeeper was quality of work. As Achen describes it, quality bookkeepers who actually know what they're doing are hard to find. In order to help their clients grow, Achen's team had to be able to guarantee clean books and define what that looks like.
"Botkeeper came alongside us and our standards, while allowing for us to have infinite scalability without us having to train and retrain new humans over and over," Achen said. "Furthermore, this platform allows our team to get involved in the client's books at any time, and they will be reasonably up to date, which is unique in the bookkeeping world, unfortunately. When you focus on timely quality deliverables and a process that can be clearly articulated to the client, cost becomes way less relevant."

But cost is always relevant, just like taking on more clients and making more money. And now that Achen Henderson is up and running with Botkeeper, they're taking on more clients with bookkeeping needs. So far in 2020, they've closed six new bookkeeping clients, adding more than $5,000 in monthly recurring revenue. By the end of the year, they expect to support more than 50 bookkeeping clients, which would bring in almost $600k annually in recurring revenue.
With Botkeeper aboard, Achen Henderson CPAs has moved from a siloed approach to one that's focused on participation with their clients, and it's working. "Our clients get a sense that they're more organized and on top of things," Achen said. "And the cool part is that they're doing a lot less to feel that way."
Overall, Achen says their clients are benefiting from more peace of mind, better reporting, deliverables that are on-time and updated, and tech support that enables them to operate at advanced levels without spending much time on their bookkeeping.
That, in turn, enables the Achen Henderson team to scale, as well, expanding their specialized offerings, spending more time with clients, and guiding their firm to new levels of success.
---
Want to know how you can create growth for your own firm or company? Get in touch with a Botkeeper specialist today to learn more about automated bookkeeping!