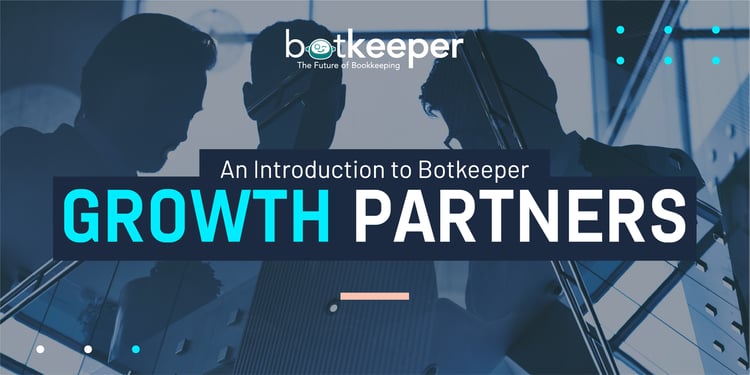 These days, to say that change can be hard would most certainly be an understatement. After what accounting firms have learned so far this year, we know that change is hard, especially when it's forced upon you overnight.
From dealing with changing tax regulations and special funding applications from the federal government to fielding unexpected needs from clients who are otherwise silent 10 months out of the year—accounting firms have been put through the wringer in 2020. They've gone from playing the part of tax specialists to serving as critical business advisors without warning—all while letting their own firm goals simmer on the back burner.
Yet not all change is bad, especially when you don't have to tackle it solo.
That's why Botkeeper has a team of talented and experienced Growth Partners—their role is intended to help empower accounting firms and assist them through periods of change. Growth Partners are unique to Botkeeper, adding another valuable element to the human-assisted automation we're so proud to deliver to accounting firms.
One of the greatest benefits of having a Growth Partner is that they're part of the Botkeeper package—you won't see an extra invoice for the services they provide (see more on that below!). And because they've cut their teeth working at highly reputable firms, you can trust their guidance and advisory.
To help explain how Growth Partners make Botkeeper an even more powerful tool for accounting firms, we've put together an introduction to the role and how you can take full advantage of their expertise!
Let's start with the basics.
Who are the Botkeeper Growth Partners?
In some ways, Growth Partners are like our very own army of Yoda-like mentors, helping Botkeeper Accounting Partners get from point A to point B in the most efficient and successful manner possible. They're experienced accounting professionals (even CPAs!) who manage relationships with accounting firms of all sizes, including some of the largest and most innovative firms out there. Moreover, they have a broad technical and product knowledge to help accounting firms scale.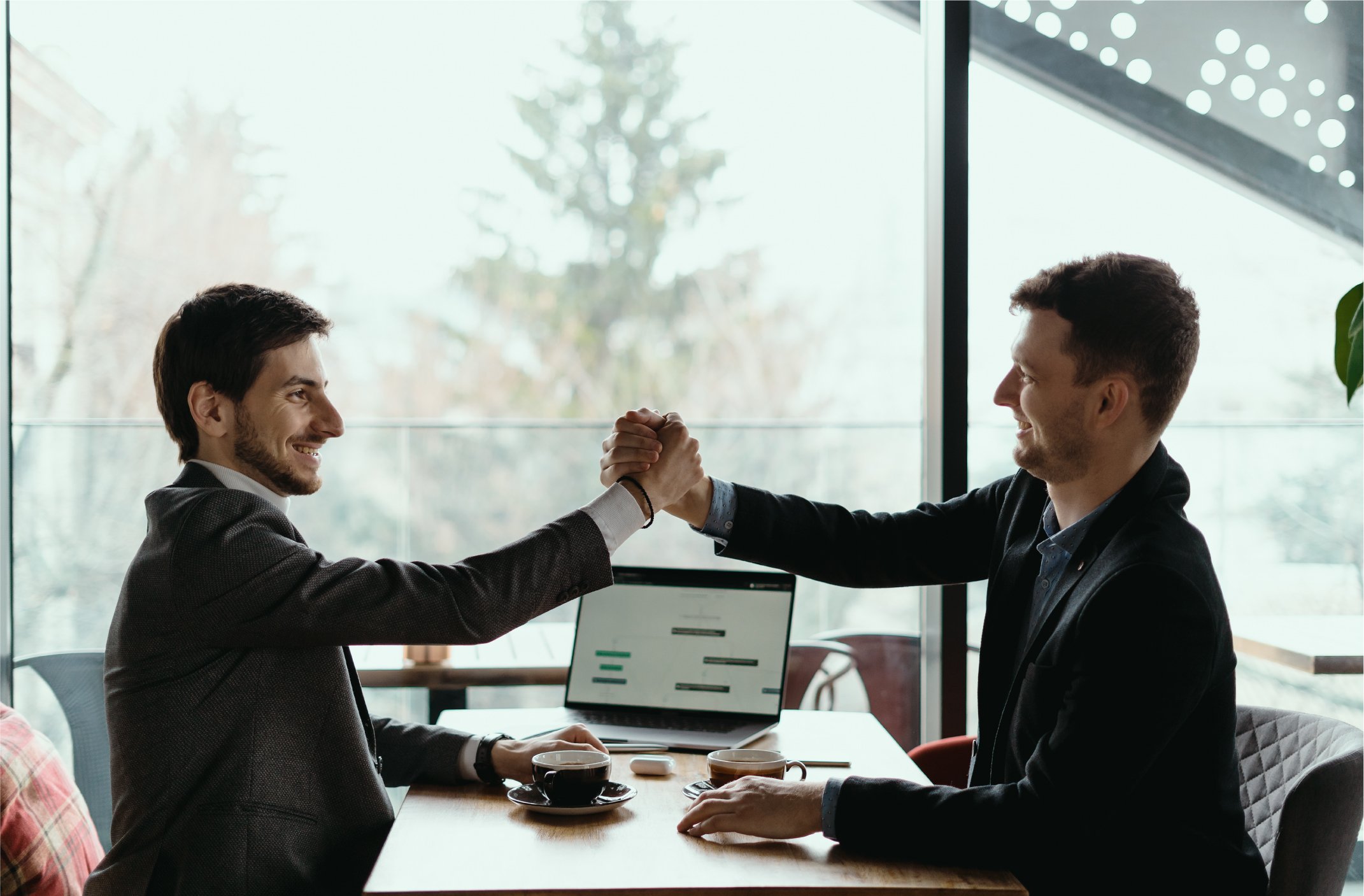 Most importantly, Growth Partners are unique to Botkeeper—you won't find them included in other automated accounting packages. We believe that the value they bring to the Accounting Partner experience is a leading driver of firm success after signing up for Botkeeper. In fact, read on for a specific use case related to how Botkeeper Growth Partners helped one firm leap toward its goal of servicing at least 1,000 clients by 2023.
What do Growth Partners do?
Growth Partners are your primary point of contact, and they work with you on all stages of your growth journey, including:
Client deployment
Scaling strategies
Product releases
Account management
And more!
Their whole end game is to ensure impeccable service and insightful guidance on how to get the most out of Botkeeper's products and services. As such, they're with you every step of the way, acting as a project manager to help you achieve objectives and define milestones. They also provide recommendations and best practices for getting the most out of your Botkeeping℠ experience.
Basically, they want to see you succeed, and they'll do whatever it takes to help you crush your goals!
What qualifications do they have?
Like Yoda, Botkeeper Growth Partners have hundreds of years of experience….
Well, not exactly. But they have a broad range of experience as CPAs and a wealth of tech knowledge. They're also all experienced in working for the largest firms in the country—the Big 4—so they've seen a lot and are prepared to work with Accounting Partners of all sizes and years of experience.
In addition to years of accounting training and experience, they work closely with our team of engineers. That means they know the Botkeeper platform well, and they're ready to respond to questions and concerns that arise related to our proprietary human-augmented intelligence.
Plus, while they each work with a limited number of Accounting Partners so they can remain attentive and provide the best service possible, they work together as a team and constantly share information. Their team Slack channel is like an encyclopedia of use cases from accounting firms all across the country!
---
Why does Botkeeper provide Growth Partners?
Great question! We realized there was an industry-wide need for additional help. As we've said before: automated accounting isn't something that works perfectly right out of the box—you have to train the technology in order to see the best results. The Growth Partner team helps you through that journey, and moreso, they provide you with critical guidance and information along the way.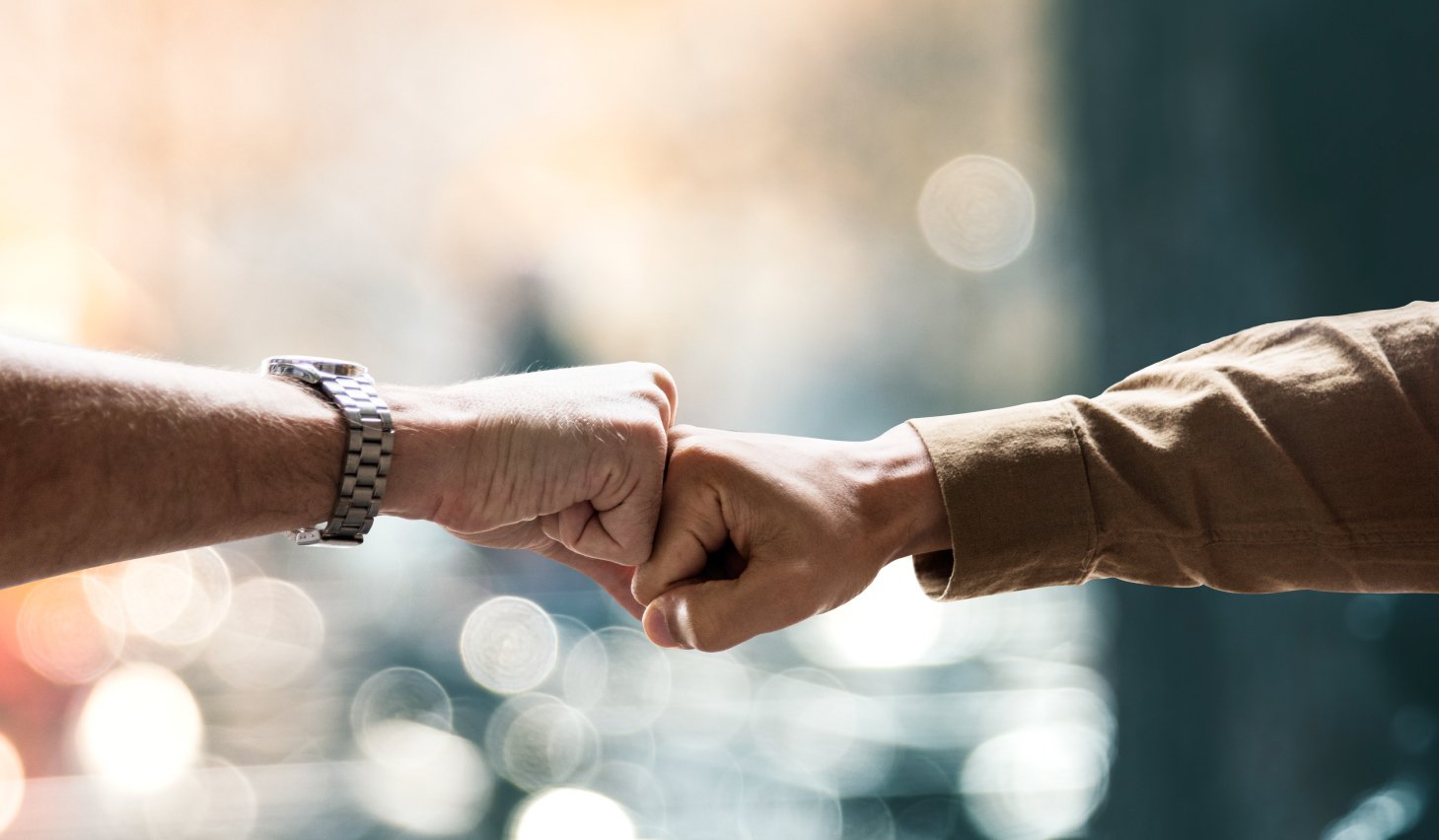 More specifically, they do so much and work so closely with Accounting Partners that isolating one specific area where Botkeeper Growth Partners shine brightest is tough. If you think about them in terms of an account manager, it's easy to understand how they generate value for firms:
Handle any issues you encounter or questions that arise
Check in with you regularly to make sure your experience is what you need it to be
Inform best practices and help you create efficient processes
Liaise between you and the product development team
But that all merely scratches the surface of what a Growth Partner does. The reason we call them Growth Partners and not account managers is because they do so much more than manage your account. Botkeeper Growth Partners work with you to:
Identify growth and efficiency opportunities
Improve your overall efficiency by building out task management within the Botkeeper platform
Increase your book of business and get new clients up and running on Botkeeper—with minimal effort
Identify deployment opportunities (which of your clients would most benefit from Botkeeping℠)
Develop future paths to success as a kind of business consultant
Advocate for your firm within the industry

For example, when Jenni Huotari, CPA and Partner-in-Charge of Business Outsourcing & Strategy at Eide Bailly, was nominated earlier this year for CPA.com's Innovative Practitioner 2020 award, Growth Partners led a grassroots campaign at Botkeeper to drum up votes and excitement for Jenni. As of the time of writing, voting hadn't yet closed, and we're anxiously awaiting to hear the results.

And MUCH more!
Your Botkeeper Growth Partner is basically a champion for your accounting firm, cheering you on and providing your firm with whatever tools or resources you need to be successful.
What's an example of Growth Partner impact?
A good accountant would never advise a business decision without first considering ROI and potential impact. And though it might feel like a bit of a shameless plug (...it is), we'd be doing you a disservice if we didn't talk about one of our many Growth Partner success stories! So in the interest of saving you time, here's one of our favorites.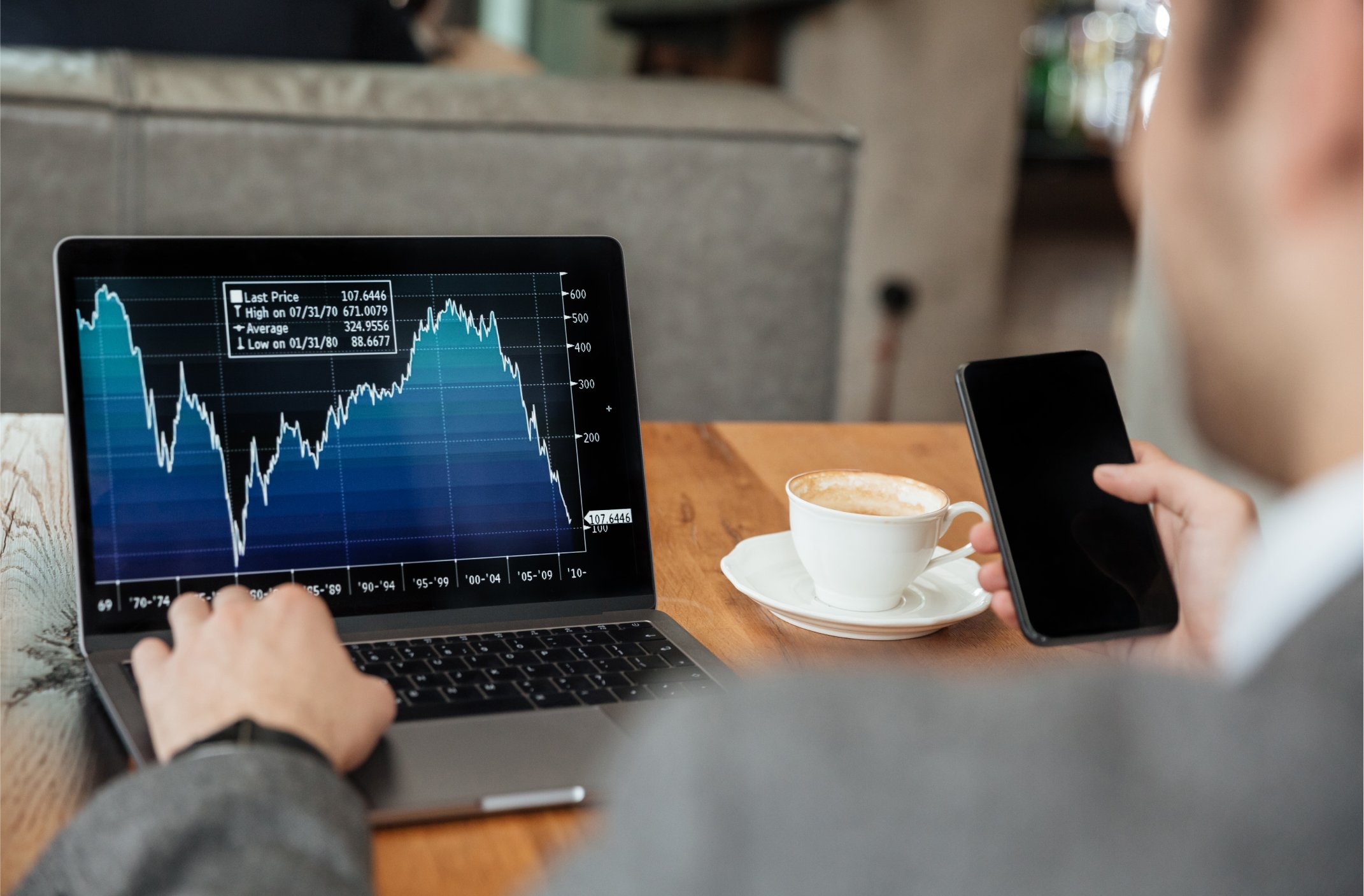 Club Capital is a 15-person accounting and analytics firm that's focused on providing financial insights, bookkeeping, and renowned industry benchmarking to insurance agencies. They're an ambitious firm with big goals to scale to more than 1,000 clients by 2023.
When Club Capital realized their growth was dependent on being able to offload the labor-intensive bookkeeping process that was being handled manually, they reached out to their Growth Partner, who worked with the Botkeeper development team to create a new process for onboarding Club Capital clients in a more efficient way. The result was 150 clients onboarded to the Botkeeper platform in 90 days with the help of just 2 Club Capital account managers and a customer success manager.
Their Growth Partner was the conduit to that successful outcome, and now Club Capital has the bandwidth to focus on their advisory services, firm efficiencies, and reaching their goal of supporting 1,000+ clients by 2023.
What tips do Growth Partners have for new clients?
While Growth Partners are laser-focused on helping accounting firms scale and find new levels of success, they can't do it alone. New clients that are ready to buckle down and get to work are pivotal to producing more impactful results in shorter periods of time.
There are plenty of challenges standing in the way of growth; as any firm knows, scale can be difficult to achieve for numerous reasons:
Accounting is slow to change, and firms must be willing to revisit and revise their growth strategies.
Adopting technology is a firm-wide hurdle.
Getting buy-in from top to bottom is hard when firms aren't prepared for the work that's involved.
With all that said, Botkeeper Growth Partners are the perfect people to help you leap over these hurdles! In fact, these challenges are more like opportunities for creating unique solutions and getting terrific results. But there are a couple key factors to ensuring your Growth Partner is able to drive maximum value for your firm.
---
Be open to change. Your Growth Partner is focused on helping you succeed, and that means things are going to change. An open mind will take your firm to places you never thought possible!
Commit to the work. Simply put: growth doesn't happen without effort. You can trust that Botkeeper Growth Partners will do everything in their power to help you reach your goals, but that will mean some work on your part, too!
Overall, a successful relationship with your Growth Partner is one where everyone involved is prepared for growth.
How can I learn more about the Botkeeper Growth Partner Team?
Our amazing Growth Partners would love to connect with you. Click each heck them out on LinkedIn here!
Despite the uncertainty we're living in, these Growth Partners are committed to helping your firm succeed. That means they'll be with you through all stages of growth, including deployment, scaling, product releases, account management, and more. Ultimately, they want what's best for you, and they'll do whatever it takes to produce a successful result while on the Botkeeper platform—at no extra charge to you!
This talented team of accounting and tech experts are another valuable resource for Accounting Partners, and you'll only find them at Botkeeper.
To learn more about how Growth Partners make it all happen and where they can most benefit your accounting firm, click below to get started. One of our specialists will walk you through a custom assessment of your firm and how Growth Partners can help you meet your goals!