Are you ready to date smarter and safer? Julie Nashawaty, Founder and CEO of Aste, has saved herself and many others from going on dates with the wrong people. Learn more about her and Aste in this startup spotlight!
So, I saw that you dodged quite the bullet. Tell me more about that and about how Aste started.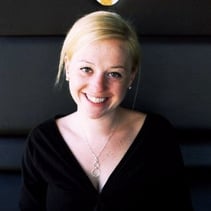 I am divorced and I was working as Director of Operations at an AI company and doing a lot of online dating. I kept showing up on dates and the inaccuracies of who they said they were online to who they actually were offline were so frustrating. There were men who lied about their age by 10+ years or they had kids when they said they didn't or they were 2 days out of a 4-year relationship. Oh, and don't forget about the ones that were married.
So when I met a guy on OkC who was 36 years old, a 92% match… I was excited. We connected instantly, chatted incessantly, and had a date scheduled. At the time, I had developed a unique way to vet my dates but, with the lack of time in my life, I often didn't use it.
In this case, I found the time and used it. Thank god I did. The guy that I was so excited to see had robbed a bank less than a year ago and was arrested the day before he was going to get married. He went to jail for four months and was out on bail awaiting trial for sentencing. (You can check out Julie's entire story here)
I kept going back to that meme that was like, "Dating as an adult is going to the dump and looking for the least broken thing out there". I also started noticing people discussing ways of trying to help each other when you arrive at this situation and need help. Like ordering an angel shot at a bar if you feel uncomfortable, or to "Ask for Angela" the bartender if you feel uncomfortable on a Tinder date.
There is a problem here if we are all feeling uncomfortable, spending a lot of time, money, and sanity and getting used to it and dealing with it rather than fighting the good fight. It's really becoming a place where anyone that is online dating is at risk with a myriad of consequences because predators are out there preying on heartstrings.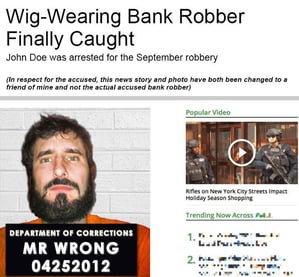 I started doing some research and looked for anything out there that could help me and others from the dangers.
It appeared that what we had for vetting was trusting auser to connect a few social media sites for proof, but there was no third party option as anyone can create false accounts. One of the more well-known apps claimed to vet their members, but in the background, their "vetting" only required you to connect a Facebook and LinkedIn profile, which essentially means nothing.
Other companies I found were either crowdsourcing (think of something like "Yelp For Your Date") or their background checks and algorithms were not that accurate. For example, for the bank robber, I spent $29.99 at Beenverified, which told me that he lived in California and made no mention of being a bank robber. I entered my own phone number in another popular site and they brought up a guy in Louisiana. They offered to help me find him for $298.
Not only were the algorithms and background checks not accurate, but there were loopholes that people can easily wiggle through. The bank robber wasn't convicted yet and was out on bail, the loop-hole. There was a guy that was meeting women through online dating just to molest their children. He was out on bail too. Ten percent of people on online dating are registered sex offenders. It's the same group of people that are praying on other people and at this point, they are so under the radar because of pure mass of users in these big dating databases. Honestly, it's become a really dirty place.
I had no idea that any of this was going on because I wasn't looking at it. Now that I have completely immersed myself into the world of online dating crimes, scams, rapes, murders... something needs to change. So, I'm making that change.
How does Aste work?
Though I can't tell you the secret sauce, I can tell you we're far beyond just googling someone. Even though what we find is public information, it's a long arduous process and there is no one else that is doing it the way we are. We actually know how to get the information in places most people don't even know about. All that is required is a first name, phone number, and small one time fee.
In 24 hours you get a full one-page report of their social media accounts, news stories, major arrests, sex offender status, employer, police reports, and anything else that there is to find. Also, a portion of our proceeds are donated to helping victims of domestic abuse.
It is not just a query check because anyone can just Google a name. A lot of people "validate" the person before they go on a date just by checking them out on Facebook to see how many friends they have. That's not enough anymore. Most of the bad people out there have a Facebook account with a bunch of friends and look totally fine. Facebook's "perfect life" filter.
Also, we find many times that there is a lot of conflicting information out there on someone. The internet is becoming more and more unindexed and going down the rabbit hole is a necessary evil at this point. So would you rather date a person that has been checked out or the person who hasn't?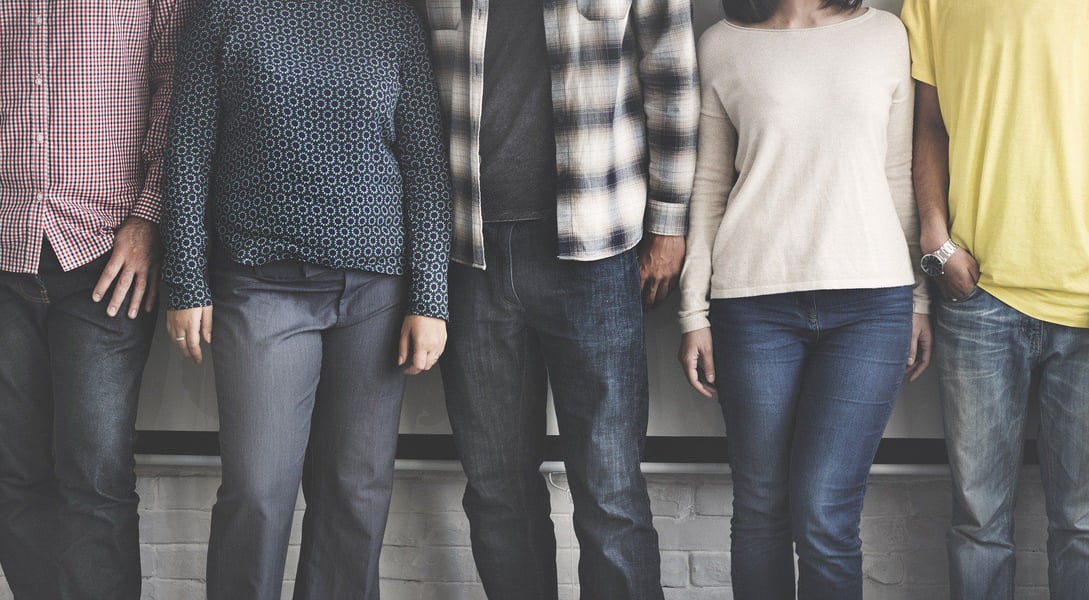 We want to make sure that our customers always know that we are there for them, that we actually care about them, and that we are going to do whatever we can to help their life as well. I have to educate and explain the need because the need is there but so many people don't think this stuff is going to happen to them, but, unfortunately, it does. The statistics I've found literally make me sick to my stomach.
What does the future look like?
Looking at the bigger picture, I want to change the way that society looks at online safety and offer a real solution to the way we meet people online. Background checks have been around for ages. But, in a digital world where we choose how we portray ourselves in social media on a daily basis, where we have registries for sexual offenders, news stories from robbing banks… well, we've completely lacked in catching up with utilizing the information out there to protect ourselves. Background checks just don't cut it anymore and there's a need for definite change. Stay tuned ;)
What tip would you give to other entrepreneurs who want to tackle a security issue, like yourself?
Always do it from a place of truth and pureness. Don't chase the money, chase the fact that it's for people, helping people.
If you are online dating and want someone to look out for you, check out Aste. They have your back.