Bookkeeping for Startups 104
As the owner of a startup, you are going to get advice from every possible direction. From college friends to your business partners to your mom, everyone is going to want to offer you a quick tip or idea. While these people mean well, it is possible to have too much input in some cases. You likely have a clear picture of where you would like to go with your company, and it will be up to you to make that vision a reality.
With that in mind, we would like to add our name to the list of people giving you advice! Of course, you are free to take or leave this advice as you see fit. The 11 finance tips that bring success listed below are each designed to fine tune the financial side of your business. It is hard enough to succeed in business, you don't want to make it even harder by making basic financial mistakes. Use these finance tips when applicable and hopefully, you will be on the fast track to success.
#1 – Every Dollar Has a Purpose
There is no room for wasted dollars within the budget of a young startup. Even if you think you have enough money on hand to get by for a while, you still want to be as stingy as possible when it comes to your spending.
#2 – It's Not Going to be Sunshine and Roses
Running any business is hard—running a startup is extremely hard. You are going to face many obstacles on your way to (hopefully) finding success, meaning you should be planning for the worst in many ways. When making financial decisions, never plan on everything going just right—because it probably won't.
#3 – Commit to Very Little
Your situation is fluid in the early days of your startup. You might have a good month or two early on where you make some sales, only to go through extended periods of drought after that. With that in mind, try to avoid making financial commitments that are going to sap your bank account in those bad months. Keep your office space as affordable as possible, and only hire essential staff on a full-time basis.
#4 – Never Exaggerate the Books
It will not do anyone any good if you get into the habit of 'massaging' your numbers to make them look as good as possible. Your financials are what they are, and you need to be open and honest about them—especially with potential investors.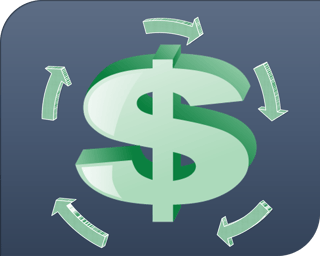 #5 – Cash Flow is King
Did you know it's possible to have great sales numbers and still go directly out of business? Well, it is. If you don't have a good handle on your cash flow, you can easily find yourself closing up shop despite the amazing potential that was hiding within your company. Learn the basis of cash flow early on and always pay close attention to this part of your accounting situation.
#6 – Make Finances Your Focus
It is easy to get caught up in the 'core' operation of your business, whether that is producing a good or selling a service. But, you should never let the financial side of things drift far from your mind, as it is what will make you a success or failure in the end.
#7 – Be Realistic at the Start
Starting your business is going to cost more money than you expect—it's just that simple. There are always unexpected costs along the way, and your sales will likely be slow to get going. So, plan on investing more money than you expected to get the business up and running.
#8 – Don't Rush to Pull Profits
There is nothing quite like the feeling of taking profits out of your business, but don't get in a hurry to start pulling money out as soon as it is available. Do your best to reinvest in the company during the early stages and you should be rewarded in the long run.
#9 – Good People Are Worth Good Money
It is true that you want to save money on labor when possible, but you also want to invest in the kind of people who can help you achieve great things. As long as they fit in your budget, don't be afraid to pay quality employees what they are worth.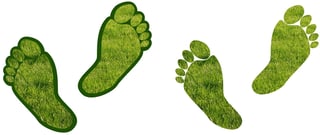 #10 – One Step at a Time
Your startup isn't likely to become a billion-dollar company within the first few months you are up and running, so be patient and celebrate the small victories as they come. For finances, that means only expanding to bigger operations when the numbers support your move.
#11 – Embrace Technology
Services like Botkeeper are valuable to startups because they allow the company to save both time and money, two things that there are never enough of within a new business.