Bookkeeping for Startups 102
One of the first systems you need to put in place for your startup is the bookkeeping. Without keeping accurate records of the financial transactions that are taking place in your business, you will be destined to fail. Everything from paying taxes to making smart decisions for your company depends on having accurate books. This is an issue that can't be ignored.
With that in mind, following is a list of 10 things that you can do to get your startup bookkeeping on track.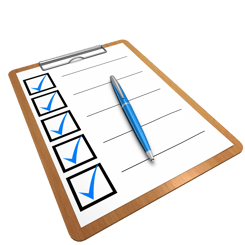 #1 – Your Business is Not Your Personal Life
There should be a clear line between your business and personal lives, at least as far as your accounting is concerned. One of the biggest problems that plagues the new business owner is failing to keep these two worlds apart. This is common occurrence for real estate accounting and restaurant bookkeeping where the owner wears multiple hats or has other businesses. Make sure there is a clear line between your own finances and those of the business. Never cross that line without making appropriate notations in your accounting system.
#2 – Taxes, Taxes, Taxes
Paying business taxes is not an optional expense. You are going to have to pay taxes, so you might as well start planning for them now. Put aside enough money to cover your upcoming tax requirements. You don't want to be set back by having to pay fees and penalties for falling behind.
#3 – Easy to Track Transactions
It is tempting to use cash for many of your purchases, especially the minor ones that you don't think will have a big effect on the bottom line. This is a mistake. Try to use business credit or debit cards, or even checks, to pay for business purchases so you can track everything with ease. Tracking cash is far more difficult, and it is time-consuming even if it's done correctly. Nearly everyone you deal with will accept card payments, so there is no need to rely on cash.
#4 – Monthly Reconciliation
Running a startup is going to keep you busy—there is no doubt about that. But, being busy is no excuse for failing to reconcile your accounts at the end of the month. The reconciliation process is a great chance to get an overview of your financial operations. It will also help you spot any discrepancies that could point to mistakes or theft.
#5 – Work with a Pro
Unless you are educated in the world of accounting, you are going to want to have a pro on your side right from the start. You should be able to find a CPA who will work on a contract basis to complete the work that is outside of your comfort zone. You can certainly take the DIY approach to things like daily journal entries, but tax filings and other important matters should be handled by a pro.
#6 – Keep Everything!
Don't toss out a receipt just because it was for an inexpensive lunch that you had with a couple of your vendors. Everything you spend can be reviewed come tax time, and you want to be able to track all your expenses as you look for ways to trim costs.
#7 – Leverage Technology
Running a startup in the modern world is far more manageable than it was 10 or 20 years ago. This is largely because of all the technology that is available to everyone. Use high-quality accounting software and point-of-sale systems (if applicable) to make your bookkeeping as easy as possible.
#8 – Map Out Expensive Purchases
The money you spend to run your startup will generally fall into one of two categories—major purchases, and ongoing expenses. The ongoing expenses—things like payroll—should be easy to predict. However, the major purchases will need to be carefully planned to make sure they don't blow up your budget all at once.
#9 – Hold Regular Meetings
If you are a small startup, these meetings could simply be with yourself. But, if you are running a larger business, have financial meetings on a regular basis with anyone who might have input on how the money side of the operation could be streamlined.
#10 – Use Botkeeper!
You didn't think this list was going to end without this point, did you? Botkeeper can help you to streamline your bookkeeping operation by turning the mundane tasks over to our highly-competent robot bookkeeper. Save time and money—what could be better?