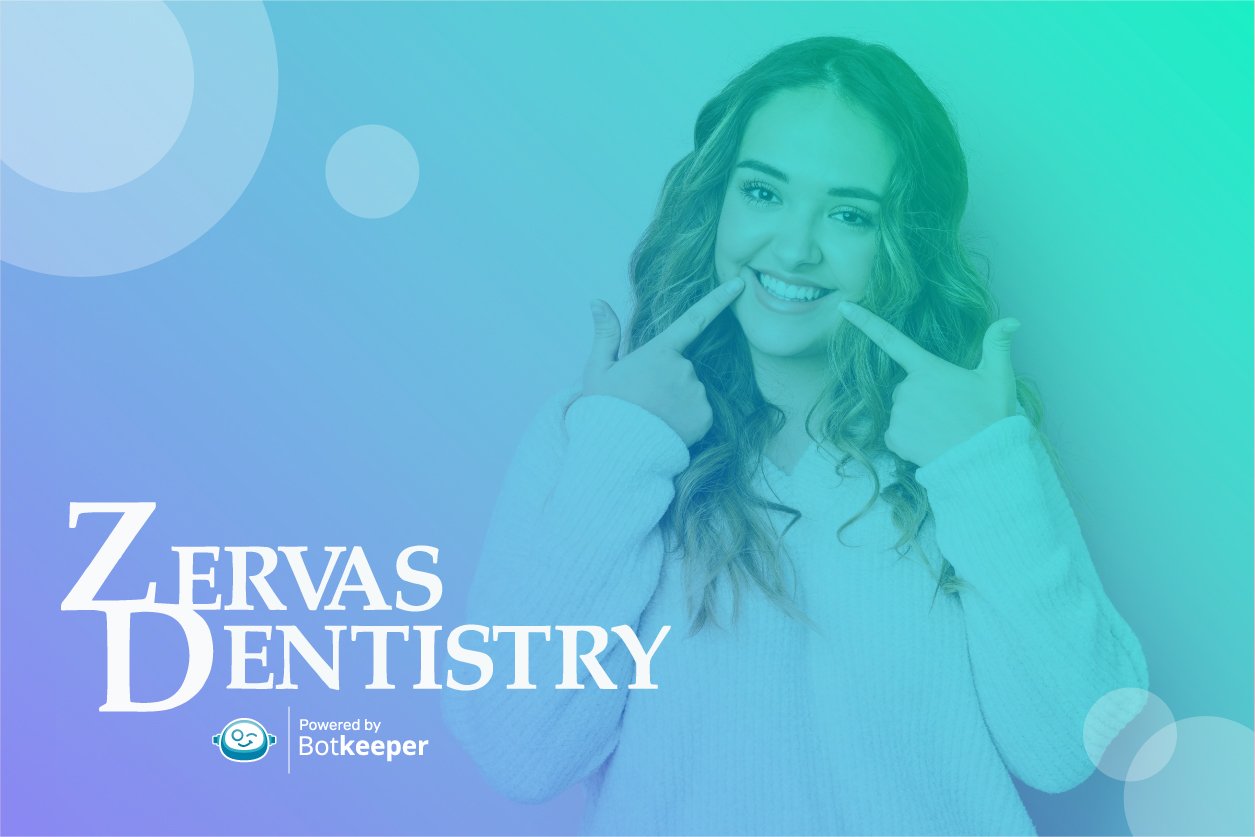 Most people don't like going to the dentist. Admittedly, we're among "most people" and would rather sit in traffic than a dentist's chair. In fact, here are some of the thoughts that float around our human heads (our bots don't have teeth) before we visit the dentist; we're sure you can relate.
My tooth hurts.
How much will my gums bleed?
Am I flossing enough?
Will my dentist be able to tell how much I've been flossing?
I hope I don't have any cavities!
On the flip side, here are thoughts that probably aren't going through your head before your dentist appointment:
I floss too much.

How does my dentist handle their accounting?
Candidly, we do think about that second question a lot, but we're accounting and tech nerds—we have an excuse. But the truth is that dentist offices are like any other office when it comes to bookkeeping, and they need automated solutions in order to provide the best care for their patients.
"I can be a better dentist because I have Botkeeper. You can only do so much in a day — on my program time is a big deal. So that's the most important metric that I look for."
That's why we were so happy to get to connect with our friend and client Theodore Zervas, owner and practitioner at ZervasDentistry in Greenfield, Massachusetts. The following is a recap of our conversation with him.
Since 1995, Dr. Zervas has been providing quality care with a focus on gentle dentistry and individualized treatment for his patients. We recently sat down with Dr. Zervas to better understand his practice, its needs, and how he's able to research and pursue new specialties and technologies for the benefit of his patients.
---
---
Taking Back-Office Operations and Bookkeeping to the Next Level
Dr. Zervas needed a solution to offload bookkeeping from his weekly workload; it was taking too much time. He also needed a reliable product that could easily integrate with his existing office operations, reconcile his books, and run reports quickly and accurately. A product that could handle all of that would enable him and his team to focus more on expanding their services and specializations.
"It just helps that I have much, much more confidence that everything is going like it's supposed to and happens without too much effort on my side—that's excellent!"
The most important search criteria for Dr. Zervas was time efficiency. He wanted to make sure that his bookkeeping tool would continue to operate as he grew his dental practice, and he needed to know that it would be a reliable service for a reasonable cost.
For years, Dr. Zervas used only QuickBooks Online for his business bookkeeping, and without having trained as an accounting professional, he knew that there was room for improvement.
He was spending several hours each week handling his bookkeeping and payroll activities for his 7-employee office on his own. And as a self-proclaimed tech enthusiast, Dr. Zervas' interests in the medical dentistry space led him to decide that it was time to create more efficiencies within his dental practice. With all that in mind, he ultimately came across
automated bookkeeping by Botkeeper
, a possible best-fit solution to take his back-office strategy to the next level.
Take your firm to the next level with up to 50% time and cost savings.
The Search for Better Bookkeeping
After reading about Botkeeper in a publication, Dr. Zervas found himself hooked on the new and exciting methodology it offered. So he met with the Botkeeper team for an evaluation, after which Dr. Zervas signed on with Botkeeper. Once onboarded, the time-to-value for Dr. Zervas was nearly overnight as he realized the long-term gains Botkeeper would be able to provide him: a system that was totally integrated with his internal operations.
He now runs his practice with total control over his financials, payment tracking at a glance, and highly accurate reconciliations at the end of each month.
"The only thing I can pass on to my fellow practitioners is to manage the business, not the numbers."
---
Increasing Overall Productivity
"With Botkeeper, I know mistakes aren't happening. It just helps!" Dr. Zervas said. "I have much more confidence that everything is running as it's supposed to and—even better—it happens without too much effort needed from my end. I can actually spend my time doing what I really enjoy, which is researching and studying more areas pertaining to my job. Ultimately, I'm able to be a better dentist because I use Botkeeper."
Now, as a Botkeeper client for the last two years, the ZervasDentistry team is spending every day focused on providing the absolute highest quality care to their patients.
Interested in learning how Botkeeper can give you time back in your day to focus on being a forefront practitioner? Click below to learn more about automated bookkeeping by Botkeeper!