The Financial advisory world is on the frontlines of the financial crisis, and the disparity between those firms that already took the leap to cloud-based tech and those that did not is huge! Tom Hood's emphasis is not how to be ready for the day you're walking into, but how to be ready for the future, tech included. He's going to layout simple ways to get you through COVID mania and how to make your firm #FutureReady. Jody Padar sat down with Tom Hood, executive director and CEO of the Maryland Association of CPAs to discuss how.
"This is why you got that CPA license, right? You're licensed in the language of business. And that's what's going on right now. And everybody needs to speak it and needs the interpreter telling them what it all means." — Tom Hood
Getting Through the COVID Pandemic:
Accept your feelings. THEY'RE NORMAL!
Coping with the firehose of bad news. Get your oxygen mask on first by starting every day, every meeting, every call by acknowledging the good
This will end, but it will not go back to how it was. So, get used to the idea of a new normal.
The Trends that Will Stick
Tom's been in the CPA world through several crises, and he's identified trends that he sees outlasting COVID-19.
Working remotely — People are realizing it is productive and here to stay.
Cloud-based tech — Firms that were already there were much better prepared to weather this storm, while firms who had been resistant may still be scrambling.
Social distancing — Firms are anticipating having to maintain social distancing even in the office. So the workplace will have to meet the demands of the 6-foot rule and embrace the flexible workspace mentality.
HUMANITY — We've all gotten used to the cat running across the screen and the toddler wandering into the Zoom meeting, and guess what? We like it.
Tom's COVID Silver Linings
There's a lot of change and a lot of pain as a result of the COVID crisis, but we love Tom Hood for his unwavering optimism and ability to see through the storm.
XCM released a report that showed overall productivity of CPAs is on par with 2019.
We can pivot! Nine and a half weeks of our lives were dedicated to being loan advisors, and we did it. We hung in there for our clients, and we absorbed the CARES Act, PPP, SBA…. Yes, we are rules-based, but yes, we can also roll with what comes our way.
We will all be cloud-based by the end of it, and you no longer have to listen to resistance.

WE ARE ESSENTIAL! As CPAs, we speak the language of business, and we are on the frontlines of this financial crisis. Feel the love and do your job! There's a ton of misinformation out there, and our role is to be the translator and editor of all the gibberish. "The role of a really good trusted professional is huge right now. You're going to act on good information...and you know where to get it."
CPA Firm Innovations
The biggest silver lining is seeing CPAs doing their work under extreme conditions and helping people save their livelihoods. In order to do this work, CPAs have had to pivot quickly. For some that meant jumping into the deep end of the "cloud-based tech pool," while for others it meant taking on brand new advisory responsibilities. Across the board, innovation has been key.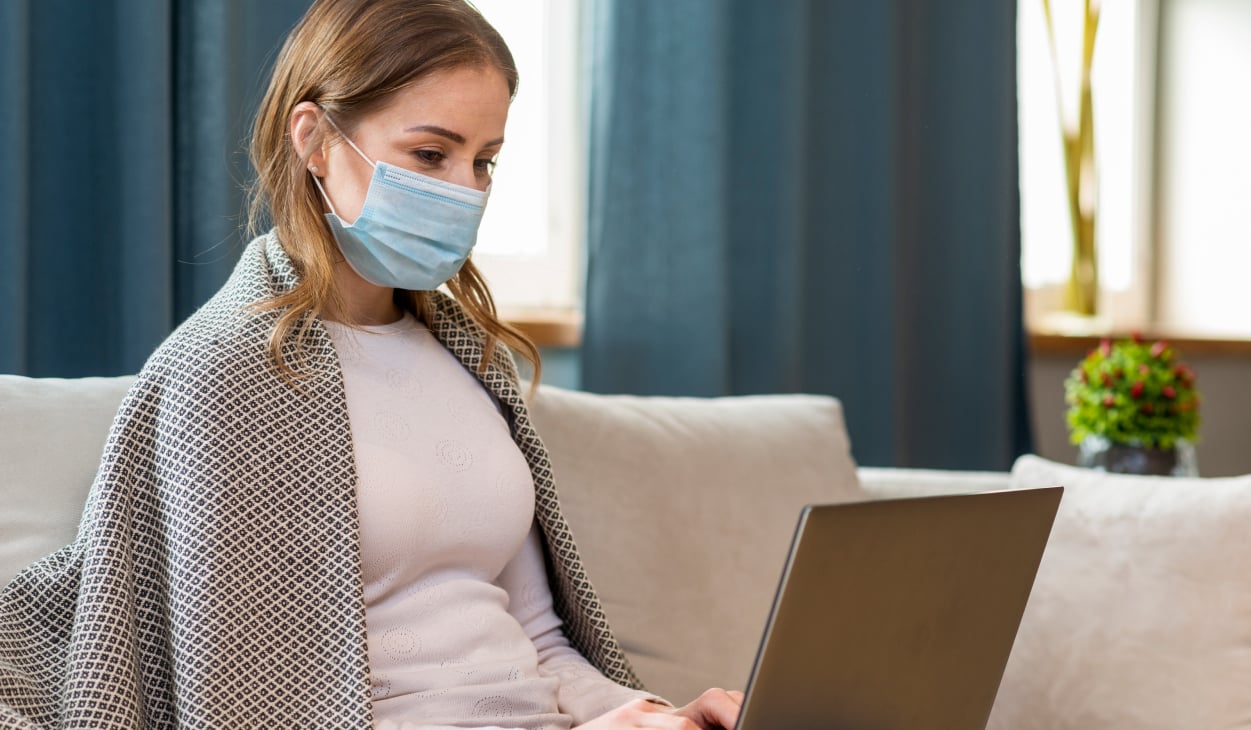 Recovery advising—firms are working with communities and state and local governments on COVID relief programs. Filing papers and advising on next steps.
Firms are internally creating teams of talent that are currently underutilized, like the valuation people, and applying their skill sets to legal, PPP, and EIDO. That team is then equipped to advise the entire firm on new best practices.
Firms are helping their clients innovate their way out of this mess. If the client is in the food industry, the firm is taking a look at that business model and seeing where growth needs to happen to carry the business through. Put a mobile app on it, and streamline easy food delivery.
Crowdsourcing! The wisdom of the crowd works, especially in an environment like this. And it's free.
What Should the CPA Firm Reboot Look Like?
At the end of the day there will be a re-entry to life, and we will have to reformulate what professional life will look like in terms of sustainability, flexibility, and health. Here are a few Tom Hood pointers.
First things first—pull your group together and ask: "Okay, what worked? What got in the way? And what did we learn?" Gather your intel.
"The hard trends are hard." The trends that were happening before COVID-19 are now accelerated because of the absolute centrality of the cloud, the ability to easily have face time and connect to customers. Tele-consulting or teleCPA is about to be as mainstream as telemedicine.
Harness your youth! Within your firm, leverage the knowledge of your young employees to troubleshoot technical innovation. It's their language; lean on them.
Identify the key trends in your clients' world. If it's restaurants, construction, commerce...identify trends, and advise strategically based on those trends.
The responsibilities of CPA firms have never been so central to the health and welfare of this country and our small business owners. "This is why you got that CPA license, right? You're licensed in the language of business. And that's what's going on right now. And everybody needs to speak it and needs the interpreter telling them what it all means." Let's all lean into our roles and get on top of advising as #futurereadyfirms leading #futurereadybusiness! Tell us what that means to you!
WE WANT TO HEAR FROM YOU! DROP YOUR COMMENTS BELOW AND SUBSCRIBE TO OUR NEWSLETTER! #ADP