Our friends at Deep Core Data are definitely not the expected IT experts. They differentiate and pride themselves on being "human-focused IT experts" by approaching companies from a person-first, technology-second mindset instead of the common reverse path. Rhiannon Chiacchiaro, Director of Technical Business Development, gave us the scoop. Read on to learn more!
How did Deep Core Data get started?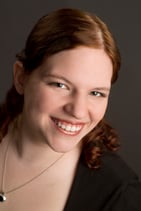 Before starting Deep Core Data, John Brewer, the company founder, was successfully working in pre-sales engineering. Over time, though, he realized that he wanted to do something more, and that he wanted to embrace the entrepreneurial spirit. He decided that he was going to create a company that would focus on using his diverse knowledge of hardware, software, and data to help a wide variety of companies. Although at first it was just him and one other individual, John (who I knew from WPI) brought me on because he felt that my skills were a good fit for the company. Since then, we've been continuously growing.
The initial idea for Deep Core Data was that we could operate in place of an IT department for small companies. As we narrowed our focus more and more, we realized that our real strengths lie in our ability to work with a wide variety of technologies. We aren't just resellers of big-name products like Salesforce or Windows. Though we do have vendor partnerships, we don't feel that it's right to put our customers in a box and only work within those confines. Today, we put a good deal of energy behind custom process automation (everything from full applications to small scripts), technical support, and data management.
You use the label "Human-Focused IT Experts" to describe yourselves. What does that mean?
We call ourselves human-focused IT experts because we aren't just thinking about what technology will fulfill a generic business need. Instead, we ask companies why they're not comfortable right now, why they are worried, and what they want to feel like. We think it's important to first establish that we're taking their needs and vulnerabilities into consideration. For a business owner, their company is their baby, and there are so many reasons why someone is afraid to let go of their baby. Being human-focused helps establish trust and makes it easier to bring someone else into the fold.
How do you implement a human-focused philosophy?
The main thing to remember when approaching companies from a person-first, technology-second mindset is that you are going for quality of relationships over quantity of contracts. Sometimes, tech can't solve a company's problems. We want to help in any way possible, so we like to sit down and talk to them to determine what they need, even if it is something we don't offer. It's important to us that our clients feel like they are in charge of their company and they are comfortable. It's also important to be willing to explain everything to them: why we think our idea will help their situation, what we are going to do, how we will respect any system access they give us, everything.
The other big piece of it is making sure that technology is never treated as the end goal. Even though we specialize in IT, tech, and data services, we also strive to enable the people in a company to do the job they want to do and feel confident in their technology. We believe that software should be a tool for them to use instead of another hurdle that they have to overcome. To that end, we do a lot in terms of process automation, tech support, custom application development, networking, and managed services.
How do you measure success?
Some companies are really focused on how many contracts you pull in instead of thinking about how they keep them happy. We don't measure our success on the number of clients we bring in but instead on how long our relationships last. We consider progressing to stronger, bigger relationships is more of an indicator of success rather than how many contracts we signed this quarter.
The end goal that we want with any engagement is to be told: "I feel relieved, I feel comfortable". We don't want people to start by not trusting us or not understanding what we are doing for them. We want them to walk away feeling confident.
What sets you apart from your competitors?
One of the big draws that people have to our company is that we are willing to talk about some of the darker parts of the industry. We are willing to acknowledge that some people in our industry take advantage of people. We have seen it, experienced it, and have been on the receiving end of it. We have seen companies do this type of thing and we are tired of it. It is very personal to us. It is not just a marketing tool but it is something we have experienced ourselves. People want to know that they matter and we put that first.
Additionally, we aren't afraid to tackle issues that other, more famous companies won't even look at. We've had many clients come to us because their big-box vendor decided they weren't worth the time of day, or because the client's software systems didn't fit nicely into the vendor's preferred setup. We don't mind working with convoluted frameworks; in fact, we enjoy the puzzle solving aspect of it.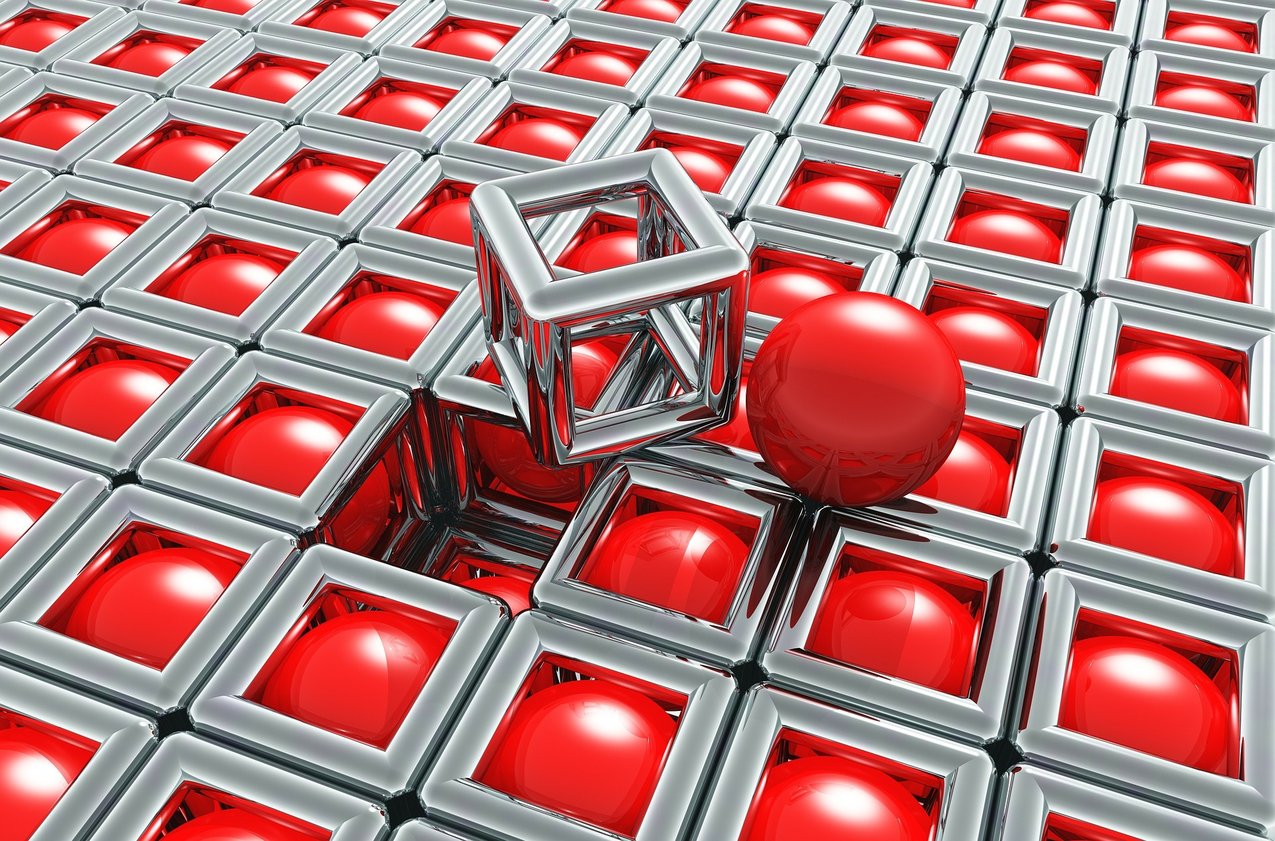 What challenges are you facing right now?
Keeping up with the pace of technology and security is always an exciting battle, but I think the biggest pain point that we deal with is the stigma that arises between technical people and business professionals. Technical people are seen as being cold, aloof, and uncaring. Business leaders feel like they don't know who is touching their stuff and what they are getting. Fighting that perception and bridging the communication gap is important. We need to lead with empathy and talk in terms that each other understands. Something that is common sense to me might not be common sense to you, and it's important that we are always on top of that as well. We're hoping that our Ethical Tech Pledge will be a good first step to overcoming these inherent issues.
What is the Ethical Tech Pledge?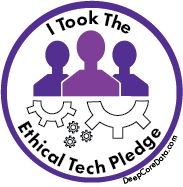 The Ethical Tech Pledge is a huge change of pace from a lot of B2B outsourcing these days. The movement was developed because we noticed a massive disconnect between the way IT and business professionals communicate. It goes back to the feeling of taking advantage of each other, which causes adversarial relationships and an inability to do the best possible job. The philosophy around Ethical Tech is very straightforward: we need to stop treating customers like transactions and start treating them like people.
The pledge itself is pretty basic. It is a set of five simple principles that we follow in hopes of creating a more peaceful and collaborative community within business tech. We focus on mutual respect, openness, and sharing the right priorities. We are always looking for companies who are willing to take this pledge with us, whether you're in IT or not. The tenets are fairly universal, and can apply to wide range of industries.
Do you have a pointer or tip that you would like to share to entrepreneurs out there?
See everything as an opportunity to collaborate. Many people, especially in sales and marketing, tend to silo themselves and only want to talk to someone that they can clearly get something out of (i.e. leads). You never know where business is going to come from; I've had some great relationships come from the strangest places.
People know when you are just talking to them to get something out of them. Put yourself out there and really, truly go into your interactions with a "How can I help you?" mindset. That kind of behavior is a lot more memorable and is much more likely to come back to you in positive ways. Be honest with your intentions. Reciprocity will happen and taking that first step goes a long way.
Anything else you'd like readers to know?
We're currently in the middle of our Fall Automation Special. We're offering a free, one-hour business consultation to go over your current processes and workflows with the goal of identifying bottlenecks and possible vulnerabilities. Afterwards, we'll provide you with our recommendations for how to handle them and how you can go about implementing those changes. If you're interested in this no-obligation consultation, you can sign up on our website.