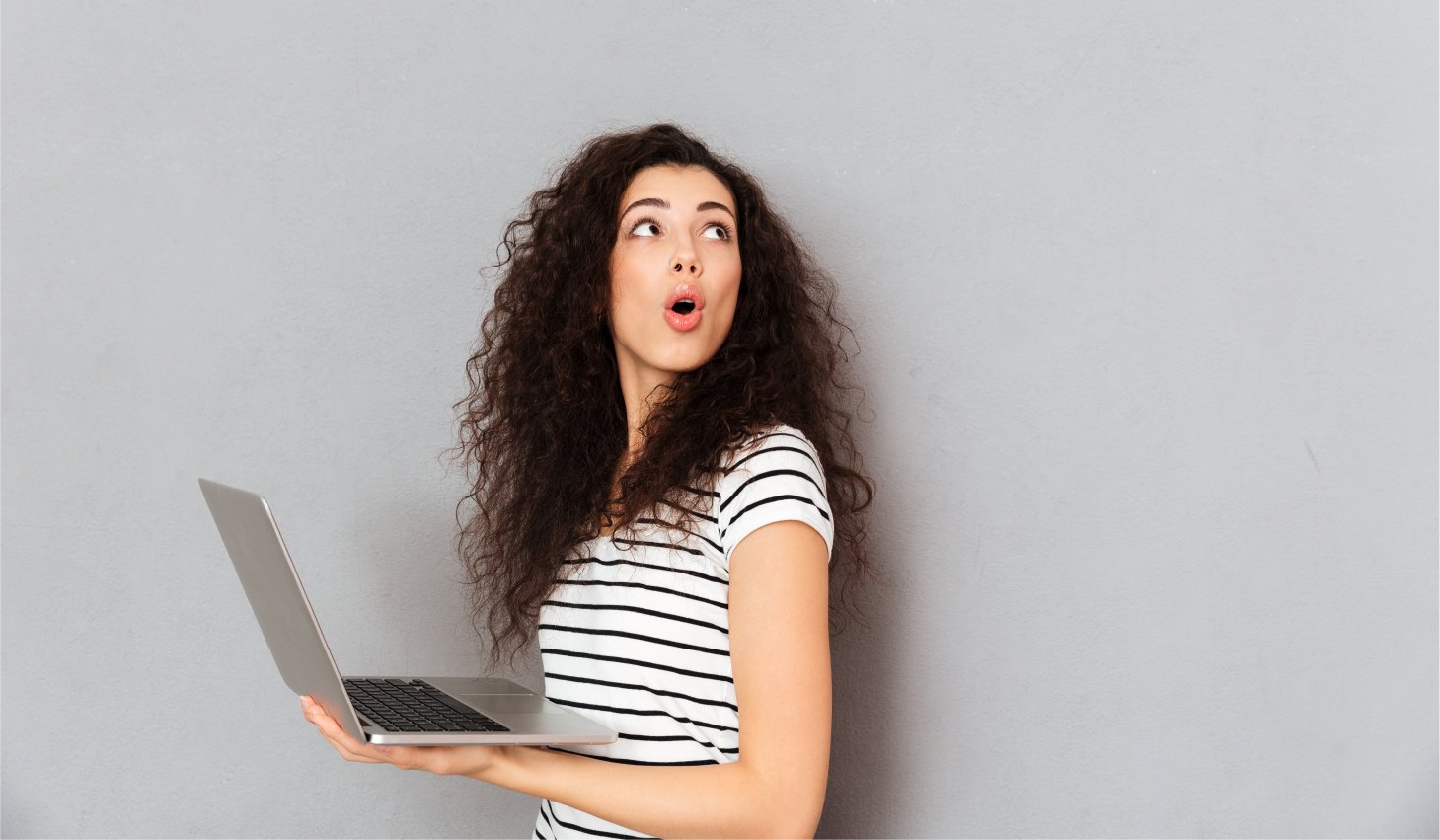 You work hard for the money, just like most people. But are you working hard doing what you want to do to make that money? Do you have a sizable following on social media that you think could benefit from your helpful product reviews? Affiliate marketing could be exactly what you're looking for!
And affiliate marketing as an industry is big business. According to a Forrester Consulting study on US affiliate marketing spending patterns, total affiliate marketing expenditure is projected to grow by a robust 10.1% annually through the end of 2020. That's some incredible growth, and it will likely just continue with every new communication platform that surfaces!
We know it can be hard to get a start on anything new, but if you have a little help from others, it can be easier. We're going to walk you through affiliate marketing, if it's a good fit for you, and how you can avoid the most common mistakes that people make when getting started.
Hold up—what's affiliate marketing?
Sometimes referred to as performance marketing, affiliate marketing is when an independent marketer, (someone like you, perhaps!), publicizes a specific product or service and gets paid for every certified customer referral.
---
---
Why should I become an affiliate marketer?
Well, we're not your dad—we won't tell you what to do with your life. BUT, if you're interested in capitalizing on your online presence, you can become an affiliate marketer and get paid to do what you're already doing (and hopefully love).
The need is already there—40% of marketing professionals quote affiliate marketing as the most desired digital skill, and that's obviously for a reason. Plus, you can make some serious cash: affiliate marketing is a global industry worth $12 billion and growing. Right now the term "affiliate marketing" gets searched approximately 49.5k times every month in the US. This is a trend that's not going away anytime soon, so you should jump in and get a piece of it!
How do I become an affiliate marketer?
Just say the words and it will happen! (Sort of.)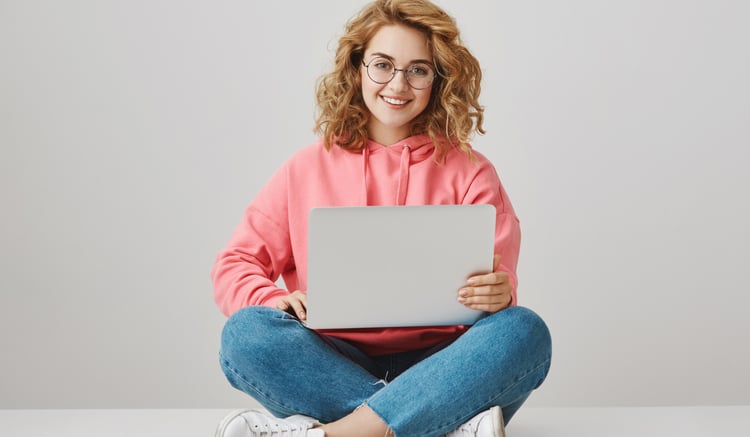 It will take a bit more work than that, but the truth is that anyone can be an affiliate marketer. Are you a website owner, online marketer, blogger, vlogger or just really love a product or service? Then you can start creating online content today and get paid for it. The key to affiliate marketing is using your voice to create relatable content. Blogs, social media, video, or email outreach allows you to craft attention-grabbing content that helps influence those in need.
But just like any new venture, it can be tough to establish yourself as an affiliate marketer. You'll make mistakes. You might even fall on your face from time to time, but that's okay. Getting up and creating forward momentum will ultimately lead you to success. But it also helps to learn some tips from those who have done it before, and that's why we pulled together this list of top 10 traps to avoid as an affiliate marketer.
Let's get to it!
---
---
10 Affiliate Marketing Mistakes to Avoid
1. Forgetting About Your Audience
Remember your audience always comes first. The more relevant products and services are to your audience, the more likely they'll be to purchase them. The success of your referrals depends on presenting items and services that give value to your audience. You want to make sure the services or products match the wants of your audience. Think about why someone might be interested in visiting your blog or viewing your videos and social media posts. What answers are they looking for? You want to strive to offer the best solution to your followers. Your sales generation depends on applicable offers, so make sure you're both defining your audience and the niche you're trying to tap into. Above all else, make sure the partner goods you endorse provide a solution to the problems of your audience.
Affiliate marketers should ask themselves:
Who is my target audience? (age, gender, field of interest, location etc.)
What does my target audience care about?
What information does my target audience want to learn about?
2. Losing Your Audience's Trust
An affiliate marketer is only as strong as their word. If your audience doesn't trust your word, they probably won't trust the products or services you're promoting. You can gain your audience's trust by being engaging, sharing stories and emotions, interacting with your audience, and striving for authenticity. The book Trust Agents by Chris Brogan and Julien Smith argues that trust is created when you add influence plus reputation. On the other hand, BuzzSumo's Director Steve Rayson's formula for social media trust is authority multiplied by helpfulness, multiplied by intimacy, and divided by self-promotion.
With these two trust equations in mind, try to decide what your personal priorities are around trust. Think about what makes you trust a company, a website, a video, a blog, or even a friend. On the flip, you can also think about signs that prevent you from trusting anyone or anything, make a list of them, and make sure you avoid them.
Think about how you can integrate the good qualities into your own content and avoid the warning signs. Perhaps you can even come up with your own trust equation! (We'd love to hear about it in the comments, too.)
---
---
3. Not Putting Helpfulness First
Being helpful should be your primary goal even before making a profit. It's okay to be money-motivated, but be mindful of putting your audience's needs first. If you're aggressively pushing products onto your viewers just for the clicks and dollar signs, they'll likely take notice and exit your site or stop engaging with your content; they may never come back!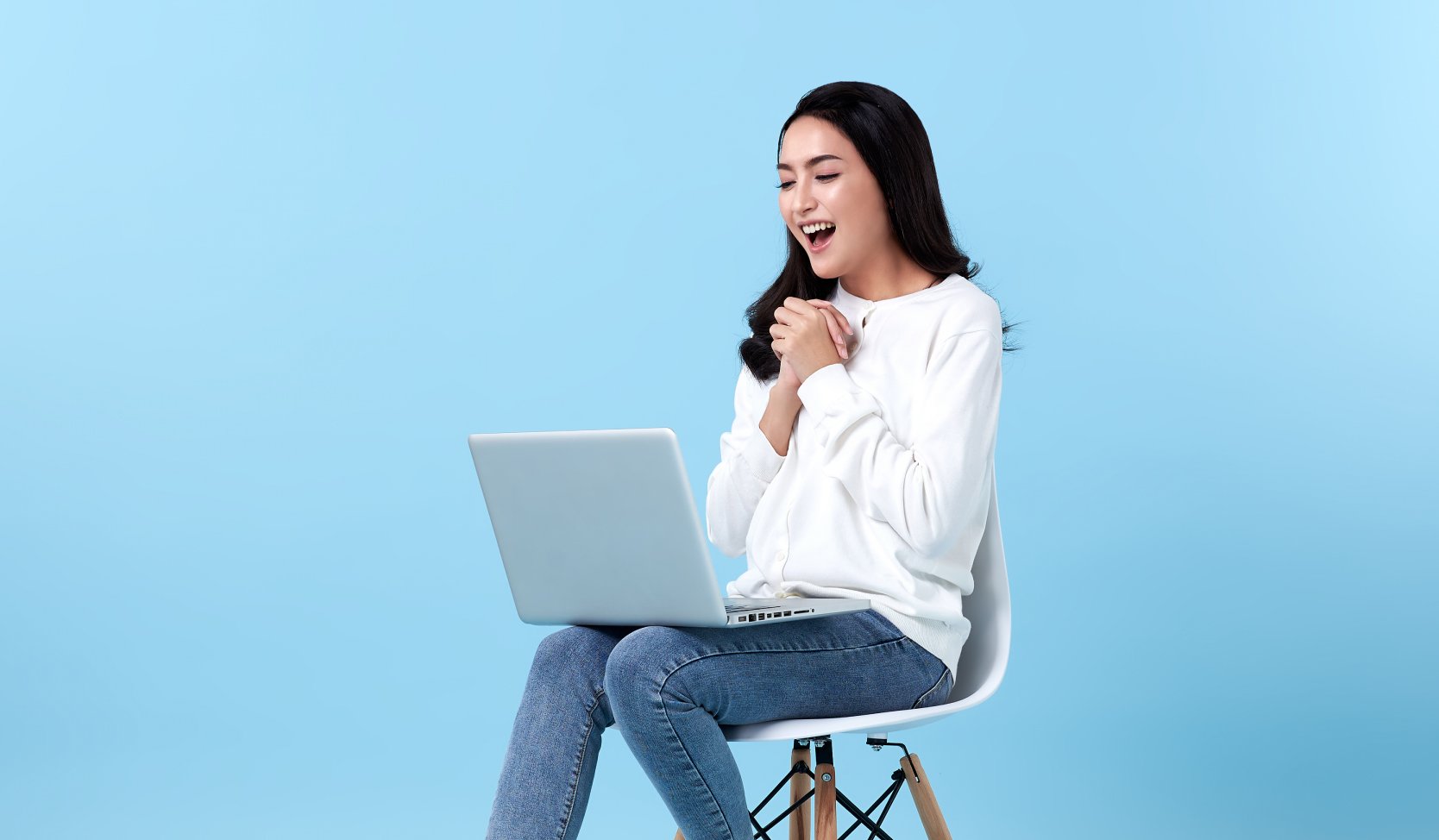 Rather than creating annoying ads, try to tell a story. Readers are smart and know when they're being sold to; it's important to embed other helpful knowledge, sources, or tools into your content that don't directly relate to your affiliate partnerships. This helps provide benefits to your followers and build your own credibility.
Affiliate marketers should ask themselves:
What am I teaching or giving to my audience?
What will my audience walk away learning after reading my content?
How will my audience get value from the service or product I'm promoting?
What benefits does this service or product bring to my market base?
4. Careless Product Selection
Don't be indiscriminate about the products you promote. See a product that has a high commission, but you're unsure of its quality? Don't promote it—it's as easy as that! Like your personal core values, you should stand by products you value and know will benefit your audience. Otherwise, you might risk losing the trust of your followers.
Affiliate marketers should ask themselves:
Do I stand by the company I'm promoting?
Do I know the quality of the product or service?
What have other customers said about this product? (Have I done my research?)
FYI—we're proud to live by our Botkeeper Core Values! Check them out here.
---
---
5. Not Thinking About SEO
It's important to think about search engine optimization (SEO) so your content outranks competitors in search engine results. Google, Bing, and Yahoo have primary search algorithms that impact how visible your website or content will be. It's vital to create content that allows for as much exposure as possible in those search engine results.
Two main factors play into search engine listings: relevance and authority. Relevance refers to how closely you connect to a person's search terms. To score high on relevance, you need to both optimize your keywords and capture users with engaging/helpful content so that they stay on your site for longer. Authority refers to trustworthiness (often established by how many other sites link to yours) and general online sentiment around your site (reviews, social tagging, etc.).
Try Hubspot's free SEO training to go more in-depth with how to better target your SEO efforts. LinkedIn Learning, which offers a free month, also has SEO training.


6. Lacking Transparency
The long and short of it is that you don't need to hide your affiliations. In fact, we suggest you disclose them to your followers. Denying affiliations with certain brands can come off as disingenuous. If you're honest and forthcoming while highlighting why you like a brand and are passionate about it can create enthusiasm. And if your followers trust you (see no. 2 above), they'll get excited, too. Honesty is always the best policy!


7. Getting Stuck Inside the Box
Variety is the spice of life, right? Don't get stuck with just one type of content. Successful marketing uses diverse mediums to connect with viewers like blogs, social media, educational content, videos, interviews, case studies, and more. The strategy you create as an affiliate marketer should mix and match different mediums together to best connect with various viewers.
To create an out-of-the-box affiliate marketing plan, try exercising design thinking practices. It's also helpful to take a step back when you're trying to get creative. Think about the goals you have and the challenges/behaviors that are in the way of you meeting your goal.
Affiliate marketers should brainstorm by asking themselves:
The challenge is to get __(who)__ to __(do/think/feel)___ what?
Why are they not doing it?
What am I going to do? How will I spark change?
8. Not Doing Your Research
Before jumping into affiliate marketing, you should do plenty of research. Not only about the products, but about affiliate marketing as a field. Check out well known and successful affiliate marketers who have created a thriving business like Pat Flynn, John Chow, or Jeremy Schoemaker. Examining these ultra-successful affiliate marketers can help you acquire a sense of direction.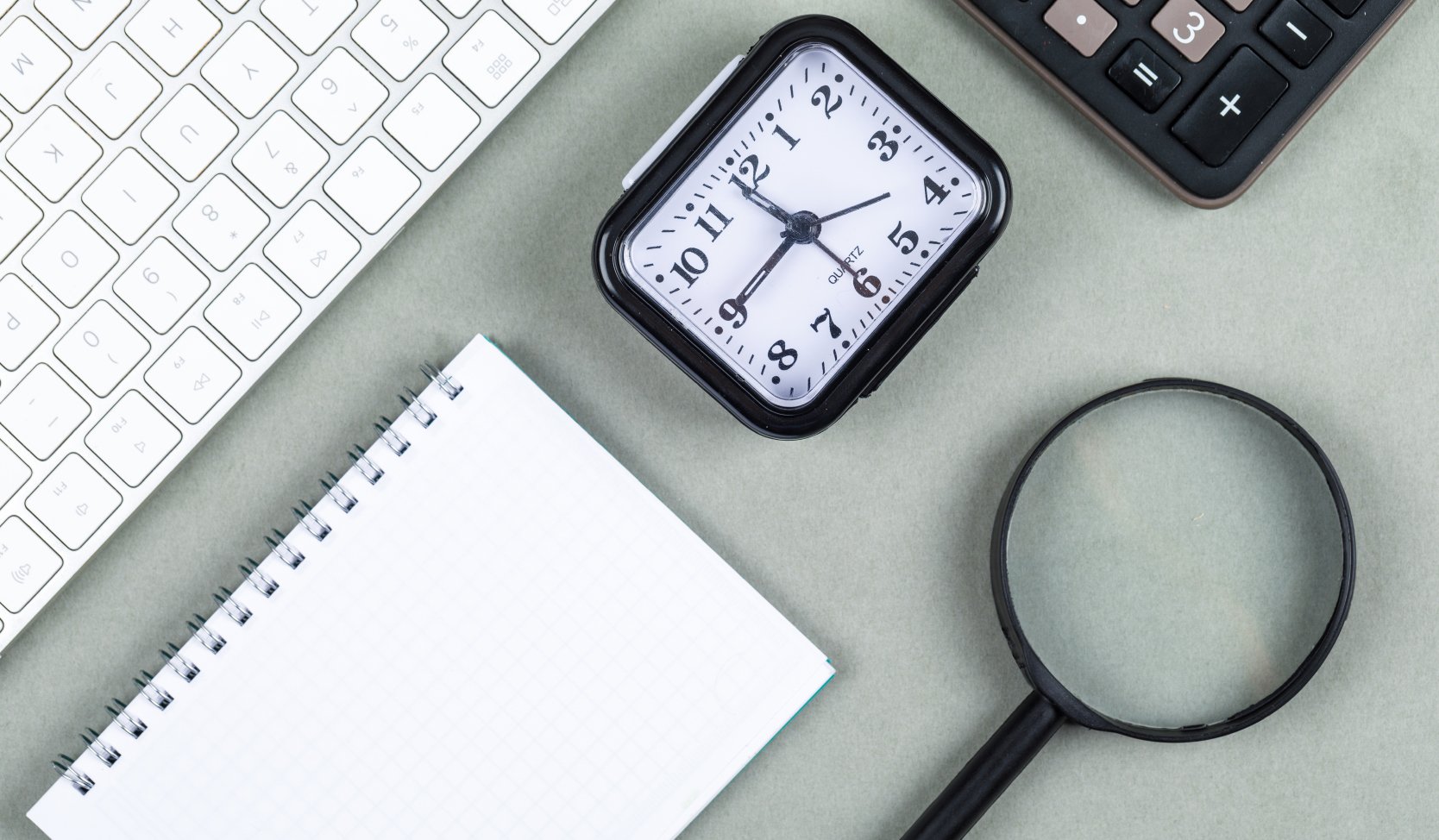 Gain more exposure by joining affiliate marketing-related forums or groups like this affiliate marketing group on LinkedIn. Perhaps invest in attending affiliate marketing events and conferences like Affiliate Summit. More awareness of affiliate marketing trends and successful habits will lead to a more sophisticated approach to developing innovative and creative content.
9. Not Using the Right Tools
Nothing's free these days. Creating content that's both exciting and inexpensive to produce can be very difficult. But there are workarounds and helpful, free tools that already exist. Many marketing tools have "freemium" account types you can utilize to help with outreach, research, and SEO.
For example, Mailchimp has a "freemium" account that can be used for your email outreach. Plus, you can use social media monitoring tools like Mention, Brand24 (both have 14-day free trials) to track what customers are saying about certain brands. Ubersuggest, Frase, Soovle, and SEMrush, which all have free versions, to be helpful resources for understanding how SEO correlates to a successful blog post. Canva is a design tool you can use to make infographics and other flashy visuals. Also, Promo.com is a video marketing tool that has a free trial can be used to make videos for your content. Hubspot also has free Ebook Templates, which can be good starting points if you want to get into the online education game.
If you want a helpful tool specific to affiliate marketing, check out OSI Affiliate—it helps pair affiliates and influencers with brands looking to hire them.
Google products like Google Ads and Analytics are also useful tools to tap into as you develop yourself as a pro affiliate marketer. Remember that it's important to be creative about the tools you utilize—take advantage of all the free trials and account types out there to make your content stand out!
Want to learn more about how to create affiliate marketing content that sells? Click here!


10. Lack of Patience
While affiliate marketing might seem simple, it's not always easy. Like most things worth doing, it takes time to establish yourself as a knowledgeable guru. It will take time to master the conversion of viewers, but it can be a worthy cause and will eventually payout. Meaningful revenue comes with time.
Perhaps you can create a marketing plan that lays out six months of strategy. When you do this, it's best if you don't expect a high return on investment (ROI) within the first few months. Your marketing plan should outline your personal content cadence, primary affiliate products, and key performance indicators (KPI) like views, followers, and conversion rates. Don't be afraid to go back to the drawing board if you need to adjust your strategies. And most importantly, be patient!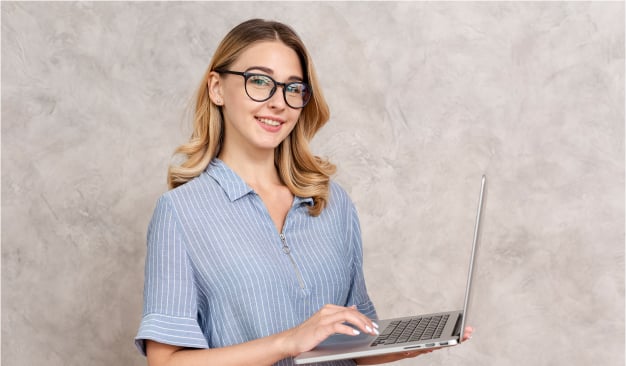 Ready to dive in?
Start searching for affiliate programs today. You can also check out our list of 35 best affiliate programs of 2019 to find the perfect program for you.
If you're in the financial space and think you can help drive customers to Botkeeper, go on and click the link below to learn more about becoming a Botkeeper Ambassador. Botkeeper Ambassadors offer an innovative technology in the financial space to followers who are seeking business solutions that save both time AND money. The application process is fast, and before you know it, you might be a Botkeeper Ambassador!