From the dorm room to global business, our client Hanson Grant, CEO of Think Board, is revolutionizing the classrooms in Haiti. What began as a solution to his own problem has also become one that schools around the world are seeking.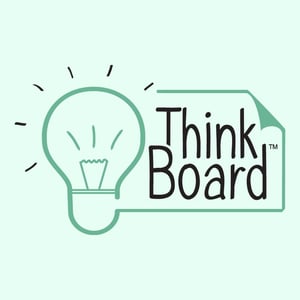 The company started in college when Hanson was having a difficult time keeping track of his jotted ideas. No matter where he put them, they always seemed to get lost. The dorm residence director was not fond of the idea of littering his room walls with markings and holes, so he had to find another solution.
Hanson found dry erase boards to be bulky and expensive and require nailing and tacking them to walls. He looked for alternatives and ultimately decided to create his own. He developed a dry erase board that was portable, thin, inexpensive, and easy to attach to any surface without damaging walls or paint.
This allowed him to remember his ideas and was the beginning of a new business. It quickly grew from his dorm-room, to local towns and cities, and eventually expanded globally.
Think Boards have not only won countless competitions but have also been adopted by 15 schools, one of which being Haiti school systems. With many of their chalkboards unusable, Think Boards will be able to cover the walls and old chalkboards to make them all functional again. All at a fraction of the time and cost associated with buying and setting up new chalkboards or whiteboards.
Click here to read the original article. Also, learn more about CEO Hanson Grant and Think Board here.