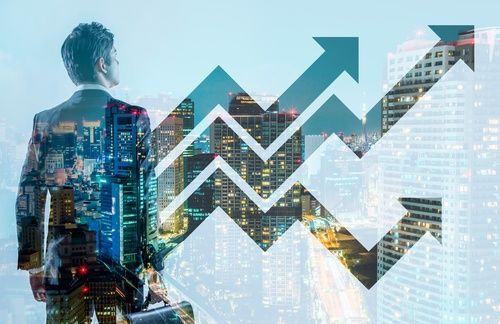 There are many ways to grow a business. In 2013, small bakery owner Dominique Ansel combined his beloved French croissant with America's donuts craze and 5 years later, hundreds of people still line up before 8am to buy a "Cronut". Spherical droid BB-8 creator "Sphero" used a Snapchat global marketing campaign to double their sales record. And eight friends from Chicago took "Cards Against Humanity" from a small crowdfunded idea to a multimillion-dollar business.
Some companies carefully plan their growth, others have it thrust upon them. Some bootstrap it all the way, some go looking for investors, while others go public. Each success story tells a different tale of how a business meets the growth challenge head-on but, guaranteed, they all have one thing in common: good bookkeeping and crystal clear financials.
Growth Starts with Good Books
Expanding your business is a step-by-step process. You invest in more people or equipment. You spend funds on inventory and marketing. And along the way, you track each financial transaction. Your books help you price your products and services, identify your margins, determine cash flow and profits, and simplify tax preparation.
The financial tasks you perform today are key to becoming the brand you want to be. Knowing your numbers helps you gauge business trends and cash flow decisions that drive expansion. It also helps you create the basic financial statements needed to seek investment or borrow funds.
A balance sheet provides lenders or investors with a big-picture financial snapshot of your business: short and long-term liabilities + equity = current and fixed assets.
A profit and loss statement shows projected sales and expenses over a certain time period. It's made up of gross profits, expenses, costs of goods sold, and overhead costs.
A cash flow statement focuses on how much money is coming and going out of your business. On the income side, it includes sales, accounts receivable, investments, and loans. Cash outflows are things like equipment purchases, inventory, and other expenses.
All the Right Tools
If you don't get a handle on your company's financial status, you won't know if you can even afford growth. That's why access to bookkeeping expertise is important to help your business expand as quickly and efficiently as you want it to. Since you probably didn't start your company with the idea of also becoming a part-time bookkeeper, an outside service may be the solution you need to nurture and grow your bottom line.
Are you ready to see how automated bookkeeping can help your business save time—and money? Click below to get started today.