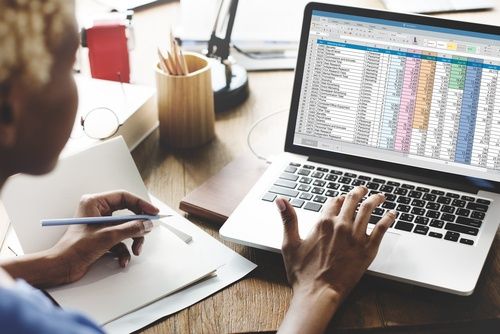 Inaccurate financial reporting not only causes internal headaches, it can bring on mind-splitting migraines come tax time, or when you're looking for outside investment. From misclassification of capital assets to misreported startup costs, there are dozens of ways to miscalculate income and expenses.
Investors and lenders rely on financial statements to paint an accurate picture of your business. Other adverse outcomes when miscalculations occur?
A distorted view of profit margins.
Loss of deductible expenses.
Late payment fees and additional interest.
Mismatched expenses and income.
Costs associated with error corrections.
A good set of books that is accurately and consistently updated is vital to proper payroll posting, expense tracking, tax prepraation, and better data analysis.
---
How Not to Get Hurt
Businesses with bad or less-than-adequate bookkeeping practices are often victims of their own best intentions. Lacking the resources to hire an outside CPA firm or staff an internal accounting department, they try to go it alone. But an attempt to save the company money often results in opposite, sometimes fatal outcomes: inaccurate books, missed tax deadlines, and cash flow crunches. There are other options, including automation.
Today, technology plays a crucial role in accounting and bookkeeping, transforming the ways companies big and small "keep the books."
Routine tasks are completed in minutes, not hours.
Audits are streamlined.
Cloud generated reports let you focus on business strategy, not accounting details.
Data is accessible virtually anywhere, including mobile devices.
OCR technology allows for paper documents to be easily converted to PDFs.
Automating your bookkeeping process also gives you real-time access to technological advances that previously were available only to multinational corporations.
---
Missed Opportunities
Tax errors alone make accurate bookkeeping essential to your company's success. But what many people don't give as much thought to are how miscalculations can hurt your chances of expanding your business, decreasing debt, and increasing your market share. All because you think you have less money to spend than you actually do.
Automating the process allows you to manage cash flow and protects you against common impediments to growth. Investing in resources that protect your financial interests can be the difference between a successful business and an unsuccessful enterprise, especially in terms of longevity. Interested in learning more about outsourced bookkeeping?