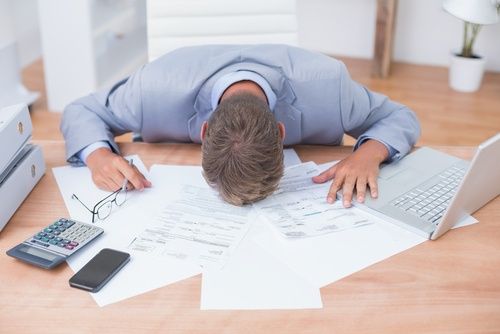 No one starts their business thinking "I can't wait to do the books!" But financial statements and spreadsheets are a necessary element of business life – and someone must do them. If you prefer being free of day-to-day accounting tasks, outsourcing your books is a great solution.
Make It Easy on Yourself
Even if they have a pretty good handle on most operational aspects of their company, every owner wants to run a more efficient business. If you've made the decision to outsource your books you can make the transition a smoother one by making the process easy for the company you're partnering with.
Keep these simple tips in mind as you prepare to make the shift.
Anticipate Accounting Needs
Once you understand how an accountant or bookkeeper learns about your business, you're better able to gather the data ahead of time. Here's what they need to know.
Essential company information such as official name (including LLC, B-Corp, etc.); date of incorporation, the state in which you incorporated; the number of authorized shares/shareholders. Your company's Articles of Incorporation should have everything you need.
Whether your business is a corporation, sole proprietorship, or partnership, to understand who the decision makers are, an accountant needs to know and see proof of ownership distribution via a capitalization table or operating agreement. This also helps them properly allocate profits and losses.
Paperwork on any loans or other financing arrangements. Outstanding debts and scheduled payments made for them are listed as expenses on your P&L statement. Supplying them also makes it easier to plan recurring expenses and issue accurate monthly financial statements.
If you've been in business for several years or more, your outsourced bookkeeper should be able to use your historical bookkeeping records to create a chart of accounts and build a financial profile. Things to include: general ledgers, receipts, prior years' tax returns, and bank statements. Or grant them access to your QuickBooks, Xero, or other online bookkeeping systems so they can pull the data to recreate the books.
Preparing to Outsource Your Books
Now that you know how to make things easier for your new bookkeeping partner, here's how to keep the process painless for you, too.
Best time to make the switch. The ideal is the beginning of the financial year. If that's not feasible, try to do it at the beginning of a new month. That way your bank accounts are reconciled and your outsourced bookkeeper can start fresh, not in the middle of a cycle.
Online or off, find a bookkeeping service that meets your communication needs. Good communication is essential not only to accurate books but to the growth of your business. Make sure the service you choose to work with makes it easy.
Are you ready to see how automated bookkeeping can help your business save time—and money? Click below to get started today.