Have you been wondering how the accounting world will be impacted over the coming months and years by the pandemic?
To find out, I sat down with Dan Hood, editor-in-chief of
Accounting Today
. With more than 20 years of experience covering the accounting industry, Dan has covered many financial dips, and he shared the latest from Accounting Today's
Accounts Confidence Index
(ACI) done in conjunction with ADP.
CPAs find themselves in a unique position at the moment. We are overwhelmed with new loan and advisory responsibilities, while still tending to the ongoing tax season, and anticipating the amended tax return season. We are under water, but grateful to be so in light of the unemployment numbers coming out and the fast approaching end of the line for PPP loan money. Which brings us to the point, many CPA firms are small businesses serving small businesses. Are we only as healthy as our clients? And if so, how are we doing, and what does our future look like?
CPA Firm Confidence in a Faltering Economy
Are CPAs ridiculously optimistic or do they have better insight into the financial health of our economy?
According to Dan, 26% of CPA firms don't expect the pandemic to have any impact on their revenue at all! The remaining 74% are readying themselves for some decline. Of that 74%, 37% say it's going to be, at most, a 10% decline. By and large, most people expect a decline in revenue, but it's a modest one given the mass unemployment.
"73% of firms reported they were doing some kind of CARES Act consulting and 33% of them are not charging for any of their COVID-19 related services."
This optimism is largely due to the fact that though there will be a contraction in the short-term, let's say in the next three months, there's confidence in the CPA industry's essentialness to the businesses that make up our economy. So, while CPAs are expecting a decline in the economy and among their clients in the mid-term, there's a palpable sense of strong growth potential in as little as three to six months.
Optimism is Grand, but Overhead Demands Revenue
There are 30.7 million small businesses in the U.S. That's a huge number, but how many of them are going to make it, and how will that affect our firms and revenue? Ultimately, the work for CPAs will be there, but will clients have the revenue to cover the cost? Well, in one way or another, everybody is involved in stimulus plans. Dan shared that "73% of firms reported they're doing some kind of CARES Act consulting and 33% of them are not charging for any of their COVID-19 related services."
"Firms have to decide what they can and want to do for their clients," said Dan. "Firms help their clients because they care about them but also because, if they don't, those businesses won't be around at all to work with in the future. We may not be able to charge clients now, but we certainly won't be able to charge them in the future if they do not exist."
If you want to keep your clients, you have to help them survive. In this new survivalist economy, the fixed, flat fee has become the go-to billing methodology.
Firms are Small Business and Equally Vulnerable
There will be firms that do not make it through because:
1. Their client base will cease to exist
2. They're not adaptable
For how many years have you heard and thought, "The talent pool for accounting is just too small"? Well, Eureka! Things are changing.
Only 11% of firms said that they laid people off or were planning to do so. The real question is, will the eight-week window for firms that received PPP funds or the official end of tax season on July 15 change that?
"We may not be able to charge clients now, but we certainly won't be able to charge them in the future if they do not exist."
The bulk of these layoffs are concentrated in larger firms. That spells out fishing season for smaller firms a bit lower down on the totem pole. You may be able to pick up high-quality, top 400 firm staff.
There's going to be a lot of options for the accountants who are let go:
Go into business for themselves
Participate in the gig economy

Or a combination of both, exploiting the field's newfound confidence in working remotely



Change is in the Air for CPA Firms, but Will it Stick?
With the possibility of an emergent gig economy and the mass push-from-the-nest move to cloud-based technology, what does this spell out for CPA firm culture on the whole? Will there be more change?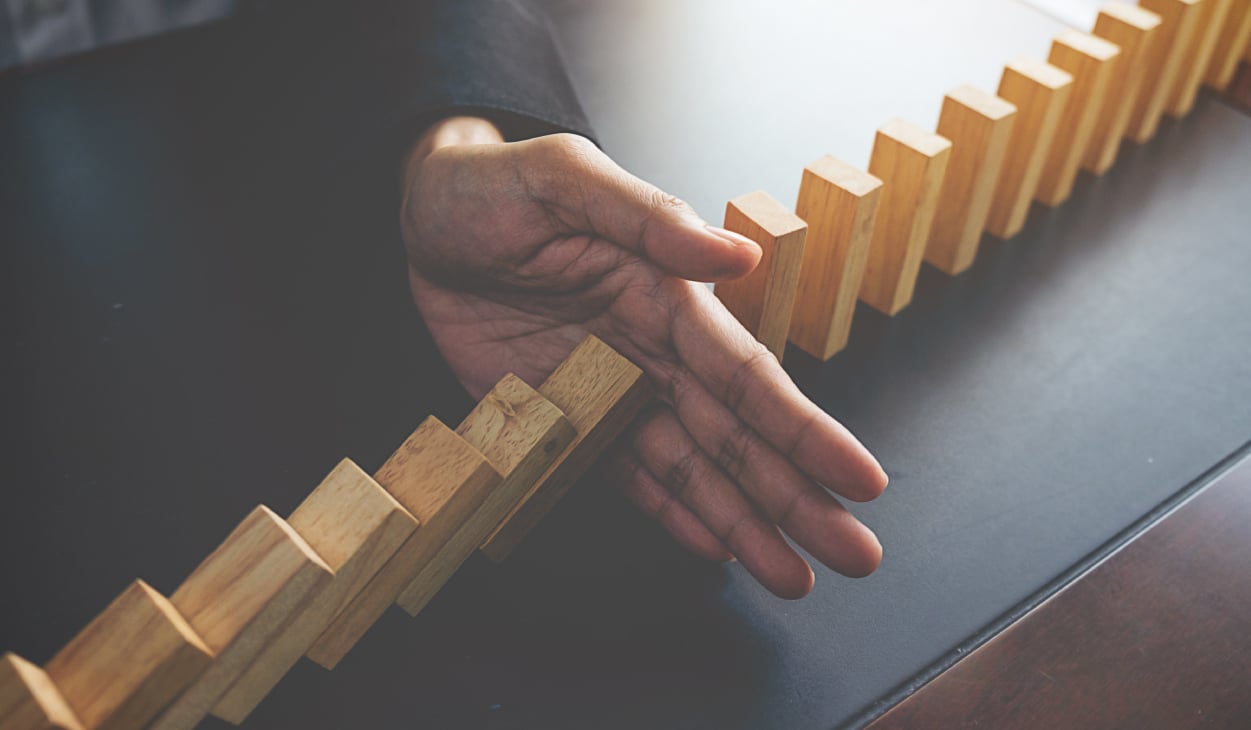 "All the changes we thought we had five or 10 years out to make, we've had to make in the last six weeks," said Dan.
Apparently at Accounting Today, there's a well-circulated joke regarding the accounting adoption timeline for anything new. As a CPA, I sign off on it. Sounds about right to me. It goes like this:
No, I don't need to do it. I won't do it. I don't want to do it. It's bad. It's bad. It's bad. Okay! Fine! I'll listen. I'll think about it. I don't really want to do it, but I'll think about it. All right. I'll probably have to do it. Okay. I'll do it, but I'll do it after taxes. No, taxes were really tough this season. I'll do it in October. Oh, October's no good. I've got to get ready for taxes. I'll do it next year after taxes….
Considering the amount of forced change, firms will likely fall into one of two categories:
Those that pause. Some firms will lean back and say, "Wow, that was crazy. Let's just get our business back in order." These are likely the firms who'd normally drag out that adoption process. They'll likely stop, acknowledge that they've done a ton and come really far. Then they're going to let caution prevail and focus on clients, staff, and rebuilding their business.

Those that run with it. Between 20% and 30% of firms feel like they've ripped the Band-Aid off, so why stop now? They're in a great position to sprint forward, since their company culture and their clients have adjusted to the idea of change. And it wasn't as hard as they thought. In every one of those firms, there is someone who has been pushing for tech advancement, and that person is feeling really empowered and looking really wise.
Hurdles to Continued Evolution for CPA Firms
Moving to a fixed fee or value pricing model will likely not hold.
Working remotely will falter for certain firms due to lack of tech to work remotely, discomfort around remote management, and the aspect of office engagement.

Who Knew Engagement Would be the CPA Hotword of 2020?
"Everybody in the CPA profession has realized that communication is huge," said Dan. "And if they haven't been communicating, everybody is telling them that it's huge and that they need to be reaching out."
And this movement to communication is not limited to Zoom! It has spilled out into social media channels, which we find particularly exciting.
"Everybody in the CPA profession has realized that communication is huge. And if they haven't been communicating, everybody is telling them that it's huge and that they need to be reaching out."
Some 60% of firms are increasing the frequency of their communications, while 53% said they are calling on individual clients. Outreach to staff has also been prioritized. COVID-19 has brought out the humanity in industry across the board, and communication is fundamental.
CPA Firms Moving Toward M&A?
Dan believes that mergers and acquisitions (M&A) will play a central role in the emergence from the COVID cloud.
"There probably won't be a lot of M&A for the next six months or something. But once we come out of the gate…we talked to a couple of M&A experts, and they're like, 'It's going to be crazy,'" he said.
Here's why:
Firms will realize that there are new deliverables they can't do on their own. They'll need to merge for succession or for technology or for new services they need to offer.
There will need to be a lot of consolidation, not just among accounting firms but across the board.
If your firm or business had a tough time weathering this, you may be looking forward to being bought for protection.
There are accounting firms and businesses that made it through pretty well, and they have some money sitting around. They'll be looking for bargains and opportunities for growth.
It seems that there will be options moving forward, which honestly feels a lot less bleak than two weeks ago. Likely the release of new bills from Congress, the refunding of the CARES Act, or the emergence of new funding programs and guidelines will shift the horizon line, but the overall report from Accounting Today and ADP feels refreshingly optimistic.
These are tricky times to navigate, but we are grateful for our community. Dan said that he has never encountered a more generous-in-spirit profession than CPAs. We just love that and could not agree more.
In the spirit of celebrating CPA generosity and doing whatever it takes to get the job done, tell us your story of collaboration!