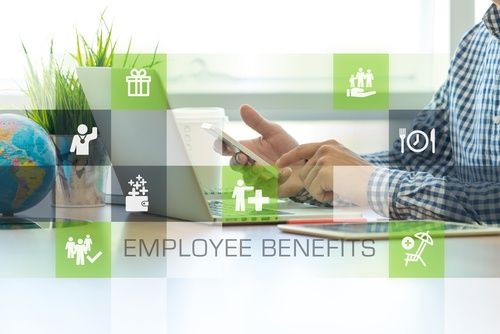 The reality of owning a business is that a good portion of the day-to-day operation is spent on organizing, recording, and staying up-to-date on employee pay, benefits, taxes, and other issues. And as your business grows, so does the paperwork burden.
In the past, many businesses turned to hiring a full-time accountant or bookkeeper to handle their employee-related administrative work, employee benefits and taxes,
Managing Employee Benefits
Employee benefits are much more than healthcare and vacation time. To attract and retain quality talent, many companies also offer:
Commuter allowances
Cafeteria plans
401k savings accounts
Life insurance
Health savings accounts
Setting up and managing benefits for employee requires substantial costs and administrative effort. Even the IRS gets involved, subjecting benefits to income tax withholding and employment taxes.
Some business owners believe that if they offer fewer benefits they are boosting their bottom line. The reality is that it's the companies that find a way to extend an attractive benefits package that are more successful. Why? Because they appeal to the most talented workers who, in turn, help their company grow.
Instead of making cuts in employee benefits, a qualified and experienced accountant helps you see where cost savings can be better made.
Managing Employee Taxes
You probably won't be shocked to hear that employers face numerous payroll tax responsibilities:
Withholding tax
Federal, state, and local income tax
Social Security and Medicare withholdings
Federal and state unemployment taxes
Disability insurance taxes
Unless you've figured out a way to not pay wages, the IRS expects you to withhold a portion of each employee's federal income tax on every paycheck. That involves calculating the withholding amount and determining how each employee's exemptions apply. Sound confusing? It isn't, but it can take a lot of time to do—and that's just one small slice of the tax reporting pie.
From wage-bracket tables to alternative withholding methods, a professional who specializes in employee tax matters can help you properly handle payroll tax responsibilities and ensure your federal, state, and local taxes are paid and reported to the appropriate agencies.
Outsourcing Employee Benefits and Tax Tasks
If you want to grow your business faster, it makes sense to hand off tasks that keep you from concentrating on product or service development and customer service. While payroll may be an essential part of your business, you don't have to personally carry the load of getting it done.
With so many little rules to stay on top of, outsourcing payroll and benefits duties makes a lot of sense. You save precious time, reduce overhead costs, improve data security, and guarantee government compliance. You also benefit from access to the latest technology and software without having to invest your own resources.
When you outsource your payroll functions, you get to work with professionals who specialize in the complexities of benefits, compliance, regulations, taxes, and payroll. Their years of education and training pay off for you in more free time to spend growing your business.
The automated bookkeeping solutions Botkeeper offers manages the work typically handled by an on-staff person. Our services offer many other advantages, including 24/7 availability, fast insights, reliable accuracy, and incredible cost savings.
We have but one goal: to make outsourcing your books as easy as possible. If you want to start taking advantage of automated employee benefits and tax services for your business, we have the virtual accounting solution you need!
Click below to schedule an assessment and learn how automated bookkeeping can change the game for your business!