For this week's Startup Spotlight, here is our friend, Kevin Adler Founder and CEO of Miracle Messages, who would like to help individuals that are experiencing homelessness reconnect with their long-lost loved ones.
What enticed you to start filming the Christmas messages a few years back? How did Miracle Messages get started?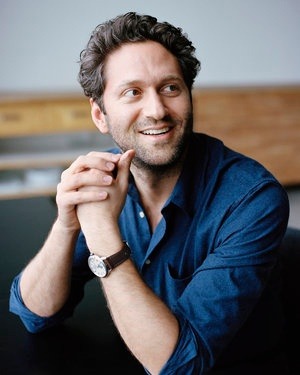 I never learned the word stranger. My background—Growing up in a small town with a small family, forming a personal relationship with Christ and studying how shared traumas can bring us together has given me my guiding belief that everyone is invaluable and interconnected. And so, I try to embrace all people as part of my family too.
I believe everyone is someone's somebody and no one should be defined by what they lack. Therefore, to rally people to this cause and overcome the stigma around "the homeless," I've used direct storytelling to reframe our homeless neighbors away from their houselessness and instead toward their identity as brother/sister, mother/father, son/daughter or in my family's case, beloved uncle.

This began with Homeless GoPro, a side project in which I outfitted 24 homeless volunteers with wearable cameras and invited them to capture the world and narrate their experiences. I was shocked by what I heard. Over and over again, different versions of the same story. "I never realized I was homeless when I lost my housing, only when I lost my family and friends."

And so, 3 years ago, I took a walk down Market Street, offering every homeless person I met the chance to record a video message to a family member for the holidays. That's how I met Jeff, who recorded a short video to his family after 22 years apart. A viral Facebook post and a few weeks later, Jeff was reunited.

Today, with volunteer roles like messenger and detective, I invite people to join me, for Jeff is not the only one.
I haven't seen anything like this. Are there any other organizations out there doing something similar?
No.
What is the process from start to finish? (How do you go about finding/filming the homeless? How do you remain in contact with them? What are the procedures you follow to find and connect with their families?)
At Miracle Messages, conversations can transform lives. Our work offers people of all ages and backgrounds the chance to make a concrete difference in ending homelessness in their local community and nationwide by connecting with their neighbors: listen to the story of a person experiencing homelessness, offer to record their MM using your smartphone and then go online to deliver it to their loved ones as part of a global network of digital detectives.

200+ volunteers have recorded messages and nearly 1000 have helped deliver messages so far. Another 5000 have signed up to get involved. With the installation of our first two-way video kiosks at homeless shelters in SF and Boston and soup kitchens, libraries, hospital waiting rooms and more cities coming, we help fellow citizens realize their sense of personal efficacy. We show how iPhones, Facebook and digital savvy are good so much more than taking and sharing selfies and cat videos.

And so, numbers like 60 million video views and 1 million Facebook shares are not for vanity; each like, tag and share helps reunite a homeless person with their family. We use social media for social good and invite the world to join us.
What does the future look like for Miracle Messages?
1 million reunions by 2023.
End the stigma around homelessness.
Show the world how to use social media for social good.
Is there a pointer or tip you would like to give to other entrepreneurs/startups out there?
Do everything you can to understand the needs of one person. Help them. Then repeat. Then repeat. Then repeat. Then start thinking about how to scale what you do. Not before. And don't let the highs get you too high, or the lows get you too low. It's a marathon... with lots of sprinting.
Are you building your own new innovative business?