As fellow Pokemon Go players, the Botkeeper team understands the urge to try to catch the Botkeeper bot. With a Pokemon Power of "Accurate, automated bookkeeping at unbeatable prices", how could you resist!
Since the bot is up 24/7 doing your bookkeeping while ensuring reliability, consistency, and continuous improvement, he isn't the best at battling. He would prefer to do his job and to do it well than to fight in battles or go to the gym. With the lack of physical activity, he is not in the best shape.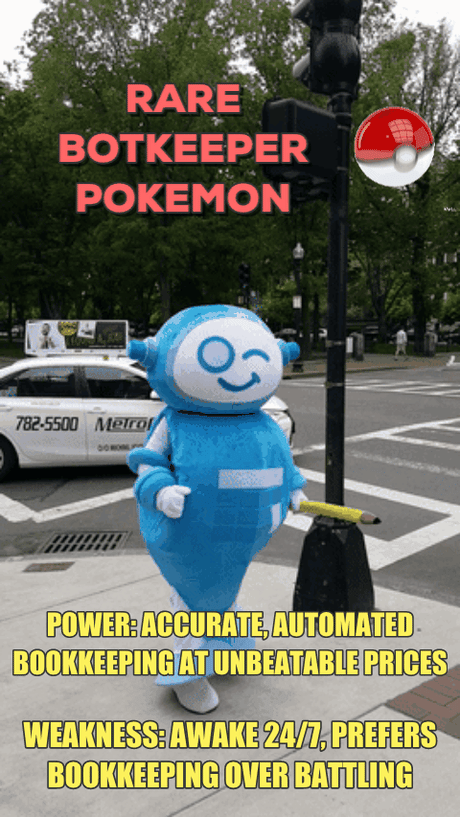 With this knowledge, having him as a Pokemon is not that appealing, is it? Even though he might not be the best decision for Pokemon Go, Botkeeper is without a doubt the best decision you can make for your small business. With our live chat and pricing packages, get instant answers to any questions you have about what package fits your company!