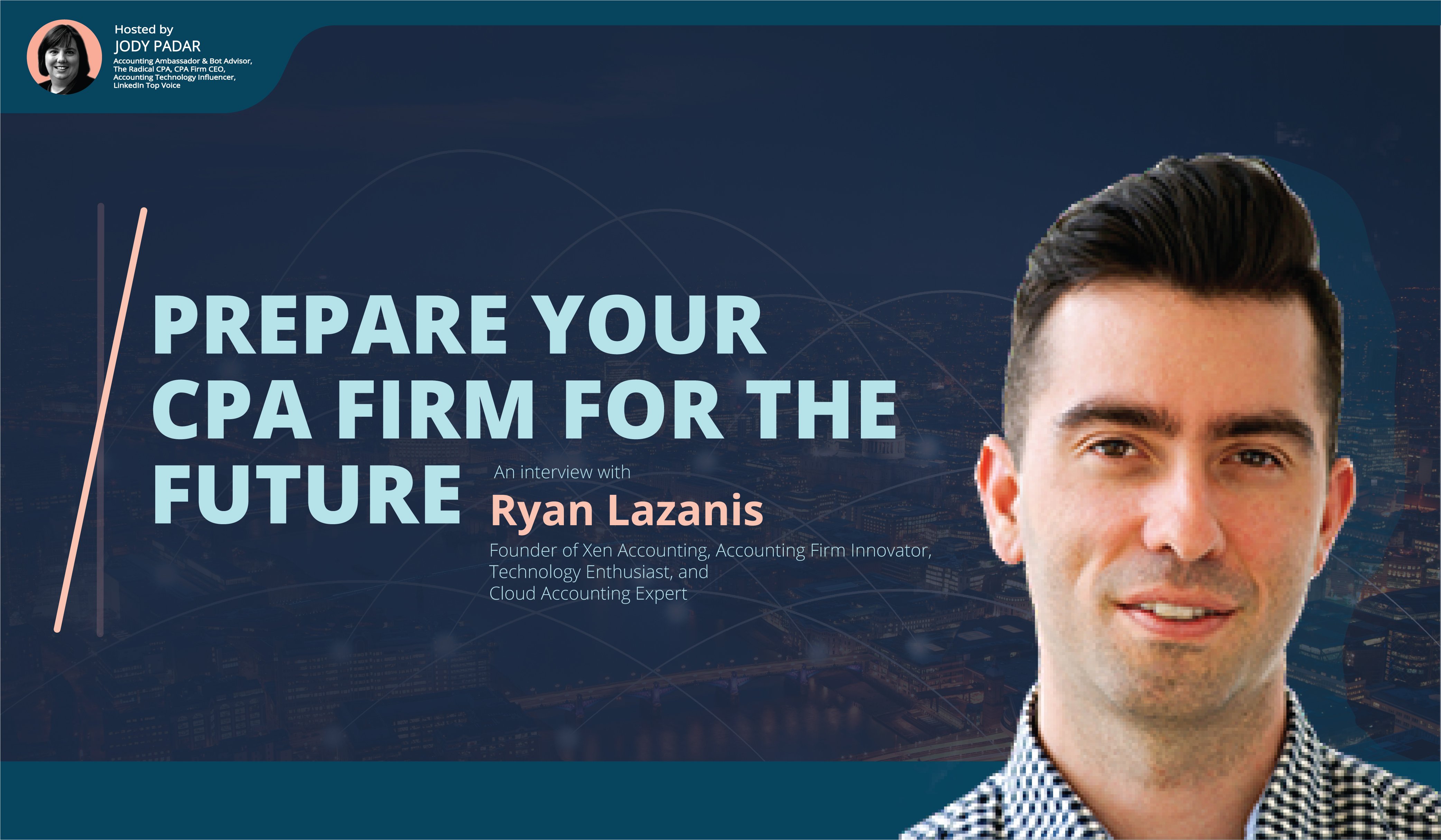 Back at the 2019 AICPA Engage Event, Botkeeper Partner and Radical CPA Jody Padar spoke with Ryan Lazanis, a CPA from Montreal about helping other firm owners adjust to new technology and changes in the profession.
Lazanis said he thinks we're finished with the education phase—where firm owners are learning about all the new technology available to them and why it's important—and we've moved onto the implementation phase in which firm owners are just trying to work out how exactly they can change their own processes. And he would know; he started an all-online CPA firm back in 2013 and found some pretty radical success through that adventure.
Now Lazanis is passionate about helping other CPAs get their firms ready for the future because he knows how lonely it can be to try and do it alone.
Click to listen to the full 15-minute interview, or scroll below to read an edited version of the interview.
Jody Padar: I'm Jody Padar, the Radical CPA, and you're listening to Let's Get Radical live at the MGM Grand in Las Vegas at the AICPA Engage show. This show has tons of sessions that you can attend to learn all about tax technology, audit, all those crazy things and get your CPE credits, as well. Our next guest is Ryan, and I'm going to have Ryan introduce himself, but he actually came from another country to attend this show. So, Ryan, go ahead and introduce yourself.
Ryan Lazanis: Absolutely. Thanks, Jody. So I'm Ryan Lazanis, CPA from Montreal, Canada. It's my first time at AICPA Engage, and it's a pretty big conference. Definitely enjoying it so far. And you want me to give a little bit of a background on myself?
Padar: So tell me, what's been most surprising for you since this is your first ENGAGE?
Lazanis: I mean, I'm a bit surprised by the size of it. Truthfully, I'm used to heading to some smaller conferences, accounting-oriented conferences. And, this is, like I said, my first time here. And it's quite big.
Padar: Tell me a little bit about your firm and what you do because I think you've gone through a couple of transitions recently.
Lazanis: I started an online firm in Montreal in 2013. So, an online CPA firm really focused on leveraging technology to automate processes and make accounting a lot easier and pain-free for small businesses across the country. So I'm a CPA, but I'm really interested in improving the customer experience. And my head is wrapped around the technology aspect of things.
I grew the firm to about 15 people over a five-year period, and it was acquired by The Equiom Group, a European firm, back in November. So still pretty fresh. And now I'm heading off on a new project called Future Firm, which is about taking my experience and expertise about growing a modern online firm from scratch all the way to acquisition and taking some of these concepts and helping educate other firm owners throughout their modernization journey.
Padar: So that's kind of radical, huh?
Lazanis: It's definitely radical. So it's definitely fitting that I'm sitting here with you today.
---
---
Padar: Why do you think it's so important to help other firm owners go on the journey that you went on?
Lazanis: Well, I think when I look at the profession, the profession itself is, in my opinion, a bit outdated, a bit old school and archaic. And that's one of the reasons why I started Xen Accounting in 2013 is because I thought that the model needed to evolve. And I'm happy with what Xen Accounting has achieved. And I still see that there is a need for support out there for firm owners because the world's changing, times are changing, and the profession is not supporting some of these firms in some of the areas that I think they should. So it's just me trying to play a small role in helping evolve the profession.
Padar: That's my "why," too. I mean, if you know my history, I wanted things to change. And nobody around me—at least it felt like nobody around me—was making things happen fast enough. So it just became if nobody else is going to do it, by golly, I'm going to do it. And 10 years later, we've seen the movement. We can say that firms are finally changing.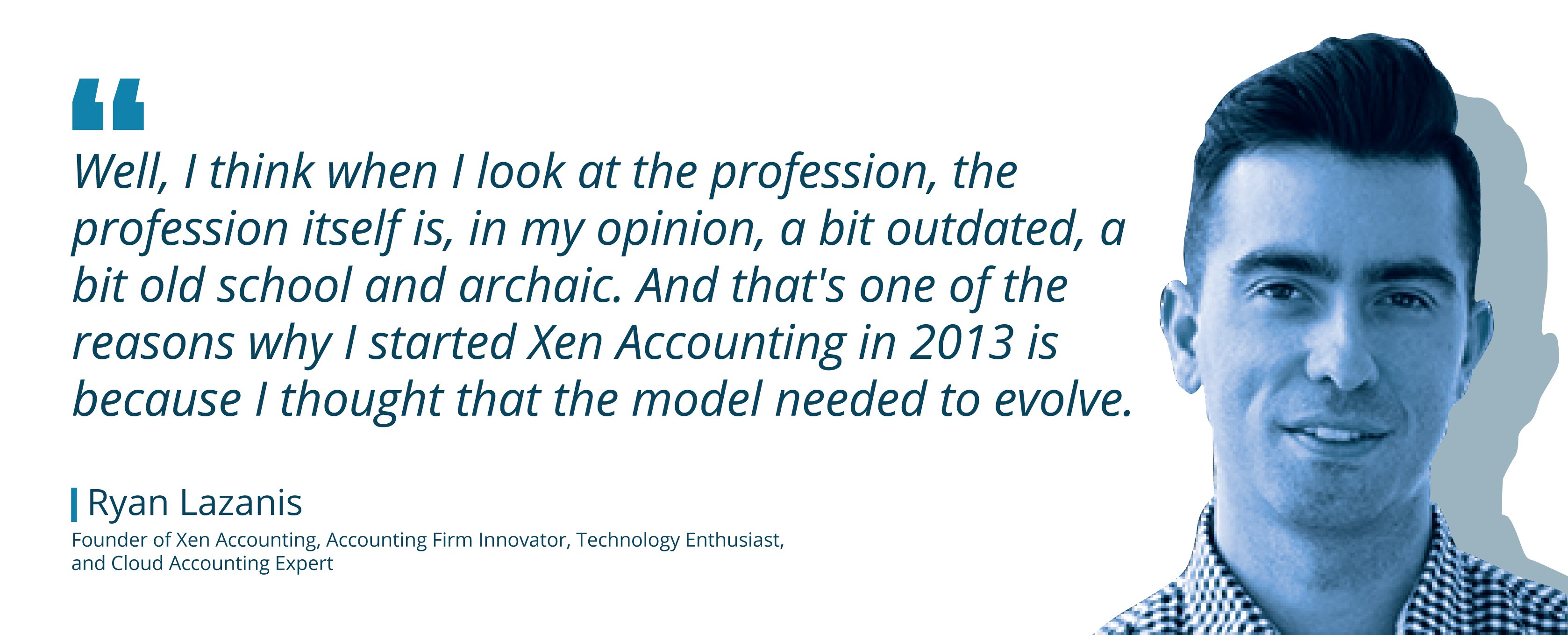 Lazanis: And the other thing is, I think it could be a lonely place for some firm owners. Like if I look at myself, I started the firm alone. I was a sole partner. Sometimes you need someone to bounce some ideas off of and you need some sort of support system. I think I could help be a bit of that support system as well.
Padar: I think it's nice when it comes from someone who's done it, not someone who read about it.
What do you think are the biggest challenges that you've seen that firms are facing today in getting to modern?
Lazanis: I think we're finally at a time where firms are recognizing that change has to happen. They know about the technology, they research it, they come to all these conferences. They know it. But now, I think the issue is more analysis-paralysis. "What's the best option? What's the best course for me? How do I implement this?
I know there's lots of great technology out there, but what do I choose, and how do I implement it, and how to go about doing it?" So we're past the education phase right now. I think the biggest challenge is moving from the education phase to the actual implementation phase.
Padar: And what do you think prevents those firm owners from taking the first step?
Lazanis: Well, you have to look at the nature of accountants as a very conservative bunch, generally speaking. And at a certain point, you have to just jump, and you'd probably agree with that because you've made that move a few times in your career.
That's more of the entrepreneurial side of things, and you're not going to know exactly how things are going to pan out. But you do have to take a little bit of a risk and you do have to jump in. And from there, you'll be able to pivot or chart a new course.
Padar: Yeah, I think that's really important because I think that's one of the things that holds the profession back. It's like they're afraid to just start because they're afraid to make a mistake. And you know what? You're going to make a mistake. And that's OK because you're just going to have to readjust and keep moving.
What do you think contributed to your success?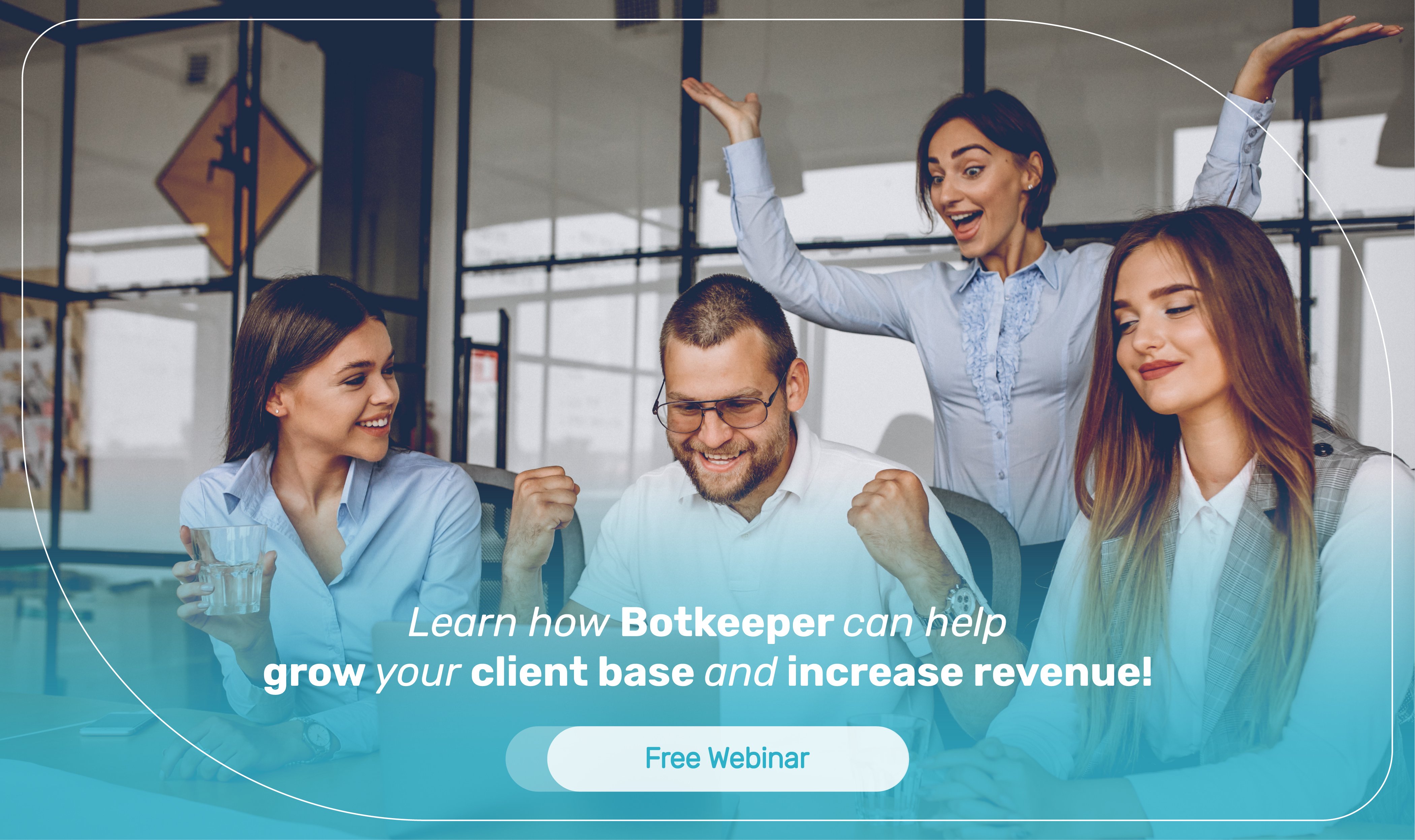 Lazanis: Well, it goes back to my last point: I'm the type that just jumps. I have a bit of an idea, and I'll just run with it. Do you know what I mean? Like, for the future of my firm right now, I have a few ideas in mind. But do I have a 100% precise course? No, I don't. So you have to take that leap.
I think that's what I did with Xen Accounting because in Canada, when I started the firm, nobody was really doing online accounting, and nobody was meeting with the professional on Skype and doing the subscription model and that kind of thing. I felt that that was the best course of action, but I didn't know; it wasn't a tried, tested, and true model. I think that's something that's contributed to my success—I kind of just took a bit of a leap.
Padar: How do you think the accountants in Canada are different than the accountants in the US?
Lazanis: You know what? I think it's pretty similar. When I come to the US and head to some of these conferences, I try to spot what some of the differences might be. But really, I think it's on the same page.
Padar: I read a study by—I think it was Karbon—and they did a study saying that Canadians were pretty progressive. Would you agree with it?
Lazanis: I've heard that from a few different people: that we're a little bit ahead of the curve compared to the US. But I think there's a lot of similarities that, in the grand scheme of things, North America is a little bit behind the curve compared to some other markets.
---
---
Padar: Yeah, I have some ideas on that. I think one of the reasons, from an online accounting standpoint, is because we don't have that VAT taxes in the US. So I think it makes a difference because a lot of businesses don't even need to keep books all year. I think the other thing is, our tax system is a lot more complex than a lot of other places.
Lazanis: I think there are a few reasons. I mean, you look to Australia, as you know. They have good integrations with the government. They have good integrations with the bank. And that really helps, if the profession is very forward-thinking as well. So all these things help advance online accounting and that forward-thinking as a whole.
Padar: Moving forward, what's ahead? What does the next year look like for you?
Lazanis: I'm still operating Xen Accounting.
Padar: You're still in that transition. You're in charge of it?
Lazanis: Yeah, absolutely. And I'll definitely play a role with Xen Accounting for the foreseeable future. Future Firm is a new project where I'm currently taking some consulting engagements, but I'm also looking further than that. I'm more of a digital type guy. I think there's a lot of things I can do online to help educate other firm owners.
One of the things that I do—a bit of a shameless plug here—is I have a weekly email that I send out called "Future Firm Weekly Top Five." I know firm owners are very, very busy. So I put together the most interesting five things each week that firm owners should know about. Five pieces of news, five different pieces of technology, whatever it might be.
I put five links in an email. I curate each one with about one or two sentences and send that off every Tuesday morning to help firm owners keep in the loop and keep ahead of the curve. So things like that help educate other firm owners. And there's a few different online courses and stuff like that that I'd like to develop down the road.
Padar: Thank you for being a part of the Let's Get Radical podcast.
---
Lazanis knows how to help CPA firm owners prepare for the future, and part of that is leveraging the best tools at hand to make life easier. Some of those tools include reliable meeting software like
Zoom
or
GoToMeeting
, task management tools like
Trello,
communication software like
Slack
, and of course accurate, cost-effective, automated bookkeeping like
Botkeeper
. Click below to get started!