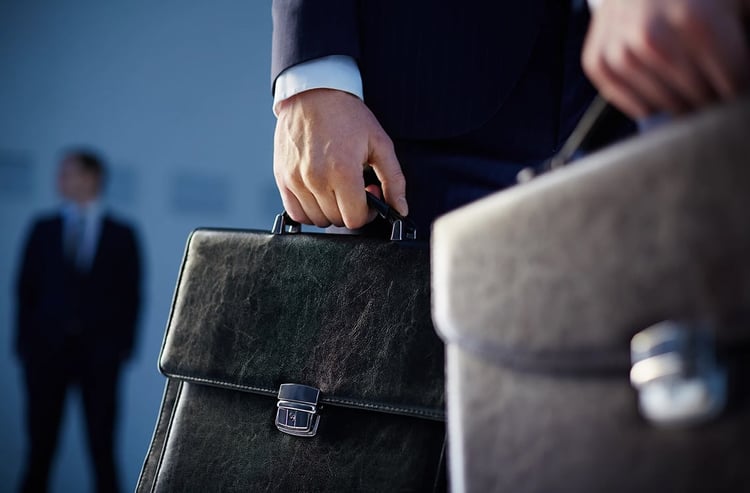 Accounting firms typically grow in one of two ways. Either they grow organically and hire more staff as the need for client work grows, or they grow through mergers and acquisitions and physically become larger firms. There is a third option to growth that doesn't involve either of these: AI-powered technology.
Technology, when properly leveraged, lets your firm add more clients and more billable time without also adding more staff. Once you start using a platform that can perform repetitive, labor-intensive tasks across a wide spectrum of clients, you have scale. Processes become standardized and streamlined. Capacity is given back.
To do this, you have to standardize certain core processes. You cannot scale if you offer multiple solutions for different clients. You're offering one solution tailored to meet each client's needs; remember who is setting the groundwork for change: you, or your clients?
Scaling up at its most basic level is three steps—I've added four and five because shifting to a new mindset has to involve continual learning and improvement.
Document processes and workflows
Automate low-value, repetitive tasks
Integrate tech into your workflows
Observe, learn, improve
Repeat
Why Scale and Automate?
CPAs and accountants are no longer in the business of just accounting. We saw this so clearly in the midst of the PPP and CARES Act regulations. Our clients wanted advice on what to do about their business—their accounting and tax functions were merely extensions of their very real and immediate needs of business survival. And you stepped up, because you're not just an accountant; you're an advisor.
Given this new reality, it's past time that we learn to leverage technology to evolve our business. Once your time is freed up from repetitive tasks, you can focus on:
Complex advisory work
Outsourced CFO services
Outsourced accounting
Wealth management
Estate and succession planning
Business growth consulting
Detailed tax planning
The real question firms need to ask is if they're ready to scale up. If you can answer yes to the following questions, you're well on your way.
Is this concept or solution repeatable and trainable?
Can this concept or solution be delivered by people besides me?
Are You Ready to Scale Your CPA Firm?
There is a group formula outlined in Botkeeper For Dummies to help firms understand if they're ready to scale. It goes like this:
Thesis: Your unique value, method, solution, technology, process, etc. It must be uniquely yours and deliver value to your clients. The clients need to discern value within a short timeframe.
Market traction: This is your client's experience of your thesis. From their point of view, does your firm's solution deliver unique value? You'll have to actually talk to your clients and get candid feedback to see if this is working.
Revenue proof: This means that clients will pay for the service, you have solid arrangements based on the economic value of the service provided, as valued by the market and your client. And clients need to continue to use and pay for the service.
You have to achieve all these things while you roll out the tech and meet benchmarks for cost margin to make the effort worth it. If you really want to scale your CPA firm, you must have these things in place first.
Scaling Up with Botkeeper
Scaling happens when bots are trained for each client. Using a variety of modeling techniques to anticipate accounting treatments removes the need for a standardized chart of accounts for all clients. This is good, because each client is just a little bit different. That's the beauty of AI and ML: they adapt to any chart of accounts, regardless of how unique or complex they are.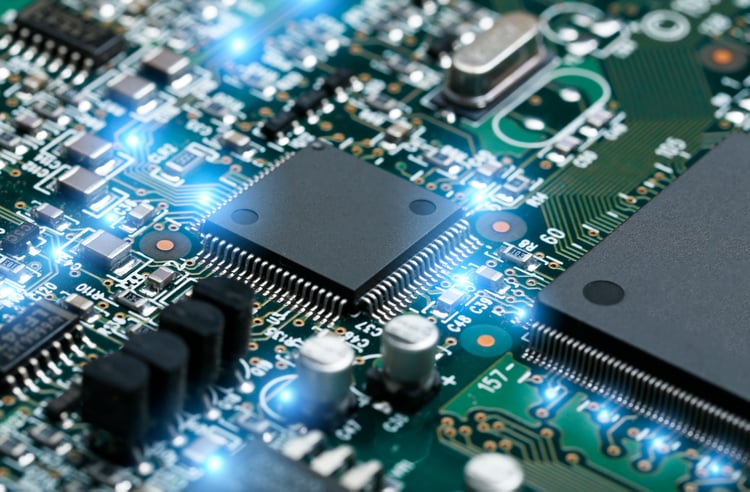 At the beginning of each Botkeeper engagement, there is a kick-off call with the firm. This is the time when the timeline to launch is reviewed and requirements to build out the firm's unique platform (like mapping out processes) are discussed. From there, we link all the accounts and document the firm's processes. Then, we train firm staff on how to use the portal. We handle the first and second months of Botkeeping℠ to help transition client accounts, offer real-time support, and continue to fine-tune procedures.
At this point, after the Botkeeper team has collected all the information about processes and data within the firm, the bots get to work. We build performance models according to each client's needs and continually update the bots' learning process so the technology only gets better the more it's used.
Every Botkeeper firm has a Growth Partner and customer success team, so accountants never feel lost. This is important, because historically we have a fear of implementing new technology. We're worried that once we hit that integrate button, we'll have two weeks of pain and downtime. This isn't the case with a partner like Botkeeper.
"Botkeeper helps fill the gaps," said Donny Shimamoto. Before, firms were used to employing a lot of individual pieces of software. The apps couldn't connect right to each other, CPAs had to figure out several different pieces of the puzzle, and it was intimidating. And it wasn't scalable.
The Botkeeper platform takes the technology out of the tech stack. The platform is really just a series of workflow solutions. Everything connects in one place, and we can go back to being accountants.
As Donny pointed out, "Tech is here to help enhance." If we think of it in terms of what it can get off our plates and focus instead on working more with clients, we can not only reframe our thinking around tech adoption, but also set ourselves up to scale more successfully.
To read more about using Botkeeper to scale your CPA firm, click here to reserve your copy of Botkeeper For Dummies.