Entrepreneurs are constantly working to better their business and grow their company. Their knowledge is spread wide and they usually wear multiple hats, all of which helps with the long list of decisions to make. This is usually fine because in most instances if you don't know how to do something, you can usually find out on your own. When it comes to the legal aspect, this is not always the case. A lot of legal information online cannot be trusted and lawyer fees are so expensive. This creates a gap between what these entrepreneurs know and what lawyers are willing to teach for free. Shoobx has found a solution to bridge this gap.
Featured in this startup spotlight is Lynne Zagami Riquelme, Head of Customer Success at Shoobx.
What is your involvement with Shoobx and tell me a bit about the business?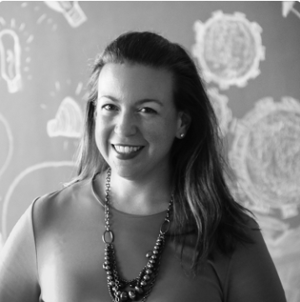 I'm the Head of Customer Success here, which means I lead our client service team, and contribute to our business development and marketing efforts. I came here from a law firm that was also focused on startups.
Shoobx is a technology platform for entrepreneurs to form, grow and manage their companies. That means they can do everything from incorporating at the very beginning of their company's lifecycle, to hiring employees, establishing a stock plan, issuing grants under that plan, and early stage financings. We've gotten great feedback from our beta clients and now we're pushing to bring more companies onto the platform and spread the word about what Shoobx does.
I know you said you guys have been in beta a for a few years but how long has Shoobx been running for?
We've been around for about three years. Our CEO, Jason Furtado, was a product manager at Endeca, where he worked closely with their founder Steve Papa. When Steve sold Endeca to Oracle, he saw how inefficient the sale process was, and the unnecessary time and expense the transaction involved. So he and Jason worked together to envision a technology solution that would solve that problem for future entrepreneurs.
We've spent a lot of time building a really robust product, and we're about to roll out some partnerships with large law firms that serve the startup community. We're also working to establish partnerships with organizations and service providers that share our target audience - community organizations, accelerator programs, university programs, etc.
That's great and how many employees do you have?
Our team is about twenty-five. It's a pretty robust team. The product itself, because it does so much, took a while to build to the point where it would be ready for prime time. Our roster includes a lot of really impressive engineers, along with people like me, our General Counsel Matt Rowe, and our Head of Product and User Experience Jen McPhilimy.
What makes Shoobx different from some of your competitors?
Most of our competitors have chosen to attack one piece of the problem that we solve. eShares is probably the company people are most familiar with, and they focus exclusively on cap table management. eShares is helpful because it's a cap table that a company can own and control. That said, when you look at, say, an individual option grant, the grant may not be tied to the documentation that establishes the accuracy of that grant. Additionally, the system can't help a company generate the required board approval and grant documents, nor does it circulate those documents for signature and store them securely once they're complete.
So you're the first to blend all these things into one platform?
Exactly. Shoobx takes a more holistic approach to company management than our competitors have. That's what really drew me to the company. When you look at how entrepreneurs run their businesses, they want to have control over how things are run, and they need to do so in an efficient manner. When it comes to legal processes like hiring people, financing, etc, these are all still owned by a company's lawyer. There's no transparency and no collaboration. For entrepreneurs, that's just not how they work, and it's not natural for them. Working as a corporate lawyer and then as Director of Client Engagement for a law firm, I would hear from clients that they didn't understand why lawyers couldn't use technology to provide transparency and support collaboration with their clients.

You guys are solving that pain point that a lot of people are dealing with, especially startups and small businesses.
That's right. When I go out into the community and talk to entrepreneurs, the response I get is, "oh, of course, this makes perfect sense". Entrepreneurs are really responding to what we've built. Moreover, we don't provide legal advice, so people often look to us to help them become better consumers of legal services. We think there's a gap between what entrepreneurs know and what lawyers are willing and able to teach them for free. We want to provide that education and help our clients work better with their lawyers.
I mean, lawyer fees are so expensive that a lot of people aren't going to put in the time and money to sit down with one of them and learn this stuff. It's awesome that you guys are going to be the leaders and have some of that on your website.
Yes, that's really the goal, to build a network of support tools for our clients. When someone uses the Shoobx platform, they'll see videos that guide them through what the platform does and how to navigate it. There are short blurbs to provide quick advice, and where necessary, pointers to our blog, where we've built up two years of high-quality content on the more complicated issues our platform touches, all of which is reviewed by our General Counsel Matt Rowe. Our clients are also given great help by my colleague Kathy Nolan, our Client Service Manager. She'll answer questions about how clients can best make use of Shoobx, and let them know when it's time to call their lawyer. All of these tools, taken together, help our clients handle those questions of: "when do I ask my lawyer?", "what do I ask them", and "what information can I get on my own?".
What is a pointer or a tip that you would give to startups or entrepreneurs that don't know how to deal with their legal?
I think entrepreneurs do best when they have a solid understanding of how to work with their lawyer, and how technology can support that relationship. Shoobx allows entrepreneurs to go through the incorporation process on their own. Entrepreneurs know who their directors and officers will be, how the equity will be split among the founders, etc. After that, the system requires that users register their legal counsel, so the two parties can work together on additional workflows. The powerful thing here is that entrepreneurs get to decide with their lawyers how they'd like to work together—should the lawyer review certain documents or take the lead on certain workflows? The system is designed to facilitate collaboration and to be flexible in supporting how these relationships work. I view this as the next frontier in law firm client service, and we're excited to make that possible.