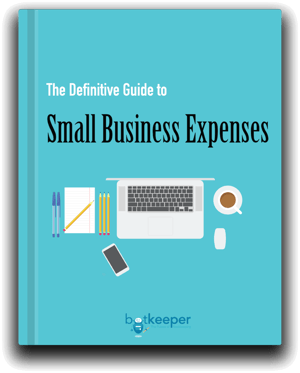 One of the first things that you'll discover when you start a small business is just how much everything costs. From paying bills to stocking product or funding services, the expenses of running a business can be endless—and a little shocking. Fortunately (or not), not everything that you pay for is considered an "expense" in the world of finance. And those that are, can help you cut down your tax bill considerably if accounted correctly. Since every business owner knows that the number one rule of owning a business is not to mess with the IRS, it's important to understand expenses and how to account for them early on.
This guide to small business expenses will walk you through:
what you should expense

what you shouldn't

how to track them so that tax time is easier

what depreciation and amortization are, and why they matter

what and how to deduct so that your tax burden isn't quite so hefty
Be confident in your ability to accurately track your small business expenses, deduct them from your taxes, and ensure that your books are in good shape. Download this guide for free now!