Jessica Schwartz and Ryan Stanton—founders of Stanton Schwartz Design.
It's not easy to walk away from a paycheck. In fact, according to Jessica Schwartz and Ryan Stanton, it was "intimidating." But through a notably close partnership—We finish each other's sentences," notes Jessica—and exceptional dedication to providing their clients with sophisticated and luxurious interior design, both Schwartz and Stanton have landed on their feet—and then some.
Together, they've begun a journey that has taken them from a steady income at big design firms onto building their own enterprise from the ground up. Recently, the business partners took time to speak with us and share their insights into launching a business, the challenge of securing clients, and how they have tapped outside specialists such as Botkeeper to help fuel their firm's growth.
This is your first entrepreneurial business endeavor. What was the scariest thing about starting a business on your own?
Walking away from a paycheck was terrifying for both of us. We each got our first jobs when we were 15 and had always worked for someone else up until we started our business. Knowing we would now be responsible for paying ourselves was a scary concept. It still is and probably always will be. But it's also an amazing motivator.
What fueled your desire to branch off on your own?
We both had different perspectives from what most Boston designers were offering. We wanted to add something new to the market, something a bit more masculine and edgy. Boston is a very traditional city, but we knew there were homeowners out there who wanted to work with a team to defy that aesthetic.
What was it like to move from a large design firm to running your own business?
When you work for a large design firm, quite often you only have access to a specific part of the project, whether it be the concept, or the drafting, or the materials. When it's your own business, you have a hand in every single decision that affects the success and completion of a project. Being able to present an idea, and then having full autonomy over executing the vision opens so many possibilities. It's the reason why making the leap was so important. The projects we have worked on with our clients have made that decision worth it.
What was your strategy for acquiring your first clients?
Thankfully for us, we both live in the same condo building and our first two clients lived there as well. Friends also gave us some small projects that allowed us to get our feet wet. But we also knew we needed a portfolio—and fast—so we hired a friend to photograph both of our apartments.
Given what you know about business now, what counsel might you have given yourselves when you were first starting out?
To take a deep breath and then react. It's such a personal role we play, and there are so many situations within every project that can become stressful. Instead of being reactionary, taking a step back, and really evaluating a situation usually helps bring a new solution to light. It's better to propose a reasoned solution rather than simply providing instant feedback.
What lessons have you taken from your design process and applied to your business?
That good design is well-considered, and a well-run business is no different. Understanding that every decision has an aftereffect allows you to be astute in how you proceed. This is as important in the design aspect of what we do as it is in making sure we are being responsible small business owners.
What is it about your business that differentiates you from other design firms?
There are two main factors. The first is that we offer a distinct perspective. The second is that there are two of us. Many firms only have one partner. Our clients appreciate the back and forth between us and know that we each offer a valuable point of view. We don't always agree, but we both have the client's best interest at heart. And since our clients have the final say, we essentially present them with two amazing concepts where there is no wrong decision.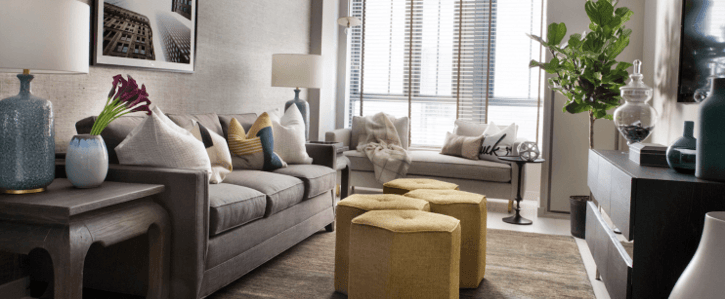 How are you able to communicate this to prospective clients?
Before a client contacts us, they usually look at our website portfolio. Our website and Instagram feed are the main ways in which we initially communicate our vision to potential clients. When we meet them in person, it becomes clear quickly we are a good team. We have gotten to the point where we finish each other's sentences.
What have been your biggest challenges in running your business?
Our biggest challenge has been expansion. For the most part, it has just been the two of us. But now we are looking to add to our team. We are in the beginning phase of the process, but we know the biggest challenge is finding someone we can trust to represent our brand. We know those people are out there and we can't wait to get our hands on them!
We expect more challenges as our company grows. It's part of the process, right? We have spent much of the last year streamlining our processes behind the scenes, which has already made our day-to-day so much smoother. This year, as we focus on expansion, Ryan and my roles will certainly evolve. And while we are unbelievably excited for it, there is still an uncertainty that surrounds that maturation.
Were there any mentors who helped inspire you as you went on your own?
Believe it or not, there weren't. There have always been people we've looked up to in the industry and those who have made their design mark. But we also understand that every business is different. We saw a need on the part of young families buying their forever home as well as those returning to the city for a modern spin on the aesthetic they were used to. We love collaborating with clients to help bring that to life.
Most small business owners need to wear many hats, some of which are unfamiliar to them. Did you find this to be the case?
One of the biggest draws of having a hand in every aspect of the business has also been one of the biggest challenges. Being the designer, the IT department, and the art director—while also keeping on top of company finances, taxes, insurance, etc.—can be overwhelming. But with time, everything becomes routine, and you realize that when possible, you can hire a talented team to take over. Which is how we happened upon Botkeeper.
At first, we were keeping the books ourselves. And what we realized pretty quickly was that accounting was not our area of expertise. When you are not sure of the questions to ask, or what to look for, it's difficult to know if you are doing something incorrectly. We knew that we wanted a team behind us that was looking out for our best interest as individuals as well as the business.
"Just hire an accountant" is advice many young business owners receive. Why didn't this work for you?
In a business such as ours, not only are we creating and reconciling invoices, we are also paying quarterly taxes, issuing 1099's to sub-contractors throughout the year, etc. We also wanted regular reports which would gauge profitability and allow us to constantly evaluate how to best run our business. Hiring a "typical" accountant wouldn't give us the sounding board we needed to ask the questions we had or make sure this was all being done as efficiently as possible. Botkeeper brought this capability to us.
What advice would you give other business owners who want to do bookkeeping themselves?
We feel really lucky that our Botkeeper team is in many ways our CFO. We put a series of checks and balances in place to keep constant communication between our day-to-day business and our broader, back-end accounting. As a result, we are alerted if there was a miscalculation on an invoice or if a charge wasn't accounted for properly. As a small business, we cannot take chances with our finances not being perfect and having Botkeeper in place, gives us a piece of mind that we are being smart as to how we conduct business.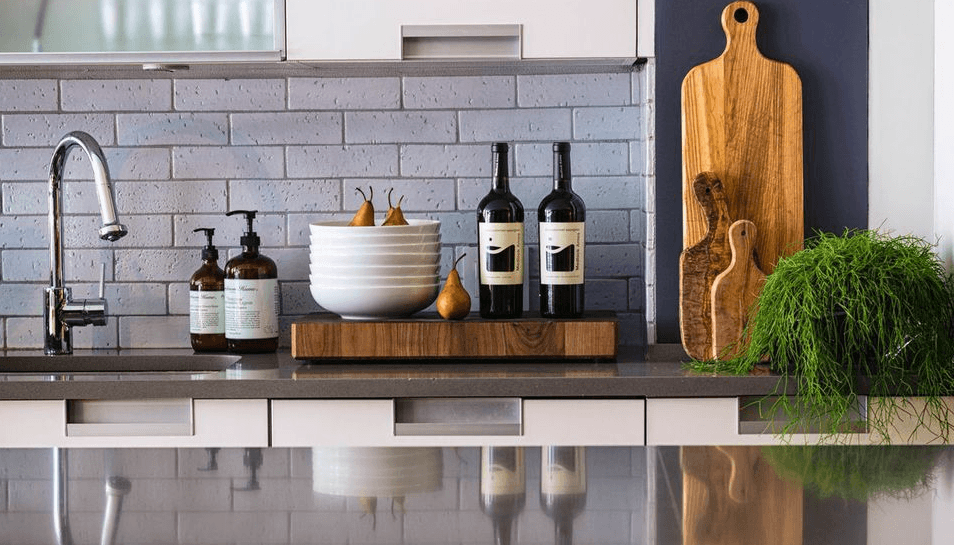 How was the transition to Botkeeper?
Seamless. Something that many people don't realize is that every Botkeeper has a human, client-facing representative behind it. That way, there is an actual person running the show and always someone to call with a question. We have monthly calls where we have an open forum to discuss anything that has come up, and this alone has shed so much light on how to better run our business. But also having a robot running the backend and knowing that the calculations are being done without human error, and at a much faster pace, means that the whole operation is as efficient as humanly possible. Pun intended.
What's your current system for accounting and filing your taxes?
Since using Botkeeper, our taxes are as streamlined as they've ever been. We're diligent about categorizing all business expenses throughout the year, so when tax season rolls around, we make sure that our CPA is in close contact with our Botkeeper team, and in most cases, all answers they need are readily available to them.
---
Ready to see how automated bookkeeping by Botkeeper can help your business reach its goals? Click below to get started.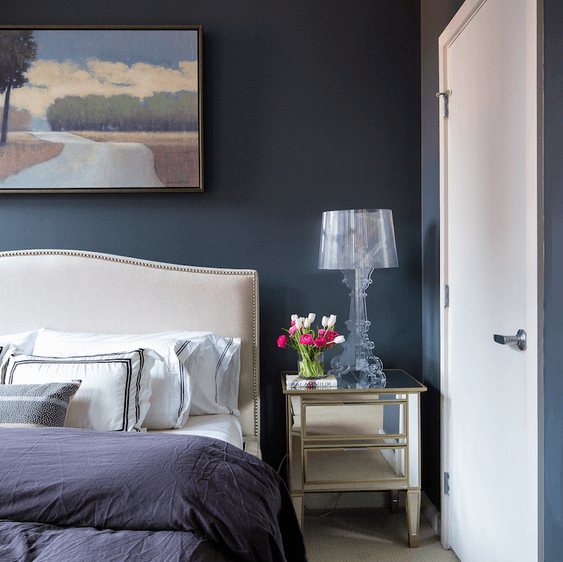 Founded in December 2014, Stanton Schwartz Design Group is a Boston-based, full-service interior design firm offering high-quality design services and project management. Founders Jessica Schwartz and Ryan Stanton pride themselves on client collaboration and careful consideration that result in spaces that are as beautiful as they are functional.