If you are a business looking for sounds or audio content, stop spending hours shuffling through stock music libraries. Instead, choose Vinylmint. Post what you want, your budget, and your timeline and the music will come to you! We had a great chat with Byron Morgan, Founder of Vinylmint, about how his platform helps both the composers/producers and the buyers.
Tell me more about Vinylmint. How did it get started?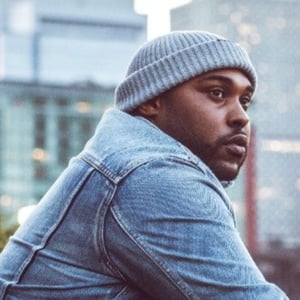 It started through my interest in publishing and relationships in the music publishing industry. In my junior year of college, I got a record deal and that basically spawned the tunnel of interests and insights into how artists really make money. Fundamentally, artists make money on the publishing side of it. It's a very clunky process. Artists, new or even more established, are essentially making only 30 to 40 cents on the dollar after they pay the record label, the publisher, an agent, an attorney and an accountant.
On the other side, the buyer has a very clunky experience too because of that. There are so many hands in the pot. Contracts must be signed by all of these parties, rights have to be negotiated with all of these parties and then you have to go through the artist himself for the actual part of creating the content. It's a very cumbersome process. And after working in the music business, after working at that intersection between publishing and advertising over the past ten years, I saw a very clear opportunity to create a more streamlined process. That's what Vinylmint set out to do.
After leaving the label, I just set out to do it on my own mainly because I saw a disruption. Pandora going public, Spotify raising grounds and several other organizations were all being heavily funded. We saw that there was a disruption also starting to occur in the publishing space in a way that was high barrier to entry. So, we chose to start there.
It's purely a platform like how 99designs or Upwork works. Connecting our creators through a brief. The buyer comes along and needs this project within a certain budget and timeline. They submit that to the community and the community responds with 10 to 15 submissions, based on that request.

What would make you unique from other companies that are doing something similar?
The interesting thing that makes us unique from most platforms is that we also, through this process, build a library of content that those buyers can also access. Creators can get paid through library sales from our platform or through syndicated content where we sell sounds to third parties like Getty Images music, Shutterstock music, and Pond5. It's also a place for creating recurring revenue or passive revenue for your catalog as well.
We also can create libraries very quickly and have a community of world class developers who are essentially award winning. Another thing that sets us apart is that the platform itself was designed with the producer's or creative director's workflow in mind. So, it was a way to control the creation, from conception to completion. It's really simplified the process and streamlines that right management process. Essentially, they don't have to be worried about negotiating rights or anything of that nature. Once they buy it, they own it. The sound creator themselves are also directly paid.
We have essentially created it this way to streamline access to custom sounds. When looking at the marketplace today, you have the stock music library option, which lacks originality or leaves you at the risk of copyright infringement. Or, you have the cumbersome extensive process of going through the record label, which is too long of a process.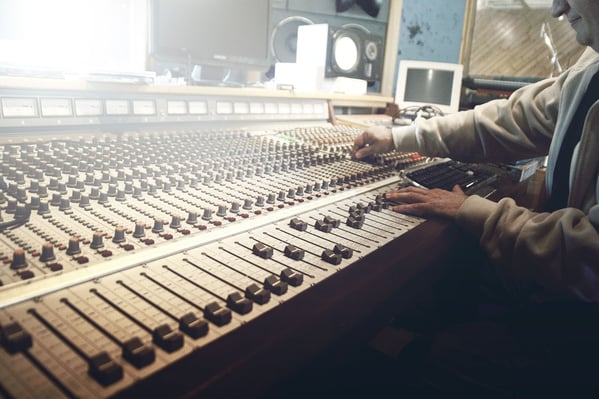 What are some pain points that you are experiencing in this industry?
One of the biggest things is centered around changing the psychology of how people used to do it and providing an understanding so that they know there is another option. The interesting thing about that is the way millennials are creating content and how new or senior producers are accustomed to finding new ways of doing things. Vinylmint fits perfectly in that because it essentially creates a tool that allows you to customize the experience. You create the scope of work, the budget, and the timeline.
Where the economy is, where the businesses are, and with the rate of content being created today, it is the perfect storm. And, it's not going to regress. Vinylmint wants to be a part of assisting in that change and helping to provide access from both the sound creator's and the buyer's side. The buyers are in search of finding this custom content and have spent hours, days searching libraries for sounds. Now, we have these communities of talent that will come to you.
What does the future of Vinylmint look like?
One of the critical things will be in rights management, making that process more transparent for both sides. So, the buyer's side gets an understanding of what's popular, what's trending, etc. Making that information more transparent increases the amount of transactions for the sound creator. It also increases its value because now they have something to compare it against. If they know a certain sound is trending in the market, then immediately that individual's library and portfolio may become more popular.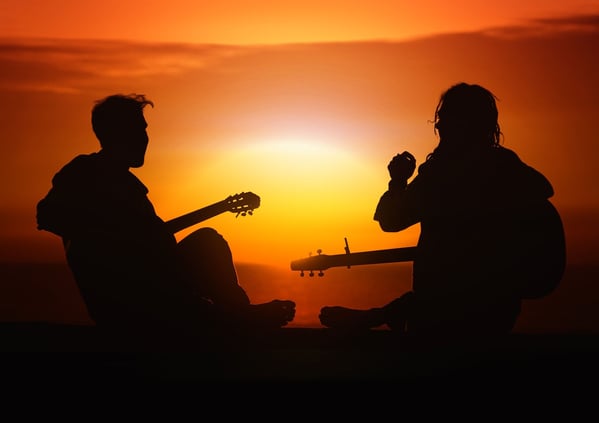 The buyer's side will now see what's trending. They will be able to make decisions about how effective the sound will be, the reach of the sound and why they should work with this person over a different one.
What's a pointer or tip that you would give to people out there, that might be composers or even consumers like me?
For sound creators, my message is simple: whether you are a voice actor or a musician, the key is a diversified income. Continue to have your traditional agents, your managers and things of that nature. But, also find ways to diversify access to new opportunities that give you that direct exposure because 1) it allows you to enhance your portfolio, 2) it allows you to build your skill and professionalism, and 3) it allows you to connect to a larger community in a larger network. That is the goal of Vinylmint.
It's also simple on the buyer's side. As service providers to agencies, production studios, or film studios, everybody is operating under a finite budget, time frame, and scope of work that cannot be bent, or has very few areas that provide flexibility. Platforms like Vinylmint essentially provide tremendous opportunities for both cost savings, time savings and access to originality in a way that allows the talent to find you.