Automation is reshaping the future of accounting.
There is no denying it. We know it. CPAs know it, even if they're unsure about what it means or how to implement it. Technology is helping to spur innovation in an industry so often left behind. And while I get that this can be scary, we have no choice but to embrace the shift and find ways to make automation work for us.
I recently spoke with Donny Shimamoto, managing director of Intraprise TechKnowlogies LLC. Donny is one of those rare people who understands both sides: accounting and technology. He's a CPA, CITP and CGMA, and he's been doing software development since the 1990s. He's the guy accounting firms call when they want to innovate but they don't know how or which tech vendors to use.
"I help people make better decisions about technology," Donny said.
What I love about Donny is that his goal is to help accounting firms get rid of some of the boring, transactional work and get work to flow better within the firm to increase the value of other services. He is an expert in innovation and automation, and he was one of the first people I turned to when we launched Botkeeper For Dummies.
It's Not About the Bots
Donny's takeaway after reading the book was actually the opposite of what we've been saying, but for all the right reasons. Yes, the book "helps to demystify what's happening and opens the curtain…it's not scary, and you can understand it," he said. Botkeeper For Dummies helps CPAs and accountants understand the technology in simple terms.
"It's not about the bots" is Donny's way of saying that this particular tech stack is helping firms to get rid of lower-end services.
"The biggest challenge for firms is that everyone is telling them to switch to advisory, but they don't have time. The pandemic didn't help. You find time by automating this transactional processing and data entry work that's non-value-added," he said.
Bots are the beginning. This is our opportunity to become stronger in data and analytics, skills that maybe we haven't had to use as much in the past.
When people ask me, "What's next?," I always tell them: advisory. Advisory is what's next. But we're so busy doing the work that we don't have time to focus on advisory or to service clients better or learn automation tools.
But What if I Actually Love Compliance Work?
One question, or sort of push-back, I'm starting to get more of lately is from accountants who truly love the compliance work. They enjoy the bookkeeping and the numbers. While advisory might be the future of the industry, we all know that successful firms need the technical experts as much as they need the big-picture thinkers. So why bother with automation, then?
According to Donny, it's "because compliance is becoming de-commoditized. And when something is commoditized, you compete on price. If price is coming down, you need to make the delivery of that service increasingly efficient. You can't do that manually."
---
Benefits of Automation for Accounting Firms
If you've ever stared blankly at an Excel spreadsheet, wondering if you put in the correct numbers or have checked through multiple cells to make sure everything's correct…it's time for automation.
If you've ever spent days trying to locate an error in data entry…it's time for automation.
If you've ever hired more staff when you added new clients because the data entry work couldn't be handled by existing staff…it's time for automation.
I could give you several more scenarios. While I believe that every accounting firm needs to automate, what you really want to know is why. It's because automation checks spreadsheets and other sources against each other to make sure they match. It checks sources against past reports and analyzes for any discrepancies or wild outliers. It confirms payments, automatically recalculates balances, and helps you give suggestions to clients to improve their financial decision-making. It's this last piece that really highlights the true benefit of automation. It augments and complements your complex, critical-thinking, analytical brain so you can deliver better insights for your clients. And if that's not #CPALove, I don't know what is.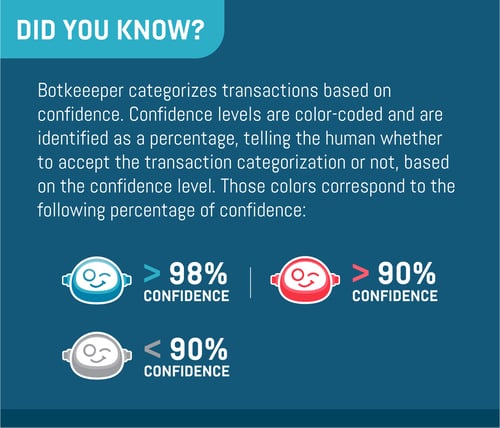 Are Automation and AI the Same Thing?
There's a lot of techie lingo out there creating confusion around terms like automation, artificial intelligence (AI), and machine learning (ML). Let's explore what these mean so you can develop more confidence talking about these topics in your firm.
Automation is simply using technology to complete tasks that are typically done by humans. It is NOT about replating those people with machines. Rather, it completes the work faster and more accurately. That way you can reduce staff burnout and scale without adding headcount. Most importantly, it finds you the time and gives you needed data to be more advisory with your clients. Automation is quickly becoming as essential to accounting as the abacus once was.
AI is an umbrella term covering quite a few technologies. Among them are machine learning (ML), deep learning, natural language processing, and speech recognition. These are all examples of AI, but AI is not ML. These are examples of subcategories of AI, which is a layer of intelligence that allows automation to navigate complexity.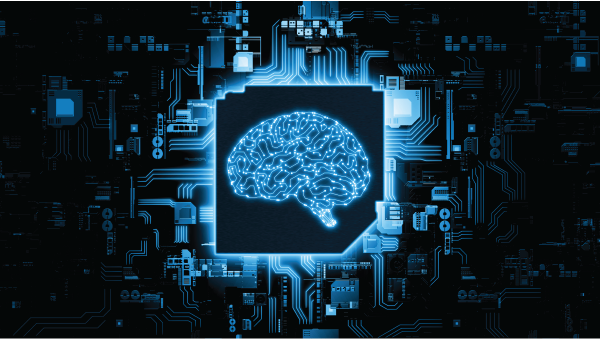 Machine Learning (ML) is a subcategory, or an application, of AI that works with structured data points, like in a spreadsheet, database, or tax form, to build mathematical models that can make predictions and decisions. The Netflix and Spotify suggestions based on your past viewing or listening data are real-life examples of ML in action.
Together, automation and ML are what allows firms to increase speed and accuracy. It's transforming the way we do business!
You can read more about AI, ML, statistical probability, ensemble learning, and how bots can be programmed to tackle complex transaction histories in Chapter 1 of Botkeeper For Dummies.
---
The Next Accounting Evolution
Automation with bookkeeping is just the beginning. In our book, we talk about the very real possibility of an accounting firm using AI and ML to advise restaurant clients on the best methods of online ordering and delivery based on national and regional data. What other examples can you think of? These examples are why automation is needed. We can't get to that next level of advisory without time and data.
The Big Four firms use similar technology already because they have access to very big pools of data. So does Botkeeper. There are so many opportunities in technology, automation, bots, AI, and ML. It's simply the next step in accounting evolution.
Click below to reserve your copy of Botkeeper For Dummies.