There's that saying that we fear what we don't understand, and for many experienced professionals—like CPAs who have been around since Intuit first hit the scene in the '80s—technology is very intimidating.

But that's not the case for David Bergstein, a CPA and self-proclaimed Intuit evangelist. Bergstein sat down with the Radical CPA, Botkeeper client-partner Jody Padar, to discuss how tech has change the accounting industry and how more and more seasoned professionals are embracing technology.
You can check out the recording by clicking below, or read on for the full interview!
Jody Padar: Welcome back. I'm Jody Padar, The Radical CPA. And you are listening to Let's Get Radical and we are live at the AICPA engage event.
David Bergstein: I'm here with a Radical CPA, and you've got the old guy over here who's trying to be radical. But I like to describe myself as a millennial in a baby boomer's body. So, I might be able to get radical.
Padar: You are a radical, Dave. So let me have you introduce yourself. So, David, do you want to go ahead, introduce yourself and your role at Intuit as well?
Bergstein: Yes. Dave Bergstein, I am a CPA, CITP, CGMA, and I am a digital evangelist for Intuit. My goal is to help empower accounting firms get to the cloud and learn how to use the tools more effectively, whether it be accounting or tax. But it's really all about advisory services going forward. So it doesn't matter what the tool is, it's how you use the tool to generate revenue and grow your practice.
I like to describe myself as a millennial in a baby boomer's body.
Padar: Dave and I have been friends for a long time. Do you want to just tell the quick story about how you found me?
Bergstein: I can't remember; it was so long ago that you weren't radical. I think you were trying to organize a volleyball event and AICPA and—
Padar: Dodgeball, haha.
Bergstein: Dodgeball game originally, but I came across you because you were out there speaking. You were getting notoriety from the profession. And I've read both of your books. I think it's only two so far, but I haven't been mentioned in any of them yet. But you keep growing what you're doing and you've done a great job being radical and trying to help other people understand technology and how to change their practice.
Padar: Yeah, yeah. I mean, I think that's really cool. And I like the way you said how you introduced yourself saying that you were a millennial in a boomer body because I think a lot of times people think that technology is for young people and they don't realize that it's a mindset, not necessarily an age, correct?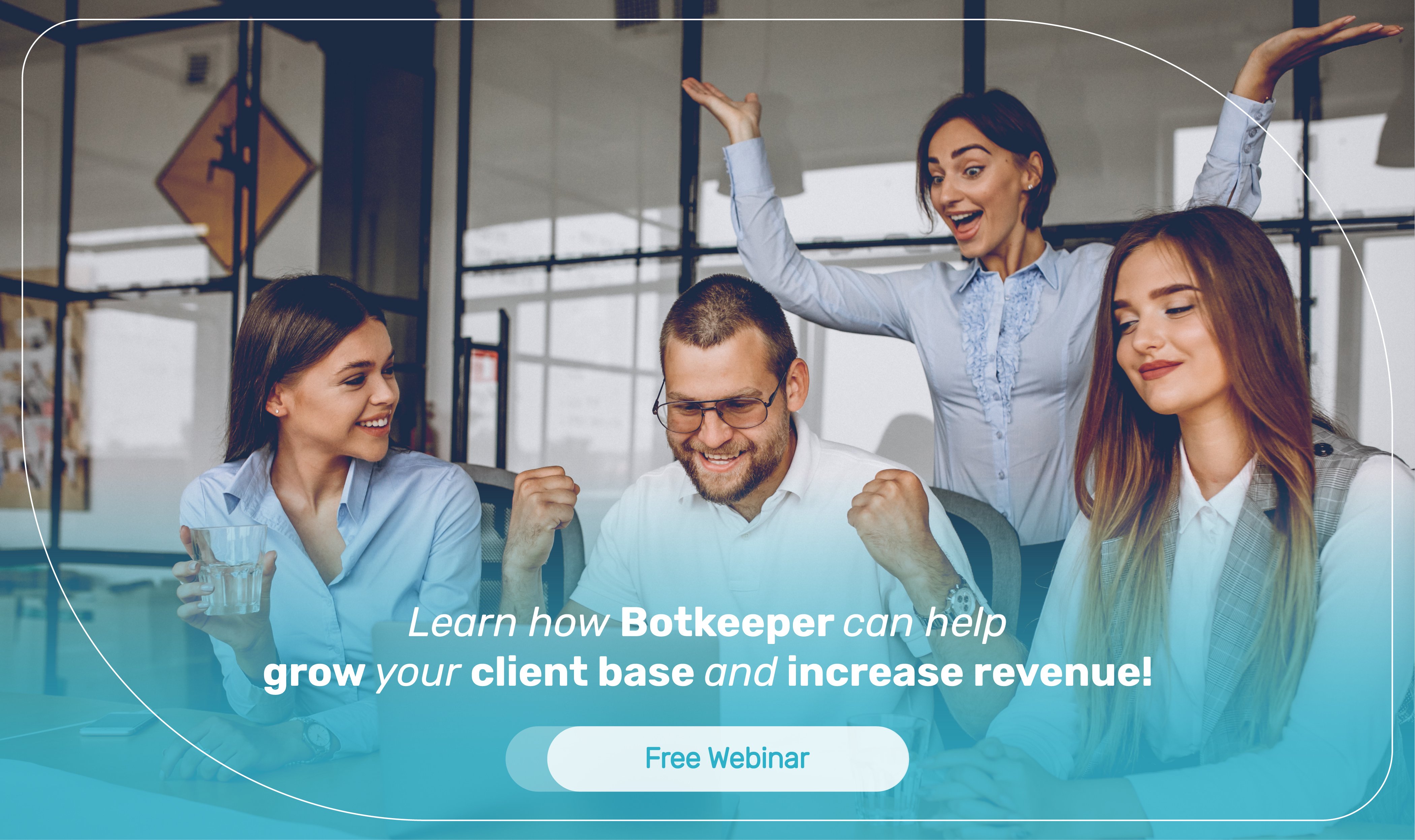 Bergstein: Yeah, I agree with that. I've been with Intuit now for over five and a half years. I thought I'd be retired a long time ago, but this is just too much fun seeing what Intuit's doing from a technological standpoint. And they like to power prosperity to small businesses and to accountants and, in turn, the accountants can help their clients. So it's been pretty cool.
Jody Padar: Wow. And I know part of your role is to help firms make that transformation into using QuickBooks Online and things like that. How have you seen the firm's adoption rates change over the last five years that you've been with Intuit?
Bergstein: When I first started, we had a very low adoption rate. People didn't want to go to the cloud, they were afraid of the cloud. I just sat in a session and they talk now about how they don't talk about trying to convince accounting firms to go to the cloud. They know they have to be at the cloud. It's more than just QuickBooks. QuickBooks is a tool.
Businesses went out and bought it because they wanted to keep their accounting simple to use. Now it's more about accounting and teaching them how to use the tools. So, any small business really doesn't have to know accounting. They have to know automation. And then you got the bots working in the background.
So if I get an advisory gig as a CPA, it's not about me saying, "Hey, let me do your work." It's, "Let me help you be more profitable, liquid, and solvent, and let me show you the tools. You don't have to worry about this. Just worry about your business." It's more than just the accounting. It's also taxes.

Now look—Intuit's done a lot with taxes over the years. I'll talk about ProSeries. I'll talk about Lacerte. I can even talk about TurboTax, which a lot of people use. But it's now getting to the cloud with what we call Pro Tax Online. And it's pretty cool that I can go to a client, automate what they do, and then I can press some buttons in the accounting software and a trial balance comes up. We used to call it, " Trial balance." Now we call it, "prep for taxes." If I can see the balance sheet, the income statement, it's going to save me time as an accountant.
Padar: So is it kind of like the cloud version of ATB?
Bergstein: So there are some similarities in there. Don't forget ATB.
Padar: So do we want to back up and say, what is ATB? Because not everyone might know what ATB is.
Bergstein: One of the things I bring to the plate as the mature old guy is a lot of domain knowledge and ATB—account and trial balance.
Padar: It's like 30 years old, right?
Bergstein: And there's still some accountants using it. Accountants are conservative. If they don't have to do payroll, they'd like to use the same accounting software. I'm sure you've been frugal at times and use things. But, you know, I can say it's a little like engagement because it's an Excel spreadsheet, so to speak, and most people are more familiar with that. But when you're doing the accounting work and the beauty about I'll say, "Botkeeper, and the other tools that are out there," which could be a receipt bank and a hub doc.
You're going to make your choice. You know, if I'm a small business, I'll go show them, "Hey, you got a point of sale system. You don't have to do journal entries. You don't have to do a ledger." But it's up to the accounting firm to set it up correctly. Garbage in, garbage out.
From that point, it gets to the trial balance, which is the beginning for prep for taxes. And once you map it out in the first year, it's really pressing a button. It used to be you did your bookkeeping and your accounting, and then you manually enter the trial balance. If you can eliminate that—and prep for taxes does that—it changes the picture.
Padar: That's amazing when you think about how much automation you can do with using all these tools because I mean it's kind of crazy, right?
Bergstein: I teach accounting at the college level and you know, you always ask the first year students what they want to be. Nobody really wants to be an accountant. But by the end of the first semester, the smart ones realize they have to know accounting to be able to be successful in marketing, sales, whatever the case may be.
Padar: Do you think accountants as a whole, as they adopt the technology, are going to have the advisory skill set or be comfortable with the advisory skill set that they're going to need because we're not going to be so busy doing the work?
Bergstein: That's the challenge facing accountants today. And that's really why people come to you. It's not for the compliance work and the tax return. They want to know: How can they save money next year? How can they accumulate wealth? So that's more of what I'm seeing amongst the younger generation.
They're out there saying, "Hey, we can help you, you know, doing the accounting and doing the tax work. We can automate that for you, but you are paying us for our knowledge." It's true that there is going to be artificial intelligence helping you to do that. But the mindset and the soft skills that you need as an accountant are changing.
You need more and more soft skills, the ability to do analytical work and explain that to your clients. Otherwise, everybody's going to be super radical and do it yourself.
Padar: I really think that's the biggest challenge for us. It's not even the adoption of technology, but it's the cultural change and it's the knowledge of it. And how do you think firms should think about passing some of that knowledge on?
I think honestly, CPAs have always been advisors. They just haven't had the time to give it the effort that they should have. And so we have all this next gen, who a lot are very tech savvy, but they may not have the experience of the older, more seasoned professional.
And then you have maybe some of the older professionals who are really good at advisory but don't have the tech skills. Do you have a suggestion for how they can work better together to kind of share that?
Bergstein: It's easy to say, but they really have to work together to share. And again, what I see now from people who are tech-savvy and even the digital natives, is that they want an answer, they don't go ask someone; they go right to their phone.
They believe that's the answer, but how do you say that answer to someone without adversely getting in the wrong way? That's where some experience and skill comes in across the board.
Padar: Yeah, actually, I think that's right on point. It's not even that they know the right answer. It's that they don't know how to communicate or deliver it in the right way. You have to position it in the right light for the client.
Bergstein: And that's key. The new buzz word, I think is emotional intelligence. Everybody is giving courses on emotional intelligence. But, you know, when you think about it, when you go to see an accountant, they've been using one system for a long time and they're afraid to change. But it's not that difficult to change.
You look at it one client at a time and see the benefits that you get, the efficiencies that you gain. If you don't change tools—people with the flip phone—I know there's a company offering a thousand dollars to people to give up their smartphone and work with a flip phone for a week and then explain what changes. You don't know what you're missing if you've never tried some of these things.

Padar: Right. So as Intuit's looking to the future, I know there's a new CEO in town. And a lot of things are changing at Intuit just under his direction. What do you see the future that Intuit is bringing to tax and accounting professionals as a whole?
Bergstein: That's an interesting question because I've been in the business for a long time. And a lot of people look at Intuit as a consumer company. And we've been a consumer company because when Scott Cook sat down at his first kitchen table, it was to find a way to help his wife through the business books.
So we've taken that principle and said, "Let's show accountants how they can use these tools." So as a consumer company that's now going to working with accountants—and I'll probably get in trouble for saying that across the board—we've taken those same tools that consumers use—and it's always consumer companies that find the new tools that accounting firms use—and we've addressed that.
And, you know, looking at our motto of "eliminate total data entry across the board," we're looking at those tools. So as a company, and Sasan [Goodarzi, Intuit CEO] comes with a nice product background. So he's engaging the different teams and challenging them to find solutions to help accountants, businesses eliminate working with data.
And then what we have is we have a large base of analytical information. We just bought a data analytics company. Let's take the data that we have and let the accountants go out and do advisory services to their clients. It's going to pinpoint information.
I know accounting firms are buying data scientists and data analytics companies. So, you know, our goal is again and I hate to repeat it, but it's powering prosperity to the people that use our tools. Yeah, we're very altruistic as a company, which is pretty cool. I get three days off a year to do charity work in addition to vacation or sick time. I don't think any other company gives that. They might, but I don't know that.
Padar: So what's interesting to me is that I've seen Intuit evolve a lot in the last couple of years. It seemed like for a while they weren't really evolving. And then over the last few years, they've really started to exponentially change and move forward. So that's really exciting for me as a professional to start to see the movement happening. And I'm really excited.
And what is your favorite part about Engage or what are you looking forward to the rest of the time?
Bergstein: My favorite part today is being able to talk to Jody, here. But it's just seeing so many people that are in the industry exchanging ideas, challenging some of the things that are going on in the classes. I picked up a lot in the ethics independence rules, which are changing in a couple of weeks. So it's just seeing everybody learning and learning new things that can go disseminate to other people afterward.
Padar: Thank you, Dave, for being a guest on Let's Get Radical. I have to thank Intuit and Botkeeper for sponsoring us all day long, as well as Engage.
Interested in following Dave's lead and learning how you can bill $1 million per full-time CPA on your staff?