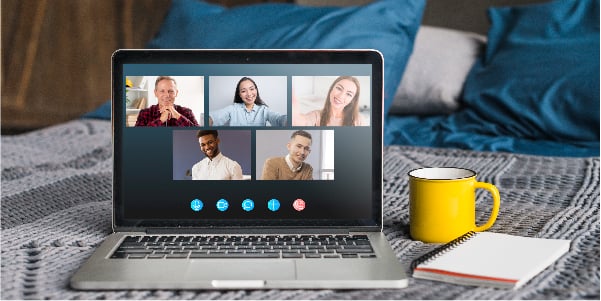 It's not clickbait, and it's not a gimmick. We're really paying accountants/firms to explore the idea of adding automation to their firm operations.
And here's why: our mission is to bring value to the accounting profession in all aspects of what we do. That starts with you, accounting professionals and firms—we're invested in your success. After all, when you succeed, so do we!
We know that even after the busy season ends, an accountant's work isn't over. There's a natural reflection period that always takes place when firms consider what can be done to make the next tax season better. Which processes are working? Where are the bottlenecks? How can we provide better service...to even more clients?
These aren't easy questions to answer, and even with a bit of time to breathe, it can be hard to make any headway—the to-do list just keeps growing!
So with this in mind, when an accounting professional is so committed to their firm's success that they're willing to carve into their own downtime—time that might otherwise be spent with family, getting exercise, planning a much-needed vacation, or literally anything else—well, that deserves genuine appreciation.
Keep reading for more details and instructions on how to take advantage of this opportunity to transform your firm—and get a special reward for your time!


Our New Approach to Partnering: Reimburse You for Your Time
Here's the thing: we mentioned above that we're invested in accounting firm success, and that's not just a line. It's not an empty promise, and it's not a veiled attempt to get your business. It's a commitment our entire team works toward every single day, and it goes for our clients, our future clients, and those who are just beginning to explore accounting automation.
We know, we know—other companies will say the same thing, but how many of them are putting their money where their mouth is?!
Just Botkeeper!
To help accountants and firms take real action toward improving their operations, resources, and bottom line, we're inviting firms to explore the power of automation technology with us.
And as a thank you for meeting with us, we'll send any firm that meets with us a $100 gift card following the meeting! Consider it the cherry on top of your automation exploration cake. 😉
Why $100? By our math, $100 is a decent average for 30 minutes of an accountant's time.


Why Would Botkeeper Pay Accountants to Consider Automation?
To put it simply, we know the industry needs it. Clients are hungry for it. And firms are swamped without it.
The 2020 Practice of Now Report from Sage concluded that the majority of small- (64%) and medium-sized (59%) accounting firms believe technology has improved their firms—specifically related to efficiency and productivity. They're surely onto something, and they're not alone!
We've seen first-hand how automation is a boost to firms:
RiverRidge CPAs saved 26 hours per week and an estimated $20k
Tm2 saved 30 hours per week and created a new revenue stream
Steirman CPAs saved 60 hours per month and estimates savings of $312k
Moreover, we've been at this accounting automation thing for a while now, and to say we're confident that our technology will help firms would be like saying that harnessing the power of fire helped early humans survive...it's an understatement!
But more importantly, we understand the assignment. We know what firms are going through: how capacity is maxed and firms are forced to turn business away, and how countless hours of high-quality human labor are wasted every day on tedious, mundane tasks. We've listened to partners describe their future goals and seen the look on their faces when they acknowledge how limited they are.
So to that point, we want to help! And we're doing so in the only way we know how, which is to lead with empathy and do our best to get to know our clients: their goals, their challenges, their existing resources and processes. We personalize our introductory meetings and take the time to listen to each firm that's generous enough to talk with us, and we've seen it make a difference.
Still, we know we can do more, which is why we've introduced this new structure to do right by our clients (and future clients) with an incentive. Everyone's time is valuable, and this $100 gift card is just a small token of our gratitude for sharing a little bit of time with us.
We're confident that our amazing technology will continue pushing the industry forward, firm by firm, saving them time and money before, during, and after the busy season. And that leads us to ask:
Have you taken steps toward implementing technology at your firm? What's holding you back?
---
Automation Technology Empowers Accountants to Be More Human
At a time when the biggest firms with deep pockets are investing a lot in technology, the rest of the industry faces tremendous risk if other firms don't take action. If your firm ignores the writing on the walls, there's no guarantee you'll be able to create a competitive, sustainable growth strategy—or survive the next global/economic crisis.
But that's exactly why Botkeeper exists: it's purpose-built for accounting firms, offering a path forward for firms of all sizes and specialties, no matter the timing.
Perhaps more importantly, these considerations are also why we've restructured Botkeeper pricing to make our revolutionary technology more accessible for firms. You can now take advantage of Botkeeper technology without making a huge financial investment.
---
Automation Technology Is a Game Changer for Firms
There's no denying that firms running on automation see big results in record time. That's because they get near 100% accuracy, round-the-clock service (bots don't sleep!), and a price point that's at a fraction of the cost of hiring a full-time employee.
Take a look at some of the features Botkeeper offers:
Transaction Manager: Machine learning and artificial intelligence work together to auto-categorize transactions so you don't have to worry about it.

Smart Connect: Links directly to a client's financial accounts and fetches bank statements from over 4,600 financial institutions, pulling bank and credit card statements as soon as they're available.

Task Manager: Simplifies communication, improves staff oversight, and manages all your firm's outstanding tasks in one secure place.

Password Manager: A secure, centralized, and streamlined view of all your client's credentials.
And that's just the beginning. You also get expert customer support from veteran accounting professionals, help with growing your book of business through new client opportunities, access to exclusive thought leadership events and resources, and peace of mind knowing that you're not wasting money on a tool that won't help you move the needle.
Check out this Platform Overview video that gives you more than a bird's eye view of how Botkeeper works!
See For Yourself—And Your Firm
We'd love to show you exactly how Botkeeping℠ will benefit everyone at your firm, from senior leadership to junior staff. The fact of the matter is that busy seasons are going to keep getting busier; now's the time to lay the groundwork for future success and growth.
And we know your time is valuable, which is why we've decided to ante up and show the accounting industry how serious we are with a $100 gift card following our meeting. At a minimum, it can make your day a little bit sweeter, and at a maximum, you'll begin your journey toward creating a better, tech-focused future for your firm!
Click below to book your meeting and discover the power of automation. You won't regret it!