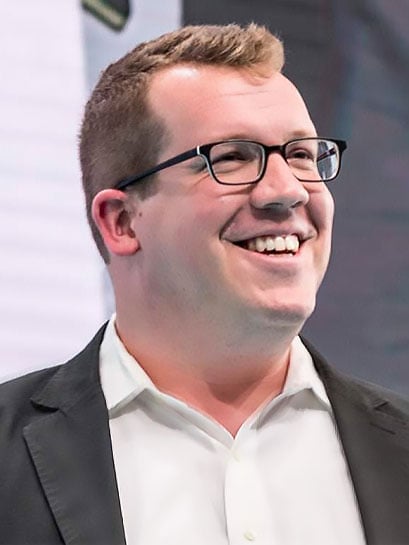 Ben Royce
BUSINESS DEVELOPMENT MANAGER, GOOGLE CLOUD AI SERVICES
Ben Royce prototypes new products using machine learning and data science techniques to find insights about how users consume and interpret advertising, and designs AI-based solutions for Google Cloud customers.
Ben's specialties include search, mobile technology, data science, digital strategy, information science, consumer insight, and behavioral research.
Ben remembers the moment he was awestruck by the internet. He was in middle school, using a school computer. He'd never wanted to play with Nerf guns, and didn't like G.I. Joes. But he loved building things. He'd take apart a radio, or try to build an unbreakable car out of K'NEX. But building great things takes planning, and an understanding of physics or engineering. And there it all was. Just a few keywords away. After that, he was hooked.
In high school, Ben built websites and repaired computers. By college, his nickname was "Dr Dot Com (no relation)." He worked at a series of startups, and then got into the advertising world. There was so much data and so few who could analyze it — and even fewer who could contextualize it. With the right tools, the right knowledge, and enough time, amazing information about people, brands, and even whole countries is available for anyone to experience. Now that's what Ben does all day, nearly every day.
Formerly, Ben was Department Head of Search and Data Science at Publicis North America, where he worked with clients such as Proctor and Gamble, Citibank, Heineken, and Merck. He is the inventor of Publicis Caffeine, co-inventor of Sapient Content Topography, and is currently a part-time lecturer of Digital Transformation and Artificial Intelligence in the MS Information Knowledge Strategy program at Columbia University in New York. Ben's work has been cited in Forrester, Gartner, Think With Google, and Quartz, as well as mentioned as What's Working by Mintel Research.