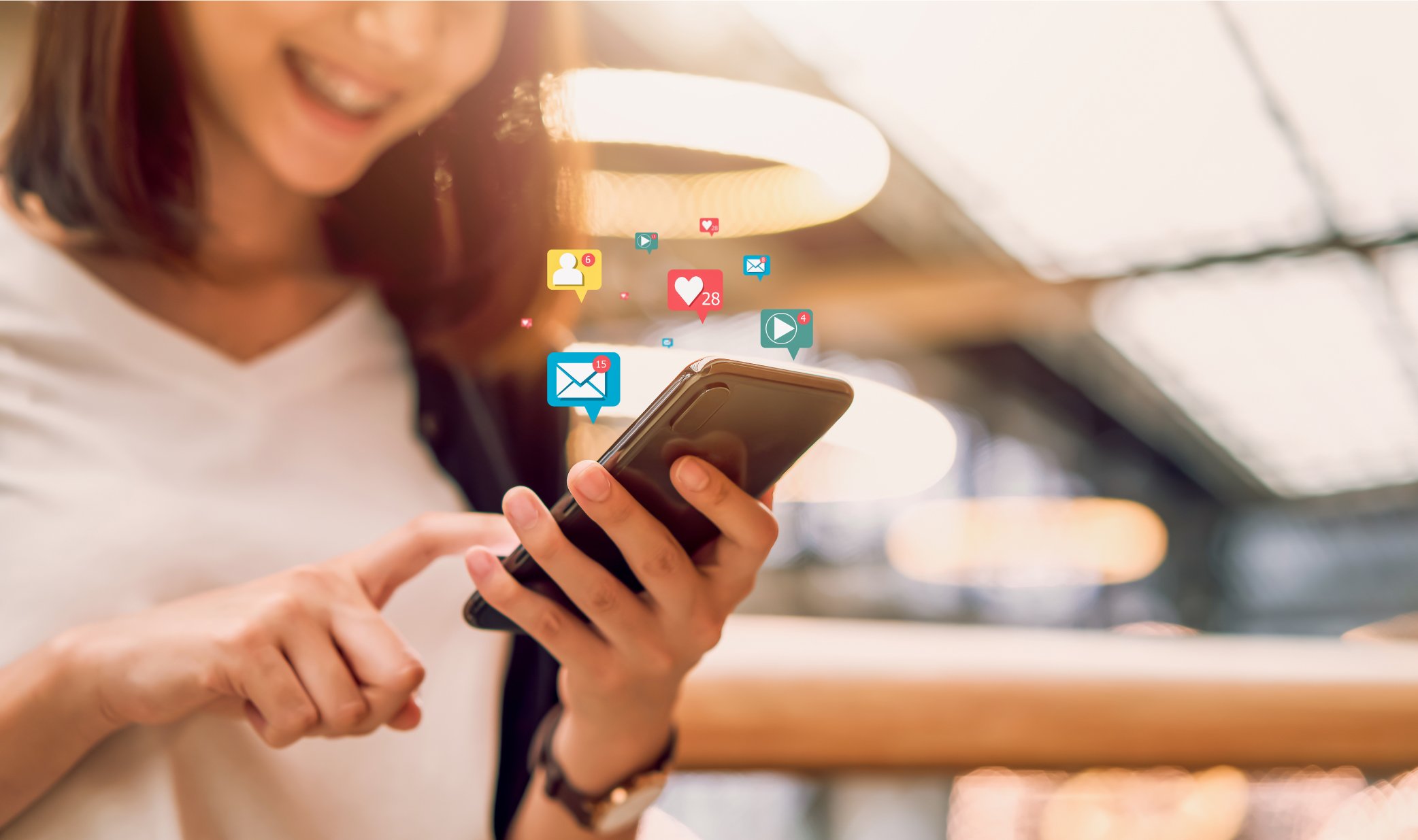 There are usually two ways social media is perceived by accountants. One side, perhaps most often from the newer accountants, loves it and sees it as a great way to stay up to date with the latest news or trends. The other side might view social media as nothing more than a distraction or just another annoying time-waster on their phone.
Truth be told: we get it.
WANT TO LISTEN ON THE GO? CLICK BELOW TO LISTEN TO AN AUDIO RECORDING OF THIS BLOG!
Yes, social media can be very distracting, but it's also an amazing tool for connecting to other professionals in your network, developing and discovering new networks, and even growing your business while keeping marketing costs down.
The days are gone that you can all together ignore social media. However, we understand that managing such tools can look like a tall mountain to climb—especially when you're already pressed for time.
As a company that obviously loves technology, we'll show you how accountants have benefited from social media and the best ways you can use it to your firm's advantage.
---
CPA Firms Should Embrace Social Media
Nearly 60% of the world's population is online, and as of January 2020, there are more than 3.8 billion active social media users, increasing by more than 9% since the same time last year. LinkedIn alone has more than 500 million users! That's a pretty big number.
You might ask, "Okay, 3.8 billion people are on social media, but how many of them actually make a difference?"
90.4% of Millennials and 48.2% of Baby Boomers are active on social media, and 54% of these browsers use social media to research products. Additionally, 71% of consumers who have a positive experience interacting with your social media are more likely to recommend you to their friends and family.
If you still don't believe in the power of social media, keep reading. We'll help get you there!
How to Use Social Media to Grow Your CPA Firm
Build A Community With Other CPAs
Social media is the perfect place to build a community with your fellow CPAs and accountants. You get to share ideas, exchange thoughts on industry trends, and even just share bits and pieces of your life outside of work. Platforms such as Facebook and LinkedIn also have groups you can join to stay closely connected to your peers.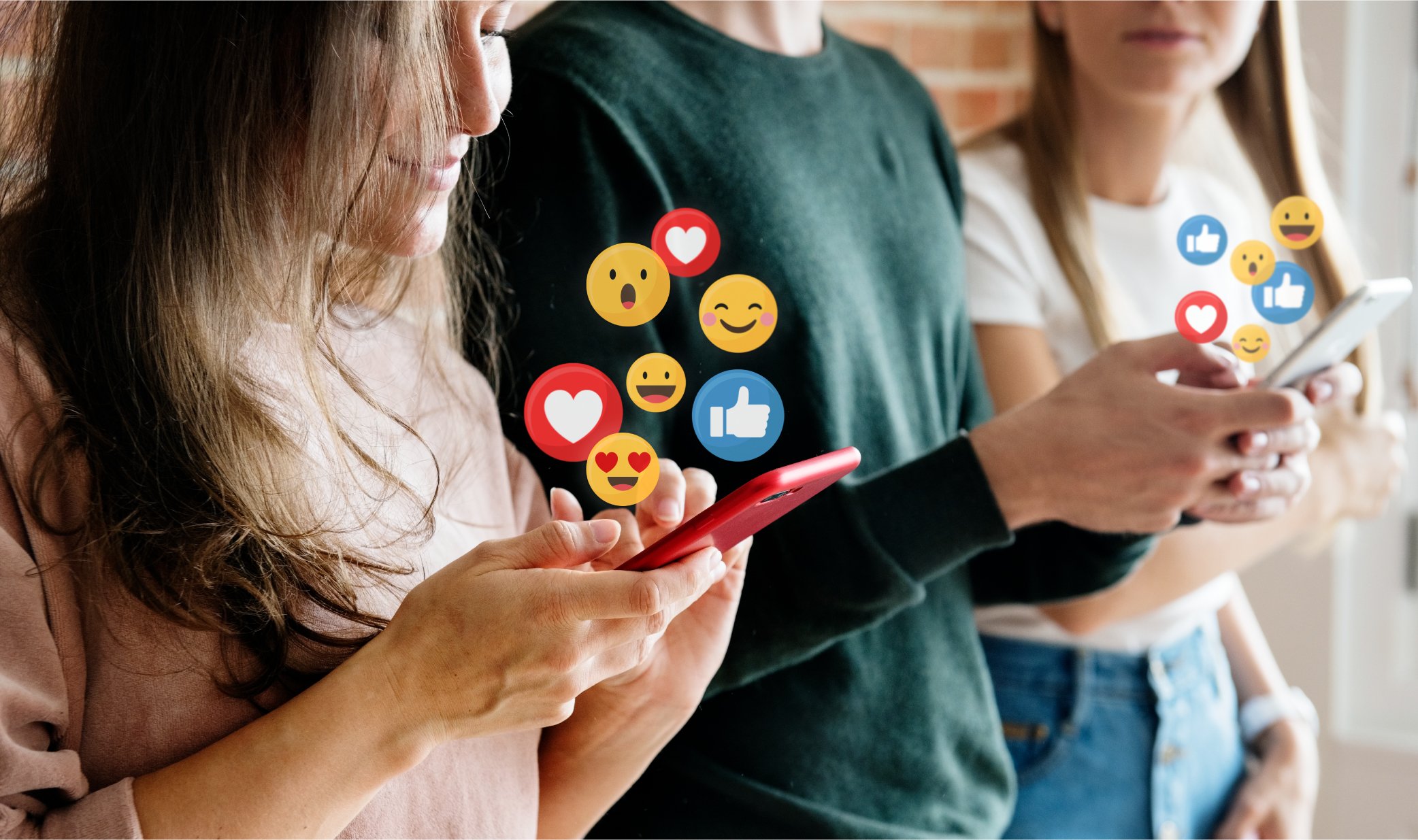 A great person to look up to in the CPA and Accounting world is
VP of Strategy at Botkeeper, Jody Padar
.

Utilizing social media to its fullest potential, Jody is consistent with her social media posts and interacts with her audience on LinkedIn and Twitter everyday. On most Mondays, she hosts LinkedIn Live chats in which she talks through industry trends and provides insight on all things accounting. Her Twitter is always active, and she even has her own podcast—that we love—called, "The Radical CPA," which helps CPA firms and accountants get the information they need to continue growing.
---
---
But what people love most about Jody is her ability to be vulnerable with her audience. When things suck, she doesn't ignore it. She tells you about her experience and shows you her plan to get through it, connecting with her network and nurturing an honest dialogue.
Remember: sharing your vulnerabilities on social media isn't weak—it's a sign that you're human.
Build Your Influencer Brand
Have you heard of the "thought leader" on LinkedIn? It's the person that always shares great content, always replies to people's comments, and spreads positivity with every post while acknowledging the issues that come up.
This person's posts sometimes go viral—they make decision-makers interact and open up the conversation to a lot of different perspectives. But all of this isn't just a coincidence. The thought leader knows that there's a ton of value in providing good content at the right times.
Give the People What They Want: Valuable Content!
Becoming a thought leader on social media isn't something that happens overnight, but the more valuable content you provide, the more you'll be recognized for your efforts. As a CPA, the type of content you can produce includes:
As we mentioned, podcasts are very popular and great for creating quality accounting-related content. You can also create blog posts, which are a proven way to add a personal touch and drive more traffic to your website. Other content types like tweets, Facebook, LinkedIn, and Instagram posts are good ways to build consistent brand awareness and engage with your clients.
But it isn't enough just to post—what you share matters! Use social media to promote events you'll be attending or speaking at, share case studies, provide useful documents like white papers and ebooks, and reshare content from peers that you found useful.
The fact of the matter is that a well-rounded approach to social media will produce greater success.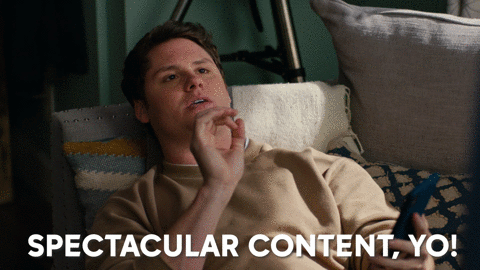 Discover New Industries
Social media contains endless channels for you to build your network by joining online groups, participating in virtual events, and sharing thoughts with other CPAs and accounting professionals. But if you haven't thought about the opportunities it holds for you to dip your toes in a new industry, now's the perfect time to start opening your mind to a world of possibilities.
We all know that the accounting field is like anything else—there's a variety of specialists (auditors, forensic accountants, public accountants, financial advisors, planners, etc.). Social media opens doors to connect with other professionals like yourself in addition to reaching new industries.
Being active on social media enables you to connect with professionals who practice law, own a small business, run a restaurant, work in healthcare, etc.—and they all need accounting help. Since social media is so easily accessible and free to use, you have all the range to explore new avenues for growth.
How Accountants CAN Make The Most Out of Social Media
Increase Revenue and Decrease Marketing Costs With Social Media
If you don't see social media as a way to bring in revenue, it's time to acknowledge the money you're leaving on the table! Social media allows you to easily follow up with potential clients the moment they express interest, engage with your audience, and nurture any ongoing relationships.
For example, someone responds to your tweet about changes to tax laws, so you reply to them and have a quick conversation in a single Twitter thread. Afterward, you can send them a direct message and express how much you enjoyed talking with them, then ask them about their business and accounting needs. That's lead generation!
You may even be able to cut out some of the middlemen and use social media as a way to bring in more revenue—especially during crazy times like these.
Add a Human Voice Behind Your Posts
No one likes when they have to reach out to customer service...only for customer service to be a completely monotone, automated system that's incapable of empathizing with human emotion. This sort of experience can only be made worse by forcing the customer to click a number on the keypad 4 times before they finally reach the "person" they need to talk to.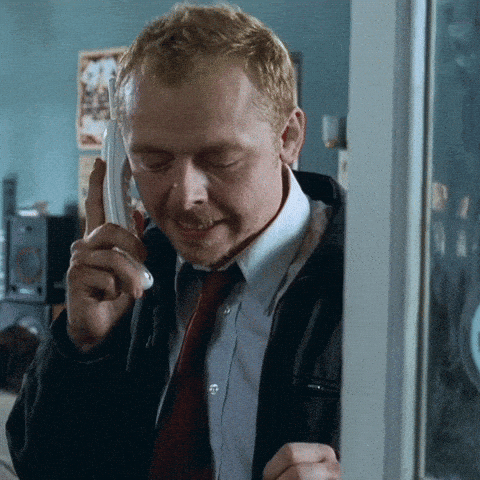 And yeah, we understand that Botkeeper is a company that loves automation, but when it comes to customer service, there should always be multiple ways you can reach out to a real human when things go wrong.
A great tool for connecting with your clientele is one of our personal favorites, Twitter. So many conversations happen over Twitter, and it's important that you know what's being said about your brand. Some CRMs (customer relationship management software) even have tools that allow you to track the sentiments of what people are saying about your brand. This means that if someone tweets something negative about you, it will show up in your reports. Equally, if you're doing something right, you'll see that in your report, too.
The best part about using social media to interact with your clients is that you can develop a real, human connection with them by not only sharing useful content but posting funny memes, celebrating their successes, and responding to any complaints that might come in.
Remember, you can always reply to someone and move the conversation to a private message, email, or phone.
Use Social Media as a Recruiting Tool
Company culture has become a huge recruiting tool for businesses across all industries. It's the best way to let people know that you value your employees and that you aren't all about work.
Social media is perfect for showing off what your accounting firm's culture is like. Do you have a casual work environment? Ice cream Wednesdays? Team outings? Killer benefits and perks? New talents are bound to search you on social media, and if you can show how amazing your firm is, they'll likely be excited to land a dream job with you.
How to Efficiently Manage Your Social Media Accounts
The very first excuse we always hear about posting on social media is, "I just don't have time!" We get it—these days especially, it's hard to find the time to think about what you're going to post and actually follow through. Luckily, people who love social media have created affordable tools to make this a lot easier.
Most CRMs, like HubSpot, Pardot, and Marketing Cloud come with their own social media posting and monitoring platform where you can schedule posts ahead of time. But if you want to take a different approach with a dedicated tool, HootSuite is a great way to schedule your social media posts and be able to see it all right on the dashboard. Alternative options for dedicated social media management tools are Buffer and SproutSocial.
Regardless of how you plan to post and monitor your social media activity, a social media content calendar can be a lifesaver when it comes to figuring out what to post and when. There are lots of free templates online you can use to create your calendar without rebuilding the wheel. It just takes time to lay things out, then you're ready to start posting!
Curate an Honest Presence
When social media first came around, it was merely a way to stay connected to those you care about and spread funny jokes around the internet. Now, it's become one of the biggest marketing tools with opportunities to grow your firm and its revenue.
Social media marketing can be enough for a full-time employee to manage, or it can be something that you use regularly but don't make the center of your growth strategy. Either way, it's important to curate a social media presence that speaks to your firm's (or your) honest identity. People are online literally all the time, and many are quick to dismiss a brand or an influencer who they feel is inauthentic or trying too hard.
Unfortunately, we don't have a secret sauce for how to walk that line, but we can reiterate again how important it is to create an authentic presence on your social media accounts!
If you want to see how we use social media to generate interest and nurture our online communities, click below to give Botkeeper a follow on LinkedIn. We're also active on Facebook, Twitter, and Instagram, so give us a shout—we love hearing from you!