Botkeeper Legal
Terms of Service and Privacy Policy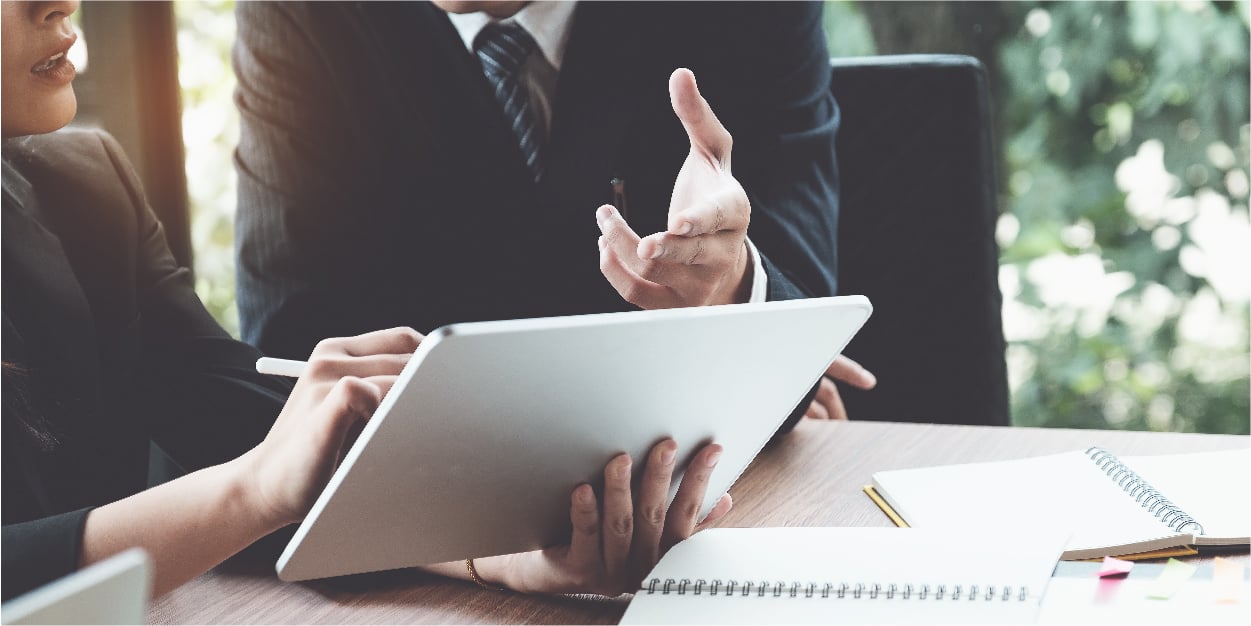 DIRECT CLIENT TERMS OF SERVICE
LAST UPDATED: October 8, 2020


NOTICE: PLEASE READ THESE TERMS CAREFULLY BEFORE USING THIS WEBSITE OR UTILIZING THE SERVICES. THIS AGREEMENT INCLUDES (1) A BINDING ARBITRATION CLAUSE THAT AFFECTS YOUR RIGHTS; AND (2) A REQUIREMENT FOR CUSTOMERS OUTSIDE OF THE UNITED STATES TO TRANSFER DATA INTO THE UNITED STATES. IF YOU DO NOT AGREE TO BE BOUND BY THESE TERMS, PLEASE DO NOT USE OR ACCESS THE WEBSITE OR THE SERVICES.

Botkeeper, Inc. ("Botkeeper") provides an automated bookkeeping and accounting solution through the use of machine learning and AI. The solution is comprised of the Botkeeper website, the Botkeeper financial hub, and web-based software services accessible through the financial hub (collectively, the "Services"). A detailed description of Botkeeper's various Services is available in the "Description of Products and Services" available at https://www.botkeeper.com/products-and-services

This agreement ("Agreement", "Terms of Service" or "Terms"), together with any applicable order form, master services agreement or other Service Document (as defined below), governs your access to and use of the Services as well as any Content (as defined below) or other products or services that Botkeeper offers or provides. By ordering, accessing or using the Services, you irrevocably agree to be bound by this Agreement, the applicable Service Documents, and all other policies, procedures, and rules that Botkeeper may publish in the future. If you do not agree to be bound by this Agreement or your Service Document, please do not use or access the Services.

Botkeeper reserves the right to change, modify, add, or remove any provision of these Terms. Any changes or modifications to these Terms will become effective immediately but will not apply retroactively. Botkeeper will post notice of any modifications to the Terms of Service on its website and will attempt to notify you that the Terms have been modified. However, it is your responsibility to check the Terms of Service periodically for changes, and your continued use of the Services following any such changes constitutes acceptance of those changes to this Agreement.
YOUR USE OF THE SERVICES
You are responsible for your use of the Services. By using the Services, you represent and warrant that you are authorized on behalf of your organization to form a binding contract with Botkeeper and that you meet all applicable eligibility requirements. If you do not, you must not access or use the Services.
SERVICES
The Services to which you subscribe shall be further described in an order form, master services agreement, statement of work, selected service package, partner agreement, invoice, or other written document provided to you by Botkeeper or one of Botkeeper's designated partners (each, a "Service Document"), which you will be required to execute or otherwise electronically consent to as a condition to using or accessing the Services. To the extent there is any conflict between the terms of a Service Document and this Agreement, the terms of the Service Document shall govern.
FEES & PAYMENT
As consideration for the Services, you agree to pay all fees and expenses as specified in your order form or other Service Document ("Fees"). Subject to the payment and invoicing terms set forth in your Service Document, beginning on the earlier of (i) the date on which your order form or other Service Document has been executed by you, or (ii) you otherwise begin accessing or using the Services (the "Effective Date"), all Fees shall be automatically withdrawn from your designated bank account via ACH on each applicable payment date (as specified in your order form or other Service Document). You shall receive an invoice for such Services no less than three (3) days prior to the date on which Fees are to be withdrawn; with the first such invoice being sent on or around the Effective Date, with Fees to be automatically withdrawn from your bank account 3 days after the Effective Date. You are responsible for the payment of all sales, use, withholding, VAT, and other similar taxes.

You agree to pay all Fees as provided for in your order form or other Service Document, provided that in the absence of a Service Document or in the event that your Service Document does not specify the payment terms, then payment for the Services shall be due within three (3) days after the receipt of each invoice and you expressly authorize such Fees to be withdrawn from your bank account via ACH on each due date.

In the event, you require any additional products or services, including technology add-ons or services related to projects outside the scope of services set forth in your Service Document (each, an "Additional Service", a detailed description of which is available in the "Description of Products and Services" available at www.botkeeper.com/products-and-services, then such Additional Services will be billed according to the rates provided in your order form or other Service Document. Except as otherwise set forth in any applicable Service Document, Botkeeper will not provide or bill you for any Additional Service without your affirmative consent. Fees for Additional Services will be payable via ACH withdrawal in accordance with the terms specified in your order form or other Service Document.

You will incur a monthly finance charge of 1.5% for any balance that is overdue by 30 days. If you dispute any portion of an invoice, you agree to pay the undisputed portion of the invoice when due and to submit a written dispute within 10 days of your receipt of the invoice. Your dispute must include written documentation to support the dispute. Your failure to submit a written dispute of charges within the time period specified herein shall be deemed to constitute acceptance of all Fees and other charges set forth in such invoice.

You hereby represent that you have the authority to bind the organization that owns the bank account from which Fees will be withdrawn and to authorize the payments and other transactions contemplated by this Agreement to such bank account. Except as otherwise set forth in your Service Document, by using or accessing the services or otherwise assenting to these Terms, you hereby authorize Botkeeper or Botkeeper's partner or designee to initiate ACH and credit card charges for Services and Additional Services. This bank account and credit card authorization will remain in effect until Botkeeper receives notice in writing of your cancellation of such authorization in such time as to afford Botkeeper and the bank a reasonable opportunity to act on such cancellation. Except as otherwise expressly set forth in this Agreement or in your Service Document, all payments are non-refundable and non-creditable. If any collection action is required to collect unpaid balances due, you shall reimburse Botkeeper for any collection costs incurred, including Botkeeper's attorneys' fees.
CONTENT & CLIENT INFORMATION
The Services include information, text, graphics, sounds, and other material or information provided by Botkeeper and its licensors (collectively, the "Content"). The Content may be protected by copyrights, patents, trademarks, trade secrets, or other intellectual property laws.
You agree to promptly provide Botkeeper with all information necessary for Botkeeper to provide the Services as well as any other information as may be requested by Botkeeper from time to time ("Client Information"). You are responsible for the Client Information that you upload to the Services and for the consequences and liability related to or connected with your Client Information as well as your use of any Content you access or obtain through the Services. You acknowledge that Botkeeper will rely on the accuracy and authenticity of your Client Information in performing the Services and Botkeeper is not obligated, nor does Botkeeper intend, to take any steps to independently review, verify, validate or otherwise confirm the accuracy or authenticity of your Client Information. You hereby agree to indemnify and hold Botkeeper harmless from and against any and all third-party claims, demands, suits or actions resulting from, arising out of or relating to Services in reliance upon your Client Information.
Botkeeper does not claim ownership rights to your Client Information. You shall retain all rights to, and ownership of, your Client Information, but by providing Client Information, you hereby grant Botkeeper a worldwide, non-exclusive, royalty-free, sublicensable, and transferable license to use, reproduce, distribute, modify, edit, adapt, publish, translate, incorporate, display, perform, and prepare derivative and collective works utilizing the Client Information for purposes of providing the Services to you. Additionally, you grant to Botkeeper a worldwide, non-exclusive, perpetual, irrevocable, royalty-free, sublicensable, and transferable license to use, reproduce, adapt, perform, compile, display, incorporate, modify, and create derivative and collective works utilizing Client Information in a de-identified format for the improvement of the Services and Botkeeper's other products and services (as may exist now or in the future) and for such other lawful purposes as Botkeeper sees fit. Botkeeper will not be liable for your Client's Information. You hereby represent and warrant that you have (i) the right to upload and transmit your Client Information, and (ii) all necessary rights and authority with respect to your Client Information to grant to Botkeeper the foregoing and to allow Botkeeper to perform use your Client Information as contemplated hereunder without violation of any law, rule or regulation or any rights of any third party.
ACCOUNT SECURITY
Botkeeper is dedicated to ensuring the accessibility, integrity, and security of your Client Information. Botkeeper endeavors to ensure the accessibility, integrity, and security of your Client Information with built-in access controls, monitoring, auditing, and tracking features.

To access the Services, you may be asked to provide certain registration or other security information. The information you provide must be accurate and complete.

Your account is personal to you and you may not share it or allow any other person to utilize your account. You may not use another person's account. The Services may allow you to store your login credentials in your web browser so that you are automatically logged in each time you access the Services. If someone else has access to your computer, mobile device, or web browser, the automatic login feature will allow that person to have access to your account. You will be responsible for all damages resulting from unauthorized access to the Services from your account. You must notify Botkeeper if your registration information changes or you learn of or have reason to suspect any unauthorized use of your account or any other breach of security.
PRIVACY
Botkeeper is dedicated to ensuring the accessibility, integrity, and security of your Client Information. Botkeeper endeavors to ensure the accessibility, integrity, and security of your Client Information with built-in access controls, monitoring, auditing, and tracking features. Botkeeper collects, stores, and uses your Client Information and data collected from you in accordance with the Botkeeper Privacy Policy, located at https://www.botkeeper.com/privacy-policy/. The terms and conditions of the Privacy Policy are incorporated by reference into these Terms.
ACCESS TO THE SERVICES
Subject to your agreement to ongoing compliance with this Agreement and all applicable Service Documents, Botkeeper grants to you a limited, non-exclusive, non-assignable, non-transferable license to access and use the Services. Botkeeper reserves all rights not otherwise expressly granted by this Agreement. Unless otherwise agreed to in an applicable Service Document, you may not: (i) rent, lease or sell the Services to a third party, (ii) provide, transmit, disclose, divulge, or make available to, or permit use of the Services by, any third party, (iii) copy or reverse engineer the Services, (iv) create derivative works of the Services, (v) change or alter any Content or notices, (vi) use a bot or other automatic process to harvest information or Content on the Services, (vii) introduce, trasmit, upload or post to the Services any data that contains any viruses, malicious code, trojan horses or other computer programming that interferes with or is intended to interfere with or disrupt the integrity or performance of the Services (viii) use the Services to violate any law or any third party's intellectual property rights, (ix) send advertisements or spam using or through the Services, (x) use any information in the Services to create a competing service, or (xi) permit or assist any third party with any of the foregoing restrictions.
Botkeeper may discontinue or alter any aspect of the Services, restrict the time the Services are available, install bug fixes, updates, patches, and other upgrades to the Services, or restrict the permitted use of the Services at Botkeeper's sole discretion, without prior notice to you and without incurring any liability to you. In the event you are dissatisfied with any modification Botkeeper makes to the Services, your only remedy is to discontinue using the Services.
BOTKEEPER RIGHTS AND OWNERSHIP
Access to the Services is subscription-based and not sold. You will not, by virtue of this Agreement or otherwise, acquire any rights whatsoever in the Services and you hereby expressly disclaim any other rights therein. Botkeeper will have and retain all rights, titles, and interests in and to the Services and all intellectual property comprising the Services, as well as any modifications or enhancements made thereto, with the sole exception of any Client Information provided by you.
The Services are Botkeeper's copyrighted property and the Services may not be reproduced, recreated, modified, accessed, or used in any manner contrary to what is allowed by this Agreement or disseminated or distributed to any other person. Botkeerer's images, trademarks, service marks, logos, icons, and other Content on the Services are Botkeeper's property and may not be used without Botkeeper's prior written consent. Trademarks owned by third parties are the property of those respective third parties. Any feedback or suggestions you give to Botkeeper about the Services is voluntary and Botkeeper may use such feedback or suggestions in Botkeeper's sole discretion without obligation or remuneration to you.
USAGE AND LIMITATIONS
Botkeeper does not guarantee that the Services will be compatible or operate with your Internet provider's service plan, your mobile carrier's service plan, any particular computer, mobile device, or web browser, or any other piece of hardware, software, equipment, or device you use to access the Services. You are responsible for providing, maintaining, and ensuring the compatibility of all hardware, software, and other system requirements necessary for your access to and use of the Services. You are responsible for all third-party charges and fees, including to your Internet service provider and mobile carrier, in connection with your access and use of the Services and for complying with any contracts, terms of service agreements, and restrictions associated with such third-party services.
Botkeeper may post links to third-party websites on the Services. If Botkeeper does post a link to a third-party website, please be aware that Botkeeper is not responsible or liable for any Content, advertising, products, or other materials on or available from third-party websites or for any privacy or other practices of the third parties operating those websites.
DISCLAIMERS
TO THE FULLEST EXTENT ALLOWED UNDER APPLICABLE LAW, BOTKEEPER EXPRESSLY DISCLAIMS ALL WARRANTIES, EXPRESS, IMPLIED, OR OTHERWISE, INCLUDING WITHOUT LIMITATION, WARRANTIES OF MERCHANTABILITY, TITLE, NON-INFRINGEMENT, SUITABILITY, INTEGRATION, CURRENTNESS, ACCURACY, AND FITNESS FOR A PARTICULAR PURPOSE. BOTKEEPER DOES NOT WARRANT THAT THE SERVICES WILL BE MALWARE OR VIRUS-FREE. BOTKEEPER SPECIFICALLY DISCLAIMS ANY REPRESENTATIONS THAT THE SERVICES WILL MEET YOUR REQUIREMENTS, THAT ACCESS TO OR OPERATION OR USE OF THE SERVICES WILL BE UNINTERRUPTED OR ERROR-FREE, THAT DEFECTS IN THE SERVICES, IF ANY, WILL BE CORRECTED, OR THAT RESULTS WILL BE TIMELY, ACCURATE, ADEQUATE OR COMPLETE. THE SERVICES ARE PROVIDED "AS IS" AND "AS AVAILABLE" AND BOTKEEPER DOES NOT GUARANTEE THE SERVICE'S AVAILABILITY OR UPTIME. BOTKEEPER DOES NOT WARRANT OR REPRESENT THAT USE OF THE SERVICES WILL RESULT IN COMPLIANCE WITH ANY APPLICABLE LAWS OR REGULATIONS, AND YOU UNDERSTAND THAT YOU ARE SOLELY RESPONSIBLE FOR ENSURING COMPLIANCE WITH ANY AND ALL APPLICABLE LAWS AND REGULATIONS.
LIMITATION OF DAMAGES
TO THE FULLEST EXTENT PERMITTED BY LAW, UNDER NO CIRCUMSTANCE WILL BOTKEEPER BE RESPONSIBLE FOR LOST PROFITS, REVENUES, FINANCIAL LOSSES, OR INDIRECT, SPECIAL, CONSEQUENTIAL, EXEMPLARY, OR PUNITIVE DAMAGES. TO THE FULLEST EXTENT PERMITTED BY LAW, AND EXCEPT AS OTHERWISE QUALIFIED BY A SERVICE DOCUMENT, BOTKEEPER'S TOTAL LIABILITY FOR ANY CLAIMS UNDER THIS AGREEMENT, INCLUDING FOR ANY IMPLIED WARRANTIES, IS LIMITED TO THE LESSER OF THE AMOUNT YOU PAID TO BOTKEEPER DURING THE 6 MONTHS PRIOR TO THE EVENT GIVING RISE TO THE CLAIM OR $300.00. THE LIMITATIONS OF THIS SECTION WILL APPLY TO ANY THEORY OF LIABILITY, WHETHER BASED ON WARRANTY, CONTRACT, STATUTE, TORT (INCLUDING NEGLIGENCE) OR OTHERWISE, AND WHETHER OR NOT BOTKEEPER HAS BEEN INFORMED OF THE POSSIBILITY OF ANY SUCH DAMAGE AND EVEN IF A REMEDY SET FORTH HEREIN IS FOUND TO HAVE FAILED OF ITS ESSENTIAL PURPOSE.
INDEMNIFICATION
You agree to defend, indemnify, and hold harmless Botkeeper and its subsidiaries, affiliates, subcontractors, officers, directors, agents, and employees from and against any loss, damage, expense or liability arising out of any of your or your agent's acts or omissions or from your or your agent's breach or default of this Agreement or any Service Document.
TERM AND TERMINATION OF AGREEMENT
This Agreement is effective until all valid order forms or other Service Documents have expired or otherwise been terminated pursuant to the terms set forth in such order forms or Service Documents (the "Term"), provided, however, that notwithstanding anything to the contrary set forth in any applicable Service Document (or in the absence of a valid Service Document), the following terms shall apply:
Botkeeper may terminate this Agreement and any Service Document at any time and for any reason without prior notice to you, and accordingly, Botkeeper may deny or suspend your access to the Services, including for your non-payment of Fees, and in such circumstance, Botkeeper will have no liability to you for failure to provide the Services.

Termination of this Agreement will not affect any right or relief to which Botkeeper is entitled at law or in equity. Upon termination, client is responsible for payment in full for the remainder of the then-current term and any prior balance due. Upon termination of this Agreement, you must terminate all use of the Services and any Content that has been provided to you. The terms and conditions in this Agreement that by their nature and context are intended to survive any termination of this Agreement will survive such termination and will be fully enforceable thereafter.
CONFIDENTIAL INFORMATION
"Confidential Information" means any and all tangible or intangible information furnished by a party or their representatives, whether oral, written, or recorded/electronic, and regardless of the manner in which it is furnished relating to parties, their subcontractors or their affiliates.
Both parties acknowledge that all Confidential Information is material and confidential and greatly affects the goodwill and the effective and successful conduct the party's respective businesses and operations and that maintaining the confidentiality of the Confidential Information is reasonably necessary to protect the legitimate business interests of the parties. Accordingly, as a material inducement to the parties to enter into this Agreement, both the parties hereby agree to maintain and receive all such Confidential Information in strict confidence and that neither the parties nor any of its representatives or subcontractors shall, at any time, directly or indirectly, divulge, reveal or communicate any Confidential Information to any third party whatsoever, or use, pursue or exploit any Confidential Information for its own benefit or for the benefit of others. Both parties agree that neither it nor any of its representatives or subcontractors will infringe on the other party's respective intellectual property or other rights in said Confidential Information, and acknowledges that nothing herein shall be construed as granting a license or right to use said Confidential Information except for the specific purposes set forth herein.
MULTIPLE ENTITIES
If you request Botkeeper to provide Services to another legal entity that you own, is under common ownership, or is otherwise associated with you (an "Affiliated Entity"), you affirm and agree that you agree to this Agreement both on your own behalf and as an authorized agent for the Affiliated Entity. You hereby agree to indemnity and hold harmless Botkeeper against any claims made by the Affiliated Entity.
USE OF SUBCONTRACTORS; ASSIGNMENTS; LOCATIONS
You expressly acknowledge and agree that Botkeeper reserves the right to provide the services from locations, and/or through the use of subcontractors, worldwide, including from Botkeeper's office in the Philippines. You further acknowledge and agree that Botkeeper may assign its rights and obligations hereunder without your consent. You may only assign your rights and obligations hereunder as part of a merger or sale of substantially all of your assets, and in such case, you must provide prompt written notice to Botkeeper.
NON-SOLICITATION
Except as otherwise provided in your Service Document, during the Term and for 1 year thereafter (the "Restricted Period"), you will not, without Botkeeper's prior written consent, either directly or indirectly, on your behalf or in the service or on behalf of others, hire any employee or contractor who was engaged by Botkeeper at any time during the 1 year period prior to termination or expiration of the Term ("Restricted Personnel"). You acknowledge that your hiring or engagement of any Restricted Personnel is likely to cause irreparable damage to Botkeeper that would be difficult or impossible to ascertain or prove. Accordingly, you agree that any breach of this section shall obligate you to pay Botkeeper on demand, as liquidated damages, an amount equal to Restricted Personnel's annual salary or fees paid by Botkeeper at the termination of Restricted Personnel's engagement with Botkeeper. You agree that this section does not provide for unreasonably large liquidated damages.
Notwithstanding the foregoing, nothing herein will preclude you from hiring anyone who responds to a bona fide general advertisement for employment.
COMPLIANCE WITH NON-US LAW
Botkeeper does not make any representation that the Services or any material or information provided through the Services is appropriate to or available in locations outside of the United States.
You may not use the Services in violation of United States export laws, regulations, or restrictions. If you access the Services from outside of the United States, you are responsible for compliance with all applicable laws.
PLEASE BE AWARE THAT ANY CLIENT INFORMATION THAT YOU PROVIDE TO BOTKEEPER WILL BE TRANSFERRED TO THE UNITED STATES AND THE PHILIPPINES. YOU AGREE THAT IN ORDER FOR BOTKEEPER TO PROVIDE THE SERVICES TO YOU, YOUR CLIENT INFORMATION MUST BE TRANSFERRED TO, AND PROCESSED IN, THE UNITED STATES AND THE PHILIPPINES, AND YOU EXPRESSLY AGREE TO SUCH TRANSFER OF YOUR CLIENT INFORMATION TO THE UNITED STATES AND THE PHILIPPINES. YOU ACKNOWLEDGE AND AGREE THAT YOU ARE SOLELY RESPONSIBLE FOR COMPLIANCE WITH THE LAWS, RULES, AND REGULATIONS, REGARDLESS OF JURISDICTION, THAT APPLY TO YOUR CLIENT INFORMATION AND YOU WILL INDEMNIFY AND HOLD BOTKEEPER HARMLESS FROM AND AGAINST ANY AND ALL THIRD PARTY CLAIMS, DEMANDS, SUITS, OR ACTIONS RESULTING FROM, ARISING OUT OF, OR RELATING TO YOUR TRANSFER OF CLIENT INFORMATION TO BOTKEEPER. YOU ACKNOWLEDGE THAT THE UNITED STATES AND THE PHILIPPINES MAY NOT PROVIDE THE SAME LEVEL OF PRIVACY PROTECTION TO YOUR CLIENT INFORMATION AS THE LAWS OF YOUR COUNTRY.
GOVERNING LAW AND DISPUTE RESOLUTION
This Agreement shall be governed by the laws of the Commonwealth of Massachusetts, without application of conflicts of laws principles.
PLEASE READ THIS CAREFULLY AS IT AFFECTS YOUR RIGHTS. Any dispute, claim or controversy arising out of or relating to this Agreement or the breach, termination, enforcement, interpretation or validity thereof, including the determination of the scope or applicability of this agreement to arbitrate, will be determined by arbitration in Boston, MA before one arbitrator. The arbitration shall be administered by JAMS in accordance with its streamlined rules and procedure. Judgment on the award may be entered in any court having jurisdiction.
In any action or proceeding to enforce this Agreement, Botkeeper shall be entitled to recover from you its costs and expenses (including reasonable attorneys' fees) incurred in connection with such action or proceeding and enforcing any judgment or order obtained.
Notwithstanding the above, the parties agree that each party may seek injunctive relief without prejudice and in addition to all other remedies provided by this Agreement or available at law.
PUBLICITY
During the Term, you hereby give Botkeeper a license to use your (or your company's) name and logo on its website and other marketing materials to identify that Botkeeper is a service provider to you.
MISCELLANEOUS TERMS
Botkeeper is and shall remain an independent contractor with respect to all performance rendered pursuant to this Agreement. The provisions hereof are not intended to create any partnership, joint venture, agency, or employment relationship between the parties or between a party and the employees, agents, or independent contractors of the other party. Except for payment obligations, neither party will be held responsible for any delay or failure in performance under this Agreement to the extent that such delay or failure is caused by fire, flood, explosion, war, terrorism, strike, embargo, government regulation, civil or military authority, act of God, or other similar causes beyond its control.
This Agreement controls the relationship between Botkeeper and you. This Agreement does not create any third-party beneficiary rights. Botkeeper's failure to enforce the provisions of this Agreement do not constitute a waiver of Botkeeper's right to enforce them. If any term or provision of this Agreement is held to be invalid or unenforceable, the remaining terms and provisions of this Agreement will remain in full force and effect, and the invalid or unenforceable term or provision will not be considered to be part of this Agreement. In the event of a conflict between this Agreement and any additional policies, procedures, disclaimers, guidelines, rules, terms, or conditions of specific application, the additional policies, procedures, disclaimers, guidelines, rules, terms, or conditions of specific application will control.
PRIVACY POLICY
Protecting your personal information is our priority. This Privacy Policy applies to https://www.Botkeeper.com/, portal.Botkeeper.com, and the services and platform accessible through those websites (collectively, "Botkeeper") and governs how we collect and use your personal information.
This is an important document. We recommend that you read it carefully.
INTERNATIONAL CONSIDERATIONS
We offer Botkeeper to clients who are primarily in the United States. Botkeeper is hosted in the United States and is governed by United States law. Please be aware that your personal information may be transferred to, stored, and processed in the Philippines, where Botkeeper maintains an office, and in the United States where our servers are located and our central database is operated. The data protection and other laws of the United States and other countries might not be as comprehensive as those in your country.
By using Botkeeper, you understand that, and consent to, your personal information being transferred to our facilities and to the facilities of those third parties with whom we share it as described in this Privacy Policy.
PERSONAL INFORMATION DEFINED
Personal information means any information that identifies you that can be reasonably used to infer this information.
COLLECTION OF YOUR PERSONAL INFORMATION
When you access or use Botkeeper, we may collect personal information from you, such as your:
First and Last Name

Mailing Address

E-mail Address

Phone Number

Employer

Job Title
If you purchase our products or services, we collect billing and credit card information. This information is used to complete the purchase transaction.
We do not collect any personal information about you unless you voluntarily provide it to us. You may be required to provide certain personal information to us when you elect to use Botkeeper. These may include: (a) registering for an account on Botkeeper; (b) entering a sweepstake or contest sponsored by us or one of our partners; (c) signing up for special offers from selected third parties; (d) sending us an email message; or (e) submitting your credit card or other payment information when ordering and purchasing products and services on Botkeeper.
USE OF YOUR PERSONAL INFORMATION
When you give us your personal information, we may use it:

for the specific purpose for which it was collected;

to deliver Botkeeper to you;

to personalize your experience on Botkeeper;

to provide customer service to you and/or to address your technical support questions;

to alert you of new products or services, features, or enhancements;

to provide important information about Botkeeper, such as changes to Botkeeper or updates to our policies;

to improve Botkeeper;

as permitted by law; and

for any other purpose with your consent.
You have the right at any time to prevent us from contacting you for marketing purposes. You can opt-out of promotional communications by following the unsubscribe instructions provided in each promotional email that we send to you. We may continue to send you administrative emails including, for example, periodic updates to this Privacy Policy, even if you indicate that you no longer wish to receive promotional email from us.

We will retain your personal information only for as long as reasonably necessary for the purposes set forth above. We may retain your personal information for legitimate business purposes, if it may be necessary to prevent fraud or future abuse if required by law, or as retained in our data backup systems or cached or archived pages. All of your personal information that we keep will continue to be subject to the terms of this Privacy Policy to which you have agreed
WHEN WE DISCLOSE YOUR PERSONAL INFORMATION
We do not sell, rent, or lease your personal information to third parties without your consent. We may disclose your personal information for certain purposes and to third parties as described below:
With Your Consent. We may share your personal information when we have your consent. You can revoke your consent at any time by providing notice to us at human@botkeeper.com.
Service Providers. We may employ other companies and people to perform tasks on our behalf and we may need to share your personal information with them to provide services to you. Unless we tell you differently, they do not have any right to use your personal information beyond what is necessary to assist us.
To Protect Botkeeper. We may disclose your personal information, without notice, if required to do so by law or in the good faith belief that such action is necessary to: (a) conform to the edicts of the law or comply with legal process served on us; (b) protect and defend our rights or property; and/or (c) act under exigent circumstances to protect the personal safety of our users or the public.
Business Transfers. In the event we undergo a business transaction such as a merger, acquisition by another company, or sale of all or a portion of our assets, your personal information may be among the assets transferred. Any acquirer of our assets may continue to process your personal information as set forth in this Privacy Policy.
External Business Partners. Botkeeper may, from time to time, contact you on behalf of external business partners about a particular offering that may be of interest to you. In those cases, your unique personally identifiable information (e-mail, name, address, telephone number) is not transferred to the third party.
MANAGING YOUR PERSONAL INFORMATION
Correcting, Updating, Accessing, or Removing Personal Information. You can correct, update, or remove your personal information if it changes or if you no longer want to receive information from us beyond information related to our services. This can be done by managing your personal information through your Botkeeper account or by emailing a request to us at human@botkeeper.com. You may also request access to your personal information that we collect by sending a request to us at human@botkeeper.com.
Deleting Your Account. You may request deletion of your account by sending an e-mail to human@botkeeper.com. Please note that some information may remain in our private records after deletion of your account. We may use any aggregated data derived from or incorporating your personal information after you delete your account, but not in a manner that would identify you personally.
Your California Privacy Rights. California Civil Code Section 1798.83 permits users that are California residents to request certain information regarding our disclosures of personal information to third parties for such third parties' direct marketing purposes. If you are a California resident and would like to make such a request, please contact us at human@botkeeper.com.
TRACKING USER BEHAVIOR
Botkeeper may keep track of the websites and pages our users visit within Botkeeper in order to determine what Botkeeper services are the most popular. This data is used to deliver customized content and advertising within Botkeeper to you.
AUTOMATICALLY COLLECTED INFORMATION
Information about your computer hardware and software may be automatically collected by Botkeeper. This information can include: your IP address, browser type, domain names, access times and referring website addresses. This information is used for the operation of the service, to maintain the quality of the service, and to provide general statistics regarding use of Botkeeper.
USE OF COOKIES
Botkeeper may use "cookies" to help you personalize your online experience. A cookie is a text file that is placed on your computer by a web page server. Cookies cannot be used to run programs or deliver viruses to your computer. Cookies are uniquely assigned to you and can only be read by a web server in the domain that issued the cookie to you.

One of the primary purposes of cookies is to provide a convenience feature to save you time. For example, a cookie helps Botkeeper recall your specific information on subsequent visits. This simplifies the process of recording your personal information, such as billing addresses, shipping addresses, and so on. When you return to the same Botkeeper website, the information you previously provided can be retrieved, so you can easily use the Botkeeper features that you customized.

You have the ability to accept or decline cookies. Most Web browsers automatically accept cookies, but you can usually modify your browser setting to decline cookies if you prefer. If you choose to decline cookies, you may not be able to fully experience the interactive features of the Botkeeper services or websites you visit.
DO NOT TRACK SIGNALS
Some web browsers may transmit "do not track" signals to websites with which the web browser communicates. Botkeeper does not currently recognize or respond to "do not track" signals. However, Botkeeper may in the future elect to recognize or respond to "do not track" signals.
LINKS
Botkeeper contains links to other sites. Please be aware that we are not responsible for the content or privacy practices of other websites. We encourage you to be aware when you leave Botkeeper and to read the privacy statements of any other website that collects your personal information.
SECURITY OF YOUR PERSONAL INFORMATION
We secure your personal information from unauthorized access, use, or disclosure. We use the following methods for this purpose:
SSL Protocol

Incapsula

Two Factor Authentication

Database Encryption
When personal information (such as a credit card number) is transmitted to other websites, it is protected through the use of encryption, such as the Secure Sockets Layer (SSL) protocol.
We strive to take appropriate security measures to protect against unauthorized access to or alteration of your personal information. Unfortunately, no data transmission over the Internet or any wireless network can be guaranteed to be 100% secure. As a result, while we strive to protect your personal information, you acknowledge that: (a) there are security and privacy limitations inherent to the Internet which are beyond our control; and (b) security, integrity, and privacy of any and all information and data exchanged between you and us through Botkeeper cannot be guaranteed.
CHILDREN UNDER THIRTEEN
We do not knowingly collect personal information from children under the age of thirteen. If you are under the age of thirteen, you must ask your parent or guardian for permission to use this website.
CHANGES TO THIS STATEMENT
We reserve the right to change this Privacy Policy from time to time. We will notify you about significant changes in the way we treat personal information by sending a notice to the primary email address specified in your account, by placing a prominent notice on our site, and/or by updating any privacy information on this page. Changes will become effective immediately but will not apply retroactively.
CONTACT INFORMATION
We welcome your questions or comments regarding this Privacy Policy. If you believe that we have not adhered to this Privacy Policy, please contact us at:
Botkeeper
200 Central Ave.,
St. Petersburg, FL 33701
Email Address:
support@Botkeeper.com
Telephone number:
800-823-8064
Effective as of October 2020