What financial institutions are supported in Smart Connect?
Our data provider, Finicity, supports over 16,000 institutions.
To confirm whether your institution is supported, go to https://docs.finicity.com/institutions/ and search for your institution's name in the search bar.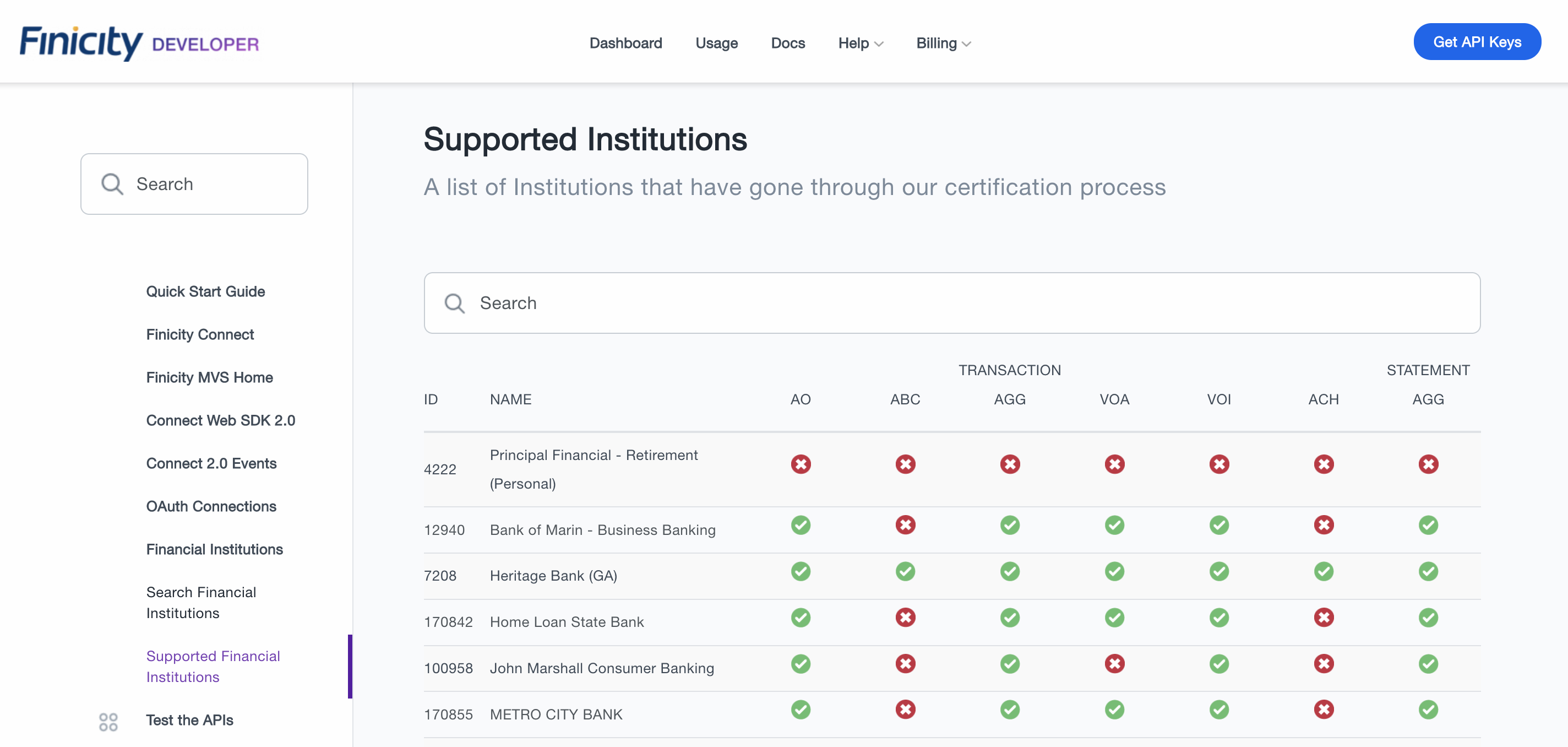 Note: if you see a green checkmark under Transaction AGG it means it can be connected and we can use AutoPush. If you see a green checkmark under Statement AGG it means we can also download statements.