- Case Study -
Janover
With a rich, 85-year history, Janover has thrived for decades by focusing on the client and whatever their needs are. When they learned about Botkeeper, they saw a way to enhance their productivity.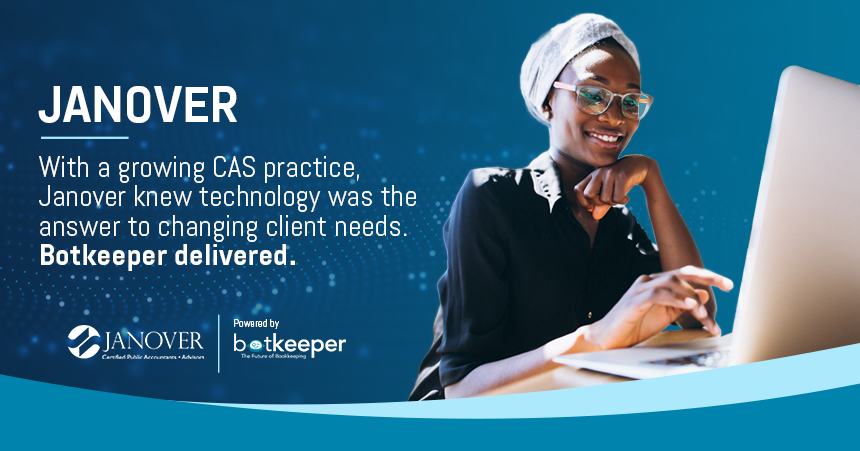 Janover is a full-service accounting firm with services ranging from assurance and accounting, to taxation, advisory and consulting. With a strong and growing Outsourced Accounting practice, their passion and goal is providing tailored solutions for their clients. Included in that is a recognition of the benefits of technology, and how it can provide time- and cost-savings both for their clients and their company.
Facing the same labor and rising cost issues we all face, Janover strived for a way to be able to continue efficiently serving their monthly clients without pricing themselves out of the work. That's where Botkeeper entered the picture. Janover signed up in December of 2021, and quickly saw the savings across both the Botkeeper Operating System (BOS) and Rapid Write-Up. With an average time savings of 81 hours annually during the busiest time of the year using Rapid Write-Up, and a 43% cost savings using BOS, Janover is now able to refocus attention on higher-value activities and increasingly removes themselves from much of the time-intensive grunt work that offers low ROI.
With a growing CAS practice, Janover knew technology was the answer to changing client needs. Botkeeper delivered.
When Partner Chris Gagliardi joined Janover more than 15 years ago, it was a long-established and well-respected firm with around 75 employees. Today, Janover has exploded to more than 200 employees who serve a range of clients including real estate, construction, professional services, and a large book of business focused on supermarkets in addition to many more.
Though the firm has always offered Outsourced Accounting services, Janover has seen the increase in demand for these services, and understands how services like AR, AP, and after-the-fact write up eat into that valuable advisory time. That got Chris' attention, too.
"With the rise in need for Outsourced Accounting services, I recognized it as a great opportunity to move over from assurance and help take it to the next level — I realized working with clients is what I enjoy most"
Managing that Outsourced Accounting department is Beth Haslam, who moved over from handling tax and financial statements around 2019.
"Based on the increased volume and complexity of the accounts we've been landing in addition to the raw growth we've seen, we have a major focus on making things more efficient."
Supporting Chris and Beth's efforts is Lyle Birnhak who, as an IT professional and CPA, understands the crossroads of accounting and technology is where the efficiency journey begins for firms.
"I'm new to the firm, and I came here to join the Outsourced Accounting team. It allows me to merge my love for accounting and technology. Using automation and technology, I work to make their lives more efficient."
Like so many businesses, in the past three years Janover has faced rising costs that forced them to raise their rates. It became quickly apparent that clients who needed monthly accounting services couldn't be served efficiently without a change — Janover wanted to keep their business, but handling it without technology seemed complicated at best.
Drowning in paper statements and struggling to get data into the GLs without costing clients a fortune, Janover found themselves learning more about the Botkeeper solution they'd seen at so many conventions. That was in Las Vegas, and bucking the concept that what happens in Vegas stays in Vegas, Janover signed with Botkeeper in December of 2021, and it's been growing ever since.
0

%

cost savings across just one group of 8-10 clients (including Botkeeper's fee)
$
0
in annual savings across multiple client groups
How Botkeeper and Janover are growing together
All firms face the old capacity problem, but Janover is determined to do something about it. Focusing first on saving the time they can on current clients reflects Janover's deep commitment to customer service. Once that's settled, they can focus more deliberately on growth.
In the meantime, Janover contracted in October of 2022 to bring an additional 10 entities onto the Botkeeper platform. That's before they even had a year on the platform.
"We were quick to understand that it works well — it's been easy to see," Chris explained, "we'll be bringing on even more as we can migrate clients to QBO from QBD. I have to say, the communication has been great."
Beth agrees.
"The weekly meetings with Olivia (Janover's Account Manager from Botkeeper) are extremely helpful. Having a dedicated person from Botkeeper helps keep us from getting distracted. It keeps us focused. We have a constant reminder to stay on course and increase our participation."
Janover never considered any vendor for their needs other than Botkeeper, and that's something that seems to make Lyle happy, too.
"Some of the other software vendors we have keep switching us from rep to rep. It ends up being a weird onboarding process, because each rep has to catch up on what the last one already knew about us. Having one, dedicated person like Olivia week after week is just great."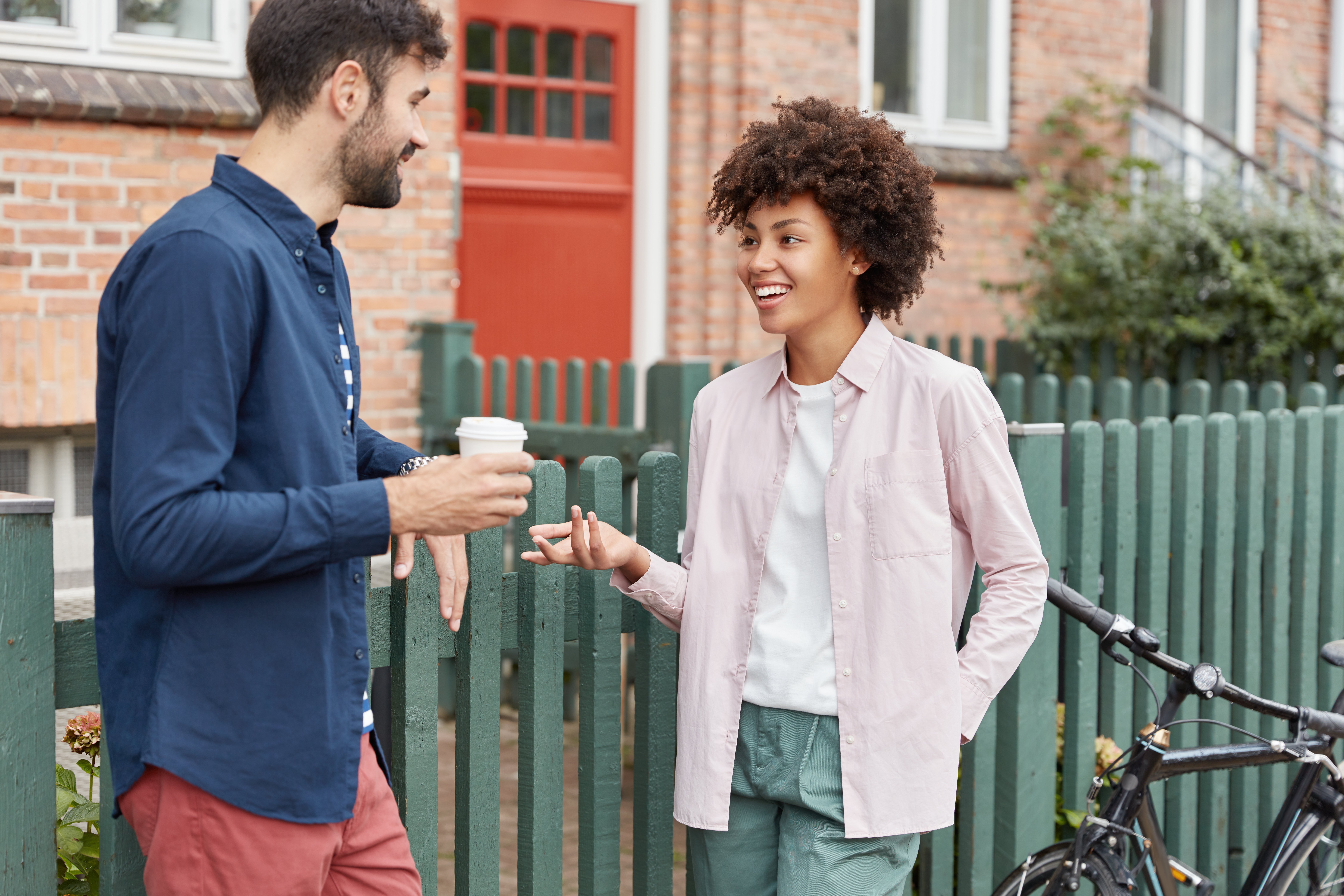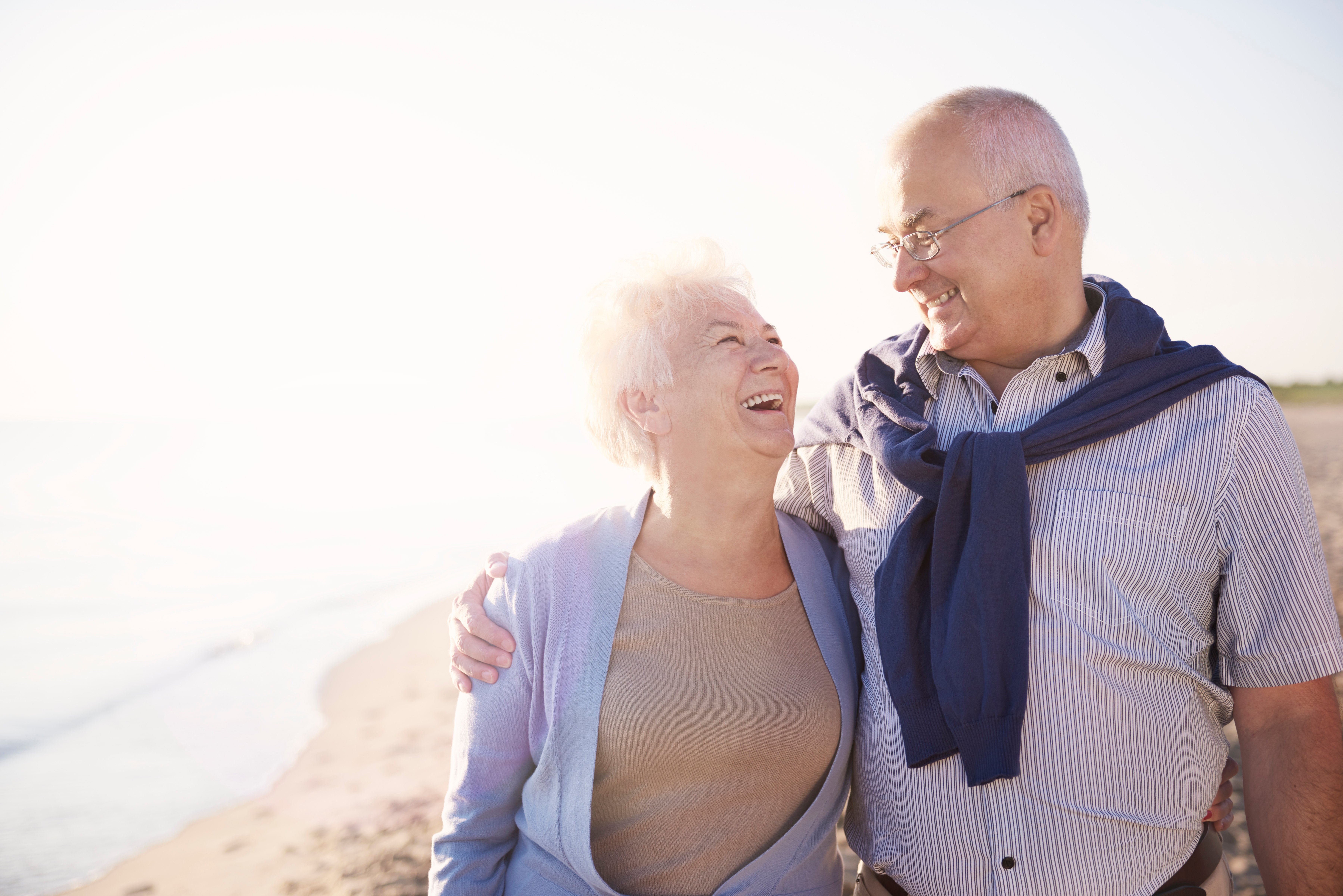 Janover finds a lot to love with Botkeeper and Rapid Write-Up
Aside from the time and cost savings Janover is enjoying, they're loving many of the great features in the BOS platform, such as Transaction Manager, which quickly allows them to surface transactions that need attention, and takes the bulk of the work off their plates for categorization.
Janover finds the Botkeeper solution is working especially well with clients who have many recurring transactions that can be handled the same way with each incident, keeping their employees from needing to do the same things over and over.
And with 18 clients now on Rapid Write-Up, Janover is saving around 80 additional hours annually, and also eliminating some mind-numbing grunt work.
"Scoping clients for Annual Rapid Write-Up is easy, and we just started clients on it this year," Lyle offered.
As a QBO firm, Janover also appreciates the easy integration BOS offers, and it's helped drive them to move more clients off QBD and on to QBO. Even more efficiency. Chris has praise for the mounting savings BOS brings.
"We're not only saving dollars. We're saving so many hours. That means we don't need to hire more people as the work increases. The savings go astronomically higher."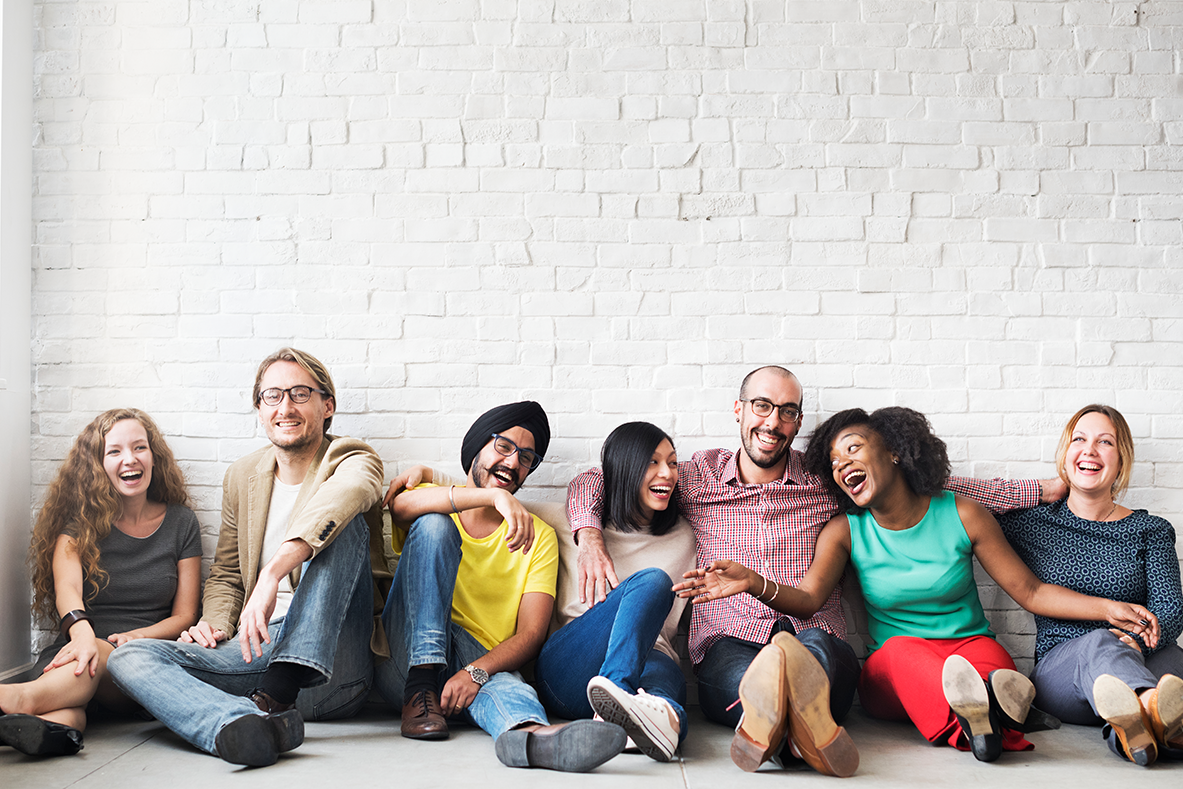 The future is bright for Janover, and Botkeeper is part of it
As they streamline their firm practices and increase their efficiency, Janover is mulling further expansion on BOS, including adding the advanced services to take advantage of accounts receivable and accounts payable automation for even more time savings.
As to how many clients they aim to bring onto the platform, Chris sees the sky as the limit.
"I wouldn't say we have a number in mind, we want to add as many as fit the platform — I'd leave it open-ended.
As to the clients themselves, Janover looks to continue tailoring their solutions for individual clients, but bringing even more value into the picture through Outsourced Accounting services. As clients continue pouring in, they want to set themselves apart from the competition with a better, more holistic experience.
Ready to learn how to reduce your bookkeeping spend by 50% or more?
What are you waiting for?
Let's do this!