HOW IT WORKS
Botkeeper provides Accounting Firms with high-quality bookkeeping using human-assisted AI, advanced automation, and skilled accountants to manage the books- plus, powerful software to generate and analyze the financials. No more worrying about recruiting, interviewing, vacations, sick time, payroll taxes, poor quality, or fraud risks. It's everything a CPA firm or business owner needs to do the bookkeeping—without actually having to DO the bookkeeping.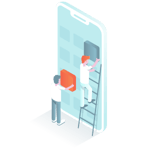 DEPLOYMENT & INTEGRATION
Our Implementation team focuses on deployment & adoption for our Partners, and clients. We get to know your business or firm, move any existing bookkeeping processes over to Botkeeper, fine-tune procedures, and finish any agreed-upon cleanup. Botkeeper works with the software and systems you already know and trust, letting us easily pull your data into the Botkeeper Platform.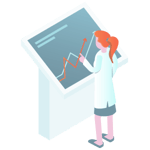 ONGOING AUTOMATED BOOKKEEPING
Each month, Botkeeper automates the ongoing bookkeeping work for you and/or your clients. Our Skilled Accountants will oversee or make any needed adjustments to the books to ensure that everything is clean and accurate. You're able to communicate with us (or your clients), set up interactive dashboards, and monitor your financials right from the Botkeeper Platform.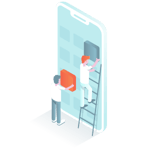 DEPLOYMENT & INTEGRATION
Once the books are ready to close, you'll get a message letting you know that the books are ready for review. Easily run near real-time reports with current and pertinent financial information whenever you needed. As an Accounting Professional, you can use the data to work with your clients on advisory services, or tax work. As a business owner, you can make business decisions knowing your books are accurate and up to date!
WHAT'S AVAILABLE WITH BOTKEEPER?
THE BOTKEEPER OPERATING SYSTEM
With Botkeeper you and your clients get a consolidated tech stack. Easily connect bank and credit card accounts with 256-bit encryption — that's bank-grade security. Enjoy a centralized tool consisting of dashboards, project management, task management, workflows, document storage, communication, and — of course — accurate numbers thanks to our automated bookkeeping. Botkeeper will pull the data from both financial AND non-financial sources, delivering a dashboard full of reports and analytics you can use to make actionable business decisions.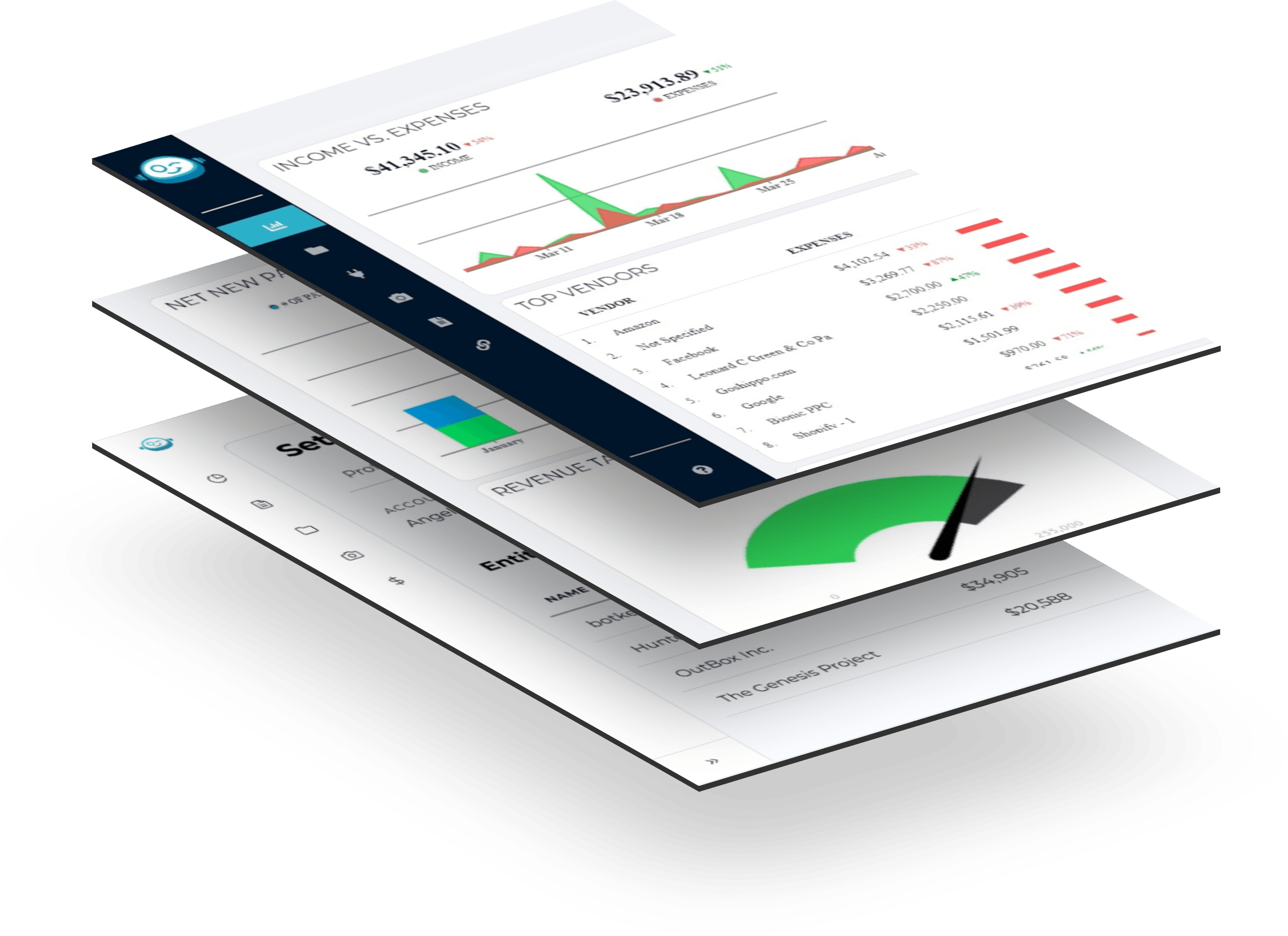 Bookkeeping that Scales
Offering a variety of bookkeeping functions, working with Botkeeper means you get all of the perks of having an experienced bookkeeper — but at a far lower cost. You also get to avoid the headaches of finding, training, and overseeing another employee. Botkeeper takes care of the bookkeeping from beginning to end and provides better, faster, more accurate financials so you can have real-time insight into your firm or business. Our solution will ensure that you're no longer bogged down by manual data entry or labor-intensive bookkeeping work.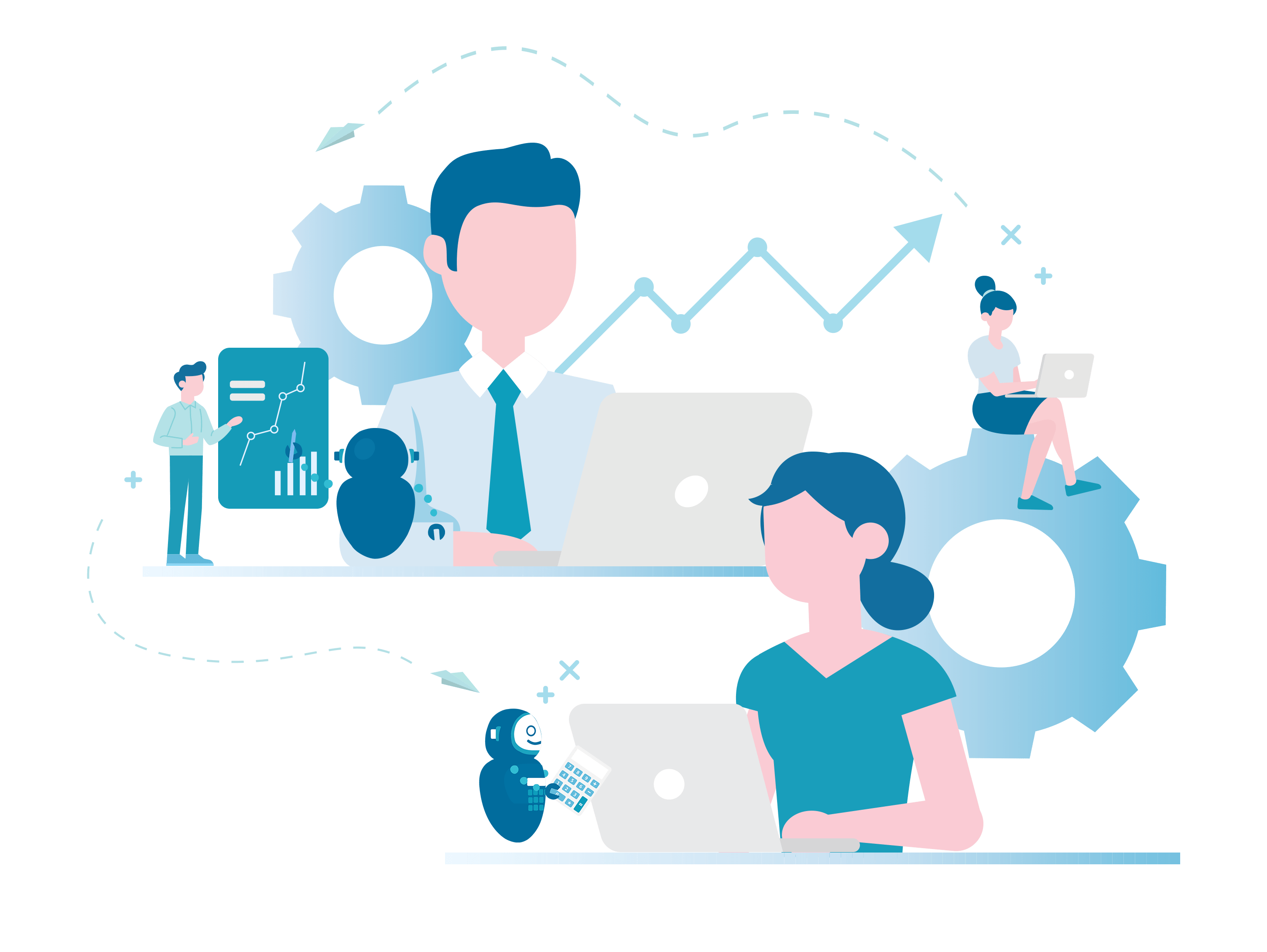 Expert Support
We provide our clients with multi-level support for their bookkeeping, accounting, or technical needs. Your experience begins with a Deployment Specialist, who gets to know the unique nuances of your business, helps you transition your bookkeeping over to Botkeeper, all while curating a specialized playbook on your business bookkeeping processes. Post-deployment, you'll have access to your Botkeeper, who is overseen by our Skilled Accounting Team. Have a question specific to the software? Our dedicated Technical Support team is happy to help! Not sure what you need, or just want to talk to a human being? Our Client Services team is here to help you!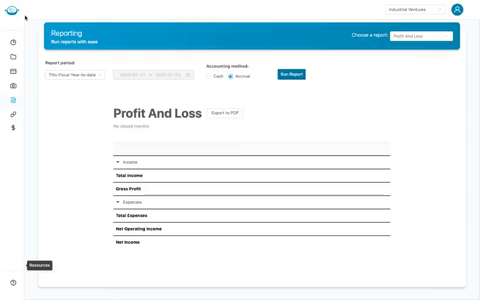 Botkeeper has helped us to form our plan for execution, and we are excited to ramp up. We know that Botkeeper will become the building base for all DSJCPA clients. It will become the backbone of our company's new structure.

Chief Business Officier | DSJCPA