11 min read
What We Know About ROI: A New Approach for the CPA

Aaron Sullivan :
Jun 23, 2020 10:30:00 AM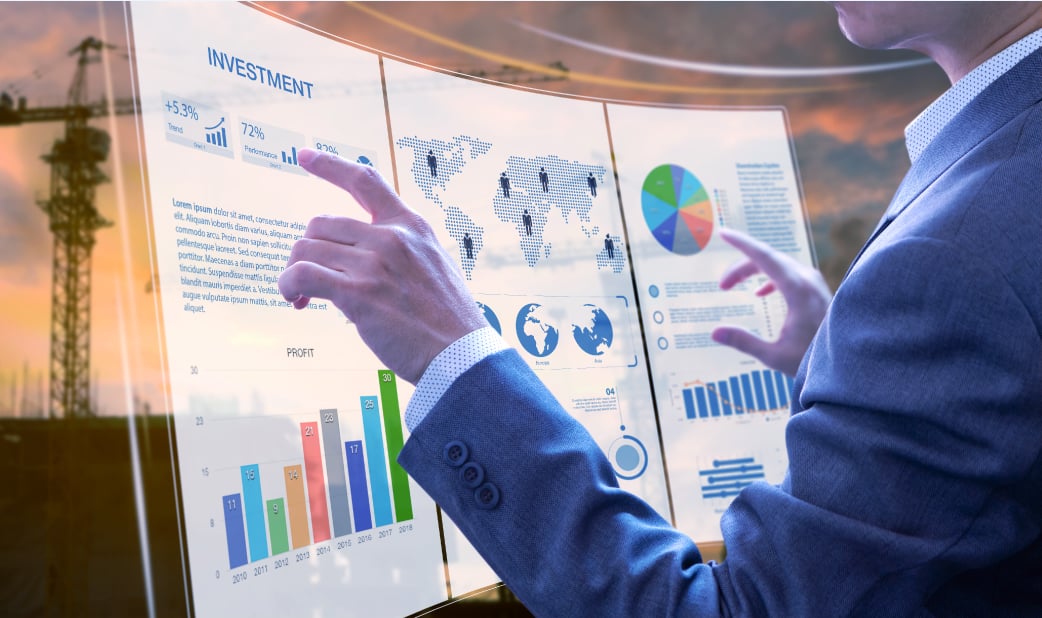 In the scramble to adjust to running an accounting firm during a pandemic, many firms invested in new technology to help them bridge the gap between a traditional in-office operation and a new virtual approach. And understandably so—it was an unforeseen challenge that caught most industries and businesses off-guard. Accounting firm leaders might have even said things like, "We just need to get by," and, "Do whatever it takes," so they could put their clients and staff first by patching together new processes for survival.
WANT TO LISTEN ON THE GO? CLICK BELOW TO LISTEN TO AN AUDIO RECORDING OF THIS BLOG!
The truth is that this "get it done" approach is intended to be a quick fix, but sometimes these temporary solutions evolve to become the standard. How many times have you heard (or even thought), "We've always done it this way…"?
Is that a principle on which your accounting firm should operate?
Here's another truth: those quick-fix solutions might be eating into your overhead, wasting your time, and reducing the value you bring to your clients.
And even though your firm might have a low turnover rate, we know that there's a looming accountant shortage—especially at the bookkeeping level. The time may come that you need to train someone new, and how will you approach that? You risk losing a new employee when their responsibilities are made 10x more difficult based on your challenging tech stack.
The bottom line is that inefficient technology eats at your budget and hinders your growth. It might be time to assess the ROI on your tech investments, and it's no longer as simple as performing a quick review of those software investments and a usage analysis. In fact, there's a likely chance you'll have to approach those standard ROI questions from an entirely new angle—that of a firm who's now operating in a time unlike any other.
Do you know the questions you should be asking to help determine the value of your software—especially in a COVID-19 world? When's the last time you reviewed your contracts and did some cleanup? Where do you begin when it comes to evaluating technology that's more or less one-size-fits-all?
It might take a bit of time, but it could lead to a more efficient operation with happier staff and clients. As a seasoned automated accounting software company, we've spent a lot of time evaluating solutions of our own, and we're here to help. We've highlighted some key areas to consider when determining the ROI of your accounting firm technology.
---
Key Considerations for Determining ROI—FOR A VIRTUAL FIRM
1. Costs — Beyond list price alone. Price point is often the most important aspect when it comes to any new business tool, and it's obvious why...no one wants to spend more than they're getting out of a product or service. But there are often a handful of key qualifying questions that can help determine overall ROI that go beyond the list price alone.
Are you spending too much on a single piece of software?
There are thousands of options out on the market—and if you're paying a premium price for a point solution, chances are there's an alternative out there. Keep on the lookout for platform solutions that bring your ideal feature sets together into one spot (e.g., Gusto for HR & payroll, Hootsuite for social media management,

Expensify

for tracking expenses and receipts, etc.).
Does this tool cost more or less than the hours of labor it would take to complete the work without it?
You may need to commit a little bit of time to calculating the labor it would take without the tool, but once you do, you can compare it to the price and have a pretty clear idea of the solution's value. And you may not need to calculate it at all if it's an obvious time saver!
If it's free trial software, can you afford the tool once the trial expires?
Chances are you're getting hit up by a sales person, or you're being served plenty of suggestions to upgrade from within the software itself. A lot of options will clearly list their pricing (or at least give you an idea), but you might need to talk with a sales person to get a figure specific to your scenario. That's also a chance to negotiate and try to get the best deal possible.
Are there hidden fees?
Implementation fees, ongoing fees for maintenance, support/service fees—the list goes on. Do your research and ask about any additional fees that might be tossed your way upon signing a contract.
2. Training — These days, most software isn't ready to execute right out of the box. This is particularly true for software that relies on artificial intelligence and machine learning, which takes some time to collect data before making suitable decisions. That's why ample training and support are must-haves when it comes to determining potential ROI or assessing the ongoing value of software you've already purchased.
Are you confident in how to use the tool?
The fact is that any software takes time to learn and get familiar with how to find and use product features. If you feel like you're just pushing buttons within your software and not really getting anywhere, you probably need some training on how to use a given solution. A lot of products like HubSpot (a CRM, marketing, and customer service hub) feature in-app tips and tutorials on a routine basis.
Do you feel supported in the amount of onboarding/training you receive?
Purchasing software is kind of like purchasing a boat—after you make the investment, the sales person has a responsibility to make sure you know how to drive and maintain it. Usually, this is part of the standard onboarding process, but some solutions rush through the setup without actually making sure you're good to go. The bottom line: ask questions, and if the answers are insufficient, look for another solution.
What about product updates? Do you receive training on new or updated features as they're rolled out?
Product updates are usually a good thing because they show a company's dedication to evolving with you—not to mention the affirmation that comes with knowing they're actually listening to your feedback. But updates sometimes mean you have to completely re-learn what you've already mastered. Again, your software should provide you with ample training in one form or another.
Poll your office—how many employees use this software, and how often?
A simple approach to determining the need for a single solution. You may have a solution in your arsenal that no one's using despite you paying $20/month for it! It's good to perform a regular check for who uses what, and you can even set up a calendar reminder to do this every six months or so.
3. Max value — It can be hard to determine if a new tool is going to do everything you need it to without testing it, but that's what product demos are for. As for existing tools, it's common for accounting firms and businesses to purchase a piece of software to get one shiny feature, and that's fine if it packs a high ROI. But most often, software sells itself as a comprehensive solution for all your needs, then later you find out it's really only good at one thing.
Does the tool solve more than one problem for you?
A single-point solution can address one challenge for your firm, but you might be spending too much and not getting enough out of it. If you suspect that may be the case, look around and compare your existing tool with alternative options that could help solve other problems your firm faces on the regular. Take Salesforce, for example, which brings together sales, marketing, IT, commerce, and support in one place.
Does it provide all the tools you need?
It can be so easy to grow comfortable with a single tool that does only one thing. But it's important to consider how a solution works with your established processes to provide maximum value in one place. Does it offer additional products or solutions that would benefit your firm? How about integrations with other tools?
Do you have to invest in additional tools or add-ons?
Some solutions sell themselves on the idea that they work well with add-ons and other tools, but they might not tell you that those shiny features come at an additional cost. If you're not able to get the full benefit of your solution without shelling out more money, it might be time to look around at other, more comprehensive options.
Are you constantly being nagged to upgrade your software's plan?
Upgrading can be a powerful step in your relationship with a software solution, but it inevitably means you're investing even more money to get the solution you need. Take this into consideration when budgeting for the year.
4. Accessibility — Just because it's the 21st Century and our lives revolve around technology doesn't mean that everyone knows how to use all software—or even how to access it when they need to. The whole point of software is to make life easier, so your tech stack should do exactly that, and it should be available whenever and wherever you need it.
Is the tool easy to access?
Consider how you access the tool. Is it a pain? If so, you may have options for easier access, and you should reach out to your contact/account manager. If not, you might want to look at other options that provide the same value but with easier access.
Is it mobile-friendly?
We're living in the digital age, and simply put—if you can't access your tool from any device, it's not good enough. This is especially important in the COVID-19 era when entire workforces are at least partially virtual. Note: "mobile-friendly" doesn't imply an app from the App Store or Google Play; it means that you can access your information while on the go, which expands your ability to serve your clients anytime, anywhere.
Can everyone at your firm access it?
You may not need everyone on your team to be able to access all software solutions you have in your toolkit. But those who need access should have access. Many tools come with a limited number of "seats" or licenses, so check to make sure that your tool is available to everyone who needs it.
---
5. Support —
Customer support is just as important as accessibility and product features when it comes to being successful. Look at any highly rated software on a site like
Capterra
and you'll see that customer support is a huge area of focus for users. After all, technology is only as good as the people who make and maintain it!
Is this tool's customer support sufficient for your needs?
Whether it's email, phone, chat, or any other communication style you prefer, your tool must place a heavy emphasis on providing you the support you need.
Do you know how to seek out and gain individualized support?
The best software solutions include support catered to your needs, and that includes knowing how to get it. You shouldn't have to hunt for contact information—it should be abundantly clear during/after your onboarding session and regularly throughout your relationship with the software.
Is it available 24/7?
If it's not available around-the-clock, you should know exactly what to do when you have an issue that arises outside normal business/customer service hours.
Is it difficult to talk to an actual human when you need assistance?
In the age of software automation and chat bots, one of the biggest customer complaints relates to being able to talk to an actual human whenever necessary. Check with your account manager or software contact about how to reach a live person whenever necessary.


6. Security — With an increase in remote work, we've also witnessed an increase in cyber attacks. It's all too easy for a solution to tout itself as "secure," but it's important to consider every measure put in place to protect your firm and your clients. Data breaches cost companies millions of dollars each year—your client base will sleep easier knowing their data is in safe hands.
Do you know how secure this tech solution is?


If it's not abundantly clear on the solution's website, ask for additional information. Since accounting deals with sensitive data like bank and credit card account numbers, social security numbers, and the like, you and your clients need to know the level of trust that can be placed in your software.

What kind of security certifications or reports does this solution have?


Look for security reports like SOC2, which is the American Institute of CPAs' service organization control reporting platform. Other compliance certifications are out there, but not all maintain the same strict requirements, so it's best to do your research and ask your account rep.


What would happen if this software experienced a data breach?


Putting yourself in your client's shoes, consider what would happen if you found out that this solution was compromised and your data was leaked. Would you lose money? Would you be forced to terminate the relationship? Use this information to help determine how secure your tool actually is.

Do you trust it?


Plain and simple—if it's not a yes, then it's not worth your investment.

7. Growth — Odds are you've invested in technology because your firm is growing—or you're trying to grow—and you need additional support. Software can help. But what happens when you keep growing? If your software has a hard time keeping up with you, then you might need to rethink your investment.

Do you see this solution being a part of your arsenal as you continue to scale?
Part of calculating your tech ROI is also assessing where you want to go and how you can get there. Consider your objectives and goals as you determine the value of every investment, including how often you plan on using the tool in the future.
Will you outgrow it?
This is hard to answer without a crystal ball, but if you have any indication of your ability to scale, you should be able to assess whether or not this tool will be able to continue supporting your needs.
Does it empower you to create more value for your clients?
Have you been able to increase your prices or modify your pricing model as the result of this solution? Have you been able to take on more clients while still offering the same level of service and value? If so, then your solution is likely worth keeping.
Is the software updated on a regular basis, adding improvements that will continue to aid you on your growth journey?
Software updates can be annoying (and terribly timed), but they're a good sign that the solution has longevity, which means it will hopefully be able to support your firm for a while. Updates also indicate that the team behind it is listening to customer feedback and making necessary improvements. Think back to the last time you remember a software update—did it improve your overall experience?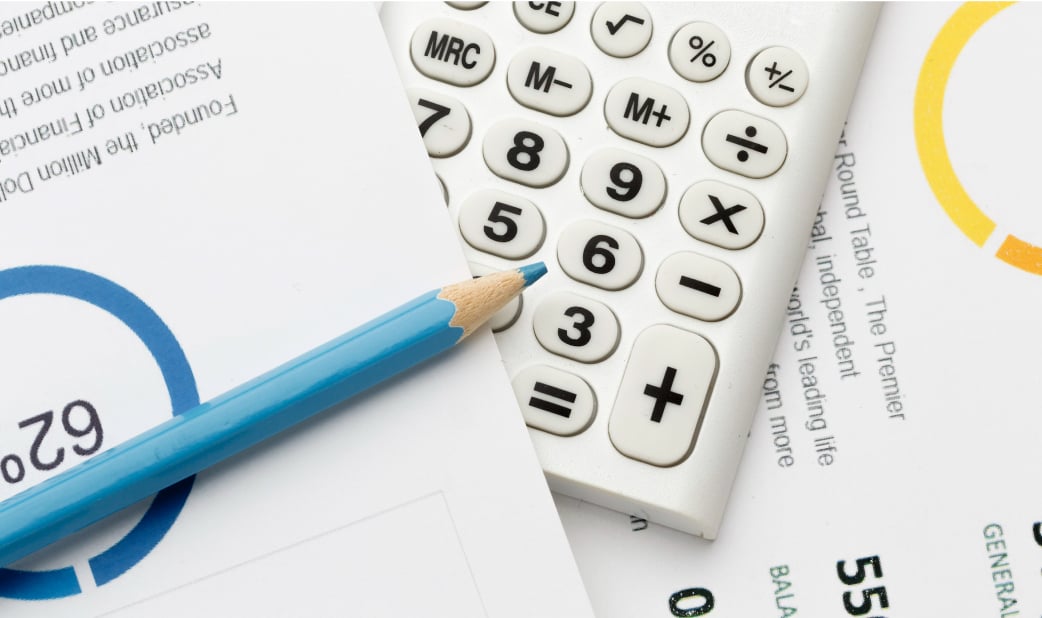 The Good ol' ROI Calculation
If you want to get really scientific with your approach to calculating ROI on your tech stack, you can do a little math. As an accountant, you're probably well aware of how to determine ROI:
ROI = (Return – Investment) / Investment
Here's a simple example:
You sign up for customer relationship management (CRM) software to help you keep track of your leads and drive new sales. It costs $240/month, and you use it on a daily basis, saving you around 15 hours per week at $80/hour—$1,200 per week, or $4,800 per month.
Does the math check out?
ROI = (4,800 – 240) / 240 = 19 (x100) = 190% ROI


That's a pretty incredible return on investment!
Obviously, there may be exceptions to your ROI calculation. For example, you might be an expert in one software solution and understand how it can benefit your team, but your staff hasn't been trained on it, and as a result, they don't use it. Training them yourself could cost you hours of labor, so you must figure that into the ROI calculation, as well.
---
Don't Forget About the Cost of Implementing & Upkeep
Let's look at a piece of software that's vital to accounting firms and businesses alike: Microsoft 365. A single license starts at around $100 per year, and it can be installed on up to five devices. Say your firm has 8 employees—you'll need at least two licenses to cover more than five devices, so that $100 gets doubled.
Microsoft 365 is obviously a very important tool for any accounting firm or business, so $200 per year is likely already in your budget. But what about other software you've invested in? Look at similar costs for all of your software—what you've used for years and what you picked up when you went virtual—and compare the total cost to how you answered the questions in each section above. Is the investment worth it?
carve out time to explore new Options
If you find that the ROI on a particular software product or service isn't to your liking, you should look into the options available to you. These days, many services are month-to-month and offer an option to cancel. But be careful! A lot still carry cancellation fees, costing you more money and preventing you from getting the value you need.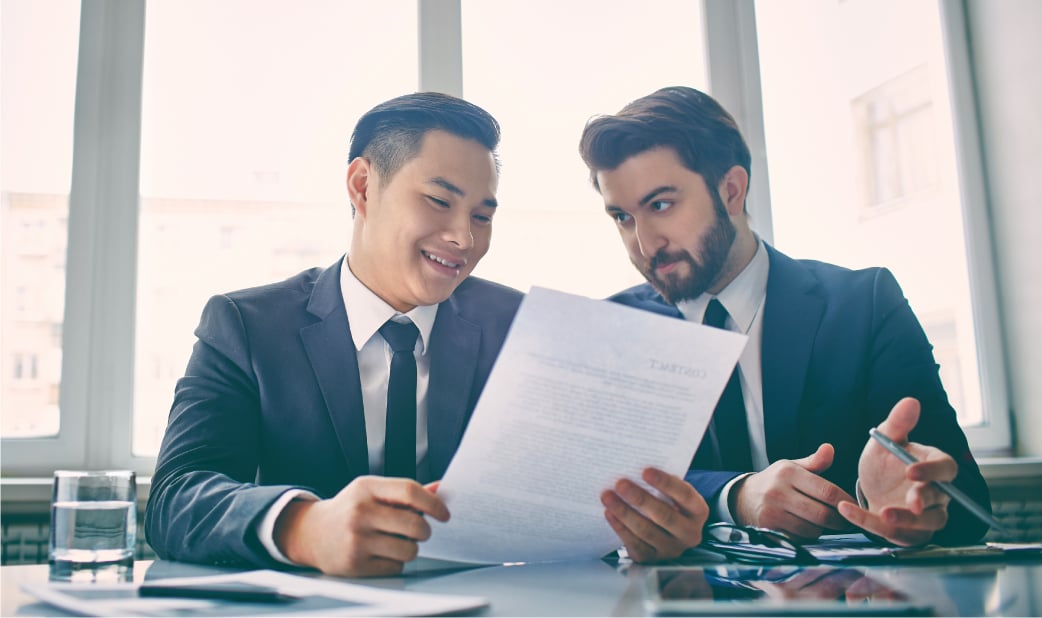 Sometimes, if you reach out to the company and threaten to cancel, they'll work with you to find a better solution. Maybe you need more support? Maybe a temporary break on how much you're spending will help you see the ROI? It's unfortunate, but sometimes account managers at SaaS companies need to have a fire lit under them in order to provide you the best service. Take note for future reference when negotiating a contract or option to upgrade!
To be clear—we're not advocating for cleaning shop and canceling all your software investments (especially not your Botkeeper partnership!). We're trying to drive the point that it's not easy to run and scale an accounting firm, especially if your tech investments are getting more from you than you are from them.
Take the plunge
Once you have an idea of which pieces of software are helping to drive your accounting firm forward with maximum ROI, it will be easier to identify and pursue new technology solutions as you grow and need them. Keeping as lean of a technology overhead as possible could be the difference between a flat book of business and one that grows exponentially.
With many options available for nearly every piece of your accounting firm operation, finding a solution that's affordable, accurate, and efficient can be challenging. But they're out there! Product demos, webinars, and helpful resources like competitive comparisons and client testimonials or case studies shed a lot of light on the effectiveness of any single tool.
Botkeeper offers all of the above on our website and blog, and we offer free presentations for accounting professionals who are looking to take their firms to the next level. Click below to save your seat for the next one!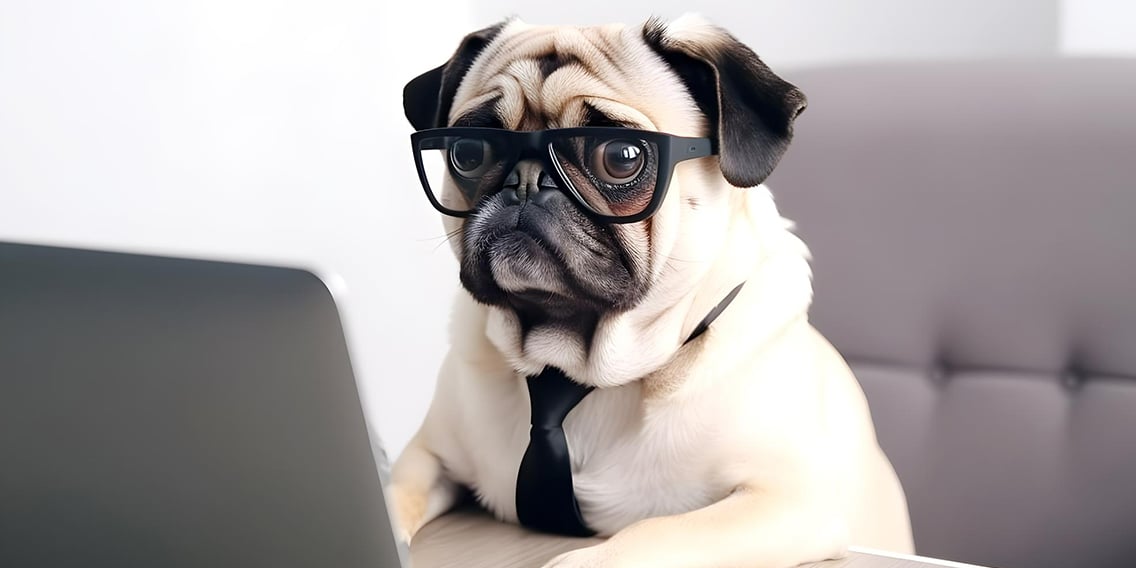 Botkeeper:

Aug 16, 2023 9:00:00 AM
Read More