This week's Startup Spotlight showcases Jenny Cawthon of Jenny's Gourmet Foods and Aunt Dottie's Founder and President.
Have you always wanted to be an entrepreneur?

From a very early age, I was interested in business and had an entrepreneurial spirit. It runs in my family through several generations.
We named the brand Aunt Dottie's after my mother because I started the company based on her Tomato Blue Cheese Vinaigrette! She is an amazing cook and loves to entertain. She still inspires my creativity in the kitchen.
I am inspired by the strong and creative women in my family who continue to give me the confidence and support to succeed.
Tell us more about Jenny's Gourmet Foods and Aunt Dottie's. How did they start?
In 2006, I left a career in commercial real estate and moved back south to be closer to my family.
The company and business grew out of my love for food and my interest in how it can heal the body. It gave me an opportunity to combine my professional experiences with my passion for healthy food and create something I'm enthusiastic about.
Considering the fierce competition in today's food business world, how does your company stand out from the crowd?
The first differentiator was taste. We made foodie-approved dressings that were also delicious as sauces and marinades. With no additives or preservatives and quality ingredients, we gained a loyal following.
Ultimately, you also have to innovate in this competitive business and we have done so in a number of ways. We started making dressings with superfood ingredients, like omega-3 superfood oils. These dressings went on to win international awards.
We also worked to make health food more accessible. Since we're very consumer focused, we asked ourselves: what are people looking for? What are we looking for? It all comes down to convenience. How can we make a salad convenient? That's what our Greenjoy line of salad bars is about. Every bar has two servings of organic veggies and you can carry them anywhere. They taste great and there is nothing else like it in the market.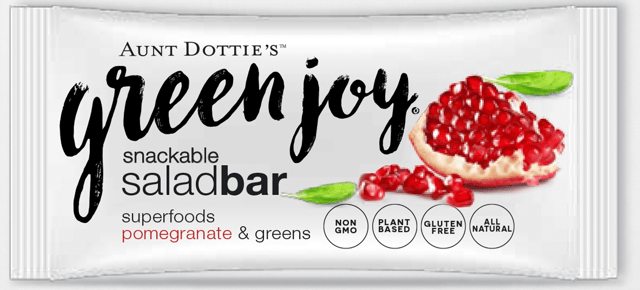 Congratulations on winning the Charleston Angel Conference! What more should people look forward to from Jenny's Gourmet Foods and Aunt Dottie's in 2018?
We are transitioning our brand name into Greenjoy. It really exemplifies our goals of helping people enjoy healthy eating. We want to make sure that consumers see that health food can and should be delicious.
We are also super excited about additional innovation we have coming down the pipeline. But, keep an eye out for new packaging and fun new products. I think you will be seeing our Greenjoy salad bars everywhere very soon.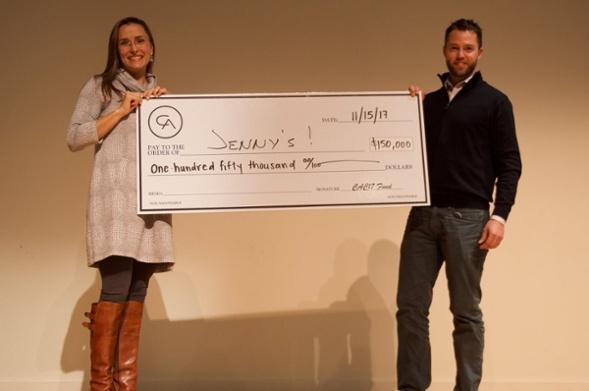 What was your greatest pain point that you have experienced in this industry and how did you manage to overcome it?
Historically, I think one of the challenges for small companies like ours has been somewhat limited interest in health food by more traditional grocery retailers. With all of the changes going on in the industry today, all food retailers are now looking for innovative, clean, natural and organic products. It has opened a lot of doors for us in many different channels.
What advice would you give to entrepreneurs who want to start their food business?
If you have the passion, there is an amazing community of leaders that are really trying to change the food world. There is a lot of opportunity, but also a lot of competition. If you have something that you really believe in, work hard and don't give up. Be informed in your decisions and find great advisors. That can be an invaluable resource.
---
Ready to see how automated bookkeeping by Botkeeper can help your business? Learn more information by clicking below.