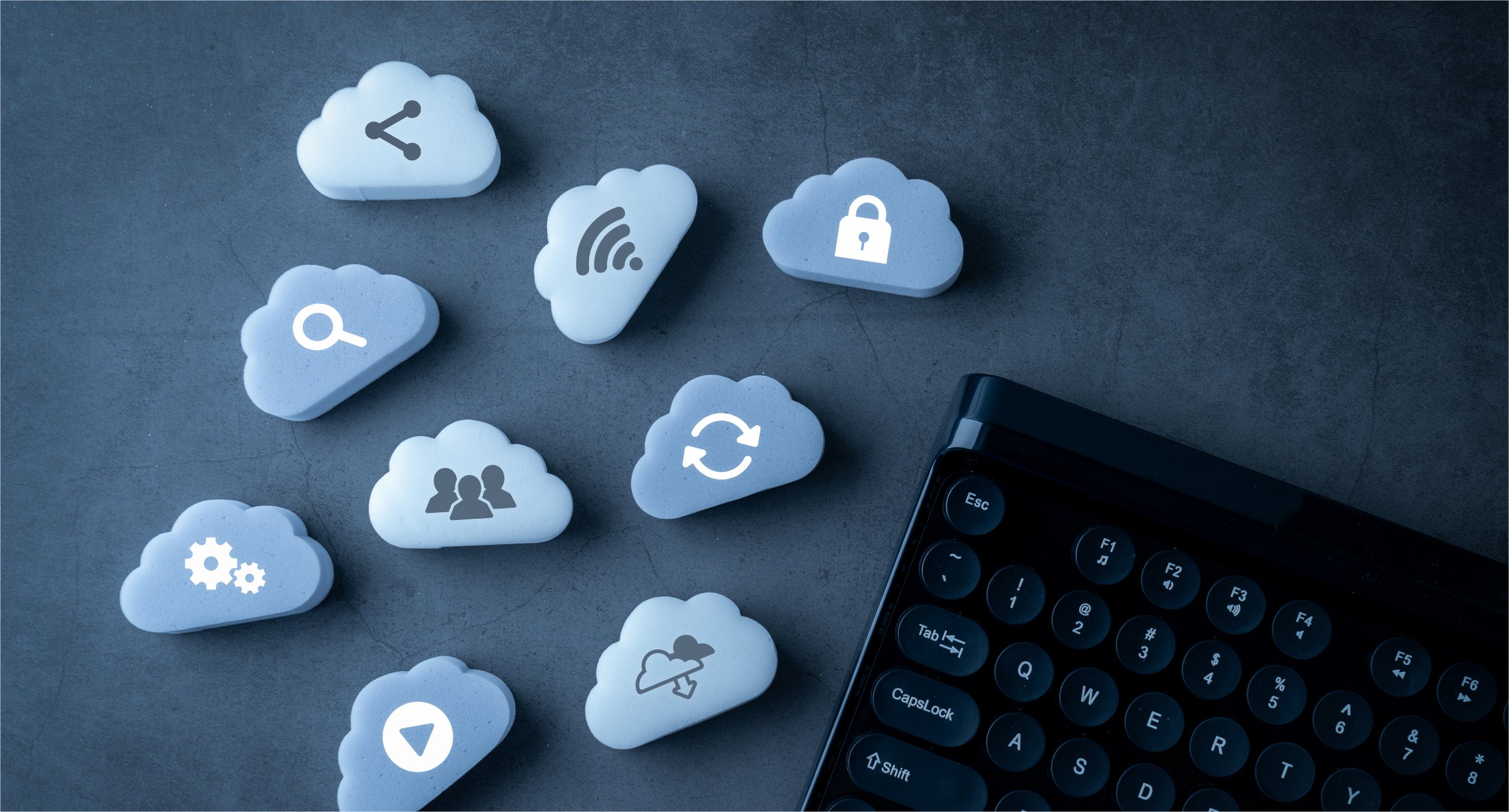 Prepare yourself for an understatement: Accounting isn't what it used to be.
Yes, the dramatic life shifts we've all experienced have thrown accounting firms into unknown territory this year, but the industry was already on its way toward a new order. Technology was on the rise even before the overnight shift to remote work.
In fact, before 2020, most firms were already thinking of (and some were already implementing) ways to shift their staff away from traditional bookkeeping to higher-value services that yield greater ROI.
But one key consideration is the fact that bookkeeping is always going to be essential. And for some firms, bookkeeping is still the single biggest bottleneck to scale and growth. Although the need for efficient, accurate, and cost-effective bookkeeping will never disappear, the process itself can continue to evolve for the better. And that starts with one of the very first steps an accountant takes to do the bookkeeping: connecting accounts to access data.
We're over-the-moon excited to announce that our latest feature update is a part of that bookkeeping evolution. Introducing Botkeeper Smart Connect!
Smart Connect is the long-awaited disruptor to the time-consuming process of financial data collection for accounting professionals. Smart Connect directly links to a clients' financial accounts, fetching bank statements from over 4,600+ financial institutions and making the month-end close process a cinch. It provides access to daily balances and transaction details, enabling you to keep tabs on your client's financial data all in one secure place.
Streamlining the data collection process and enabling 24/7 visibility, Smart Connect empowers accounting professionals to spend less time gathering statements and finding transaction details and more time evolving their firms and focusing on higher-value services.
Better Bookkeeping Starts With Smart Connect
Smart Connect gives accounting professionals a secure way to connect client bank and credit card transaction data to the Botkeeper Platform for easy access, faster categorizations, and even more efficient month-end closings. And the best part? Once your client accounts are connected, the transaction data is pulled on a nightly basis, ensuring you always have the latest and most reliable info.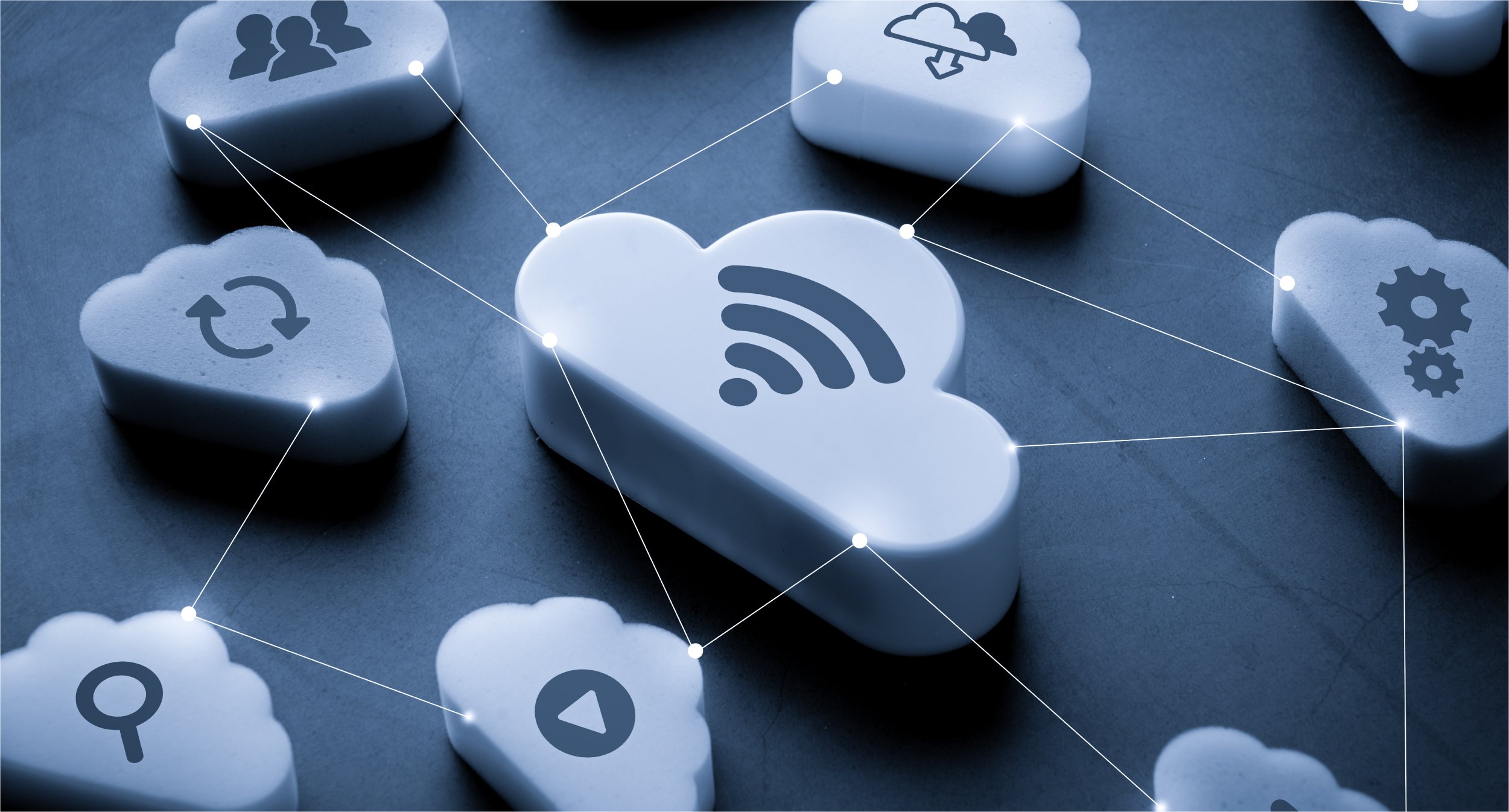 If you're already a Botkeeper Accounting Partner, you'll recognize Smart Connect as a more powerful and enhanced version of our previous Connected Accounts tool. But with this release, we've built a more stable connection to your clients' financial accounts, a better interactive end-user experience, and better visibility into client bank statements—all without ever having to leave the Botkeeper Portal!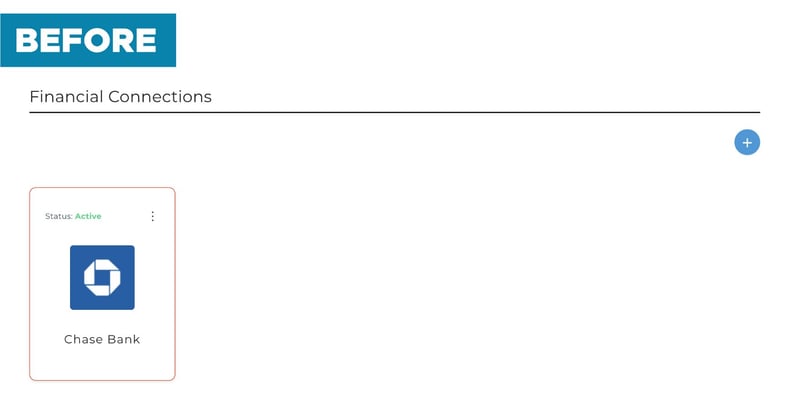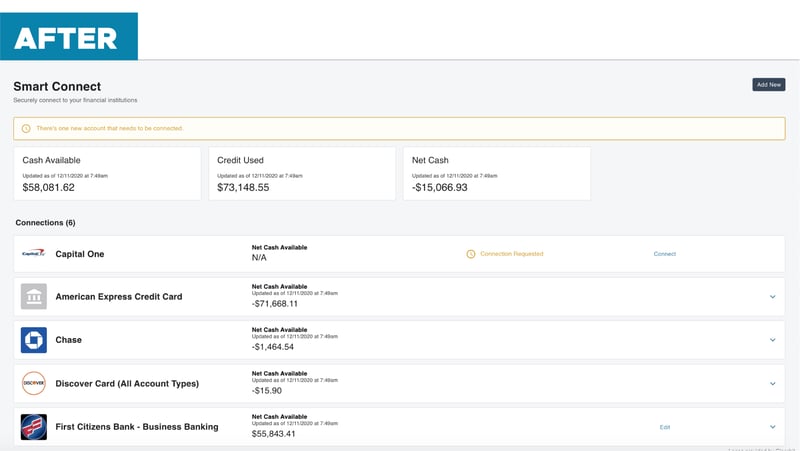 Smart Connect catalyzes the entire bookkeeping process by:
Providing a consolidated view of account balance, including cash available, credit used, and net cash,
Encompassing transaction-level detail, including beginning and ending balances,
Fetching bank statements from over 4,600+ financial institutions—and counting!
---
Smart Connect Is Minimum Frustration and Maximum ROI
An accountant's time is valuable, and it shouldn't be wasted on tedious administrative tasks like logging into various accounts to extract information. Let technology handle that!
We created Smart Connect to help minimize frustration and maximize the time firms spend providing high-value advisory services to their clients.
Smart Connect helps eliminate the back-and-forth that goes with obtaining client login credentials or physical bank statements—we all know that's a pain. But this new feature pushes the industry forward by removing that pain all together. In just a few clicks, Accounting Partners can find all of their client's data in one centralized location within their platform. It's quick, easy, secure, and it leads to a higher ROI!
Smart Connect Is Easy to Use
Using a highly secure connection, Smart Connect links Botkeeper to a client's bank and credit card accounts from over 16,000+ financial institutions in the US and Canada (note: not all financial institutions currently allow for bank statement fetching, but we're working on it!).
Plus, the tool can seamlessly handle multi-factor authentication (MFA) security questions and one-time passcodes (OTP) via text or phone, making the connection process easy while maintaining security best practices.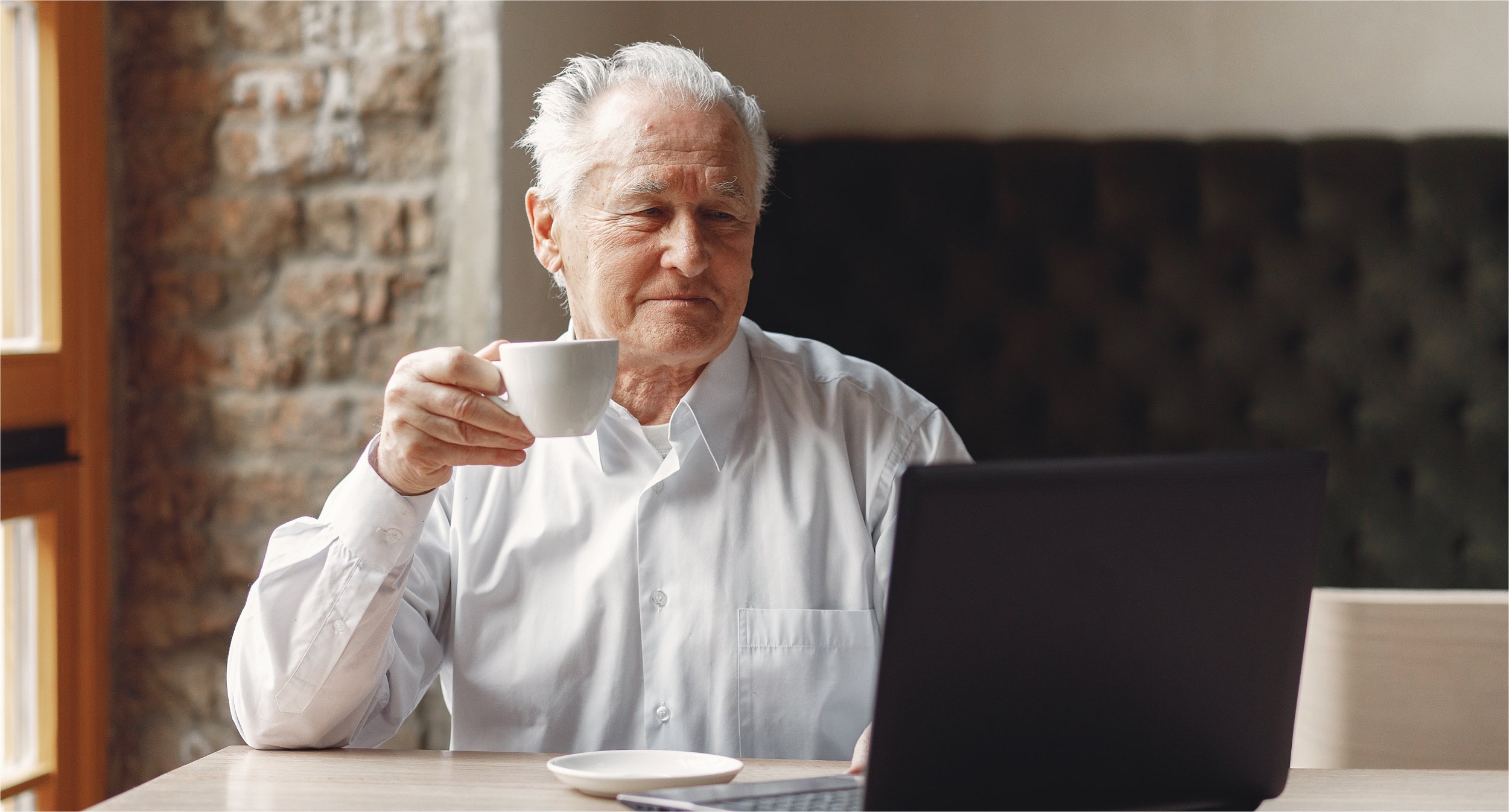 With our new user-friendly experience, our Accounting Partners simply login to their Botkeeper Platform, find the Smart Connect tool within their client's Portal, search for the financial institution they're trying to connect, and the login credentials (username and password). Then, within minutes, data will be feeding into the tool directly from the financial institution!
Simple, Secure Connections Are Only One Piece of Automated Accounting
The accounting industry has come a long way from the old days of manual data collection and entry, and automation technology is pushing it even farther. Ultimately, our goal is to create better bookkeeping for firms, and the Smart Connect tool is one example of how we're doing that.
In addition to streamlining the data collection process, Smart Connect streamlines data collection with a secure, centralized view of a client's financial data 24/7, saving time, reducing frustration, and providing what firms need to help clients make meaningful business decisions.
Click below to learn more about how Smart Connect can transform your accounting firm!