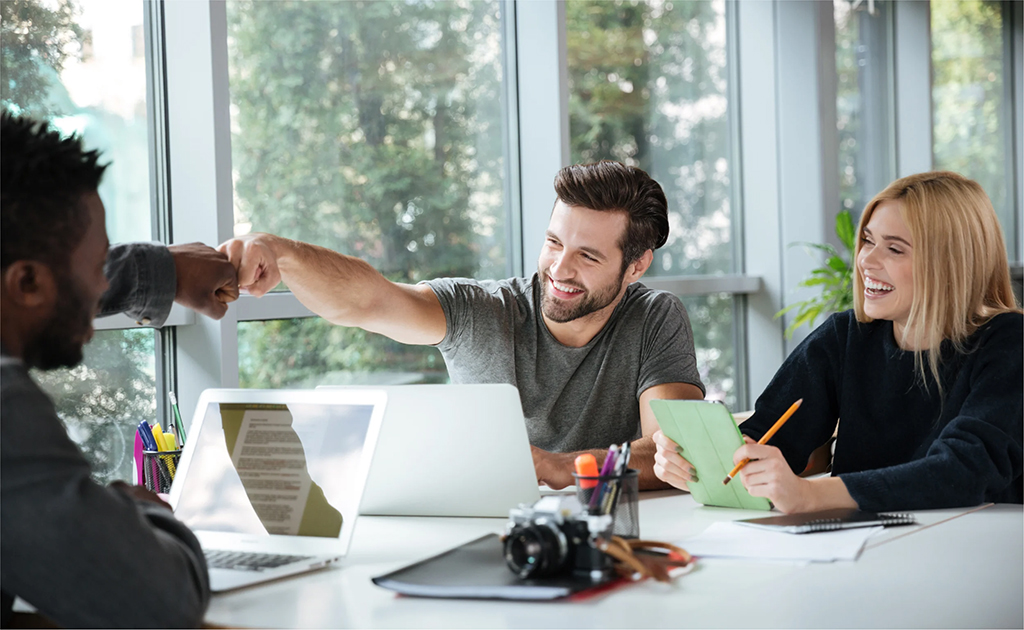 Running any business is like riding a roller coaster: it's only fun and exciting if the whole thing keeps moving. That's true for any kind of business, especially accounting firms with big growth goals related to:
Increasing your client base
Hiring new employees
Generating more revenue per client
Although there's nothing wrong with targeting growth in the forms listed above, each of these only focuses on external growth. In one study, 60% of businesses stated that getting more sales is their top priority. But that same survey also listed the two biggest staffing issues as recruiting the right people and getting them to accept change—both are internal factors.
Internal growth is equally as important as bringing in new business, and it goes beyond strategic partnerships, closing new clients, and acquiring capital.
Specifically, it involves:
Improving internal efficiency
Task automation
And measuring performance indicators
To maintain comprehensive growth across your firm, you must give balanced attention to both internal and external growth. Sacrificing one for the other puts you at risk of stopping the momentum and missing your growth goals!
Let's jump into some of the most highly recommended strategies for maintaining internal growth while your firm expands externally, as well. We'll also review key performance indicators (KPIs) that can help you keep track of progress.
How to Improve Internal Efficiency in Your Business
One of the critical determinants of internal growth, especially within an accounting firm, is improved efficiency, which is highly dependent on establishing proper systems and processes.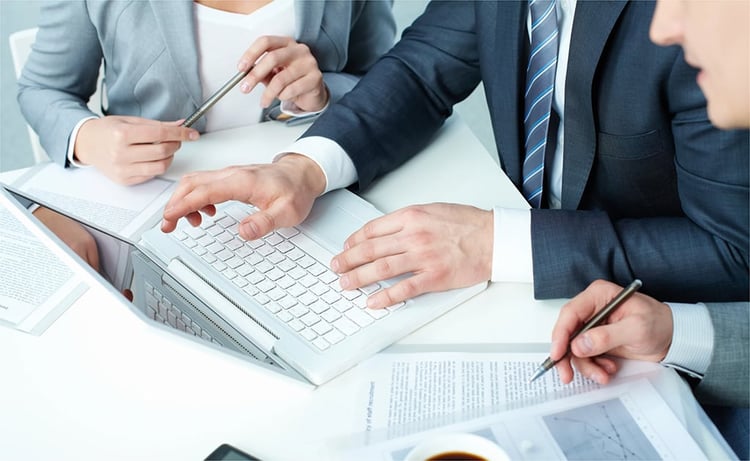 And we're not just saying that—business clients place a great deal of trust in accounting service firms, so your operations need to be in good shape in order to demonstrate an equal commitment to your clients. Taking your operations seriously also leads to growth: according to BusinessWire, 8 in 10 companies that outsource their accounting will likely refer their accounting firm.
Basically, if your internal processes aren't efficient, your deliverables and your firm will likely be negatively affected.
There are several ways to improve internal efficiency, and we've highlighted some of the most impactful ones below.
Invest in Technology That Advances Your Firm—and the Industry
Technology is constantly evolving in every sector, including accounting (a frequent topic for us!). From cloud computing to artificial intelligence (AI), there's a ton of exciting software available to help your firm ensure internal growth.
Of course, "a ton of exciting software" potentially means that you could be overwhelmed with where to start, so here's a breakdown of different types of technology worth exploring for your firm's comprehensive growth strategies.
Cloud technology: Helps firms secure data and overcome the worries of constantly upgrading desktop software. It also makes it easier to share data across several locations to as many individuals as necessary.

Analytics software: Helps you make fast work of reviewing trends and insights. The better you analyze financial and operational data through analytics and reporting, the more equipped you are to help your clients anytime they need it.

Artificial Intelligence: Human-assisted artificial intelligence tackles the low-level work you don't want to do, like transaction categorization and reconciling accounts. With AI, accounting firms can reduce errors, increase efficiency, and achieve accuracy.

Blockchain: Helps firms maintain data security, ensuring secure, transparent, and safe transfer of data ownership. It achieves this mostly through public-key encryption.
Understand Your Workflow
A workflow is simply the sequence of tasks you must complete to achieve a specific objective. What operations do you engage in at your accounting service firm? Do you support inventory management, monthly statement preparation, or valuations? (The list goes on.)
Once you have a list of activities, you can break them down into mini-tasks, assigning ownership to your associates, managers—even up to the partner level.
When planning your firm's workflows, consider the following:
Motivate Your Employees
Statistics show that engaged employees deliver better results (Smarp found that high engagement led to an average of 21% improved profitability).
One of the easiest ways to motivate your staff is to foster a healthy workplace through consistency and communication.
Clearly communicate goals, business drivers, successes, and failures.
Don't stop at goals, but include the benefits for your team (for example, how implementing a new piece of tech helps them save time).
Keep the feedback open by holding the team accountable while also encouraging them to speak and offer feedback.
Tasks to Automate at an Accounting Firm
We've said this before and we'll keep saying it until the cows come home: the future of repetitive and tedious tasks is automation!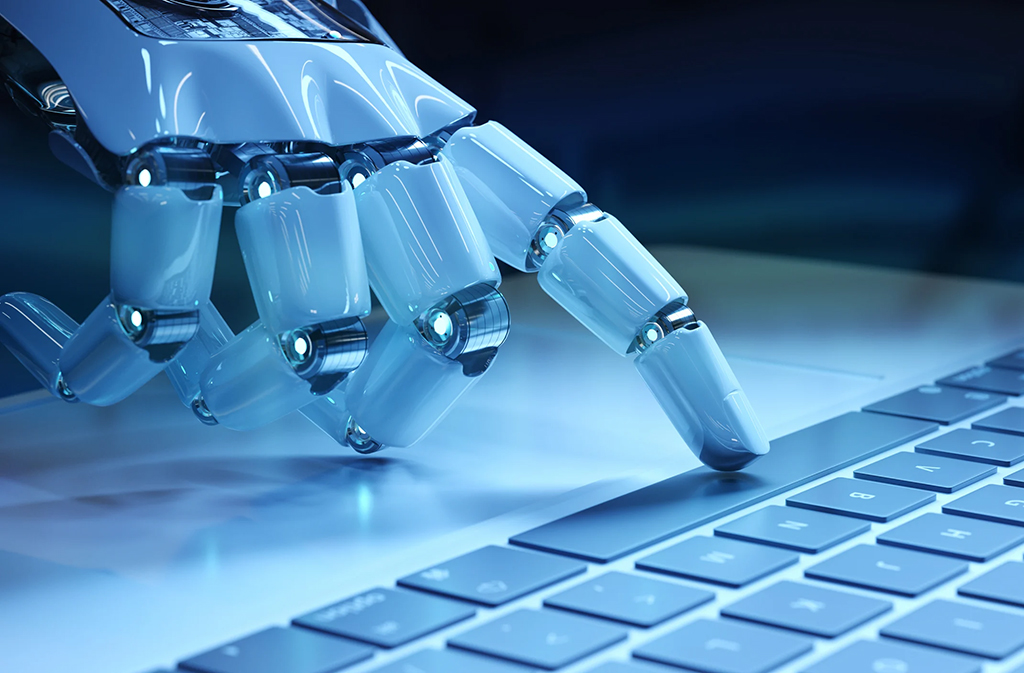 If you run an accounting firm, automation should be one of your non-negotiables. Here's why. Automation:
Speeds up your processes
Improves accuracy
Reduces burnout
Helps deliver more value
Saves time
And that's just a handful of the benefits!
But okay—automation is beneficial for accounting firms. Now you have to ask: what tasks should an accounting firm automate?
Invoicing
You're probably already aware of software solutions designed to handle automated invoicing. Some cloud accounting packages allow you to create invoices, edit them, and send them via email, saving a lot of time while ensuring easy access to data in the future.
Client Lead Monitoring
Monitoring client leads manually is a very tedious task. Most modern-day applications can efficiently perform this task at the click of a button, making your growth goals more achievable and realistic.
Many customer relationship managers (CRM apps) allow businesses to quickly check which leads have converted into active accounts. You can also keep notes on certain clients, which comes in handy for providing tremendous value and nurturing your relationship with them.
Document Collaboration
Every active accounting firm must create and revise documents regularly. When you handle these tasks manually, things can quickly get complicated.
With a cloud-based service, you can store and share documents easily. This way, clients can sign documents digitally and send them back to your firm without leaving their homes. Again, it saves time and money.
Data Entry
Accounting professionals can attest: data entry is one of the most tedious and time-consuming tasks. Plus, manual data entry has a high percentage of errors. Therefore, automation with the use of a capture system is necessary.
When you scan documents through a capture system, the software converts them on your behalf. After doing this, you can export them in any format you please.
Other operations that you can automate include phone calls, social media monitoring, compliance, expenses, cash flow forecasts, and payroll services.
What KPIs Should You Measure at Your Accounting Firm?
Identifying and measuring KPIs is crucial to sustaining internal growth without stopping momentum. However, there's no "one size fits all" list of KPIs for accounting firms to measure. (Wouldn't that be nice?!)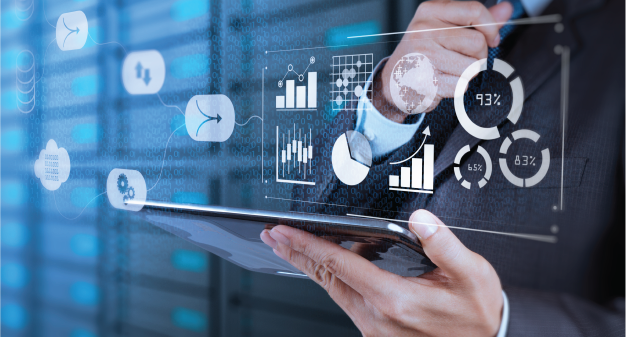 KPIs should be formed around your firm's core values, culture, and objectives. And because accounting firms aren't all the same, the KPIs you track might be different from other similar firms, and that's okay!
Here are some KPIs that could be helpful to track to help your firm monitor internal growth.
Employee Response Time
This has to do with measuring how quickly employees respond to internal stakeholders. A typical example is how long it takes for an associate to draft a report for the team lead or manager to review. A delayed report by the associate impacts the manager's review time, which might leave room for errors when the report gets to the client.
App Adoption Rate
As you attempt to adopt automation at your accounting firm, you'll need to introduce your staff to new applications. You should measure the adoption rate of these apps so you know if your strategy is working and your app investment was worthwhile. Take note of the number of staff that have downloaded the apps you've brought onboard, and check in on how they're using them.
Who on your staff understands how to use the apps, and which ones are having issues? Knowing this can help you make adjustments if necessary.
Collaboration
Collaboration is vital to sustaining internal growth, and like any other area of your firm, it's good to set and monitor goals.
It might be a bit difficult to put a tracking system in place, but it's doable! One of our favorite examples is to survey your staff related to your firm's overall collaboration efforts. Assign a ranking system, then ask your staff to complete the survey on a regular basis to get a feel for where you can improve as a team.
Employee Satisfaction
This one goes hand-in-hand with motivated employees: the happier your employees are, the harder they'll work. One of the most important KPIs to measure is employee satisfaction.
You can measure this by collecting employee surveys and checking on their workflow. If they're coming up short of your average accountant, it's likely that they're unsatisfied. It's equally important to understand if they're overperforming. Are there things you can do to alleviate or encourage these traits?
Again, engagement is a huge part of internal growth of your firm—and it helps move the needle toward those comprehensive goals!
Build for Growth
Growing your firm internally is dependent on how committed you are to improving efficiency, automation implementation, and measuring KPIs. There's always the temptation of sacrificing internal growth for external growth and vice versa. But don't do that! The two can grow in tandem, but it takes a conscious effort to be able to balance overall business growth without stopping the momentum.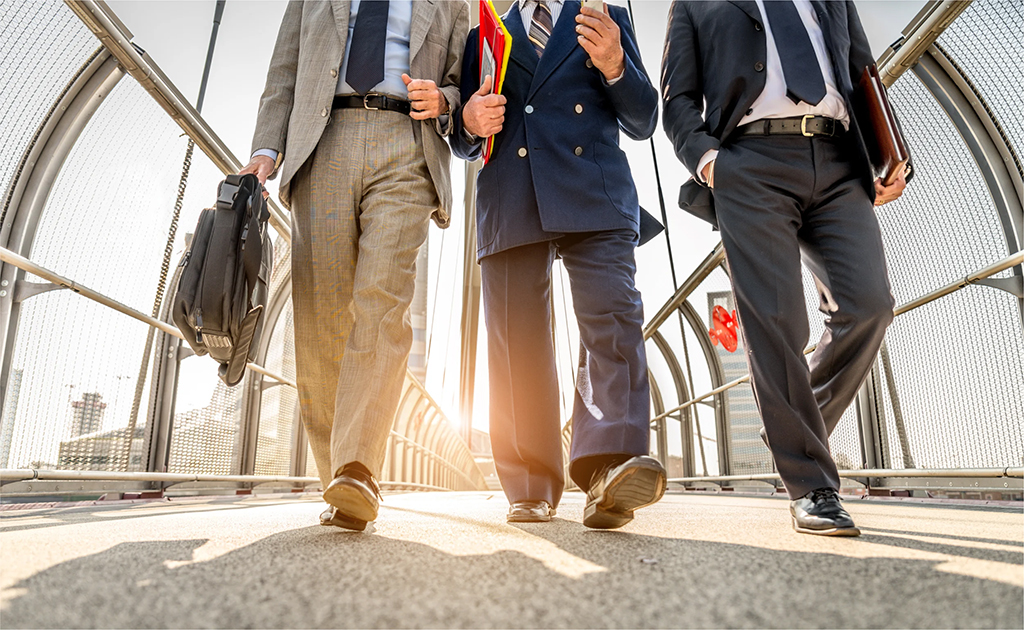 The odds are good that once you start paying attention to internal growth, you'll start to see improvements. Why? Because you become aware, and awareness leads to action.
An easy, cost-effective first action to take is to leverage automation, which will free up your staff to do more of the work that truly helps your clients so you can continue to drive growth. Automation technology can be a transformative first step for your firm, and it will open the door for other improvements, as well.
Click below to learn more about how automation can be a benefit to your firm through a complimentary custom assessment from Botkeeper. One of our specialists will walk you through the possibilities and help you get started today!