Nobody likes going it alone, especially if whatever you're trying to do leaves you feeling overwhelmed and incapable. But that's why it's good to ask for help from someone who knows what's up, like inviting your accountant to your QuickBooks Online account so they can help with your bookkeeping.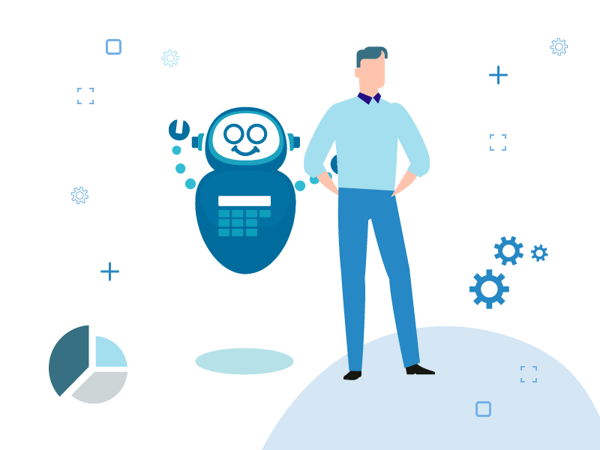 Or, you might feel comfortable handling routine bookkeeping tasks like account reconciliation or matching transactions, but you'll likely still want your accountant to have access to your QuickBooks to help with more intense projects like tax planning and preparation.
So that's what we're going to cover in this post: how to add your accountant to QBO.
A few notes before you proceed through any of these steps:
Make sure you have admin-level access in your QuickBooks Online account.
Adding an accountant does not count toward your total users limit in QBO unless you bring in that accountant as a Master Admin. You may add up to 2 accountants to your account.
To add or invite your accountant to your QuickBooks Online account, follow these steps.
From the gear icon at the top of your screen, select Manage Users.
Next, select the Accounting Firms tab.
Here you can enter your accountant's email address, or if you're adding a new/second accountant, you can select Invite at the top right to add the new accountant.
Once you've sent the invitation, your accountant will receive an email that invites them to join the party in your QBO. This will include instructions, so you can sit back and dream of how much better your life will be when you have accounting help. And you'll know when they accept the invitation, because their status will change from Invited to Active in that same Manage Users screen.
Boom. That's it. Once you have an active accountant tied to your QBO account, they'll be able to log in and whip everything into shape or review your work whenever necessary.


What if I want to remove an accountant?
If you switch accountants and you need to remove your old accountant's access, you can do that by following nearly the same process:
Select Manage Users from the gear icon at the top.
Navigate to the Accounting Firms tab.
Select the accountant you want to remove, then click Action.
Click Delete from the Action drop-down menu, and confirm your choice to delete.
This will free up one of your two accountant spots so you can then invite a new accountant user to your account. Easy-peasy!


Accountant Team Access
Now that you have an accountant set up to help manage your books, they'll be able to provide their team members access through the QuickBooks Online Accountant workflow. This basically means the accountant you designate becomes the "lead accountant," and they'll be able to add, remove, and manage users in a similar manner described above. They can do this from the left navigation panel in the Your Practice section. Note that removing or reassigning a new lead accountant will change who is able to edit team access moving forward.
Accountants will have the ability to modify user settings for their team, including who can view only or edit the account. As a matter of security, it's important to know who has access to your accounts and what access rights they possess.
And that's it! Now you know how to add and remove accountants to your QBO, as well as how they can modify team access rights from within the QuickBooks Online Accountant workflow.


The Outsourced Option Saves Time, Money, and Stress
If you would prefer to leave your books—as well as user access management—in capable hands, check out how Botkeeper can help you save time, money, and all the headaches that go with business accounting!