So, your business has grown, and you're finding it difficult to stay on top of your bills, taxes, customer payments, and a ton of other bookkeeping tasks. Sound familiar?
Many businesses wait too long to hire a bookkeeper until the signs are glaringly obvious—or worse—until a huge financial mess demands one.
This accounting nightmare is all too common and often occurs because small businesses and entrepreneurs believe they don't need a bookkeeper. But bookkeeping is a vital business function that goes beyond recording financial transactions. It also includes balancing your books, ensuring customer payment collections, paying bills on time to avoid late fees, recording and maintaining important financial information, generating financial statements, and much more.
Want to listen on the go? Click below to listen to an audio recording of this blog!
Up-to-date financial statements generated by your bookkeeper can help determine where to cut costs, prepare for tax season, and make key business decisions—all of which directly impact your business's profitability.
If you're looking to hire a bookkeeper now, it's better late than never. Here, we examine the signs you need to hire a bookkeeper and provide a comprehensive guide on how to find a good bookkeeper who can help you manage your finances and grow your business.
Do I Need a Bookkeeper? Here Are 10 Signs You Do
Don't think you need a bookkeeper? These 10 signs say otherwise.
Your books aren't up to date, which means your bookkeeping records don't show the complete picture of your company's financial health. It's hard to generate positive cash flow or get vital financial information like profit made over a period if your books are behind.
Out-of-date bookkeeping also makes it hard to generate monthly or quarterly financial statements, which are essential for making strategic business decisions and plans. Plus, no one wants to play catch-up during tax season.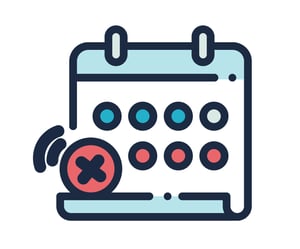 2. You're Late on Bill Payments
Bills aren't being paid on time, incurring late charges. Or there may be insufficient funds to make payments. This may be because books aren't up to date, making it difficult to estimate available balances or even generate positive cash flow and maintain it.
One of the most obvious signs that you need to hire a bookkeeper is inefficient customer payment collections—customers aren't paying, nor are they being asked for payment. A significant increase in debt may lead to insufficient funds, potentially hindering essential operations and business expansion plans.
If your payroll processing is invariably late or payroll operations aren't in accordance with changing employee tax and deduction rules, it's a telling sign that you need to hire a bookkeeper. When companies don't pay their employees on time, they run the risk of decreased employee engagement and satisfaction as well as increased turnover.
When accountants have to perform bookkeeping tasks, it diverts attention and time from their accounting duties. Typically, accountants don't have the bandwidth to develop and maintain month-to-month financial records. The lack of detailed business reports makes it difficult to acquire investors, make partnerships, or sell your business.
Cash flow statements are essential for predicting the short-term financial health of your organization. With incomplete business records, generating accurate cash flow statements is difficult. This makes you clueless about incoming and outgoing cash flows, increasing the likelihood of unknowingly falling short of resources, leading to unpleasant surprises when it's time to pay employees and vendors.
7. You're Late Filing Your Taxes (and Estimating Your Taxes is a Challenge)
You're either paying too little or too much tax. You're frequently late with
tax planning and filing
, incurring fines that increase regularly. When your books are accurate and up to date, it can make estimating your taxes difficult since you won't have clear month-to-month income and financial statements.
You're losing money in the form of unclaimed tax benefits and deductions since you're in the dark about the tax credits and deductions your business is eligible for. Or you're missing out on tax benefits because you fail to claim them on time.
Despite increasing sales, profits haven't increased. This is a glaring sign that you need to hire a bookkeeper to provide financial statements that will help you identify how profit margins can be increased. Vital financial information also helps identify opportunities for cost reduction like interest charges, late penalties, and so on.
If you're set on handling your bookkeeping yourself (see more about what bookkeeping entails), remember that in doing so you're diverting attention away from your business. While poring over your financial records now and then to monitor your business's financial health is good practice, doing so daily takes the focus away from developing new business opportunities or improving your business's products and services.
---
How to Hire a Bookkeeper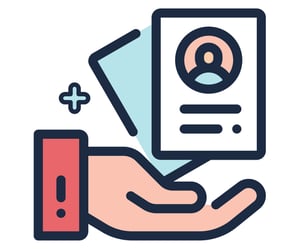 So, you've decided you need a bookkeeper. Now what? Bookkeepers have different skills and experience, so it's important to ask the right questions so you can hire a bookkeeper who will be a good fit for your business. The list below gives the lowdown on how to hire the right bookkeeper.
1. Check Their Credentials & Registration

A self-proclaimed bookkeeper may not have even basic bookkeeping knowledge, experience, or training, while another bookkeeper may have a diploma or an accounting degree or even be a Certified Public Accountant (CPA). Ask a potential candidate if they have credentials such as QuickBooks certification. If yes, do a quick search on the QuickBooks ProAdvisor website.
You can also check for testimonials. For CPAs, look them up in the concerned state and check if they have an up-to-date license. We recommend inquiring whether they've been trained or supervised by a CPA too.
2. Review Their Scope of Bookkeeping Work

Some bookkeepers can only perform data entry while others can categorize transactions and prepare basic financial statements. To determine the extent of bookkeeping capability, ask open-ended questions like:
"What bookkeeping services do you provide?"
"How did you help organize a business's books?"
"What level of experience do you have with QuickBooks?"
"Can you give me an example of a situation with a client where you helped them get their business records organized?"
If you're looking to hire a bookkeeping services firm, ask for the extent of bookkeeping they provide. Some bookkeeping services take care of the end-to-end bookkeeping right from data entry and categorization, bill payments, collections, payroll processing, tax preparation, and generating financial information, to name just a few. Others help analyze financial information and provide extensive help during tax season.
3. Ask About Their Software Experience & Level of Expertise

To minimize initial training, ensure they have experience working in your version of QuickBooks. If it's a firm, ask them whether they work with QuickBooks. Or ask whether they have their own software.
What is the level of bookkeeping expertise they have? Can they identify and rectify errors or solve problems related to reconciliation? What checks or review system do they use to check for accuracy? Are they abreast with the latest tax and employee deduction rules and regulations? In the case of bookkeeping service firms, inquire about their quality control and internal review procedures for ensuring accuracy.
4. Inquire About Their Experience Within Your Industry

Different industries like construction, manufacturing, or hospitality have different bookkeeping requirements. For instance, real estate accounting and bookkeeping differ from restaurant bookkeeping. Are they familiar with bookkeeping regulations and methods for your industry?
5. Are They a Good Communicator?

Your bookkeeper will be required to communicate with other teams and colleagues in your firm to clarify doubts or ask questions related to transactions. In the case of a bookkeeping service firm, ask them whether they communicate closely to ensure accuracy and reconciliation. Bookkeepers are required to have good communication skills and patience at times to identify and rectify errors.
6. Are They Trustworthy?

Ask yourself whether you can trust the potential candidate with your business's sensitive financial information. If you're looking for an individual, it would be best to ask friends, business partners, clients, or colleagues to recommend trustworthy and experienced bookkeepers that they've worked with. Or simply ask your accountant to recommend one.
If you're looking to hire a bookkeeping firm, inquire about the data protection and security measures they have in place to protect your company's data. To avoid fraud, it's highly recommended that the person paying bills and making deposits is different from the person responsible for data reconciliation.
---
Consider Automated Bookkeeping Software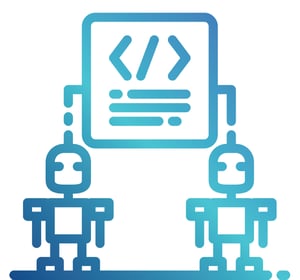 Does finding an experienced bookkeeper who's also reliable and trustworthy sound like a lot? That's because it can be.
Although knowing how to find a good bookkeeper can be hard, luckily, there are other solutions. Automated bookkeeping is a safe alternative to hiring an individual bookkeeper or a bookkeeping services firm.
With automated bookkeeping software, you don't have to worry about fraud, inaccuracy, repercussions of poor credit, or in compliance with the latest rules and regulations for tax or employee deductions.
Besides, there are numerous mundane tasks that can be automated such as paying your bills on time, raising invoices, and entering and categorizing transactions accurately.
Botkeeper's modern automated solutions provide end-to-end bookkeeping so you can focus on growing your business. Better yet, our automated software performs annoying tasks like chasing debtors for collections and reconciling accounts.
It also performs other tasks like administering payroll, inventory management assistance, and managing fixed asset accounting—Botkeeper even uses your preferred method for calculating revenue recognition and you can get monthly financial statements with detailed information about incoming and outgoing cash flow to plan business expenditures.
If you're not already taking advantage of 24/7 accounting, support and complete bookkeeping accuracy, what are you waiting for? We have bookkeeping solutions for every industry including manufacturing, construction, restaurant bookkeeping, and beyond.
Check out our bookkeeping packages and click below to reach out to a Botkeeper rep to see how you can save time and money by Botkeeping℠!