Shocker: No one enters the world of nonprofits to make big money. In fact, the average salary for an executive director position at a nonprofit is around $61k, which is barely above the average income for US workers ($59,039). But thankfully, working at a nonprofit is more than a salary—it can be rewarding beyond compare and a real way to effect change. They say money isn't everything, right?!
Want to listen on the go? Click below to listen to an audio recording of this blog!
With that said, the truth is that working at a nonprofit organization likely means you're constantly focused on monetary issues and how to make every single dollar go as far as possible (in addition to fulfilling your mission). From daily operations like purchasing supplies and managing donations to bigger endeavors like handling employee payroll and running annual fundraisers—your organization's ability to cut costs and quite literally find money makes the difference between mission failure or success.
At Botkeeper, we have clients in just about every industry, so we know that it's sometimes harder to run some businesses than it is for others. And according to a 2018 report by Oliver Wyman, SeaChange Capital Partners, and GuideStar, nearly 50% of US nonprofit organizations are operating on less than one month of cash reserves—eek! That report also shows that larger organizations are no more safe than smaller ones.
Long story short: it's not easy running a nonprofit; plenty of challenges abound. So we've pulled together some of the most common financial pain points for nonprofit organizations, along with some pro tips on how to help avoid them.
Financial Pain Points for Nonprofit Organizations
1. Managing donations, including applying for and winning grants
Without donations and grants, a nonprofit will most likely go under right away. That's why most have roles designated for fundraising efforts, including grant applications and management. It's not hard to see why, either. Total charitable giving in the US accounted for more than $427 billion in 2018, with most of that coming from individual donors (Graham-Pelton). And between 2002 and 2015, the average grant size tripled, from $200,900 to $604,500 (The State of Global Giving by US Foundations).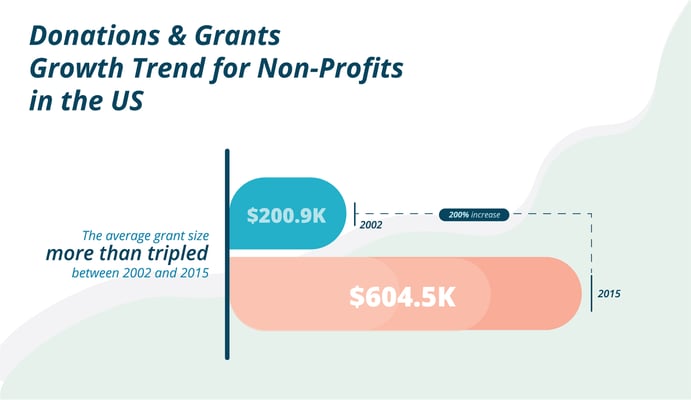 Source: The State of Global Giving by US Foundations
Nonprofits obviously don't want to miss out on this huge funding opportunity, so creating or having a process to procure funds is vital. It requires organization, planning, and specific knowledge in order to be successful. Most of all, your books need to be in order so that you can submit the best proposal possible.
When coming up with a budget for a grant proposal, make sure the format matches your chart of accounts, paying special attention not to itemize expenses in your proposal in any way that you might not be able to track in your accounting system. Additionally, proper and thorough research on the foundation and specific grant requirements will help you have the best idea of what to expect, including the need to restructure your chart of accounts for appropriate tracking.
You'll also want to make sure your grant and fundraising initiatives are thoroughly documented, with a calendar of deadlines established and shared with all relevant parties to make sure nothing is missed.
2. Preparing for and handling audits
Many grants require additional paperwork to complete an application/proposal for funding, including an independent, financial audit. This is different from an IRS audit or an audit for maintaining federal nonprofit status, and here are the basics:
An independent audit reviews a nonprofit's financial accounts, records, business transactions, accounting practices, and internal controls. It's conducted by an independent auditor who is usually a CPA that doesn't work for your nonprofit. An independent audit is helpful for procuring grants, establishing donor trust, and ensuring confidence from a nonprofit's board of directors.

The auditor will determine if your nonprofit is adhering to

"generally accepted accounting principles," which are created and maintained by the Financial Accounting Standards Board (FASB). This relates to general compliance, and we'll get more into that in a bit.

Single audit—If your nonprofit receives money from the federal government and expends more than $750k of federal money in a single fiscal year, then you'll likely need a "single audit." This ensures your nonprofit is using federal dollars in compliance with the government's requirements. You may also need to have a single audit performed depending on your state and its requirements.


A single audit is often more thorough than an independent audit, as it reviews your entire financial operations and makes sure that your financial statements are prepared accurately, fairly, and in accordance with federal accounting principles. The auditor performing your single audit will also review your internal control structure and make sure you're in compliance with specific government requirements.

A tax audit of a nonprofit organization—like an audit of an individual or business—is triggered for any number of reasons, including incorrect or inconsistent information on your Form 990 or to help the IRS resolve an issue involving another organization you interact with (vendors, clients, partners, etc.).
The best way to handle any of these audit situations is to keep your finances and operations streamlined and updated. The government will likely reach out to you in writing and list out next steps, and you don't want to be left scrambling to meet their requirements and timeline of events. That could lead to a waste of resources, including time and money. You should have an accounting system in place that's organized, accurate, always updated, and readily accessible when you need it.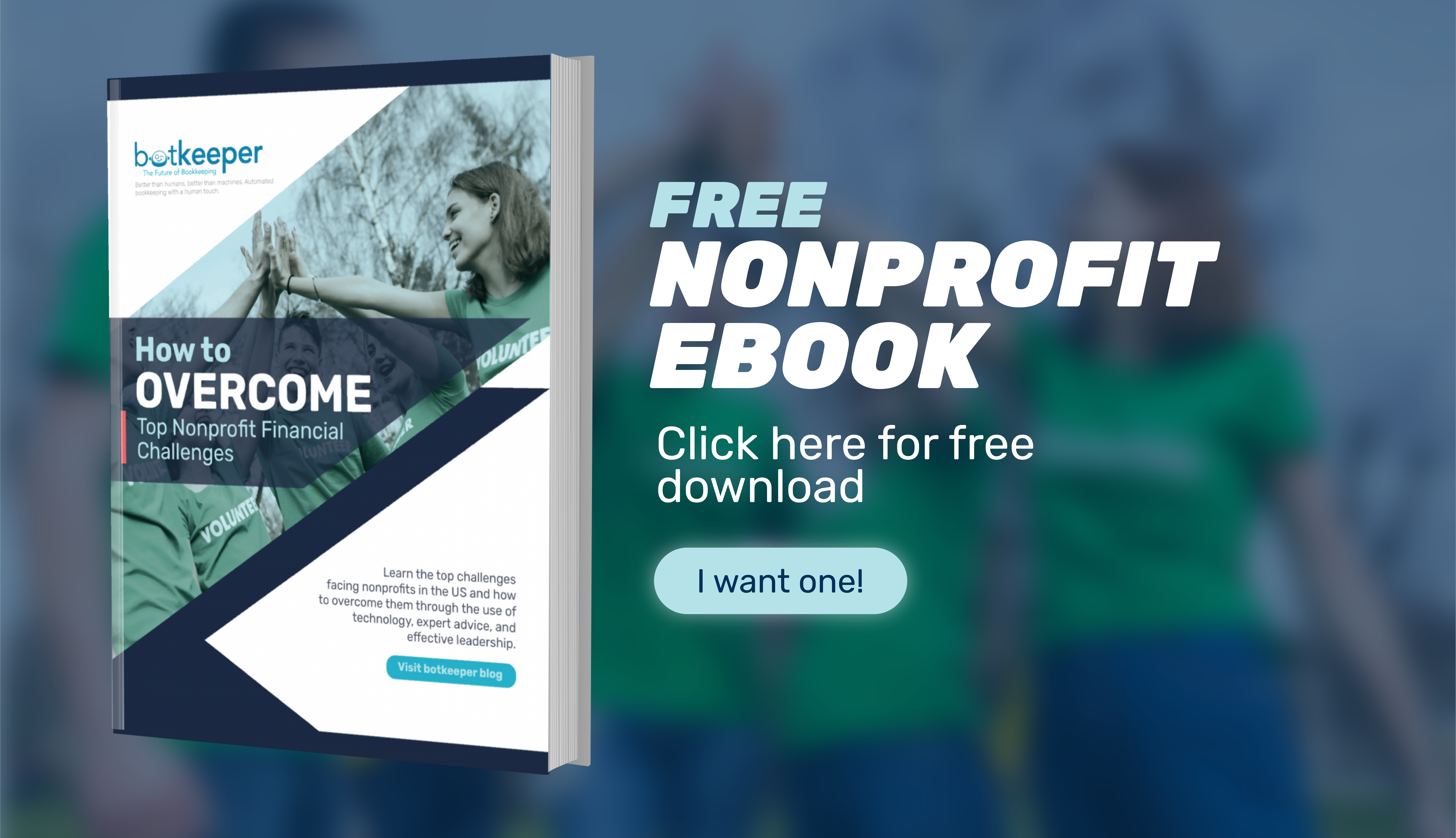 3. Attracting and retaining great employees
The average turnover rate for US nonprofits increased to 19% (from 16%) between 2013 and 2015.
In 2015, the most recent year for which data were available, the nonprofit sector was the third largest industry in the nation, behind only retail and manufacturing. With such a large need for quality employees nationwide, compensation and benefits become very important factors for attracting and retaining the best talent.
According to the Nonprofit Employment Practices Survey, the average turnover rate for US nonprofits increased to 19% (from 16%) between 2013 and 2015. So how can nonprofits create the most attractive packages to keep their staff turnover rate low year-over-year? The answer is complex, and it's not only based on employee compensation packages. It's also deeply tied to a nonprofit's mission, purpose, and acquisition/retention strategies that might be in place.
Overall, nonprofit employees report that they're more attracted to an organization's work than they are to the position's compensation. Again, they're not usually in it for the money.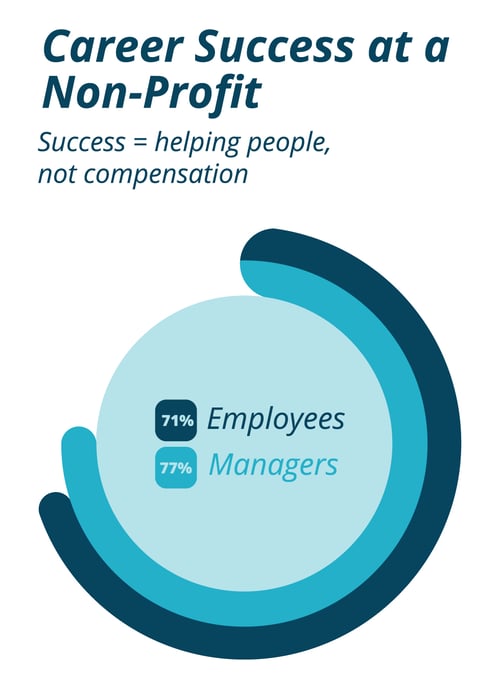 However, the majority of 420 nonprofits surveyed in the annual Nonprofit Employment Practices Survey report having neither a talent acquisition strategy (67% of surveyed nonprofits) nor an employee retention (81%) strategy in place.
This is a problem, and unfortunately it's not going to get better as long as nonprofits operate with a "low pay, make do, do without" culture that's so common in the industry.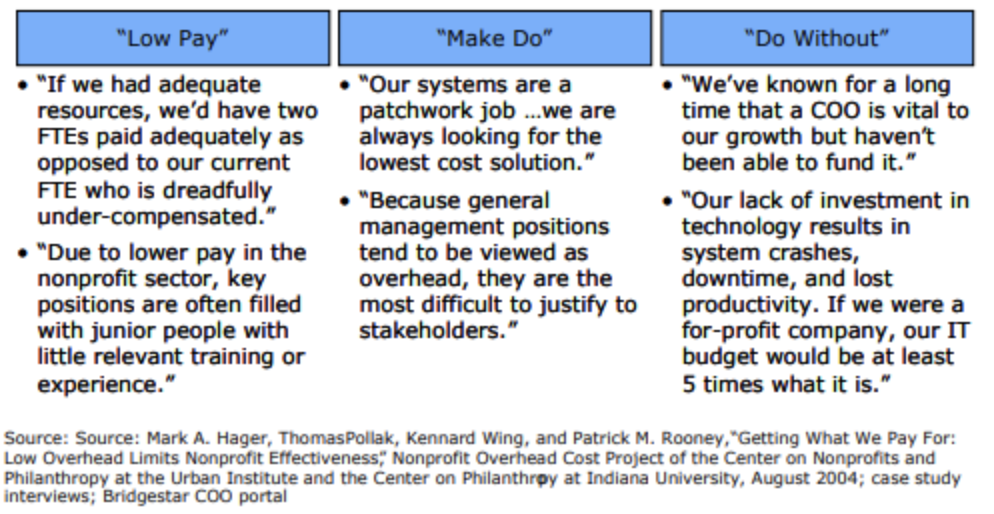 There's no magic wand you can wave to solve this problem, but there are things you can do. Some free or low-cost options are to address the issues your employees are facing head-on. This could mean creating a compassionate outlet for employees to express their frustrations, delegating work differently to lighten employee workloads, or creating growth opportunities so employees don't see their roles as dead-end jobs.
Of course one of the most obvious solutions to the everlasting problem of finding and retaining quality talent is finding ways to better compensate them. This doesn't necessarily mean someone has to take a pay cut in order to pay your employees more. It could mean finding or creating cost-saving efficiencies to free up more of your budget. Look around at your processes and systems—are your employees bogged down by archaic, inefficient processes?
One of the biggest money leaks for nonprofits is bad bookkeeping, which leads to costly human errors and wasted hours of effort. Consider your annual report for your board of directors or donors—if you could cut back on the amount of time spent preparing these reports, then
you could save hundreds—perhaps even thousands—each year.
Most importantly, an efficient, updated accounting system would make federal and independent audits a breeze.
4. Preventing fraud
Another major money leak related to a nonprofit's financial systems is fraud and embezzlement. These might sound like white-collar crimes made for the movies, but fraudulent practices at nonprofits are way more common than you might think.
In 2013, The Washington Post reported on nonprofit organizations disclosing a "diversion of assets" from 2008 to 2012. During that time, more than 1,000 nonprofits indicated they had discovered a significant diversion of assets related to theft, embezzlement, fraud, and other unauthorized use of funds.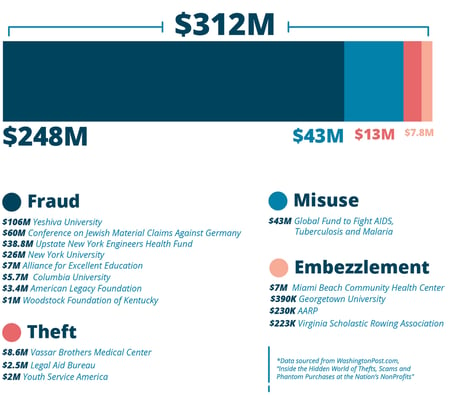 Here's why that figure is so disappointingly impressive: these organizations are only required to report diversions of more than $250k or those exceeding 5% of their annual gross receipts or total assets. That's possibly $250 million (at least) lost to inappropriate behavior, irresponsible financial practices, and greed. And those are just the nonprofits that reported such losses!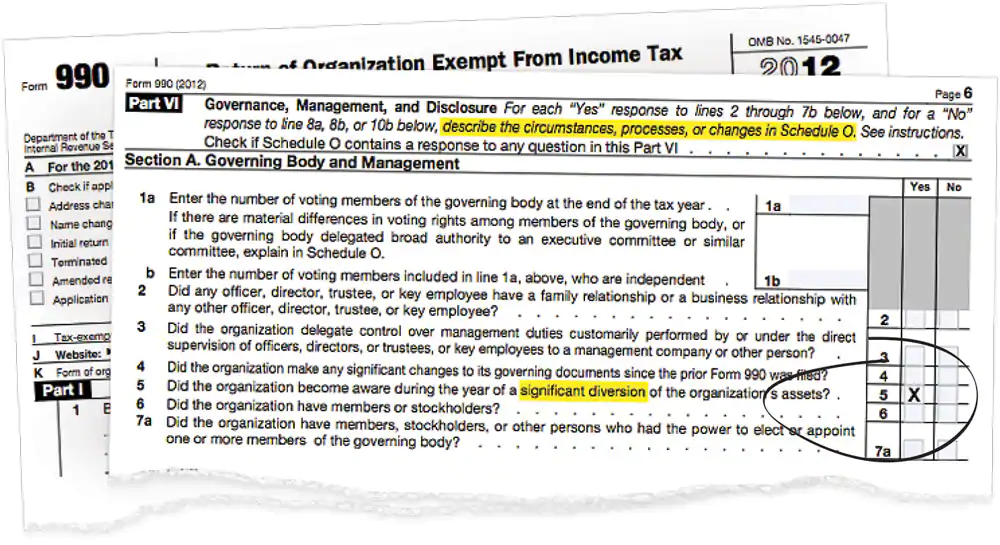 Obviously, nonprofit organizations want to avoid the requirement to check the box on Part VI, line 5 of their annual Form 990, and that starts with accurate, updated financial knowledge. The Association of Certified Fraud Examiners says that, on average, it takes around a year and a half to discover fraud in the workplace, and there are various behavioral signals to look for:
Abrupt schedule changes,
Struggles with addiction to drugs, alcohol, and gambling,
Lifestyle shifts, including large purchases like new homes and vehicles,

Overprotection of your organization's financial records.
Because nonprofit organizations are usually operating with small staff sizes and the workload can be overwhelming, it can be easy to miss fraudulent practices. But having a system in place to routinely check on finances—including how donations and expenses are tracked through your bookkeeping—can be your greatest line of defense.
And with so much at stake for nonprofits—mission, fundraising, the organization's future—they really can't afford to have a corrupt or inexperienced bookkeeper handling finances.
5. Lack of IT support & funding
Relying on secure technology can help prevent fraud, too, but many nonprofits are behind the curve when it comes to incorporating technology into their day-to-day operations. In fact, the consulting firm NetChange recently reported that only 11% of surveyed nonprofits say the way they manage digital is effective. Unfortunately, that's not a surprising figure.
Nonprofit organizations are often so strapped for cash and funding that new tech is usually a pipe dream. But can nonprofits really afford to punt their use of technology to a future time when they'll have more money? Not really, especially for those with big missions to fulfill.
Charitable organizations should be prioritizing tech to help them grow. Doug Kelly, a consultant with Compass, tells Yale Insights why nonprofits should embrace and focus on tech:
To improve operational efficiency, increase mission impact, and enhance sector competitiveness...The Child In Need Institute is an example of using technology to improve mission impact. In conjunction with Accenture Labs, they developed an innovative digital solution called Girl Power to use data to inform its intervention design for connecting vulnerable adolescents and women in need of health, nutrition, education, and protection. Their solution leverages mobile, analytics, and cloud technologies to track changes in circumstances, provide real-time insights, and trigger alerts. In a single year, this has saved more than 200 girls from trafficking and child marriage.
That's just one example of how bringing tech front and center can help a nonprofit benefit. But there are other reasons, too. Investing in new technology can actually increase a nonprofit's margins, and it can be done in the background while staff are doing the important work to promote their mission and serve their clients.
6. Protecting donor security
When it comes to getting money from strangers, privacy is huge. And with fraud and embezzlement being such major issues at nonprofits across the country, it's vital to seek donor trust when seeking donor dollars.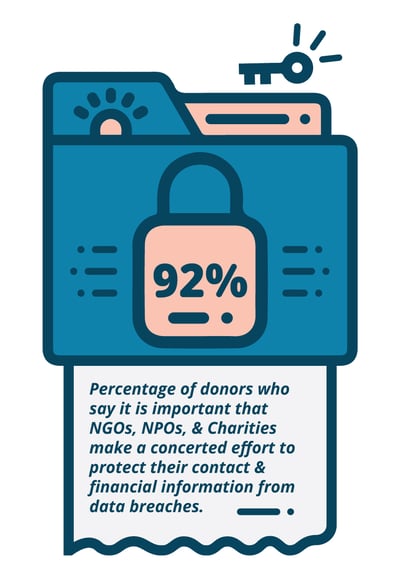 The 2018 Global Trends in Giving Report covered donor trust, reporting that privacy rights are very important to donors—80% don't want an organization to which they donate to share their contact info with other organizations, and 92% expect such organizations to protect their contact and financial information from data breaches.
7. Reporting on an organization's impact
In addition to securing donors' privacy when soliciting donations, it's important that nonprofits are being candid with how impactful they are and where donations are going. For small and large nonprofit organizations alike, this can be challenging. It includes creating communication touchpoints to honestly and accurately describe what the organization is doing and how they're doing it.
Many organizations rely on an annual report to get the word out, but an even more effective strategy is to use real-time data to promote an organization's impact regularly throughout the year. According to that same Global Trends in Giving Report, 56% of surveyed donors say they're most likely to give repeatedly to an organization if they receive regular communication about the work the organization is doing and the impact that their donation is making.
Like being audit-ready, this requires having helpful, accessible data on-hand at all times so you can distribute it on a routine basis. Social media and email marketing are the top two methods of communication that lead to donations, and having meaningful messaging to promote via social or email drives their efficacy up even higher.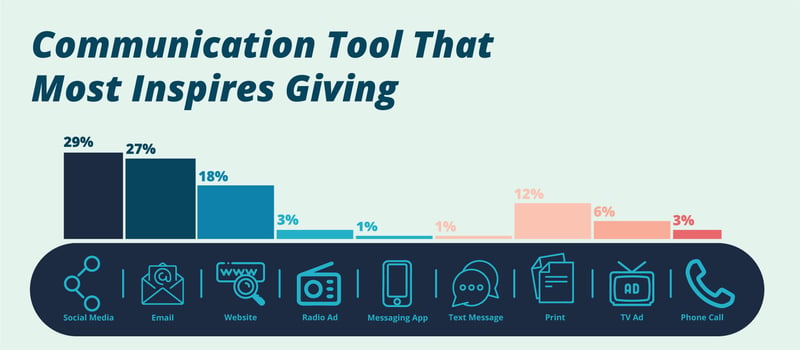 Successful organizations know the value of leveraging compelling data to make the case for fundraising, but that's impossible to accomplish if there's no reporting system in place.
Invest in the time and technology required to make this a central focus of your outreach, and it will improve your fundraising efforts.
8. FASB changes to GAAP
The Financial Accounting Standards Board is a private organization—also a nonprofit—that sets the generally accepted accounting principles (GAAP) for the United States. It's important to pay attention to GAAP and any related changes the FASB makes because independent auditors will hold an organization up to GAAP to determine whether or not they're in compliance. Any non-compliance could result in audit adjustments, penalties, or even a loss in grant funding.
It doesn't happen often, but the FASB recently announced an accounting standards update to improve how nonprofits communicate their financial information. These updates were announced in August 2016 and took effect in 2018. Here's a quick run-down of the big things that changed:
Net Asset Classifications — There were previously three net asset classifications (unrestricted, temporarily restricted, permanently restricted), but there are now only two net asset classifications: net assets with donor restrictions and net assets without donor restrictions. The update also requires organizations to disclose information regarding net assets with donor-imposed restrictions as well as when and how funds can be used.

Underwater Endowments — Accounting and disclosure requirements for underwater endowment funds were also updated, requiring organizations that have endowments with losses to report the current fair value of the fund, original gift amount, and amount of the deficiency.

Donations of Property & Equipment — Unless otherwise specified by the donor, donor restrictions should be released when assets are placed in service instead of over the estimated useful life.

Expenses — Nonprofits are required to present expenses by nature as well as function.

Liquidity and Availability of Resources — The update requires qualitative disclosures on how a nonprofit manages its available liquid resources, as well as quantitative disclosures that explain the availability of financial assets to meet cash needs for general expenditures within one year of the balance sheet date.

Statement of Cash Flows — Nonprofits now have a free choice between direct and indirect methods of reporting operating cash flows.
There are more updates—and explanatory language—on the FASB update page, but obviously the process is complicated and not the most intuitive thing to understand. The best thing a nonprofit can do to is to pay attention to updates like these and make sure their financial records are updated to remain in compliance. That's no short order, but having an efficient system in place that's aided with 24/7 support and expert accounting oversight helps.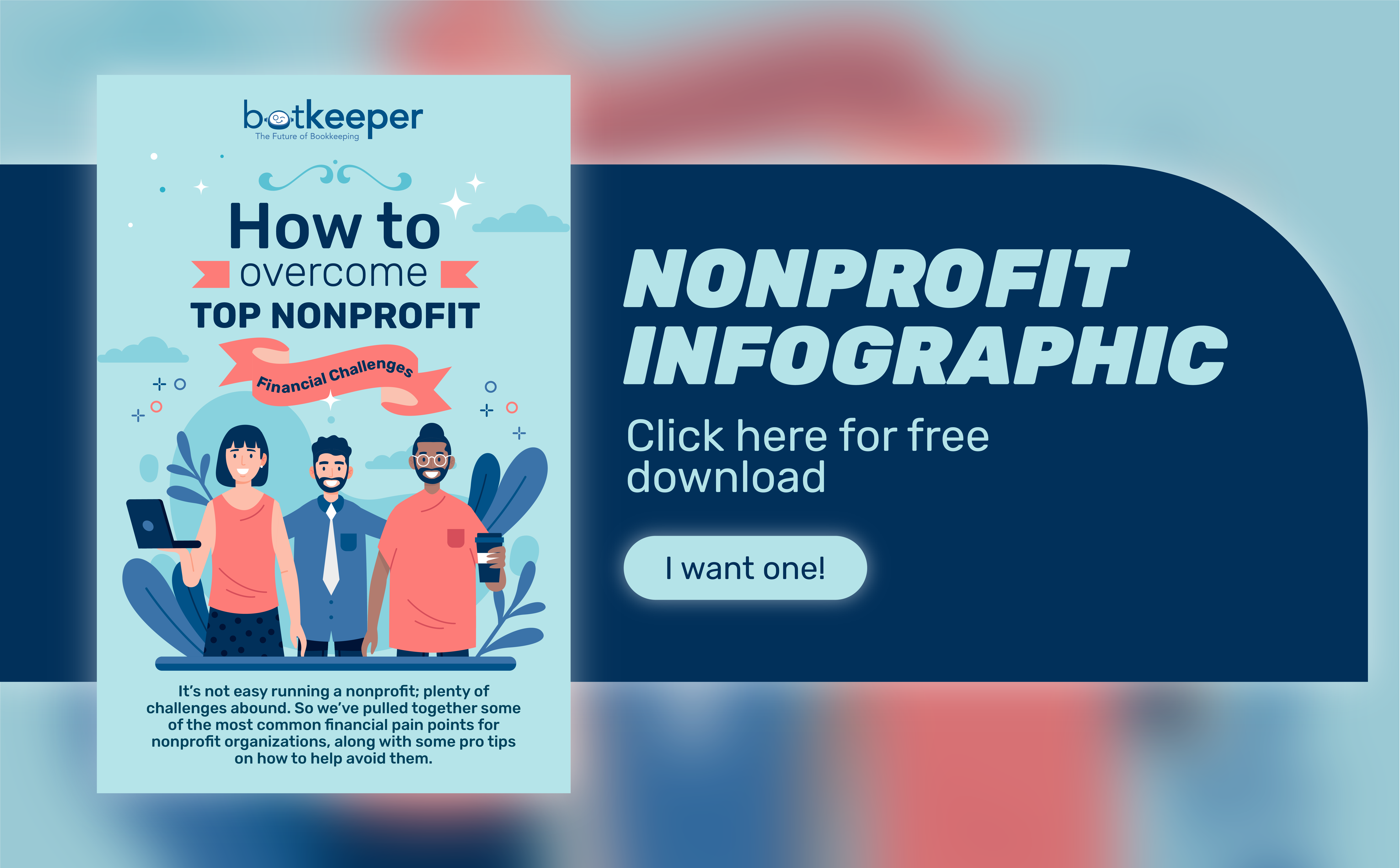 9. Creating a sustainable plan for survival
Having a plan for the future is just as critical for nonprofit organizations as it is for those that are for-profit. Just as a for-profit reports on its financial standings to show how cash flow and budget are managed as well as what's on the horizon, nonprofits report on their cash flow and budget as it pertains to mission, funding, and the organization's future.
But like for-profits, that means nonprofits are expected to be lean machines.
Cash flow for a nonprofit is the mix and timing of when money comes in and leaves the organization. This includes payroll, bills, grant funding, etc. And an effective operation needs to know the pattern and amounts to expect in order to draft a budget for board approval—this enables a nonprofit to move forward and execute on its given plan.
Seven out of 10 nonprofits evaluated by Charity Navigator spend at least 75% of their budget on the services and programs they're meant to provide, and this is considered good. That leaves around 25% to cover overhead and other costs.
7 out of 10 nonprofits spend at least 75% of their budget on executing their mission.
Creating a sustainable plan for the future requires a nonprofit to have an intimate knowledge of two big concepts in order to reach this ideal budget breakdown: what services and programs they provide and how they'refunded.
This comes down to reviewing every invoice, receipt, and donation in order to know everything about cash flow. And the nonprofit industry is a fickle one when it comes to cash flow, especially for those receiving support from government sources which tend to pay only once a service has been provided. That means a nonprofit has to foot the bill until the work is done—a very important factor to consider when drafting an annual budget and plan for the future.
Nonprofits also have to pay attention to designated funds, as sometimes they might have access to cash but are unable to use it because it's earmarked for one specific thing. This, combined with an unsteady cash flow, often leads to nonprofits taking out additional lines of credit in order to keep the organization afloat. That's not a bad thing, but it's another consideration that must be accounted for when planning for the future.
---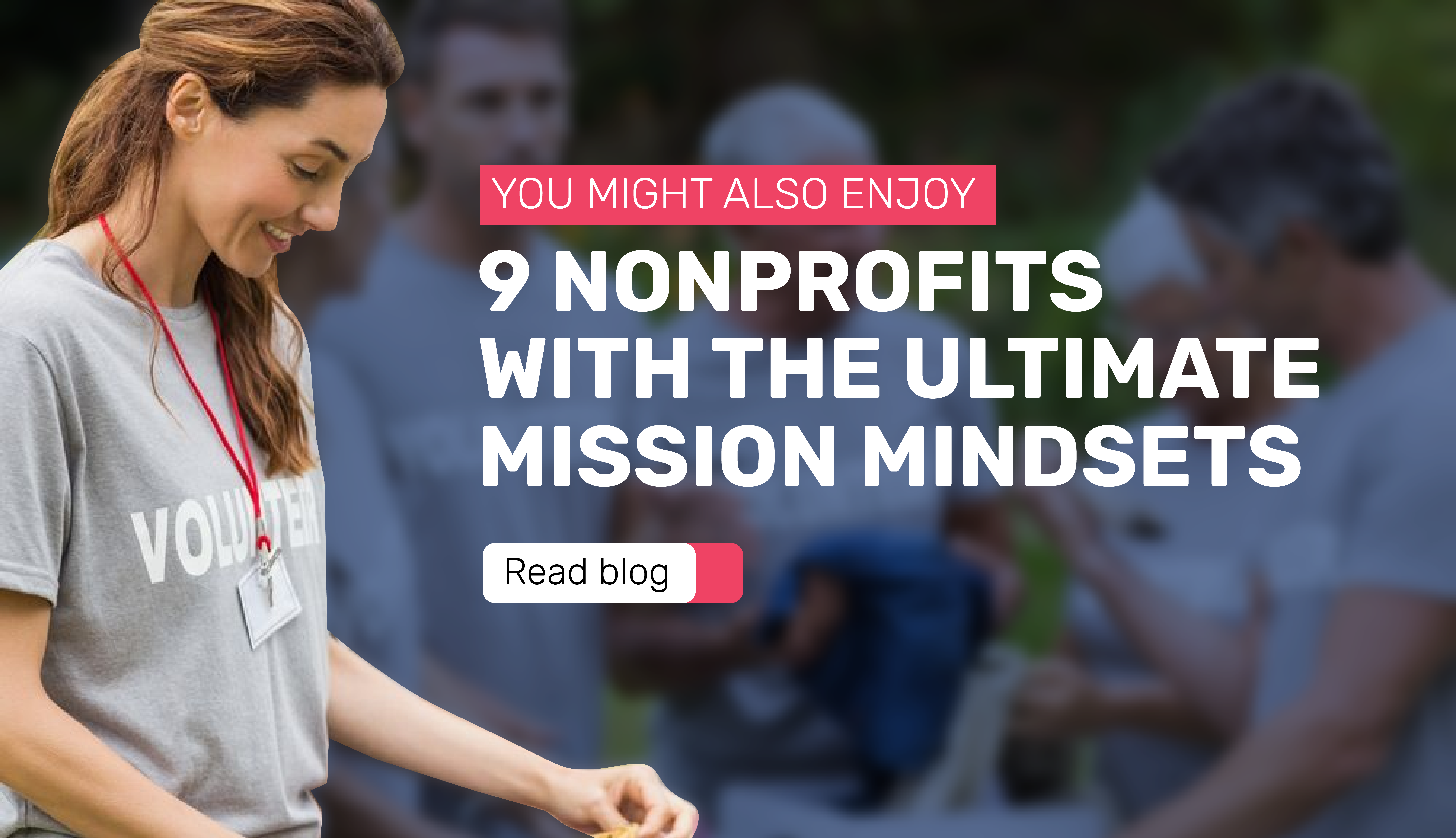 The gist is that creating a budget and realistic plan for a nonprofit's success isn't easy, and it often doesn't balance out. But careful preparation, accurate and attentive bookkeeping, and thoughtful review throughout the year will help guide a nonprofit organization through years of growth and success.
These collected challenges for nonprofit organizations do not make an exhaustive list—as with any business operation, myriad complications exist, and they're likely going to change without warning. But the key takeaway is to remain flexible, vigilant, and mission-focused to see your nonprofit grow.
Learn more about how a customized automated bookkeeping solution will benefit your nonprofit!