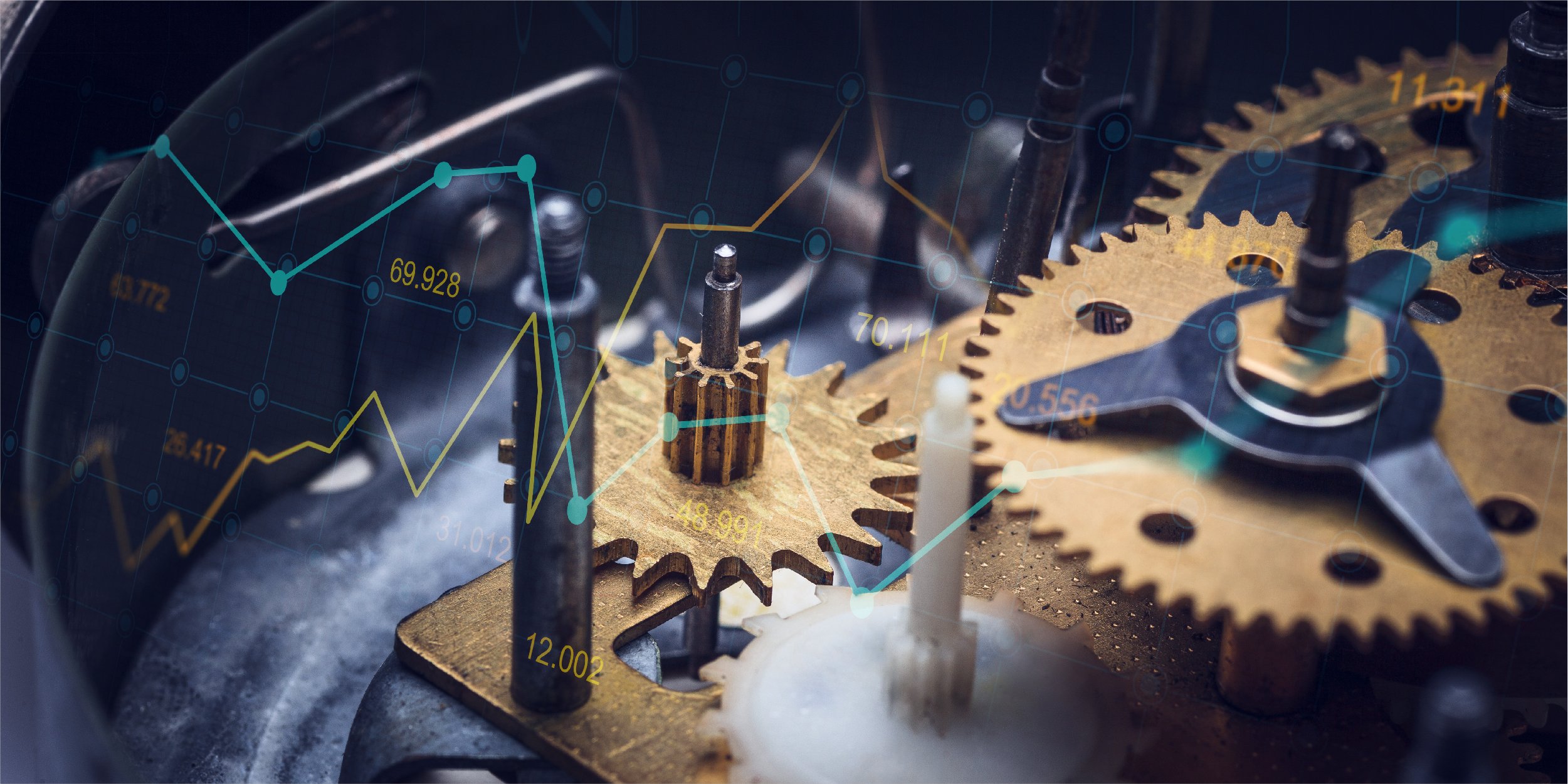 There are two huge challenges that come with growing your accounting firm beyond traditional compliance and tax work:

Figuring out where to go next

Figuring out how to get there from where you're at
The first challenge is perhaps easier to overcome than the second, especially if you're paying attention to where the industry as a whole is going (hint: accounting tech is a huge player in that conversation). You could focus more on providing high-value advisory or virtual CFO services, legacy planning, mergers and acquisitions—whatever your data-driven heart desires.
No matter what you identify as your next move, you likely need help for how to get there. That's where technology comes into the mix. And no, we're not just talking about Botkeeper here!
We recently sat down with Fady Hawatmeh, founder and CEO of Clockwork, to talk about the role of forward-thinking technology in accounting and beyond. Clockwork hit the market earlier in 2021 and provides custom financial projections, forecasting, dashboards, and more in near real-time. That sounds familiar to Botkeeper, but when you take a closer look, you see that the two actually complement each other to benefit business and accounting firms alike.
The following interview has been edited for clarity and accuracy, and we hope you enjoy reading through it and getting to know Fady and Clockwork!
Tell us a bit about yourself and how Clockwork got started.
Fady: I started my career in financial planning and analysis at Boeing, working on some of the largest airplane programs in the world. And after Boeing, I went and did a small stint in oil and gas consulting for smaller private gas companies.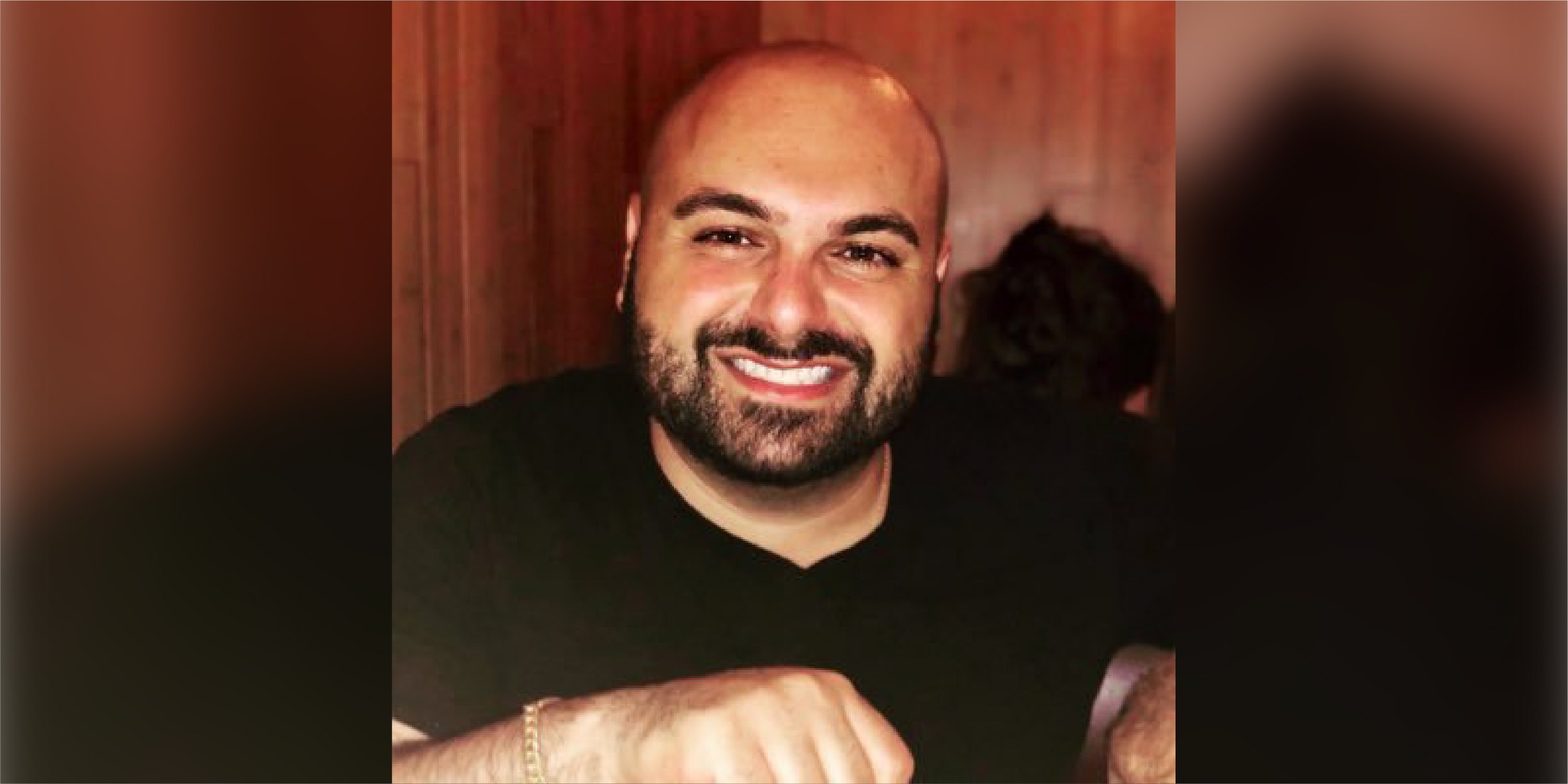 Then I started my outsourced CFO consulting firm, which was basically started out of demand. When you're hanging out with a bunch of entrepreneurs and a bunch of founders, and you're the token finance guy, they always want to ask, "Hey, can you build me a model? Hey, can you sift through where my cash is at? Or can I do this?" And so I basically took that network and built a pretty successful outsourced CFO firm in Chicago.
When I was providing the services for my clients, I was looking for anything in the market that could help me scale easier, provide better service for my clients, and quite honestly, to drive up my profitability, make me more money, let me sign more clients on, and still keep that quality of service.
Every single tool in the market that I tried—literally, every one of them—they all fell short from ease of use. They were super cumbersome to even get up and running, let alone to use. Support was a nightmare.
[I realized] it's difficult to have my client look at an Excel sheet that I built for them, but it's 10 times more difficult for them to have to log into a software that they don't even know what they're looking at. That's really where the huge opportunity came about.
I built my product requirements, but for me to really affect millions and millions, I knew it had to be software. I asked my clients what were the most important things they would want out of a software.
We came out with 30-second account creation, where everything is literally custom built in 30 seconds: your chart of accounts, invoices, bills, customers, vendors, revenue, metrics, dashboards, five-year models, 52-week, cash flow, etc. And you don't have to map anything. There's no implementation, there's no onboarding...you integrate and Clockwork does all the work for you.
Botkeeper: How can you achieve 30-second account creation when we know it takes firms anywhere from around two to 10 minutes to just log into client portals and bank accounts?
Fady: We pull those connections right off the bat with the QBO integration because we're certified partners with both QuickBooks Online and Xero. All those connections are made to your QBO account or your Xero account. We're plugging in, and we're just taking all that data from your QBO integration.
Our largest partner at Withum literally called Clockwork "game-changing for the industry" because of how easy it is to get up and running, and how the point of first value is instantaneous. Within a minute, you're seeing value onto the platform for all of your clients.
---
What's the advantage of firms bringing on Clockwork?
Fady: With Clockwork, we partner with CPA firms so they can make more money per client. Because now instead of working 15 to 20 hours a month, updating actuals, building the models, building scenarios, building metrics, dashboards, doing all that, Clockwork is doing it automatically because it updates every hour out of QuickBooks Online.
You never have to update actuals, again, for any client.
Your profitability is going up by north of 80% per client. And then the CPA firms are having a more sticky service; they're having a more sticky offering for clients.
Here's an example: your client gets to a certain amount of revenue, say $20 to 50 million, and then they say, "Hey, we don't need your CPA firm anymore." But if they have a platform that they're relying on for their assumptions and scenario planning metrics—all these dashboards, they aren't removed from the equation. As the company grows, they actually grow even more in line with what the CPA firm is offering.
Botkeeper: What prevents a company from hiring Clockwork directly for these services?
Fady: We primarily focus on CPA firms; we do not target any direct businesses right now.
The only reason that we still have an option for entrepreneurs [on our website] is when we first launched, we focused on just entrepreneurs. But then I realized the opportunities were with the CPAs. We still allow entrepreneurs to sign up, but our solution isn't intended for them.
Firms get what we call the Clockwork Champions Program, with full-blown white-glove service including co-branded marketing material we provide for you and your clients. We do private webinars, training, we train your team, your clients, and the support is handled by us. You literally get an account executive, a Clockwork coach, available 24/7 and located in the U.S.
Clockwork is a very self-service software. But if you ever do need us, we're literally right there for you.
---
What are some of the challenges you've experienced?
Fady: The biggest thing that we figured out was that what the market needed was different from what they thought they needed.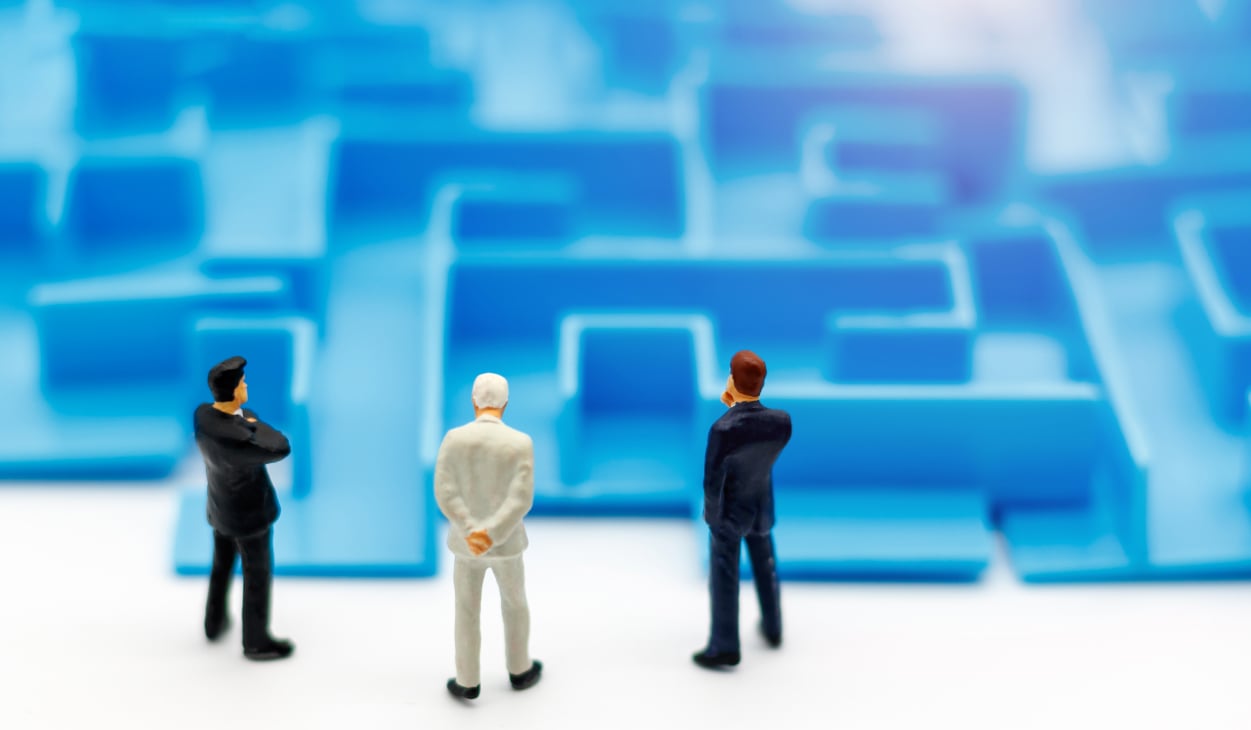 The initial feedback back in 2018 was to automate everything. We literally took two years to build a completely automated platform that did everything for you. And then when we started launching with closed beta, they told us they wanted to be able to change this and they wanted to make customizations. So they didn't actually want a fully automated solution!
With our most recent release, you can build your own custom assumptions with driver-based forecasting. Now we're right down the middle of having enough customization where it's very applicable for a lot more clients, but it's automated enough where it still saves a whole ton of time, a whole ton of energy, and a whole ton of frustration.
We've basically fine-tuned exactly what they said they needed, and exactly what they actually do need, and most importantly, what they're actually going to use.
Botkeeper: What's the Clockwork pricing structure like?
Fady: Everyone's selling to accountants, they're getting pitched 9 million different things all the time. And if you don't have a product that immediately adds value, and doesn't take a whole ton of money or time to even get to that point. That's where you can kind of really disrupt the industry and that's exactly where clockwork fits.
We offer tiers based on how many clients you want to sign up. Accounting firms get a significant price break, which improves the offering that they can provide because their clients get a pretty significant rate for the use of Clockwork going through them.
Botkeeper: Can you talk a bit about your growth journey as a company?
Fady: So the best thing is that our growth has all been on the revenue side. Our team honestly hasn't really grown that much. We now have just about 10 people, so it's not like we're on this huge hiring boom—we're not. Because Clockwork is so easy to use and it's self-service, we don't have to hire a ton of people to manage the product.
A lot of our success is due to the fact that we're working with four of the top 25 CPA firms in the world already. And with them being some of our most proud engagements, we're going to be focused on a full expansion here relatively soon because of their success.
What's on the horizon for Clockwork?
Fady: My vision for Clockwork is that I genuinely want to IPO; I'd love for Clockwork to be the industry standard. I think in 2022, we will absolutely be the market leader in terms of FP&A, strictly from the brand recognition that we're building right now and the customers that we have.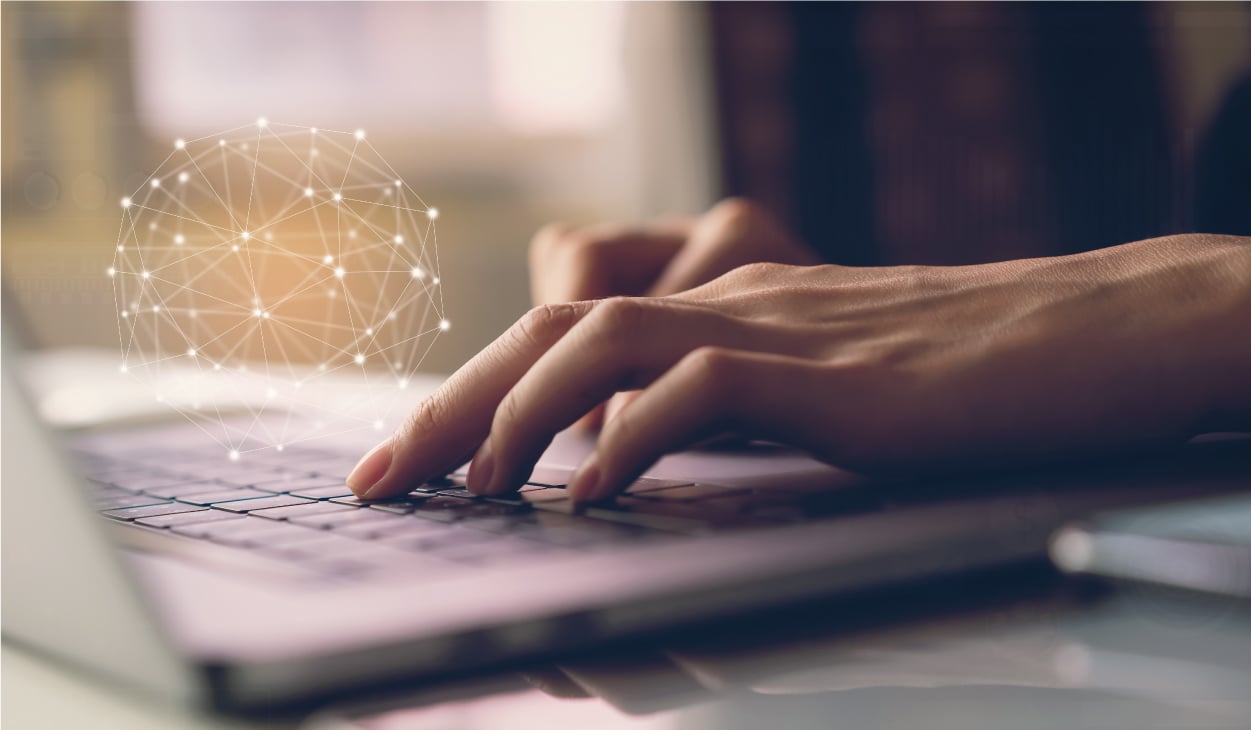 We have several competitors in the space that have raised way more money, but their spending is not in line with revenue. Our growth is really going to be on the revenue side. So toward the tail end of this year, we will go raise a little bit of money for a seed round. Being bootstrapped for so long, we've gotten really good at being really lean and getting a lot of results out of that. And so now we just essentially, are going to pour some fuel on the fire that we've been able to accomplish throughout this year, and just kind of dominate the market in 2022.
With that comes going upstream. Right now we're with QuickBooks Online and Xero; we're going to build out integrations with Sage Intacct and NetSuite. We're going to build out some payroll company integrations like ADP and Gusto. We're also planning to have more people planning aspects of Clockwork, as well. They're going to be plugged directly into the systems; we're going to plug into CRMs like Salesforce, and HubSpot.
We want people to know you don't have to settle for doing it the old-fashioned way. There's a better way to do financial planning and advisory services for firms, for your clients. You don't have to live in Excel—we're going to get as close as you can to never having to touch Excel again.
Botkeeper: Is there anything else you'd like to share about Clockwork or what you're doing there?
Fady: We're a diverse team—I think that's always a super important thing. I'm an immigrant, my cofounder is Black, and we genuinely value a lot of diversity as we grow. We have a much bigger vision, a much bigger mission for a lot of those reasons. We don't want an IPO just for the sake of it; we want an IPO to show that an immigrant- and Black-owned company can IPO in the finance industry in America. That's why we're really pushing ourselves to be the number one.
For more information on Clockwork or to get in touch about scheduling a demo, send a note to hello@clockwork.ai.