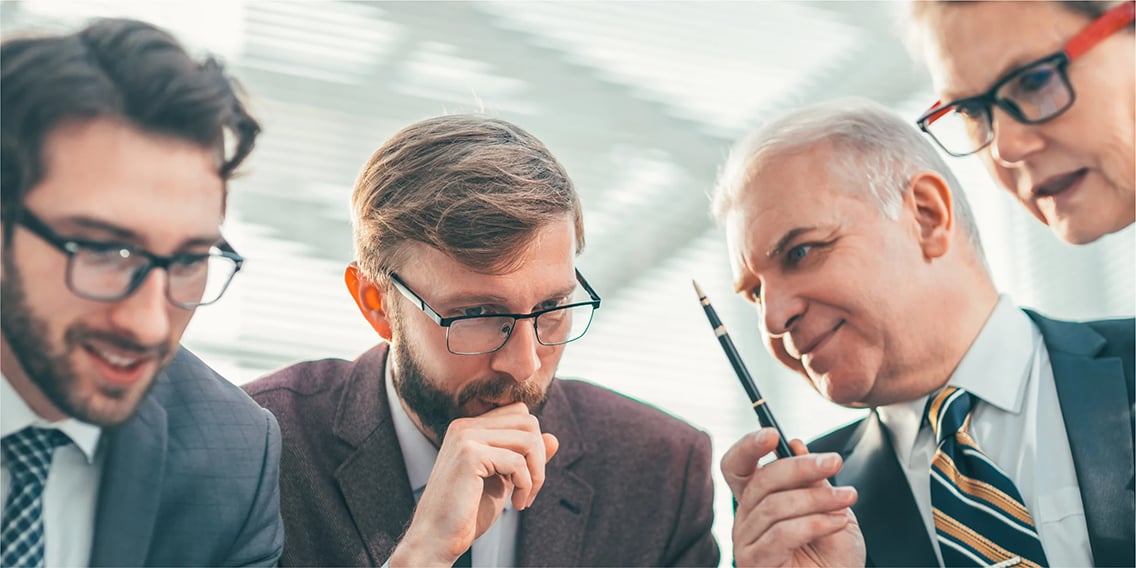 With the ongoing evolution of the accountant's role thanks to technology (notice we didn't say tech was replacing accountants!), it's not always obvious to determine what an accounting professional is supposed to actually do these days. Of course, the answer to that question depends on a lot of factors, but it all sort of boils down to one thing:
What do accounting clients want from their accountants?
Answer that question and you've got a solid playbook for selling your services and solving business accounting problems. That means better client relationships, higher revenues, and almost guaranteed growth.
But it can be challenging to know what challenges you're up against when it comes to offering accounting advisory. So to help you get a handle on client challenges in a proactive way, here are 4 common business problems that accounting advisors are solving for their clients.
You might also want to grab a copy of this eBook:
Problem: Cash Flow
According to a study by U.S. Bank, 82% of small businesses fail due to cash flow management issues. It's the thing that every business knows they need to master but struggle to accomplish themselves.
And we all know that poor cash flow snowballs into bigger problems. When a business gets behind on their cash flow, they search for quick but costly injections of cash. Once that cycle begins, it's extremely difficult to break—that is, if they don't figure it out with their accountant first.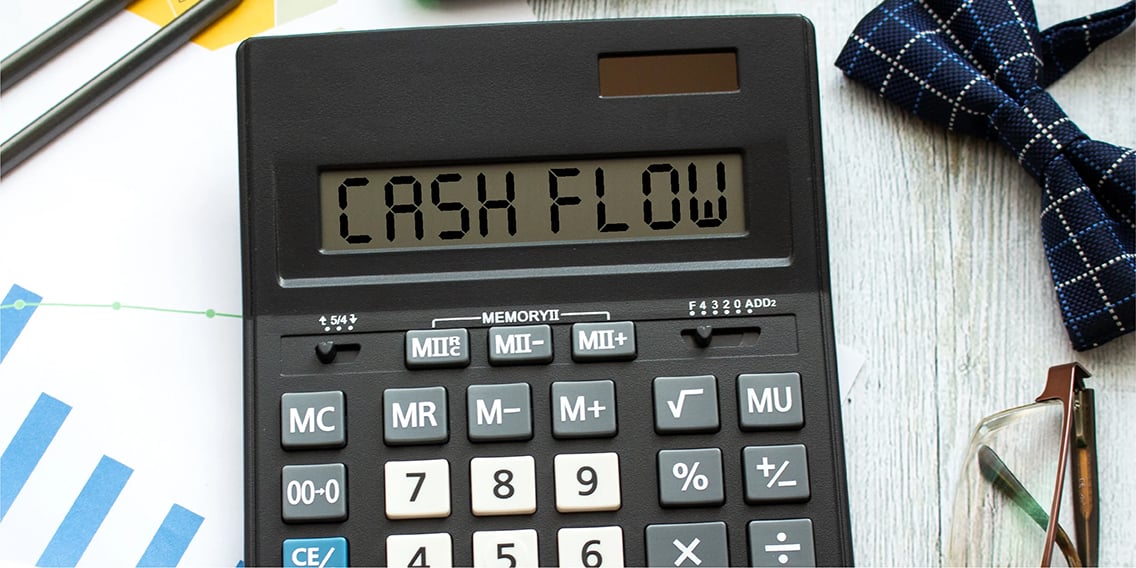 Solutions for Cash Flow Problems
Start by targeting unnecessary expenses. For example, advertising expenses can get out of hand. A 2016 study found that on average, marketing expenses would make up 12% of a firm's budget. However, some businesses were spending as much as 40% of their budget on marketing. This is because businesses are victims of the sunk cost fallacy. They'll try to milk the most out of a new campaign or convince themselves exposure is the reason they're falling behind; they can't or are unwilling to see the truth.
Remember that this will be a sensitive topic for your clients. They might feel embarrassment or shame about their business having financial troubles, and that's understandable.
Suggest new revenue opportunities
Take a critical look at their revenue channels. Some business owners will have blinders on and focus on just a single product or service. A limited scope of product or service leaves a business vulnerable to the rise and fall of demand for a single item or service. Discuss potential revenue opportunities or some passive income ideas based on their industry and resources available.
Compare their prices with competitors
Ensure your clients know their worth. New businesses may not have the confidence to charge market rate for their product or services. Walk through some competitor pricing analysis with your client to see how their prices compare. They'll soon see how it's hurting their business and what they can do about it.
Problem: Funding (Debt and/or Investors)
A common problem tied to cash flow issues is funding. Whether it's getting a new loan or looking for new investors, that injection of money is heavily dependent on cash flow.
A 2019 survey showed 70% of respondents had outstanding debt, and 29% of these businesses reported making payments on debt as being the main problem. This causes problems down the line as the cost of debt continues to grow with each missed payment.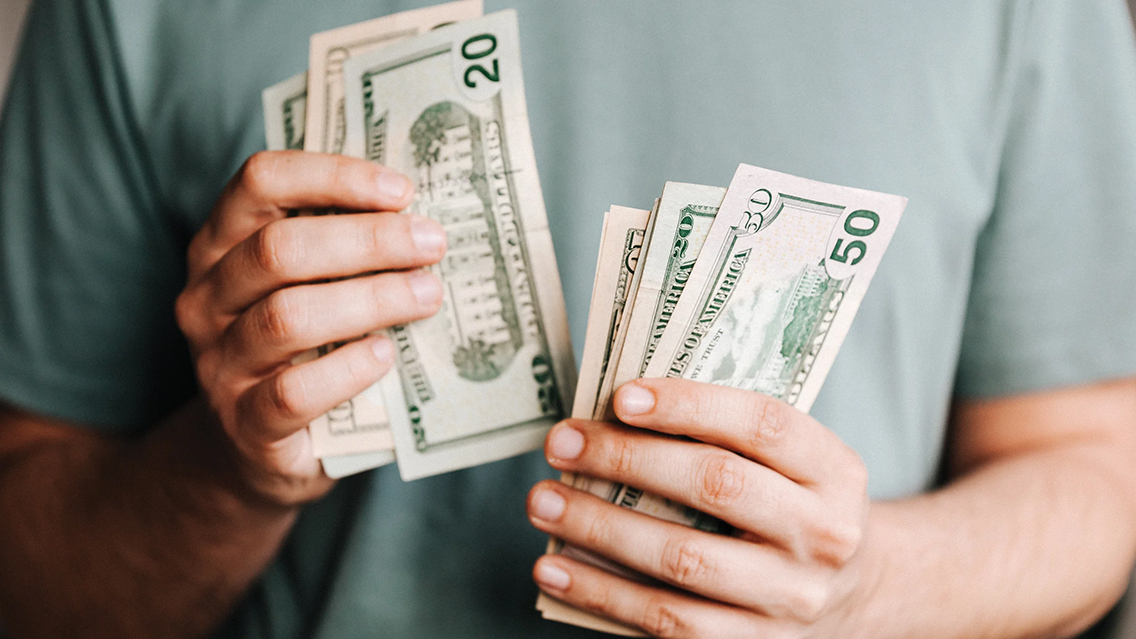 For those looking to find investors to inject capital, having the right documents and the story to tell is key. Poorly presented information prevents business owners from making the mark they hope to make.
With the help of an accountant, businesses can ensure they have serviceable debt or have the information they need to sell investors on their vision.
Solutions to Funding Problems
The only good debt is affordable debt
It's easy to get starry-eyed looking at a big loan offer and start dreaming of all the new possibilities. But a key part of that potential future is whether or not the business can actually pay back the loan.
To show business owners the true cost of debt, walk them through an amortization table (like this free template). Talk about how the amount, interest rate, and payment schedule drastically affect the cost of debt. You can forecast repayment and review how much positive cash flow they'd need to maintain the loan. It's also a good opportunity to discuss how much interest will be paid over the lifetime of a loan and whether it's worth it.
Provide reports and narrative for investor pitches
Your ability to help your clients secure funding is key to your ongoing relationship with them. Generate the key financial documents for a pitch meeting. Then walk your client through how to talk about the more intricate details.
It's important to be as critical as possible so they're prepared for the questions they could face. If you see something in their financials that could draw attention from investors, review how to talk about it to put the business in a good light.
Take time to do some forecasting with your client. Having the dream is one thing, but being able to show where the dream is headed is what makes investors buy in. It can also help answer whether investment is really needed in the first place.
Support a plan to use the money right
Work with your client to set up a plan for what they're going to do with the money before it hits the bank account. There's a reason why lottery winners typically go bankrupt, and it's the excitement of an influx of money. Putting a plan in place will stop any impulsive spending before it can happen, ensuring your client will get the most value from their capital.
Problem: Detailed Reporting and Tracking
A decision can only be as well informed as the quality of the reporting that backed it. Out of date reporting, incorrect data, and a lack of informative metrics contribute to suboptimal decision making. Fortunately, setting up automated reporting is a breeze with new technology, and a quick walkthrough will ensure your client has all the information they need when they need it.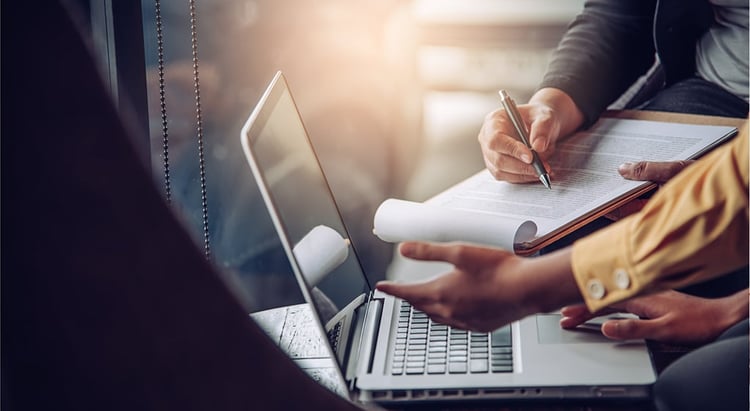 Solutions to Improve Tracking
Set up KPIs that actually resonate
When setting up the reports that your client's going to use, tailor it to their needs. Start with a discussion about what they're hoping to achieve and how they're hoping to get there. This is the perfect time to set up KPIs that your client can regularly monitor. KPIs will turn flustered information-searching into a quick pulse check.
Create dashboards for up-to-date information
Once you've pinpointed financial and non-financial KPIs, it's time to set up dashboards. Choose the reports that best suit your client's needs, and walk them through how to use them. Updating these reports could add more work to your plate, but there's some great software to automate the accounting reports.
---
---
Problem: Hiring and Incentives
The decision to bring on employees or grow the workforce is a big one. But once the decision is made, small businesses have their job postings obscured by bigger competitors. When it comes to adding high-quality employees, businesses need to provide high-quality incentives. This includes benefits beyond salary, which inevitably affect the financials and taxes of the business all together.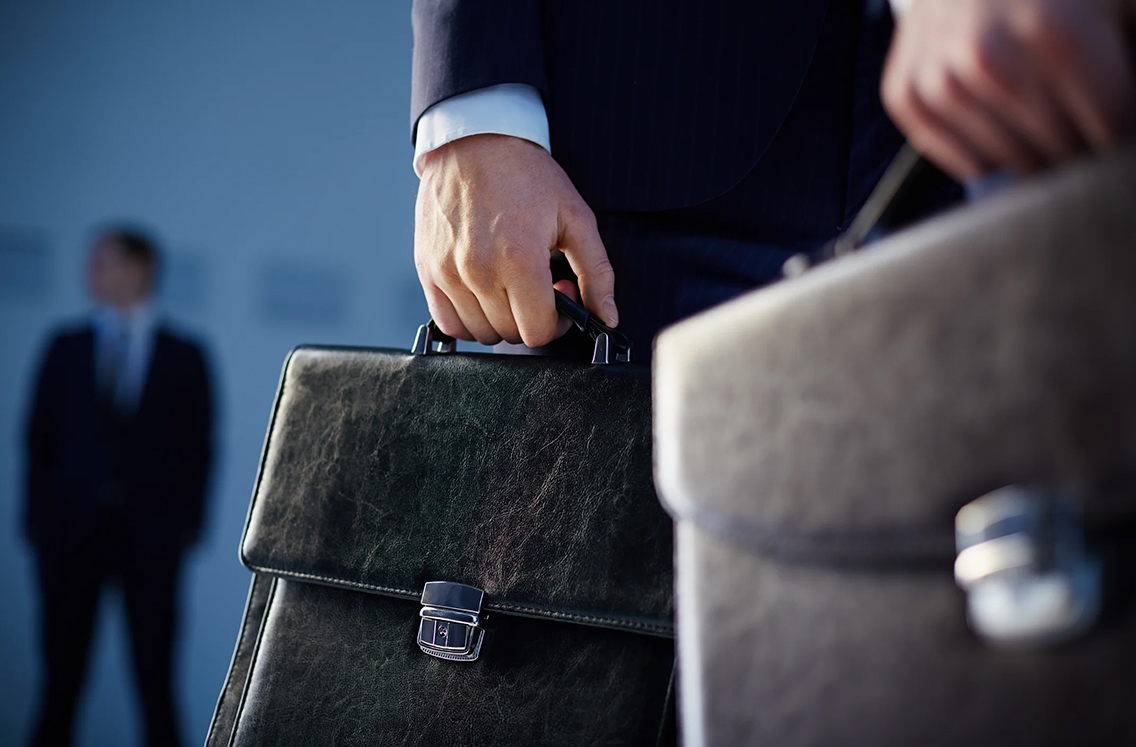 Solutions to Employee Incentives
Educate on the tax implications of NSO vs ISO
Stock options can attract top-tier talent that's invested in building something big. They're not straightforward to implement and have implications on how the business runs payroll. Take time to go over the difference between incentive stock options (ISOs) and non-qualified stock options (NSOs). Both will impact tax filing at year end. Take time to review which would be a better fit for the business.
Discuss how to include health and other benefits
Don't worry, you don't need to comb through providers and plans with your client (although you could go the extra mile). But what is essential is that they know how it will impact their tax filing and payroll taxes.
Discuss what should be considered in a plan first. Then use rough estimates of costs to walk through what a month of running payroll with those benefits would look like. Once your client understands the true cost, discuss how these costs will impact their tax filing at year end. If they're seeming overwhelmed, suggest a payroll provider like ADP to take out the guesswork.
Ready to Solve Your Clients' Biggest Problems?
These four problems are likely to come up in conversation and give you an opportunity to show your expertise. Having these high-value conversations can shift a client's perception of what an accountant is and open their eyes to the benefits of additional advisory services.
But before you add new services, streamline what you already provide to free up time.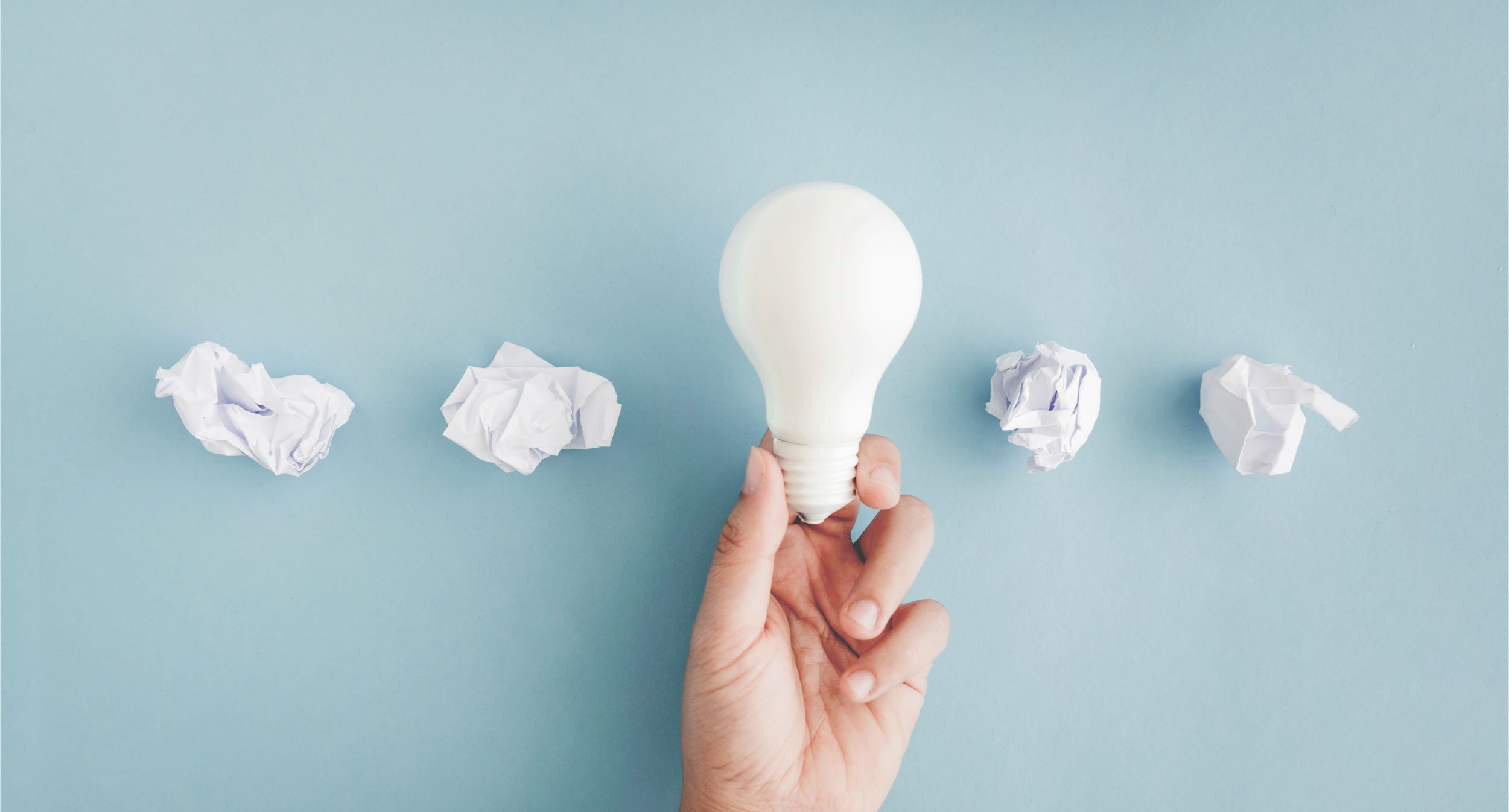 Automating the redundant tasks allows you to maximize your relationship with your clients and provide advisory to those who value it most. Take the first step in freeing up your time by automating tasks like bookkeeping, reconciliation, and report generation—you'll see an increase in capacity and operational savings, too.
Click below to watch an on-demand presentation of the Botkeeper software on your schedule!