If there are specific people that business owners trust, their accountant is very high up on the list. Accountants watch over their clients' finances, make recommendations for cost-saving and growth opportunities, and they ultimately provide their clients with advisory services on how their businesses can and should grow in the future.
WANT TO LISTEN ON THE GO? CLICK BELOW TO LISTEN TO AN AUDIO RECORDING OF THIS BLOG!
But that's not all accounting professionals are good for. They're also an emotional rock for clients when they need them. When the markets take a hit, when a big opportunity like a buyout or acquisition arises, when tax season looms and they fear an audit—accountants serve as emotional advisors, even if they don't know it.
That's why this uncertain period of COVID-19 is so important to accountants, as it is for anyone who provides guidance to their audience. Right now, with your accounting advisory services, there's an opportunity to not only meet your clients' needs, but also to strengthen your relationships with them by leading with emotion.
What we mean by that is to capitalize on your advisory skills by demonstrating compassion and empathy for your clients. We don't know all about what's going on or what the future will hold, but we know that panic and anxiety won't help anyone—especially clients who will inevitably take a financial hit from this period.
No doubt, your emotional advisory skills as an accountant will likely lead to greater trust—and perhaps even lifelong customers—after we all come out of this period.
So in an effort to help accounting professionals provide financial advisory with emotion to their clients, we've taken a conversation between our friends Jody Padar, the Radical CPA, and Gretchen Pisano, CEO and cofounder of pLink Leadership, and pulled out the helpful tips they recommend.
Take a look below, and be sure to reach out to any of us at Botkeeper if you have any questions or thoughts on accounting advisory during a time of coronavirus.
To watch the entire 30-minute interview, click here.
Help Educate Your Clients
There's plenty that goes into emotionally supporting your clients, and some of it stems in practical guidance during these uncertain times.

As one of your clients' most trusted resources, you have the ability to help them in ways no one else can. And these uncertain times leave a lot for clients to worry about,

including the threat of a global recession

. Your advisory skills will not only bring your clients peace of mind, but serving as a beacon of information will help deepen your relationship with your clients.
Be on Heightened Alert
With so many folks logging in from home on their own internet connections, hackers are hungry for sensitive data. Now's the time to remind your clients to stay cyber-safe and pay extra attention to how they share information.

Times of panic are perfect opportunities for cyber-criminals to steal your information. Help your clients remain safe by reiterating your commitment to security and sharing helpful information with them so they can be on the lookout for phishing and other cyber-threats.
Establish Clarity on New Processes
Because your clients are likely used to working with you in traditional formats—in-person meetings, personal exchanges of paper documents, mailing payments to your office, etc.—they're looking to you for guidance on how to proceed. Being in quarantine changes those processes for you and them, and you can create a high value of trust by being open about what's changing.
Create new plans, establish new processes, designate your staff to handle things differently than normal—and keep your clients updated along the way. You don't have to know all the answers, but they'll appreciate your candor. They'll especially appreciate your availability should they have questions (and we bet they're going to have questions).
---
Also read:
What Kind Of Leader Are You?
---
Rely on Your Leadership Skills
You don't have to be a four-star general here, but knowing what makes a good leader will help you, your firm, and your clients through this awkward period.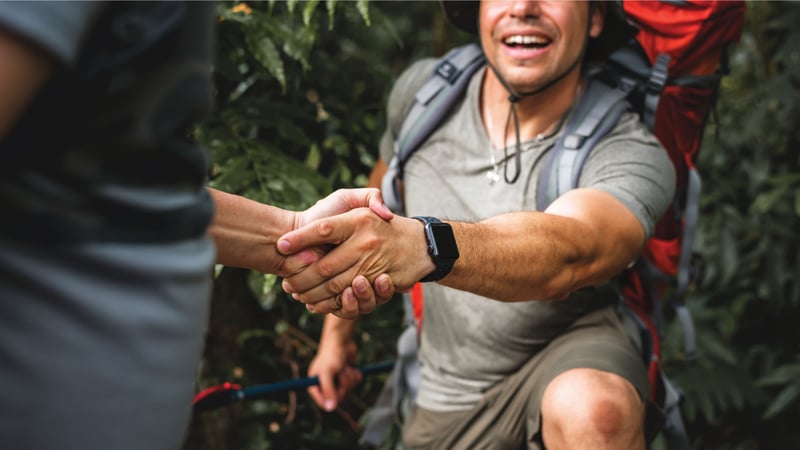 Leadership Starts With Communication
Gretchen Pisano, CEO and cofounder of pLink Leadership, advises accountants to go back to business leadership basics and be consistent, accurate, and forthcoming.
Be consistent — Pisano says this relates to frequency and tone of communication more than outcome-based consistency. Your clients are uncertain of what's going to happen, but if they're hearing from you on a regular basis and you maintain a helpful, knowledgeable tone, they're going to be glad you're on their side. And again—they'll feel comforted, even if you don't have all the answers.

Be accurate — "This means you are paying attention to what's changing in your external environment and that you are communicating those most important pieces to your organization, and that you're doing that in a way that's forthcoming," Pisano said. "And you are rapidly adapting the way your firm is addressing that changing reality...You can't just watch the environment change and either not acknowledge it or watch it change and have a big story about why you don't have to change."

Be forthcoming — Pisano stresses the ability to share the information you have with your clients. This helps build trust because your clients don't feel like they're being left alone or in the dark.
Respect Your Clients' Emotions
Pisano also advises practicing humanity by helping to address your clients' fears and feelings. It's hard to avoid the news these days, but as your clients' trusted advisor, you can help ground them. Emotional advisory means sometimes reminding them to turn the constant news cycle off and focus on what they can change. Their fears and feelings are valid, especially now.
Another strategy Pisano emphasizes is to ask open-ended questions with empathy and compassion. Not only will this help get your clients to talk and build your relationship, but it will help reassure them that you care and are there for them.
Share Your Knowledge
Finally, keep doing what you've been doing, maintaining steady energy that calms and inspires confidence in your clients. One way is to focus on coaching with curiosity and providing them updates on what's trending or happening elsewhere. Think about what's happened in other parts of the world—what can we learn from their experiences? Surely you've read some helpful tips on how to navigate this weird time...share them with your clients and let them know that you're learning along with them.
---
You may also like: 9 Steps to Prepare Your Accounting Firm to Handle Coronavirus
---
Take Care of Your Team
Part of emotional advisory means making sure your team is equipped to handle the changes that your clients are experiencing. Consider it emotional advisory for your accounting firm—it takes a team to create something great!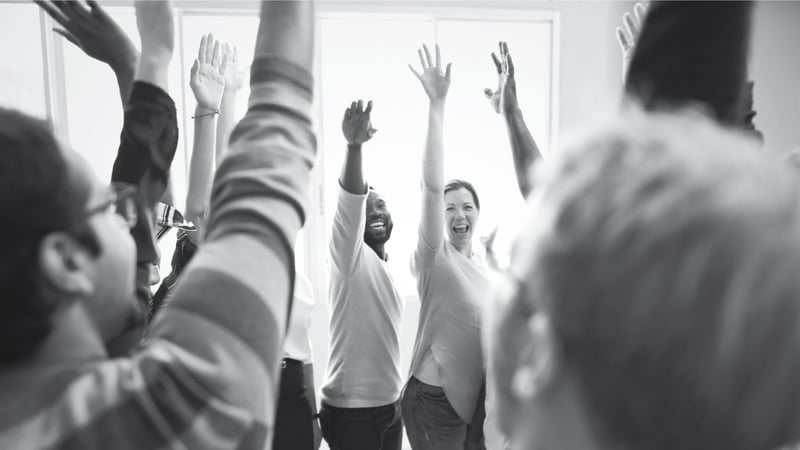 Maintain Accountability
While this period might mean changes to a lot of processes, organizational dynamics, and responsibilities, it doesn't mean anyone's getting a free staycation. Hold your team accountable to behavior and not just results, and stress the importance of respecting their teammates, despite the inevitable frustrations that will come with such sweeping changes to their daily routine.
"It's okay as a leader to feel afraid and to not know what the answer is and to be stressed," Pisano said. "It's not okay for you to take that out on staff."
Modify Your Expectations
The long and short of it is that during this time of remote work, things are going to change. The ways you work and communicate are going to change. The results might even change a bit, although hopefully you're able to settle into a groove and maintain productivity. Regardless, if you can modify your expectations, you'll be better equipped to deal with the outcomes.
In her conversation with Pisano, Jody Padar mentioned such changes to expectations are only natural, but you have to be flexible.
"Expectations—not being caught to the billable hour," said Padar. "Trust your team. They're working from home and doing the best they can, given the circumstances. They may have kids at home—how are you going to address if stuff is getting done or not? I think we have to be a little bit forgiving, too."
Ask for Help
"The number one trust builder among human beings is being willing to ask for help," Pisano said. So while you might be physically distanced from your team right now, you can continue to build your team up and strengthen your connections by asking for help. Rome wasn't built in a day—or by one person—so it's okay to rely on your team when you need to.
---
Read more: 4 Reasons Why Outsourcing Your Bookkeeping Can Save You Time and Money
---
Take Care of Yourself & Your Family
While your clients are probably not a part of your family and home life, they still impact your work-life balance. And we've all been there—taking work home when we shouldn't (except for you tax accountants...it's go time!), letting our work to-do list take us out of the moment when we're with friends and family, or answering late-night calls from panic-stricken clients. It's okay! But working at home and then spending the evenings at home can make things more complicated.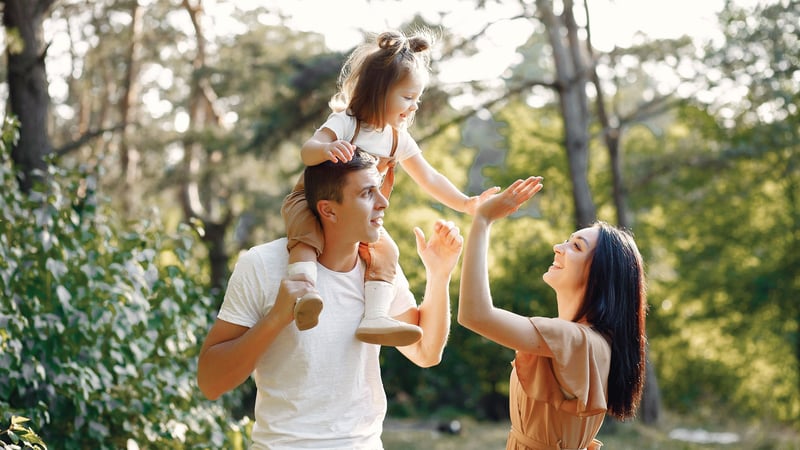 Block off Re-Integration Time
Pisano suggests planning time for re-integrating with your family after your work is done. You don't want to simply check out at the end of the day—they need you just as much as your work needs to get done. But it takes time, and it will happen more naturally if you make a plan (and stick to it!) for re-integrating with your loved ones.
"The things that allow us to re-integrate are exercise, meditation, journaling, reflection," Pisano said. "Calm the system down, and bring things back together again. Put in an intentional gap between work and when you're going to be with your family."
Pisano also recommends asking yourself a simple question to aid in this process: How do I prepare for being home? Once you've figured that out, all you have to do is do it!
Stick to a Schedule
Creating some sense of a routine will help you enter each day—as well as each evening and weekend at home—more prepared and functional. Pisano says that schedules help us stay focused and keep us calm, so having a routine to follow will help everyone get through this period.
This extends to your family, as well. There are a number of daily schedules for kids to help them stay focused and avoid being a total distraction to parents. Here's one example that can be adapted to fit your schedule. You might not be able to follow it perfectly everyday, but it will help prepare your family for uncertainty, which will ultimately lead to you being able to make the most of this unpredictable time.
---
---
The only thing certain about this time we're in right now is (sadly) that there is no certainty. But if you're able to make some changes now and focus on being an emotional advisor to your clients during this strange time, you'll step back into the office with a deeper skills set and clients who know you were with them the entire way.
We at Botkeeper are also with you the entire way, and we have a lot of experience in working remotely. Reach out to us if you have any questions or if you're interested in more tips on how to make working remotely work. Of course we'll also talk with you about how automated bookkeeping can save you and your clients time and money (click below for emotional advisory the Botkeeper way), but we're like you—we'll be ready to assist when you need us. ;)