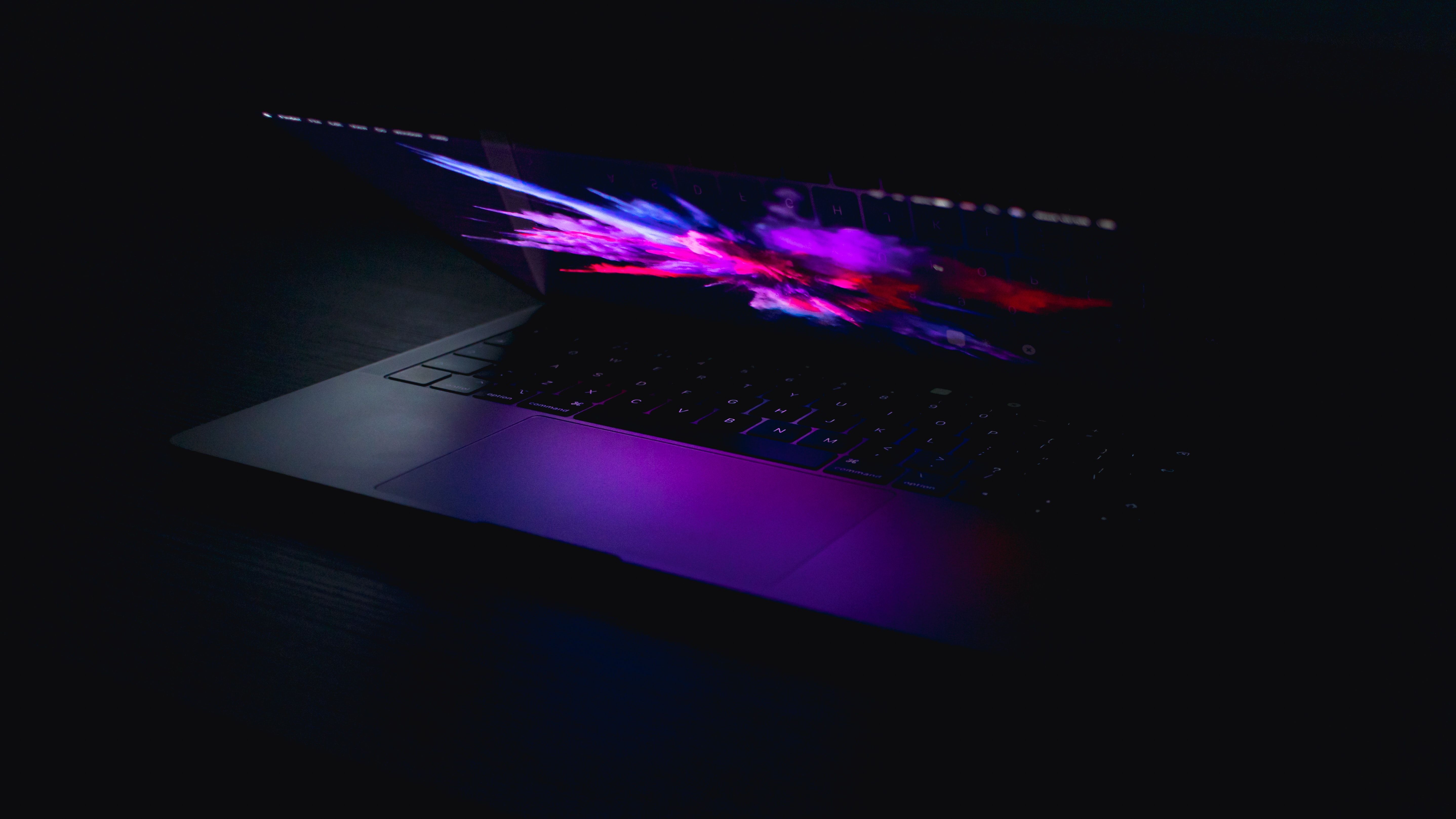 How does Botkeeper compare to Outsourced Bookkeeping?
Choosing the right bookkeeping partner for your accounting firm is critical, and we want you to have the best information possible before you make a decision. So, we've looked a bit closer at a few key differences between two accounting solutions that could provide your business's bookkeeping capacity: our solution, Botkeeper, and the more traditional outsourced bookkeeping option. Ready to see the power of Botkeeper? Click below to book a live presentation.
Overview
Streamline your bookkeeping process with a true partnership.
It's no secret that there are tons of options that can help you streamline your firm's bookkeeping tasks. But let's face it, not all these options are created equal. By far, options that create a powerful, unique partnership over simply providing labor are infinitely better. But what are some other differences?

This comparison will help you understand these differences between partnering with Botkeeper compared to outsourced bookkeepers, so you can decide which is the right option for your firm.
Botkeeper VS Outsourced Bookkeepers: A BRIEF OVERVIEW
Botkeeper
At Botkeeper, our platform combines artificial intelligence and machine learning technology with high-quality, skilled accountants to deliver an all-in-one bookkeeping and pre-accounting solution to accounting firms and their clients.

Through our platform, both our firm partners and their clients will receive 24/7 accounting and support from our global team of experts, as well as incredible insights into financials with beautiful, feature-rich dashboards and unlimited reporting.

In a sense, the Botkeeper team is an extension of your team, integrates fully into your firm's practices, and provides valuable support to your firm during every stage of your growth journey.

Outsourced Bookkeepers
Through outsourcing, you're able to hire an outside, offshore firm or bookkeepers to perform certain specialized tasks, fill specific roles, or work on short-term projects.

Usually undertaken as a cost-cutting measure, accounting firms can turn to outsourced labor to do bookkeeping and accounting services for their clients on behalf of the firm.
BOOKKEEPING SERVICES
We understand, sometimes you just don't have the capacity to provide all your bookkeeping services. It happens to most accounting firms. And when it does, they usually start their search for a solution. And this is where the problem comes in. This is simply because there are so many solutions out there to choose from that it can be challenging to find the right one.

Yet, despite these challenges, it's vital that you choose the right combination of tools and people that can deliver accurate, efficient, secure, and, ultimately, scalable bookkeeping services to your firm. To understand why Botkeeper is the right combination, it's important to first understand the shortcomings of outsourced bookkeepers.
Most outsourced bookkeepers work in the traditional way which involves your firm working with contract or remote bookkeepers to get a client's books done. During this process, the outsourced bookkeepers manually input information into accounting software and report back to the firm when the books are closed. This is, unfortunately, also where the most significant problems arise. Since the work is distributed and done manually, there's a higher likelihood of human error, distractions, and inaccuracies. In turn, this means hours are wasted on reviewing all the outsourced work before you can present it to a client.

Conversely, with Botkeeper, your firm receives an all-in-one solution and partnership that uses a combination of technology and people to help you serve your clients better. Simply put, we solve the problems of outsourced bookkeeping services by providing you with the best of both worlds.

By using machine learning, artificial intelligence, and robotic process automation in combination with the skills and expertise of senior accountants who step in as needed, we simplify manual and time-consuming tasks and can automate your bookkeeping department with human-assisted AI.
In the process, we create lightning-fast and hyper-efficient bookkeeping processes like data entry, reconciliations, classifications, and more. This results in us achieving up to 99.7% accuracy and providing you with extensive support which, in turn, means human error or turnover never affects you or your clients. Ultimately, this results in lower costs, better results, and more satisfied clients.
SECURITY
Let's face it, financial data is some of the most sensitive data there is. Simply put, you don't want data like bookkeeping records, bank and credit card account information, tax data, and other financial information to fall into the wrong hands.
Moreover, the stakes are extremely high with the type of sensitive information your firm manages. As a result, not having the highest security standards leaves your firm and clients exposed to the risk of general mismanagement, failure to comply with governance guidelines, and having data exposed and breached.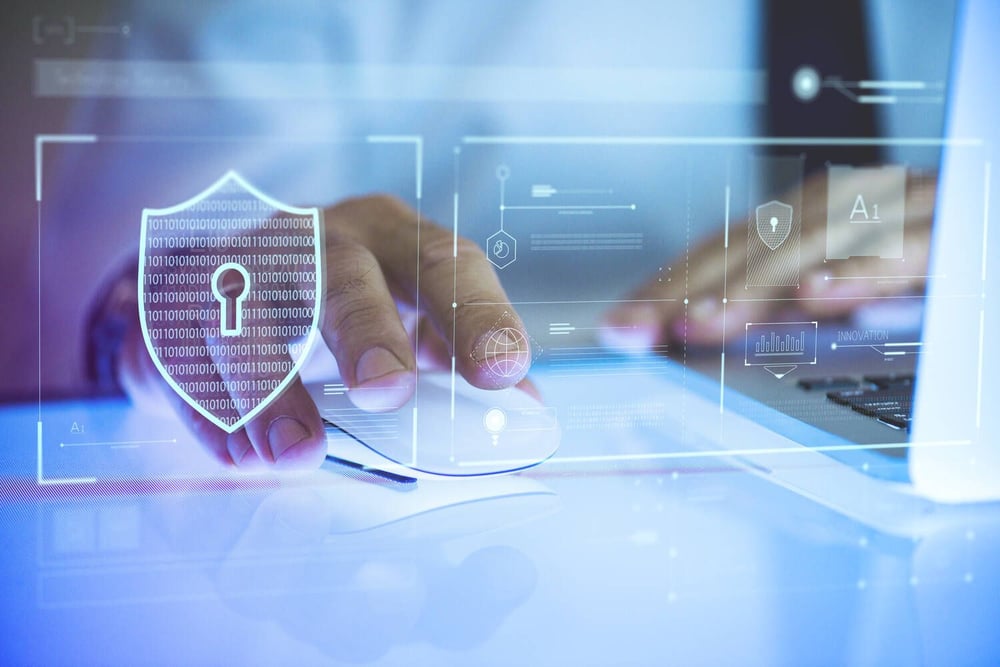 This means, nowadays, any solution you consider must implement the highest security standards and best practices to ensure that both your and your clients' data stays safe. So, when looking for a solution, security should be one of your main considerations.
And here, there are several security challenges and risks outsourced bookkeepers pose for accounting firms and their clients, especially in the areas of privacy management and regulatory compliance.
For one, when working with outsourced bookkeepers, awareness and validation around security practices, qualifications of employees, the infrastructure of systems and access, and the storing and transferring of sensitive data is often not clear or communicated sufficiently.
In contrast, Botkeeper's data protocols include 256-bit encryption as well as several other best-in-class security protocols including background checks, biometrics, and extensive permissions. In other words, we provide you with bank-grade security.
In addition, all of our systems and databases are located in AWS data centers within the US, and we own our IP. Our policies and procedures are also regulated by US law. Simply put, we take data security very seriously. As such, Botkeeper received its SOC 2 Type 1 attestation in July 2020 and then its SOC 2 Type 2 attestation in August 2021. We are is also a member of the Financial Data Exchange (FDX), a nonprofit dedicated to unifying the financial industry around a common, interoperable, royalty-free standard for secure and convenient consumer and business access to their financial data.
Ultimately, the trick to knowing whether a solution's security is up to standard is knowing what to ask and whether or not the answers provided are up to your standards. Hopefully, considering our security practices, we've answered these questions for you.
%
Average accuracy on transaction categorized by Botkeeper
Number of new clients you can bring on daily with Botkeeper
%
Average time saved by clients with Botkeeper
COST OF OWNERSHIP
Cost of ownership is a key consideration when choosing the right solution for your firm as it's a way to assess the long-term value of the solution for your firm. However, despite its importance, it's not the only cost you should consider when it comes to choosing a solution.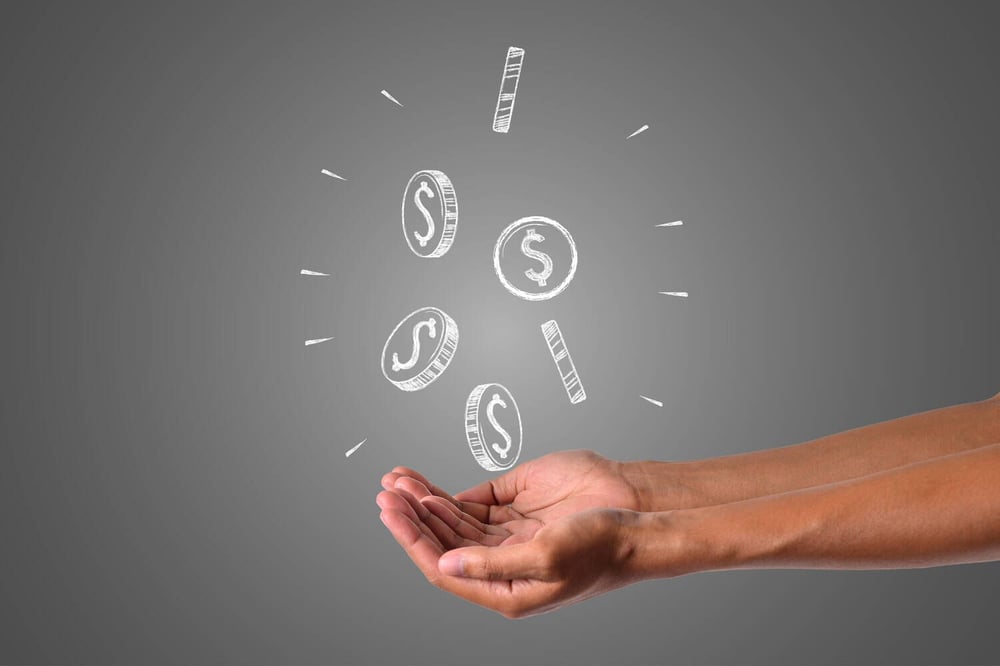 In respect of costs, outsourced bookkeeping services present several challenges. Firstly, outsourced bookkeepers often don't have predictable and transparent billing practices. In other words, you often won't know what you'll need to pay for their services which means scope creep can impact both you and your clients.

Another problem that you'll often encounter is that the costs of outsourced bookkeeping services will vary based on supply and demand. For instance, during tax season, where demand is a lot higher, you'll end up paying a lot more. Consequently, these higher costs filter down to you and impact your bottom line.

Also, outsourced bookkeepers mostly require set contracts where you bring on a bookkeeper in terms of the contract. This, unfortunately, means that, if you work for a new client and need more outsourcing support, you would need to hire another full-time outsourced employee even if the new client doesn't justify a full 40-hour workweek.

Compared to outsourced bookkeeping services, Botkeeper's pricing packages are far more customizable and flexible. As such, our pricing model is not based on an hourly charge but rather gives you the ability to choose the right pricing based on what your needs are based on your clients' gross expenses, how often you need our services, and the services you require. This is simply because we know that firms' needs change over time, and we want to make sure that we offer pricing plans that reflect that. Further, to make things even simpler, we provide you with a toolset that can help you estimate your costs with Botkeeper, and we always have a Botkeeper specialist available to discuss your unique needs and requirements and help you find the right package for your firm.

Ultimately, our fully customizable pricing structure is designed to grow with your firm and, with our Starter package starting at only $55 per month and able to scale up based on your unique needs, our pricing plans allow you to use economies of scale as your firm grows.
Support and Success
Simply put, to achieve success, you need the right support. That's why it's vital to choose an automated accounting solution that offers exceptional customer support. Here, exceptional customer support enables fluid, real-time conversations that help you troubleshoot issues and provides answers to your most pressing questions when you need them.

To provide this level of support, the right solution will need to provide feedback on updates or solutions quickly, offer you multiple means of contacting them including email, chat, and direct message within the platform, and understand the value of being there when you need them.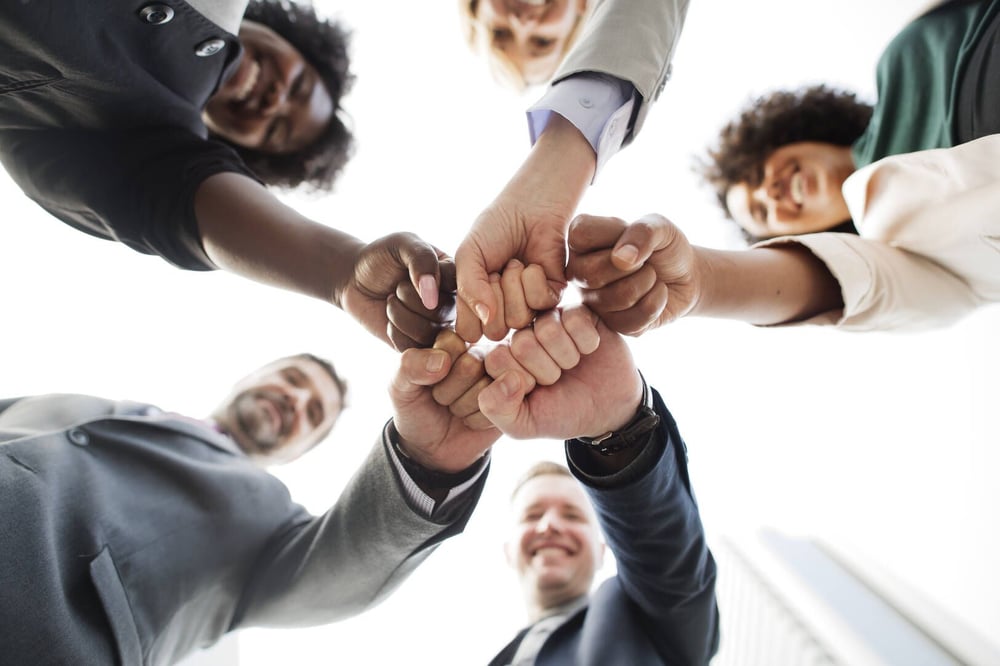 The problem with outsourced bookkeepers, especially considering their geographical location, cultural, and time differences, is that communication can be challenging. This, in turn, leads to limitations on the support you, and by implication, your clients can get which, as a result, impacts your bottom line.
All Botkeeper packages include a talented and experienced Account Manager. This team of experienced accounting professionals manages the relationships with accounting firms of all sizes, including some of the largest and most innovative firms out there.

No matter what the firm's size, though, our Account Manager offers a broad product and technical knowledge, and we designed this role to help empower accounting firms by providing valuable, extensive support, impeccable service, and assisting them through periods of change.

This is just another way we add value for the accounting firms that use Botkeeper and how we help you get the most out of Botkeeper's products and services.

We'd love to talk through our innovative approach to client support and success with you, so click below to speak with one of our experts!
TRAINING
Ultimately, the quality of bookkeeping depends on the person doing the books. For you, as a bookkeeping firm, this means it's vital that you find a team you can trust and rely on.

When you do, you'll also need quick learners that can adapt to your firm's needs and workflows and can, after training, work with minimal oversight. After all, with your limited capacity, that's why you're bringing on additional support in the first place.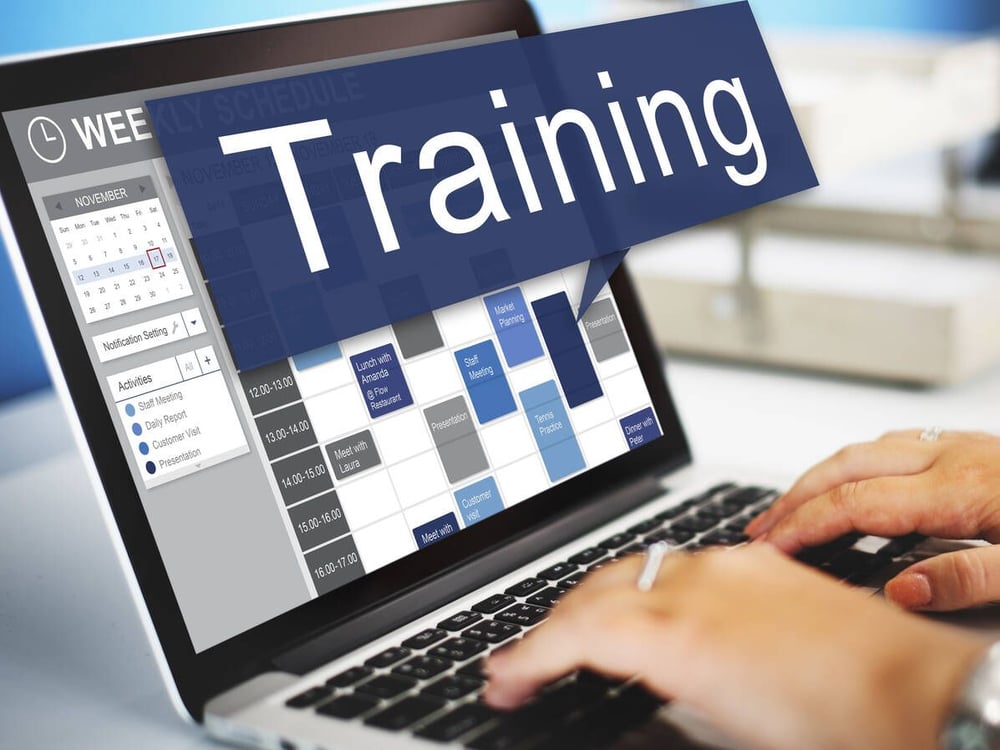 In this respect, outsourced bookkeepers present several challenges. For one, because outsourced bookkeeping services support firms globally, there's no guarantee that they'll fully understand the US Market, vendors, skews, categorizations, and more.
Also, because every firm and its clients are unique and have their nuances, there can be a large learning curve and a lot of handholding necessary to get outsourced bookkeepers up to speed on a specific client's book. This results in a lot of wasted time. And speaking of time, because of time differences, there can be delays between when you provide input and when that input gets implemented. In most cases, you'll also need a high level of oversight when beginning working with outsourced bookkeepers and, unfortunately, this does not always taper off over time. This inevitably results in the work getting done but more of your capacity and time being taken up.
Another major challenge with outsourced bookkeepers is turnover. Every time someone leaves, and they appoint someone new, you're forced to retrain the new hires from start to finish. In turn, this leads to wasted time and a lack of the continuity your firm needs to serve its clients better.
At Botkeeper, we solve these problems effectively. Firstly, we pride ourselves on being a truly global team that searches for talent across the globe that specializes in accounting and bookkeeping services. In simple terms, we don't outsource your bookkeeping, and we never will.
Moreover, our accounting team is trained in-house, and collectively, we've supported thousands of firms and their clients. As such, we know how to consistently meet your unique bookkeeping needs, no matter your clients' industries, business complexities, or what your firm needs to continue to grow and scale.
Because we work in teams, we can also ensure the continuity and consistency of your bookkeeping services. For example, in the event, someone falls ill, or we have to appoint a new team member, you'll never have to retrain a new team member because our model is structured in teams supporting your bookkeeping. This, ultimately, keeps your bookkeeping consistent and reliable!
SCALABILITY
Finding the right bookkeeping solution that works for you today is as important as finding a solution that continues to work for you in the future. So, it's vital that you choose a solution that will be able to grow as your firm and clients grow.
Unfortunately, for many outsourced bookkeepers, this isn't as simple. For one, scope creep regularly impacts the level of bookkeeping support they're able to offer. Also, as your firm's clients grow and scale, you'll need to add more support, with the result that the price of their service steadily increases.
Prices increases, coupled with higher turnover, inevitably leads to rushed training or errors. This means, sooner rather than later, outsourced bookkeepers become uneconomical to use.
Compared to outsourced bookkeeping services, Botkeeper is the bookkeeping partner that grows with your firms. So, as your firm grows, so does our ability to support you and your clients.
With Botkeeper, you won't need any additional training or hiring as you bring on more clients and expand your service offerings. Also, because our customizable pricing isn't based on an hourly charge, you won't pay more when work takes longer than anticipated. Botkeeper's Scoping Tool and Operation guides also allow for seamless scaling by your firm. The result is that you'll be able to grow your firm quicker and easier and serve your clients better.
Botkeeper is much more than just software.
We at Botkeeper are invested in your success. We provide you the support and resources to make the most out of the Botkeeper relationship.
Free Training & Education — Botkeeper resources are available to help you and your entire team learn best practices and successfully execute tactics that grow your business. Take a look at the dozens of resources available, and get started today.

Support Is Available For Your Entire Team — Anytime you have a question, reach out and we'll answer. Our support team is happy to help, whether it's a question about our software or advice on how to best tackle bookkeeping tasks.

Deployment — When you start using Botkeeper, you'll have a dedicated team to help you get started with the software, technical setup tasks, and execute your first successful dive into the tool. Learn more about Botkeeper Deployment here.
We've built the Botkeeper Platform to be easy for Accounting Professionals and their clients to use. That's why we're happy to share reviews of everyday professionals using Botkeeper to grow better, just like you. Click below to request a demo.
The beauty of Botkeeper is its ability to scale and adapt to our growing business. After using Botkeeper for only 6 months, we've been able to save 30 hours per week on transaction categorizing, 5 hours per week of reconciling deposits, and 10 hours per month on reconciling revenue for just one of our clients! With bookkeeping running seamlessly with Botkeeper, I'm able to focus my time on reviewing output and making recommendations to my clients.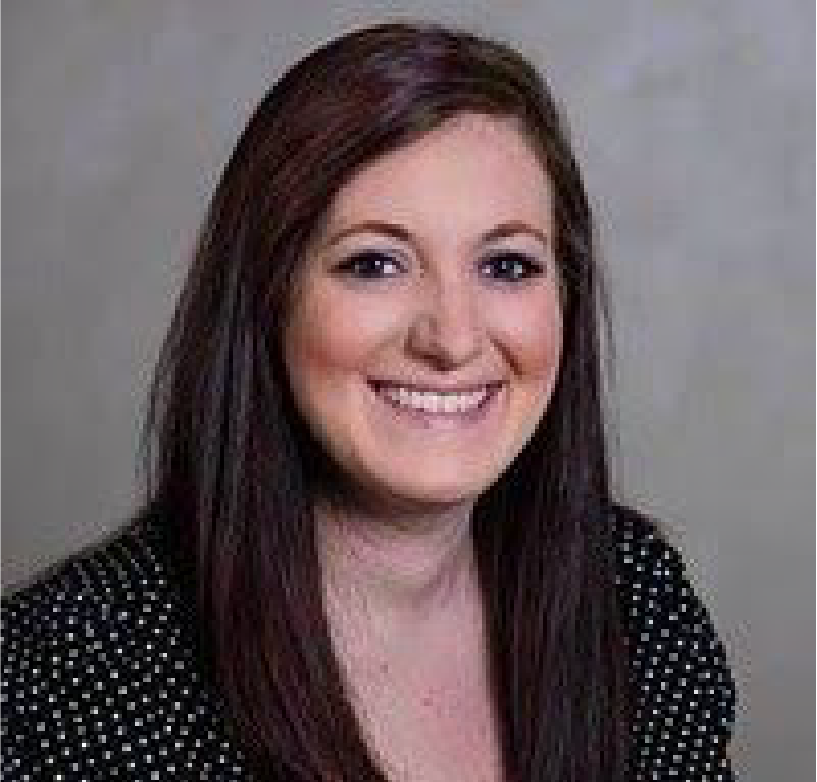 Tiffany Miller
Tm2