- Case Study -
Gettry Marcus
In using Botkeeper, Gettry Marcus has seen a 30-day decrease in the time it takes to close the books, enabling them to focus on their small business growth strategy. The firm attributes 100% of their new virtual client growth to Botkeeper.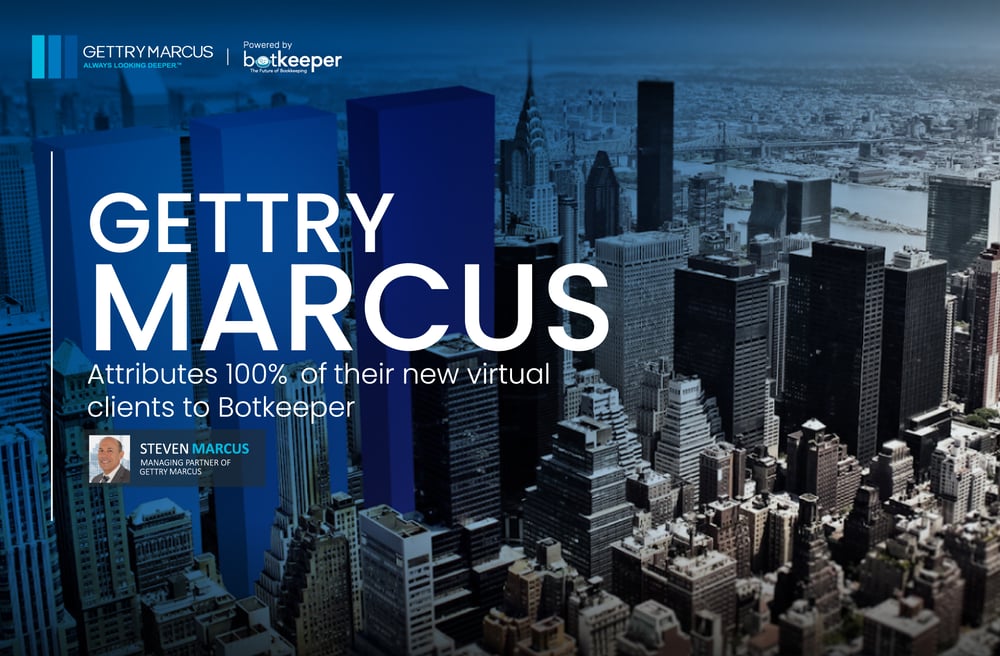 As their small business market grew, Gettry Marcus needed a strategic partner to help them get to the next level of scale and efficiency — all while offering a modern, technical bookkeeping solution to their clients. By implementing Botkeeper's full-suite bookkeeping platform — technology, service and features — Gettry Marcus has seen a 30-day decrease in the time it takes to close the books, enabling them to focus on their small business growth strategy. The firm attributes 100% of their new virtual client growth to Botkeeper.
GETTRY MARCUS ATTRIBUTES 100% OF THEIR NEW VIRTUAL CLIENTS TO BOTKEEPER
Steven Marcus, Managing Partner of Gettry Marcus, a nationwide Top 200 firm, is always looking for innovative ways to create value and grow the services his CPA firm offers its clients. In 2018, Steven recognized that the small business market was being underserved, so he decided to expand Gettry's service offerings to meet the needs of this market. As he onboarded small business clients and grew this portion of his business, he couldn't help but wonder what a bookkeeping platform could add for him and his clients.
Steven thought he was just trying to find the right platform for his firm, but he got much more when he found Botkeeper.
Since adding Botkeeper as a strategic partner and transitioning clients to the Botkeeper platform, Gettry has seen a 30-50% reduction in the time spent on each client's books, a 30-day decrease in the amount of time needed to finish each client's month-end close, and a shift in focus to higher-level advisory work. Botkeeper's strategic partnership has also provided Gettry with an entirely new solution to offer their small business market beyond just a platform: a combination of technology, service, and features.
0

%

Of new virtual client growth attributable to Botkeeper
0
Day decrease in time spent to close the books
0

%

Reduction in time spent on client bookkeeping
Botkeeper became a solution which helped Gettry Marcus win many new small business clients
Gettry Marcus CPA, P.C. is a Top 200 firm nationally with offices in Woodbury, Long Island, and New York City. The firm provides accounting, tax, and consulting services to commercial businesses and high net-worth individuals and industries, including real estate and healthcare. They have one of the premier and most credentialed business valuation and litigation groups in the New York area. Their expertise in diverse industries and a highly talented and experienced professional staff gives them the ability to draw valuable insights from their clients' businesses, facilitating better understanding of goals and problems and empowering clients to attain their vision. Gettry Marcus is "always looking deeper" to build value for their clients.
"In 2018, after recognizing a significant market practice group that we could offer service at the next level to — the small business market — we decided to expand our services," Steven said. "A few months in, it became clear that this market would have different needs than our existing clients. After evaluating what our firm's long-term strategy was for this sector — to grow and scale — we knew we had to explore what an outside platform could do for us. We had made progress, but we weren't exactly where we wanted to be just yet."

Steven wanted to find a platform solution that could not only equip his firm for long-term success using modern technology but also get them to the next level of scale and efficiency. He started exploring different options including companies that provide outsourced bookkeeping services, but they weren't exactly the right fit for Gettry. He then received a personal recommendation and introduction to the Botkeeper founders through a Gettry relationship. Steven had a light-bulb moment with the Botkeeper team when he realized he could get so much more than a bookkeeping platform with Botkeeper; he could get a strategic partner for his firm.
"They explained the platform, the power of automation to help us scale and grow, and then all the platform's features and functionality," Steven said. "They showed us how Botkeeper's offerings could help us attract new clients by giving Gettry a more robust solution for small businesses. We would be paired with a Growth Partner whose role would be to help us achieve our goals and success measures."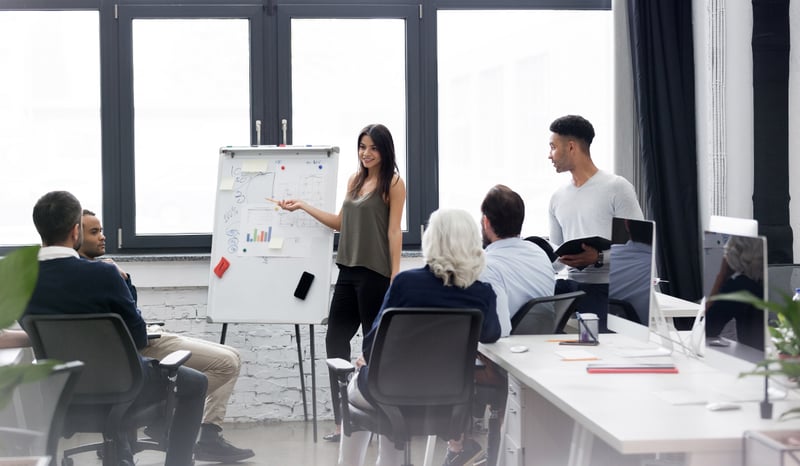 Steven realized that this could be transformative for Gettry — allowing them to diversify with a high-tech platform. He also was thrilled to hear that Botkeeper had investors backing it.

"I liked the fact that Botkeeper was using a high-technology platform and is always iterating on their technology. I was thrilled to see their use of "Bots" to automate accounting tasks. I also liked the fact that there are investors invested in the Botkeeper organization. I felt very comfortable with the platform."
Botkeeper Empowers Gettry Marcus to Develop More Advisory Services
Now on Botkeeper, Gettry is beginning to realize the results they had hoped for.

"We now have the strategic partner we needed! We knew we weren't big enough to do this all in-house ourselves. We had our target list of customers before our partnership — which seemed like a stretch — but we took a fresh look at what Gettry could now offer with Botkeeper by our side. We had an entirely new cutting-edge solution, beyond just a bookkeeping for small businesses."

More importantly, Gettry is now focusing on their target prospects.
"I can safely say that Botkeeper is the reason we can confidently transition 100% of our new small business to our Virtual Accounting Group. We can offer them a full-suite bookkeeping solution — technology, service and features. Now, we have an outstanding platform that uses artificial intelligence, meaningful features that help us display and analyze our clients' data, and even more — exceptional customer service from both the Gettry and Botkeeper teams to offer our clients. The trifecta!" said Steven.
Beyond their growth in virtual accounting, Gettry Marcus has experienced incredible time savings, as well. They're now able to expand their focus on client support.
"For our first set of onboarded clients to the Botkeeper platform, we've seen at least a 30% decrease in time needed by our accountants to get their bookkeeping done. We let Botkeeper handle the repetitive tasks so we can spend our time providing higher value to our clients with advisory services. And because of the direct bank feeds and automation the Botkeeper platform offers, the monthly close is very quick. It happens almost immediately. We have been able to take our monthly close process for our clients from 30 to 45 days on average to closing the books in just 10 days. We now look at our client's activity proactively vs reactively."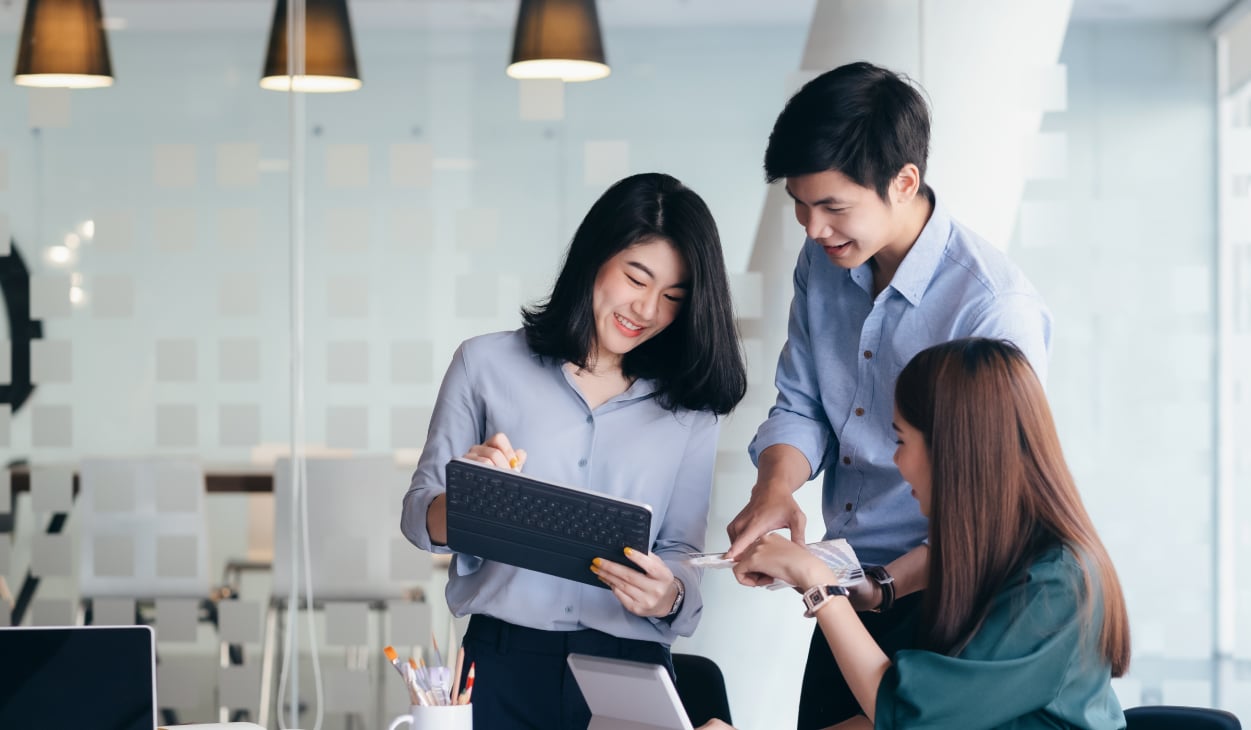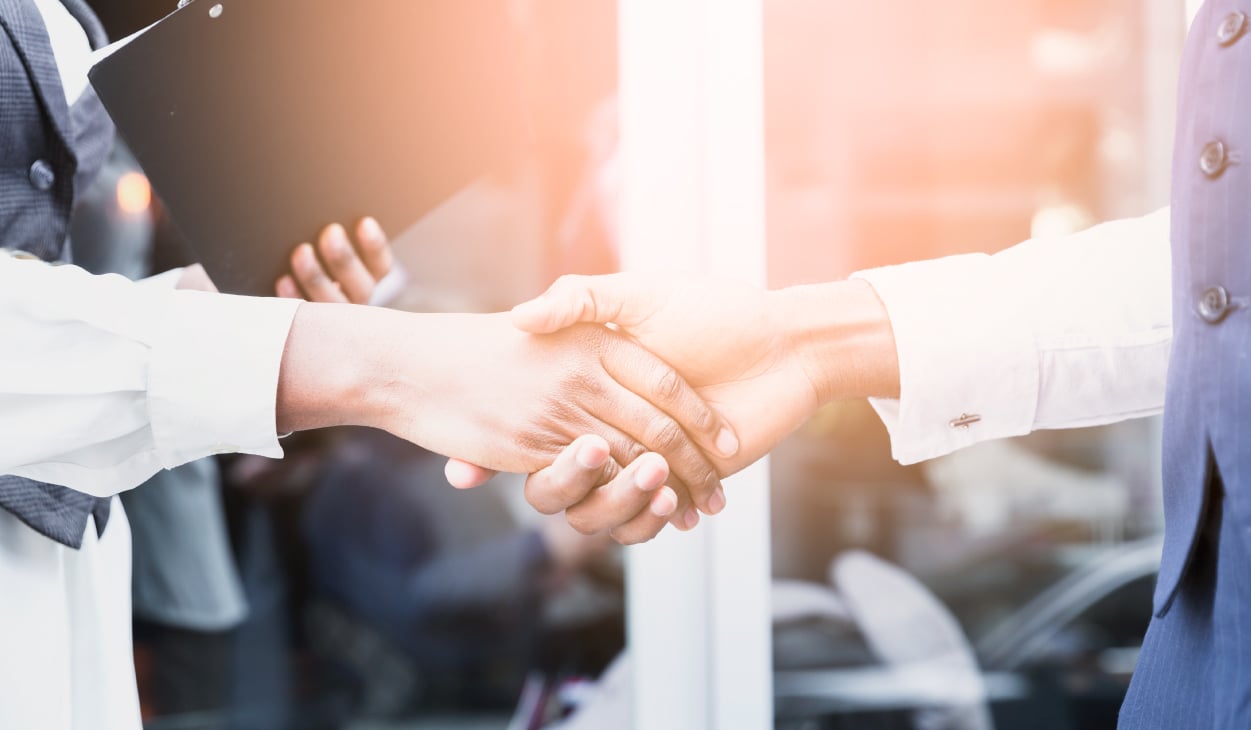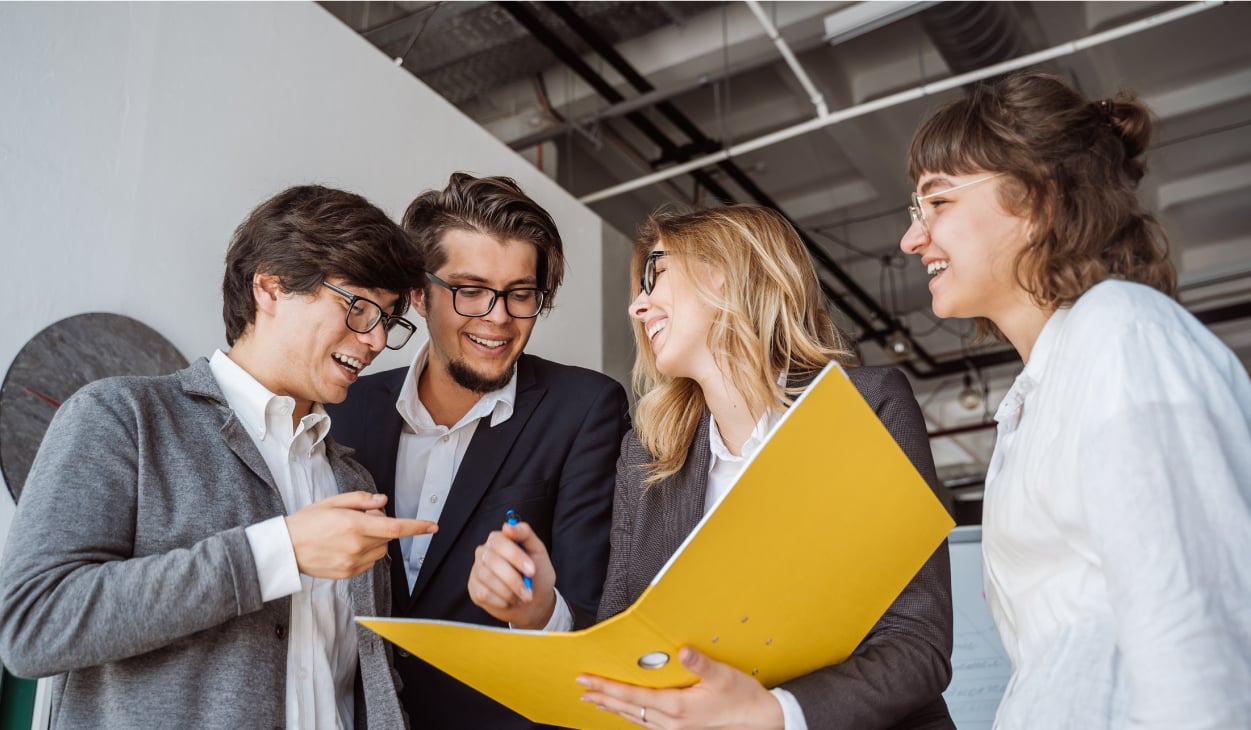 Gettry Marcus' Future with Botkeeper
"We're still a work in progress, and we're going to keep onboarding our small business clients onto the Botkeeper platform over the next year because we see the huge potential this partnership holds," Steven said. "We can now step up and utilize our people for a higher level of service for our clients with Botkeeper. I expect that Botkeeper will save us at least 50% of the time we currently spend on clients' books in the future."

In the long-term, Gettry's plan is to considerably grow their small business sector and become a leading internal accounting provider and consultant for this market. They also plan to replace some of the existing software they currently use and pay for (like HubDoc) now that they have Botkeeper.

"We recognized that the small business sector was being underserved in the areas of internal accounting and consulting services. Our firm wanted to step in and help. We couldn't do it on our own but now with our Botkeeper partnership, we have the right tools to take action. We have the cutting edge needed to achieve our goals and grow our business," Steven said.