13 min read
19 Common Misconceptions About Botkeeper

Aaron Sullivan :
Sep 2, 2020 1:30:00 PM
The internet is full of misinformation, and that's no surprise to anyone. In fact, 52% of Americans believe they're served fake news on a regular basis. And the leading source of misinformation? You guessed it — social media. A classic example: how many times have you seen headlines in your feed announce the death of a beloved celebrity, only to find out later that you were duped?
It happens all the time.
WANT TO LISTEN ON THE GO? CLICK BELOW TO LISTEN TO AN AUDIO RECORDING OF THIS BLOG!
The same goes for the information you consume related to products and services, and that's why it's so important to do your own research before making a buying decision or even formulating an opinion. It might be some extra work, but the peace of mind that comes with creating an informed opinion is invaluable.
To help debunk the myths related to automated bookkeeping by Botkeeper, we've compiled a list of some of the most common misconceptions about our company, product, and services. And of course we're a bit biased here, but read on to see firsthand how we bust some of those misconceptions with stone cold facts.
Fake News Headlines About Botkeeper
1. Botkeeper competes with accounting firms.
Not true! We've heard this one since our inception, and we can't shout our response loud enough from the rooftops: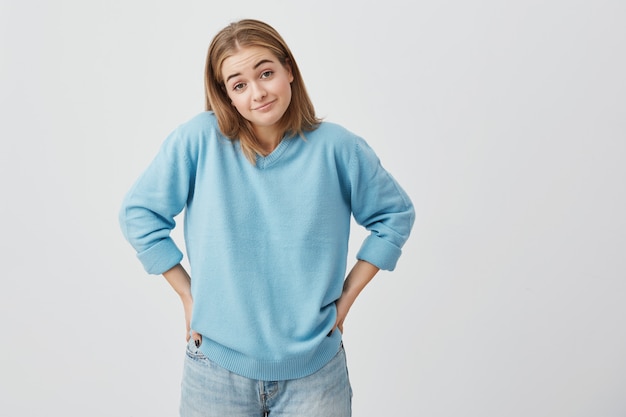 Botkeeper is a human-assisted artificial intelligence platform that automates bookkeeping, purpose-built for accounting firms.
The key phrase in that short description is that Botkeeper is a tool built for accounting firms. Sure, we have clients who are businesses of all sizes and in all industries, but unlike our competition and the bigger venture-backed cloud firms out there — we're not trying to compete with accountants. Rather, we're trying to support accounting professionals so they can better serve their clients.
But we get it — there are a lot of contenders out there, and the competition has never been steeper. Botkeeper's Accounting Partner Program helps accounting firms of all sizes streamline their clients' bookkeeping so they can focus more attention on work that machines can't do, like advisory, forecasting, and tax.
As we've grown and evolved, we've seen firsthand how important it is to ensure Accounting Professionals have the bandwidth and resources they need to best serve their client base of business owners, which is where we can help the most! Selfishly, our model is most successful when we're working with an Accounting Partner, performing the bookkeeping services for their client base. The business owner (our mutual client) gets amazing service from all angles, and our Accounting Partners overcome challenges, allowing them to more rapidly achieve their goals. (Win, win win!) Plus, the services can be fully custom-branded so our Accounting Partners can maintain their branding and customize their clients' experiences.
When we take on direct business clients who may not yet have a CPA (or are on the hunt for a new provider), we love to curate introductions and help business owners find service providers for the work we aren't able to perform. We even curate an Accounting Partner Ecosystem page to help an organization find the right accounting partner for them, which also helps our partners generate new business opportunities.
You can learn more about how we've worked with our Accounting Partners on our success stories page here!
2. Botkeeper is taking accounting jobs.
The world has plenty of Chicken Littles who decry all kinds of automation because they feel threatened by it. But honestly—and we get it—they're speaking out of worry and often a lack of understanding. And yes, much like the "lamp lighters" who felt threatened by the arrival of gas-powered lights on city streets during the Industrial Revolution, modern-day automation anxiety is entirely understandable. However, if we've learned anything from the past few hundred years, it's that progress will continue to push ahead. With this progress, we have two choices: embrace the opportunities, or get left behind.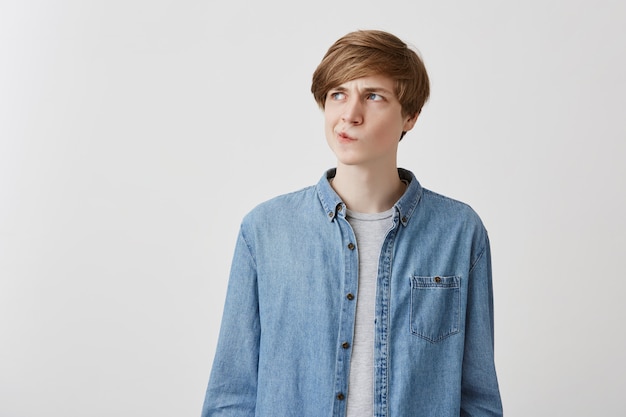 Consider the general role and responsibilities of an accountant, especially a CPA:
Oversee and support day-to-day bookkeeping and accounting operations
Review and ensure the accuracy of financial reports
Prepare and file tax returns
Evaluate financial operations and make recommendations, identifying opportunities, problem areas, and liabilities
Provide forecasting
Conduct risk assessments
Provide advisory services
And more!
Botkeeper is human-assisted artificial intelligence, meaning that the technology is built to automate and learn — but it can't employ the type of creative or analytical thinking required for many of the above responsibilities.
The bottom line is that Botkeeper was created to help firms and accounting professionals do their jobs better. We're talking about spending less time reviewing reports for accuracy and more time advising clients on how to take advantage of new tax laws and blossoming industry opportunities. Automation can't do that. Instead of just keeping up with the data, accounting professionals now have the opportunity to better leverage data to deepen their client relationships.
3. I have QuickBooks Online — why would I need Botkeeper?
We get this one all the time.
QuickBooks Online (QBO) is awesome — an absolute game-changer for handling the books. But it still requires a bookkeeper to manage it, and that's where Botkeeper comes in to supplement the service provided by QBO.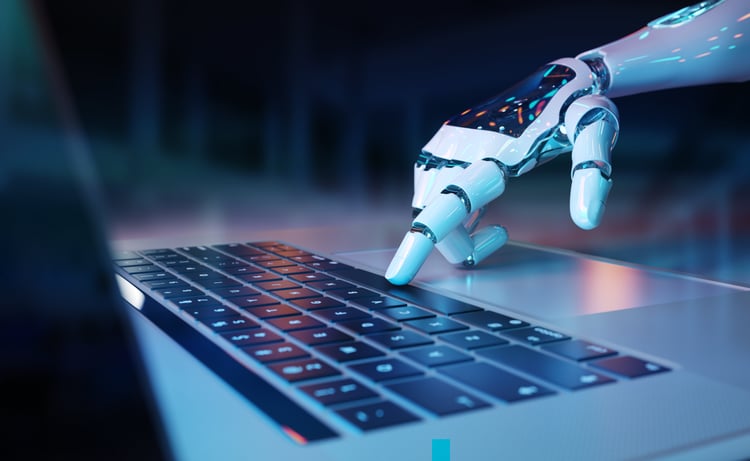 QBO is rules-based, meaning that (for example) you assign a category for a certain transaction, then QBO follows that rule to categorize repeating or similar transactions. It's incapable of making an assessment based on historical trends and then performing an action.
To put it in other terms and sum it up, QBO and other accounting software like Xero are exactly that — software to do your bookkeeping or accounting. Botkeeper goes beyond general ledger functionality and acts in place of (or supports) the person who uses QBO (your bookkeeper), reducing the amount of time you spend on your accounting, saving you money, and eliminating virtually all errors in your bookkeeping. Basically, the two work together!
4. Botkeeper is 100% automation.
Two heads are better than one — and of course we're talking about the combination of a human head and this bot head right here: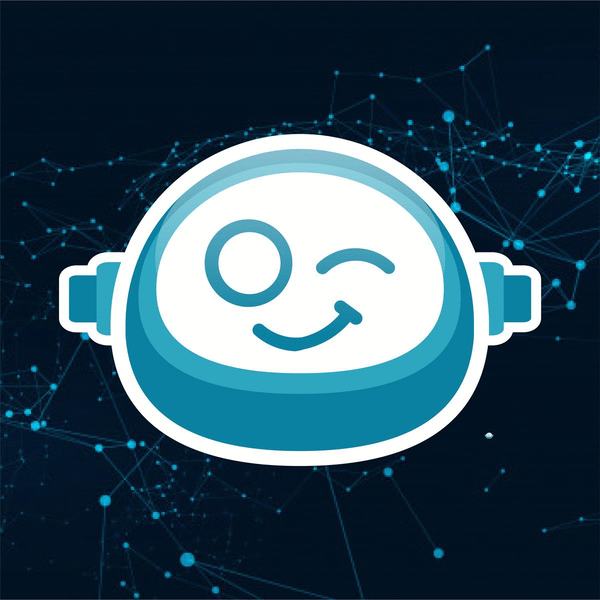 The fact of the matter is that the movie-level AI we're accustomed to seeing on the big screen just simply doesn't exist for businesses yet. This is a well-known (and frequent) misconception to those in the AI space. The majority of AI in the real world is in some way human-assisted. As with many of the organizations leveraging AI/ ML today, Botkeeper is automation paired with human oversight. That means your Botkeeper — our unique combination of artificial intelligence and machine learning — does all the repetitive bookkeeping tasks, learning from historical data and specific instruction to reconcile your accounts, categorize transactions, and produce financial statements (among other accounting tasks). Then our team of expert accountants oversees your Botkeeper's work and makes sure it's correct.
It's like AI in healthcare — physicians are still required to provide final sign-off.
The beauty of this human-augmented approach to artificial intelligence is multifold:
It ensures the technology (your Botkeeper) is functioning properly;
It ensures your bookkeeping is being performed accurately (99.97% — better than a human bookkeeper!);
It leaves room for creative human thinking related to your bookkeeping (bots can't think like real people can);
You only have to tell a bot how to do something once — it won't forget like a human will;
You get additional bandwidth to focus on other areas of your firm or business, whether that's driving growth or taking a little time to breathe and take a vacation.
If you ever have a question regarding your bookkeeping or how/why your Botkeeper performs a specific task, you can always contact human support specialists at Botkeeper for a quick answer.
5. Botkeeper won't scale.
Wrong! We have clients of all sizes from startup to Fortune 5000.
Whether you're an accounting firm taking on more clients or a small business targeting mid-market goals, Botkeeper was built to scale with you. We're purpose-built for growth, and that's why our pricing model is based on expenses — as you grow, we increase our level of support to make sure your accounting needs are met.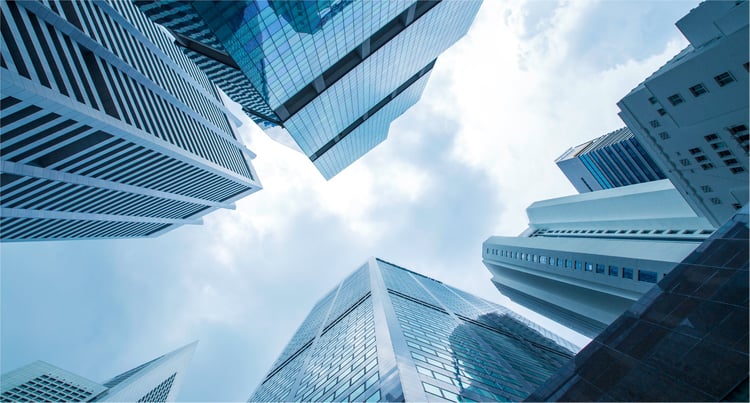 Not to mention, Botkeeper isn't going anywhere. We just secured a Series B round of funding to the tune of $25 million, and a major part of our focus is and will always be helping end users make short work of their accounting. That means investing in and improving our technology, our people, and the accounting community as a whole.
Even better? Given the design of our model, we get even more efficient, more accurate, and more impactful over time. This means the longer you're with us, the larger the compounded return on investment you see.
6. Botkeeper won't work with small accounting firms.
Sure we will! Even the smallest accounting firm serving a single client can get cost-effective and time-saving support from Botkeeper. Our specialists are trained to help uncover your firm's greatest challenges and pain points and then create comprehensive solutions to fit your needs. If we see mutual alignment, it's go time!
No matter how many or how big your clients are, there's a Botkeeper solution for your accounting firm.
7. The Botkeeper Partner Program is only for CPA firms.
Empowering CPA firms to achieve new levels of scale might be our bread and butter, but Botkeeper works with other types of financial organizations, too. We have successful, thriving partnerships with CFO services, bookkeeping firms, and more.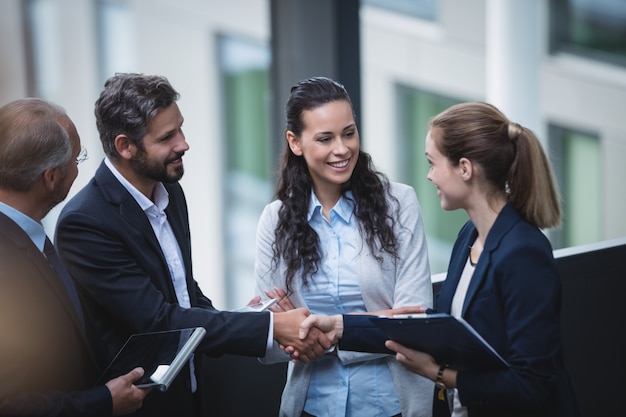 Honestly, one of the things that makes Botkeeper unique is that we're able to support any kind of company — of any size, in any industry. We can handle it all!
8. Botkeeper is expensive.
So is throwing money out the window to fix unnecessary accounting mistakes! Or even worse: paying for the endless cycle of bookkeeper turnover because you can't find someone who's up to the task.
The point is that bookkeeping is an essential part of your accounting firm or business, and you really can't afford to skimp on quality.
The average bookkeeper salary is around $35–50k per year, plus benefits, taxes, and other special considerations you might include like bonuses or company perks. Across our entire base, our clients and partners see significant gains in either time, resources, or a combination of both, saving them around 50% of their investment when compared to traditional bookkeeping services.
9. Botkeeper is difficult to use.
Says who?! Not Tiana R., who reviewed Botkeeper and said:
"The software is easy to navigate helping to make my role more manageable." (Aw, shucks — thank you!)
It's folks like Tiana who helped land Botkeeper in Capterra's list of Top 20 Best Accounting Software 2020 with a total score of 71/100.
But it's our engineers and customer success specialists who make it happen. They're the ones listening to clients and doing their best to deploy updates that address client needs, like improving the Botkeeper Dashboard based on client feedback. One of the biggest challenges amongst business owners and accounting professionals today is the adoption and management of technology. Unlike a lot of point solutions on the market that are difficult to integrate, monitor, and manage, our prerogative at Botkeeper is to give you and your clients a fully integrated and comprehensive experience, handling the heavy lifting, so you don't have to.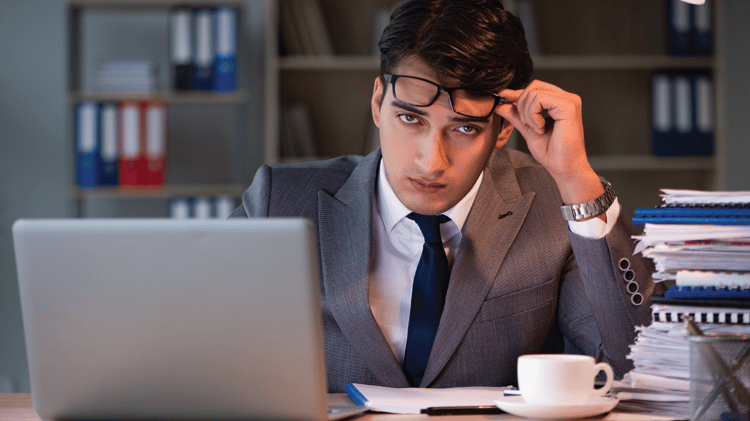 But let's be real: all new tools have a learning curve! And that's why we're right there, as an extension of your team during the setup period. We'll get you familiar with the lay of the land, our easy-to-use features, as well as what your new monthly process will look like going forward. Meanwhile, behind the scenes, our solution is also taking in all of your bookkeeping data.
Bookkeeping is complex, and there's no such thing as a magic bullet solution. Our solution leverages human-assisted artificial intelligence, robotic process automation, and machine learning to make your bookkeeping more efficient and effective, and it's 99.97% accurate. But it takes a bit of time to get to that level of accuracy, so while you're learning how to use your new solution, the solution itself is learning about the unique bookkeeping patterns and nuances, as well!
10. Botkeeper isn't bots — it's offshore accounting.
Just like the legend of Paul Bunyan or Marie Antoinette saying, "Let them eat cake," this one's a myth.
What is true is that Botkeeper has an office in the City of Balanga in the Philippine (PH) but it's not technically correct — or complete — to stop there.
Our Balanga office helps validate and support the work that's done in the U.S., but they do so during their normal business hours, which happen to be hours when we're all snoozing over here in the States. But as everyone in business knows, things can go wrong at any time of day or night, which is why we offer round-the-clock support to all our clients. Our Philippines office makes that happen.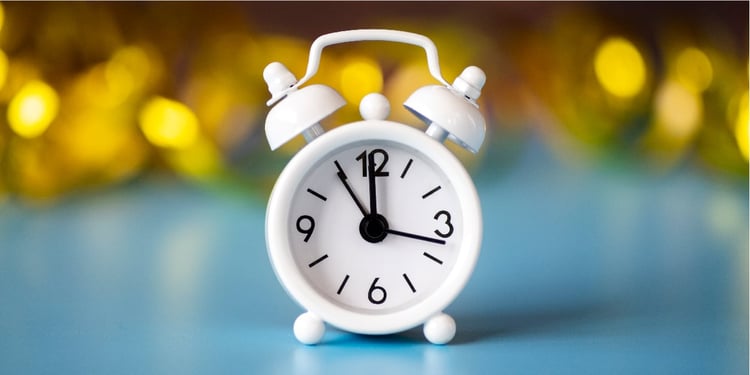 They're also held to the same standards that our U.S.-based accounting team adheres to, creating both a continuity of service and expert-level support whenever our clients need it.
Moreover, our Balanga office is just as much a part of our company culture as our American offices in Boston, Charlotte, and Manhattan. We love our PH family, and we're proud to have a diverse, global team of rockstar staff that impresses everyday! And we hope we can continue to bring that same level of excitement and support to an even bigger global audience someday.
11. Botkeeper takes a long time to launch
Not really. As with most anything, there's a little learning curve involved with getting Botkeeper set up in your books. And that's mostly just making sure your various connections (see no. 17 below!) are established and flowing information properly.
But really, we move at your pace. If you want to step on it and get things going yesterday, we're ready! On the flip side, if you want to take your time so you have the most complete understanding of everything that's happening, we'll move with you.
You'll also have the support of an onboarding specialist who will help make sure everything is running smoothly. While there are some exceptions due to how complex accounting can be (and how fast each firm wants to get going), most of our clients are up and running in two weeks or less.
12. Botkeeper doesn't work with my industry/my clients' industries.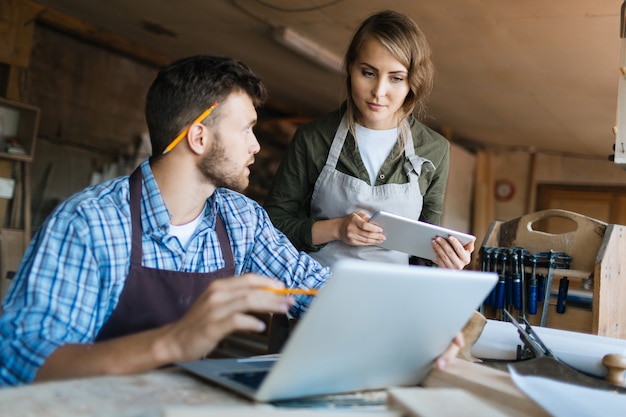 We have clients in pretty much every industry from accounting to warehouse distribution — our tool is purpose-built to help accounting firms help their clients, regardless of their industry vertical.
Next!
13. My books are too messy/my needs are too complex for Botkeeper.
We've never seen a set of books that were too messy for our bots — and that's the truth! Over the last five years, we've gotten under the hood at a lot of accounting firms and businesses, and there's never been a time where we said, "Nah, too complicated."
The Botkeeper approach to accounting automation involves ample review to break down why your books are in whatever state they may be in and how we can work together to clean them up. Our team of accounting pros knows what to look for and where there are easy wins before moving on to more advanced issues. We even have a Playbook that we share with you during the onboarding process to help you know exactly what's going on and what to expect — it helps us uncomplicate things for you and your clients, and it documents processes so we don't add to whatever chaos might already exist.
Basically, we do our homework, we've got your back, and we're ready to take on whatever you throw at us — we eat messy books for breakfast!
14. I have to manually move my clients from QuickBooks Desktop to QuickBooks Online before Botkeeper can come into play.
No — stop! Don't do that! We'll help you. 😁
While it's true that your clients' must be on QBO for us to handle them, we know how difficult and tedious it is to migrate all your important info over to a new system. That's why we're willing to help migrate data and get everything set up.
The nice thing about it is that we've done it so many times — and we're in QBO so frequently — that we know exactly what to look for and where there are efficiencies. You're not alone in any part of your onboarding process, including migrating to QBO.
15. My clients have to know I've hired Botkeeper.
Only if you want them to….
One of the nice features about Botkeeper that other automated accounting solutions don't offer is the ability to custom-brand, which means that we'll remove Botkeeper branding from the tool and then mum's the word.
We won't tell your clients that you're using Botkeeper, and you'll benefit from them knowing that you're on the cutting edge of accounting technology — and you have the chops to create such an amazing, time-saving, cost-cutting, accurate accounting solution!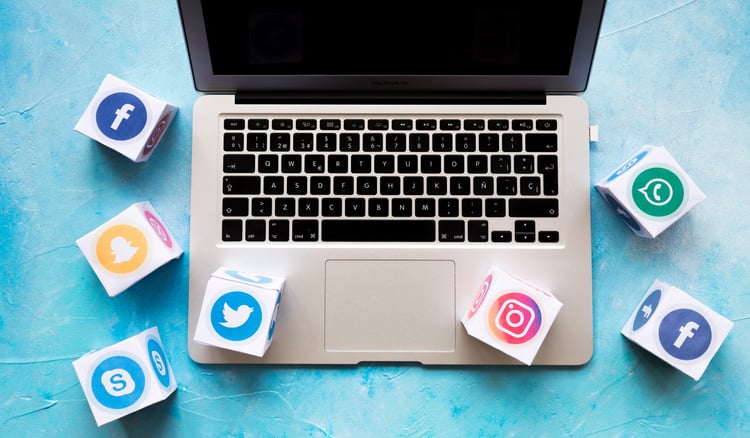 This said, we love the enthusiasm of our partners rocking the "powered by Botkeeper" messaging. Plus, there are a ton of resources focused on growth opportunities available to partners who are comfortable talking about Botkeeper with their clients. Some examples are guest blogging for our website, doing a joint press release, highlighting our partners on social, and giving you your own dedicated landing page on our website for lead generation — plus, a ton more!
1

6. Botkeeper introduces a security risk (SOC)
We take data and information security very seriously, and we go above and beyond when it comes to protecting your account. As a result, we tend to see drastic security enhancements in the firms we partner with.
We protect your data with 256-bit encryption within the Botkeeper hub; that's the same level of encryption you'll find with online banking and shopping. And for added security, all systems and databases are located in Amazon Web Services (AWS) data centers within the US. We leverage AWS security products to ensure that our systems and infrastructure are configured in accordance with security and compliance best practices. All employees attend annual information security training, and we own our IP.
We also completed our SOC 2 Type 1 and SOC 2 Type 2 audit attestations, which verify that an independent accounting firm reviewed and tested our internal controls and confirmed that they meet the AICPA's rigorous requirements for security, availability, processing integrity, and confidentiality.
We're proud to say that Botkeeper is one of the first automated accounting solutions to achieve this accreditation!
17. My other existing software won't work with Botkeeper.
Despite the fact that there are A LOT of software solutions for every single problem that might arise for an accounting firm, we have quite the hefty list of connections and integrations that will work with Botkeeper.
QBO? Definitely.
Xero? YAS.
Salesforce? Yep.
Shopify? You bet.
DocuSign? Totally.
Gusto? Of course!
Google Ads? We got you!
Our Connections Library lists out all the connections available to bring into your Botkeeper Dashboard, and if something's missing from the list, you can always ask us and we'll see if and how we can make it work.
18. It Will Take Too Long To Bring My Clients Onto Botkeeper.
Only if you're operating on a carrier pigeon network! (And if that's the case, you've got bigger problems to deal with than client bookkeeping....)
This is such a common one, and with limited capacity and time available for firms to get even the bare minimum done on a regular basis, transitioning clients to a new system isn't necessarily a priority. But don't worry — we've got you!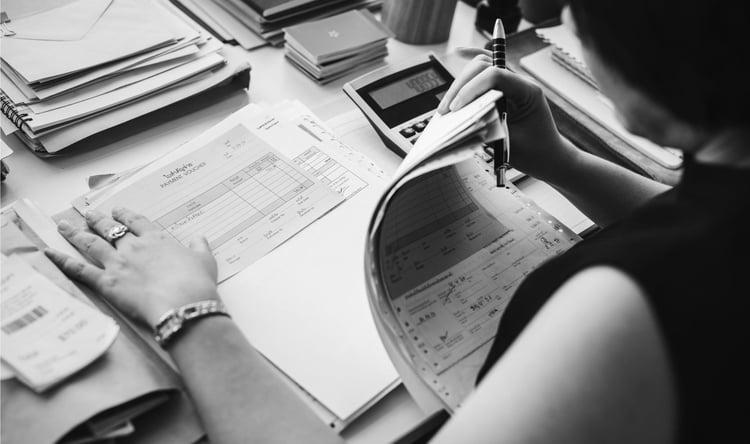 The Botkeeper Scoping Tool can easily assess and scope any client on QBO in under 5 minutes. And then based on the info collected during the assessment, you'll get a suggested package for your client, along with pricing information (based on package and number of accounts in QBO). It's a slick tool that makes short work of your client assessment!
19. Botkeeper is just another cloud accounting firm.
How dare you! No, just kidding.
We can see how more than a few orgs might fall into the "cloud accounting" bucket, but unlike many of our competitors, we're actually purpose-built to help your accounting firm generate more revenue and scale. We won't compete with you for clients. We won't undercut your prices so you have to revise your pricing model. We won't blend into the scenery with other solutions that only care about getting your money. Your clients ARE our clients — we want everyone to win.
We're here for you and because of you, and we're looking to grow with you. That's why we closed a Series B of $25 million in under 60 days —during one of the biggest economic downturns in modern history — we knew there was no time to waste. There are real challenges in the accounting space we're determined to solve, we have big goals for how to help transform the industry, and we need you to make that happen.
Botkeeper Will Supercharge Your Growth
Not fake news! This one's actually true.
We created Botkeeper to be a catalyst for growth, no matter your firm structure or where you're at in the growth process. Our clients and partners tend to see big improvements in either their time or resources — or both — which helps save them around 50% over traditional bookkeeping costs. Plus, they get peace of mind knowing that Botkeeper is working round-the-clock at almost 100% accuracy.
We're ready to keep working hard to make the accounting industry better for accounting professionals and their clients, and we're not about to stop anytime soon.
If you're ready to learn more about joining us on this wild adventure (yeah — we know accounting can be a wild adventure!), click below to get a personalized assessment, and ask our team of dedicated specialists anything else we might have missed on this list. We're ready!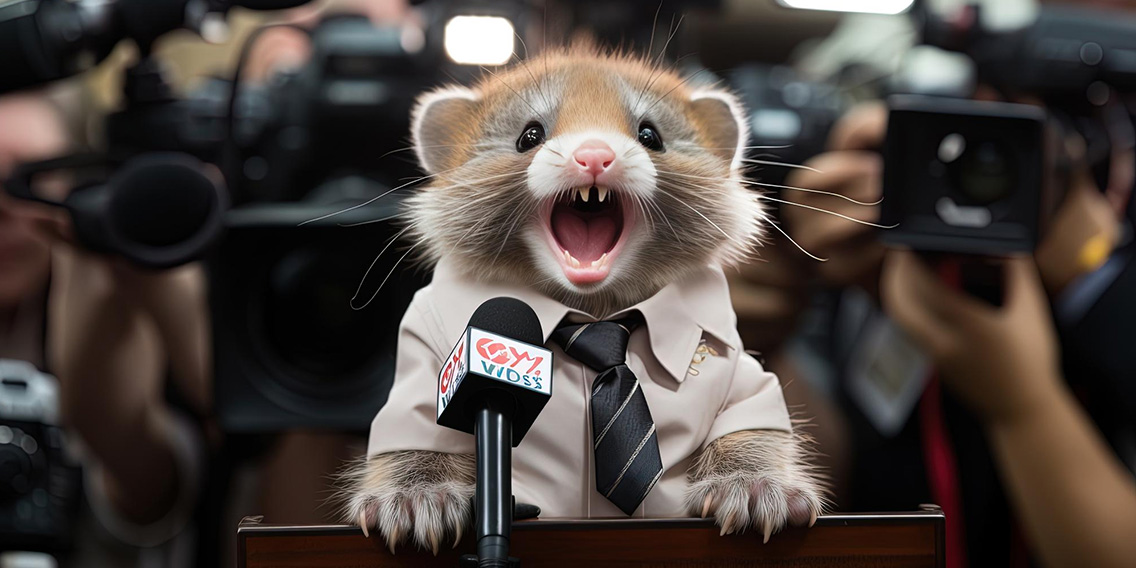 In the dynamic landscape of Client Accounting Services (CAS), effectively communicating your firm's...
Read More