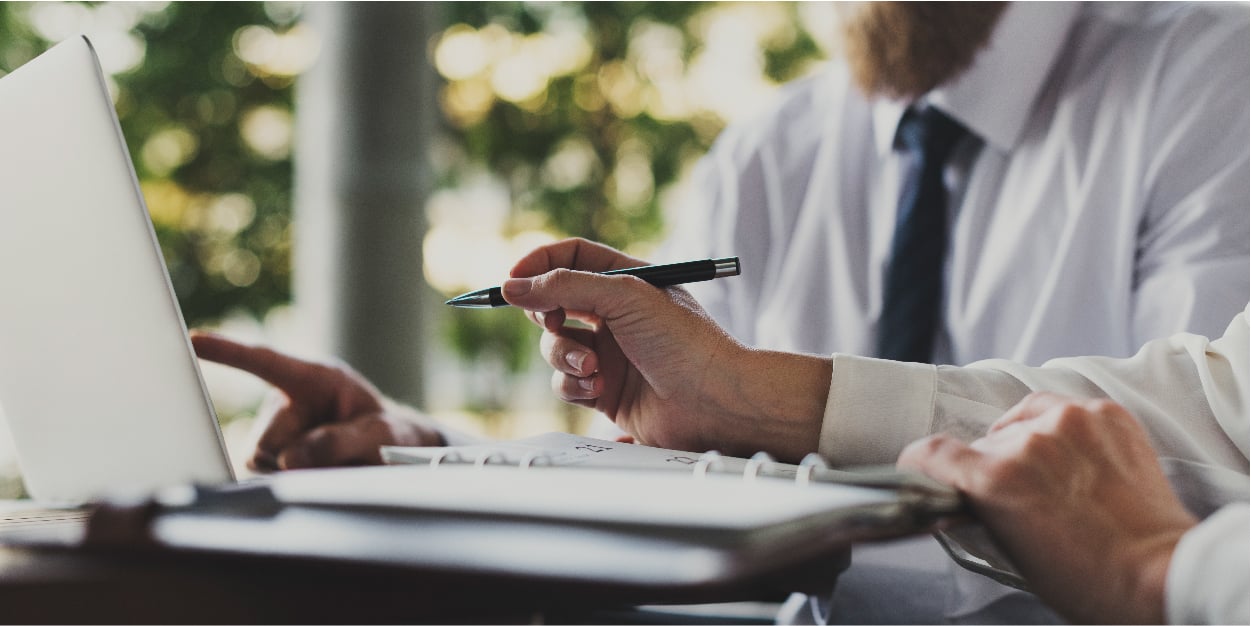 A big challenge for many firms is achieving profitable growth. Building up a client base and increasing their gross revenue is one side to growth. But when you take a look at the net gains, the profit may not be as great as you thought.
A pitfall related to firm growth is to offer any and all accounting services—without first determining time involved, labor costs, or true bandwidth. Or, you end up onboarding clients that aren't profitable because their account requires more time/effort...yes, we're talking about the dreaded scope creep!
If your growth doesn't correlate with extra cash flow, it's time to consider restructuring things a bit. Enter the "productized service model."
This model is basically packaging your services together for clear, up-front pricing. Most firms that sell productized services have a few tiers to give potential clients a choice that best fits their needs.
For example:
Basic: Quarterly bookkeeping and annual tax returns (state and federal)
Accounting: Monthly bookkeeping, reporting, 1099 prep, vendor payments, and so on
Advisory: All of the deliverables in the "accounting" package, plus monthly strategy sessions and forecasts
Depending on how you currently close client accounts, this is a shift in how you price your services. So, before we jump into creating productized service packages for your firm, let's take a look at some pros and cons.
Pros and Cons of Productized Accounting Services
As with any business decision, before you elect to change things up, you have to weigh your pros and cons.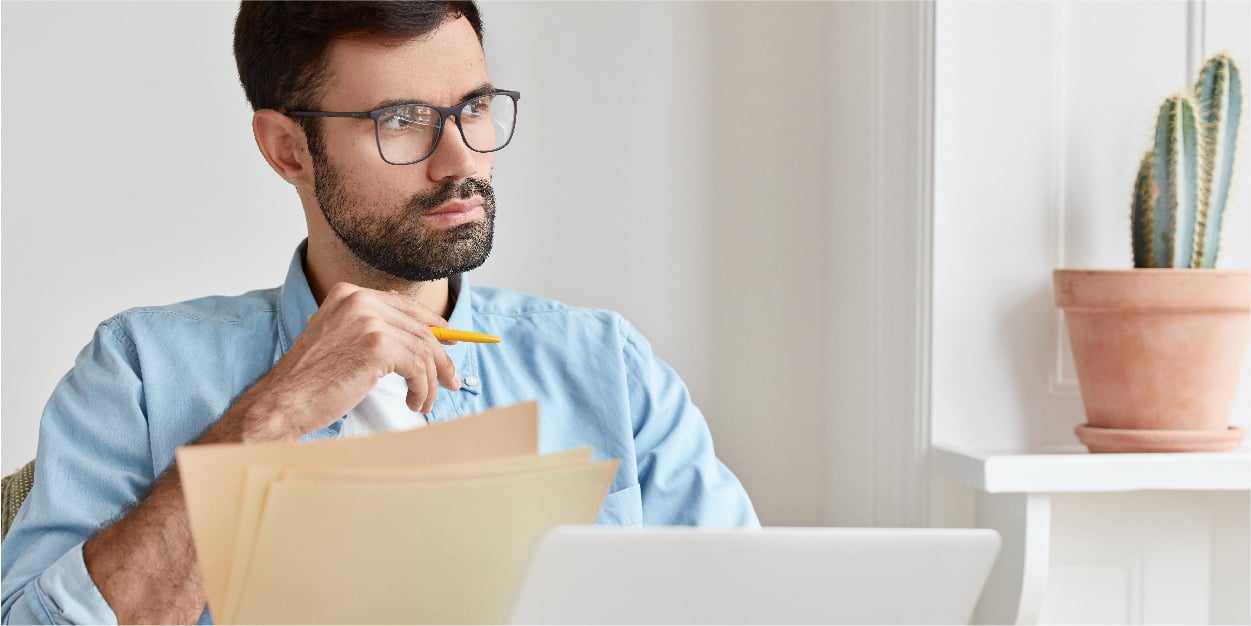 Pros of a productized service:
Clear pricing and transparency helps build trust with new leads.

It's easy to convey the value of your higher-priced tiers, when compared to offering basic tax and bookkeeping services.

The discovery process is simplified, usually cutting down on the back-and-forth and shortening the sales cycle.

Clients benefit from clear terms, leading to a reduction in scope creep (which prevents unexpected fees for your clients and/or your firm from losing money on out-of-scope services).

With a shortened sales cycle and better standardization for how clients are best served, you'll have more time to focus on scale and providing clients with best-in-class service.
---
Cons of a productized service:
Margins can actually improve in a productized model, but your processes have to be solid.

You'll have to calculate fees based on average time and overhead cost (meaning you'll also have to track time, just to ensure you're not spending too much on a certain task).

It may take time to home in on what to have in each tier or package and how to properly market it.
The decision to offer productized services can be particularly rewarding for many firms, but outside of knowing the pros and cons, you must know how to get started. Fortunately, that's the next section of this article! 😉
1. Define Your Customer
Even though offering productized accounting services is an effective strategy to serve more clients, it's not the ideal solution for every client. Some clients need a custom package and the added attention of a traditional model.
Because of this, the first step in making sure your productized services model works is to define your ideal customer.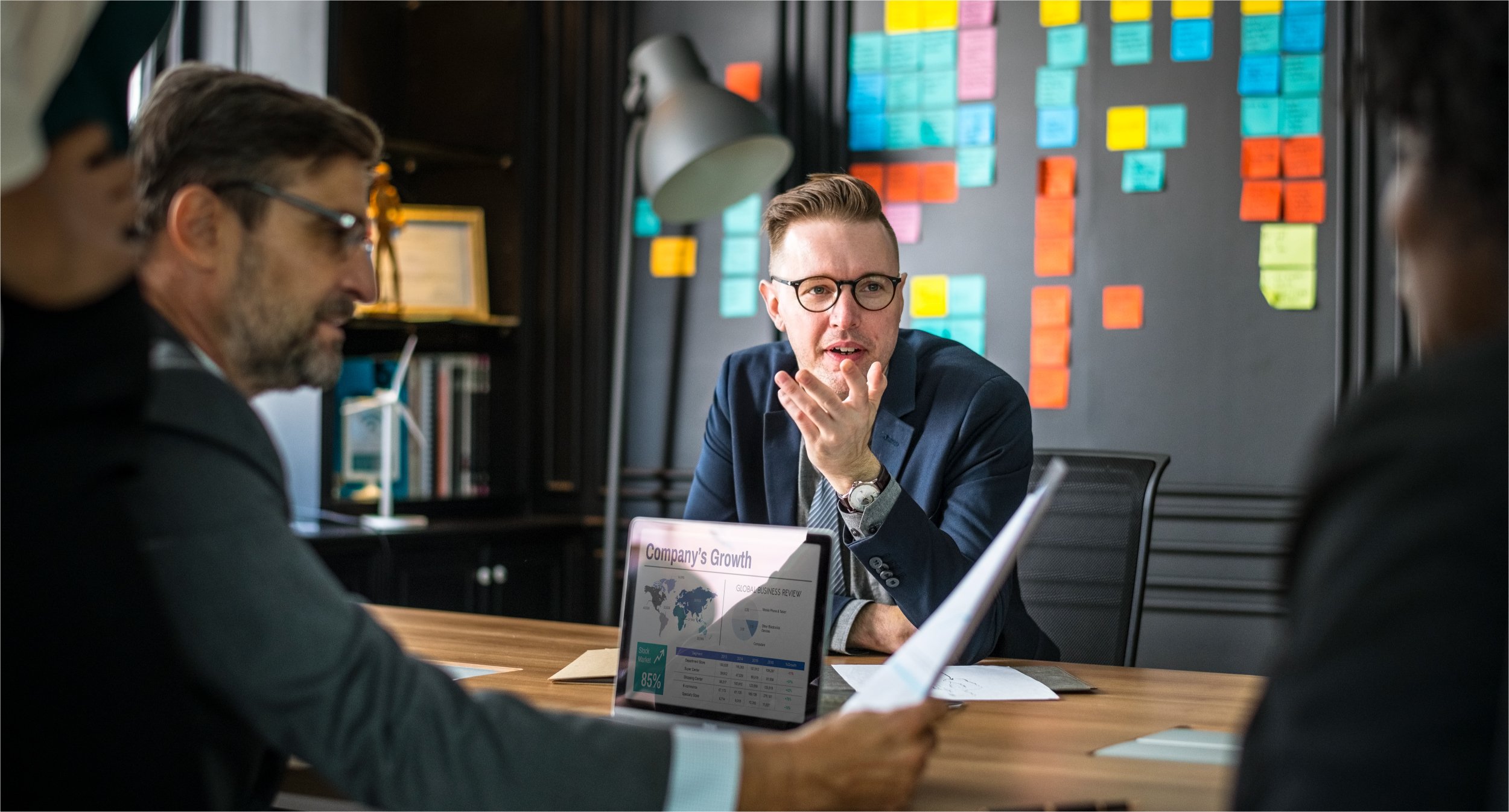 These are three steps for determining the right clients for the new business model:
Determine which of your existing clients this model best fits: Existing clients always need your attention first. Current clients serve a vital function in your transition. If you're able to transition some or all of them to a productized service model, you can significantly increase profitability.

Determine which of your existing clients you can't move to the new model: As mentioned earlier, a productized service model may not be the best option for every client. You'll need to revisit your existing client relationships to determine how to continue serving those who won't fit a productized approach. (For the record, you might find the best approach is to move some clients to a productized model before rolling it out to all clients. This will offer you a bit more time to figure out which ones are a good fit and how to proceed if not.)

Determine who your new ideal client is: Because of the shift in nature of your service offerings, you'll need to be intentional on which clients you want to focus on onboarding. This is where having a clear focus on your prospective clients' location, business size, and accounting needs comes into play.
2. Define the Outputs and Scope
Now that you've determined who you want and are able to serve, it's time to define the actual productized services you'll offer. In most cases, your "products'' are your existing accounting services bundled together and clearly defined. Remember, you're defining clear outputs and the scope in which you'll offer them.
Make a list of your most profitable services: To make this transition smooth, you need to focus on being as efficient as possible. Start by listing out the services you offer (conveniently, this might already be done on your website!):
Bookkeeping
Tax service
Payroll
Advisory
Outsourced CFO
Etc.
Define the scope: The most critical part of creating productized services is defining your offering's scope. Having a clearly defined scope will help both you and your clients understand the beginning and the end of everything they're getting.
3. Define Scope Creep (and where it can seep in)
Scope creep comes with a few definitions. But an easy way to look at it is as anything additional to the intended product you provide to clients—that you don't account for in their contract. That means you may not get paid for completing the additional services!
It's important to note that scope creep isn't necessarily the client's fault. There may be times where you don't have the product structure that allows them the option to purchase additional services from you.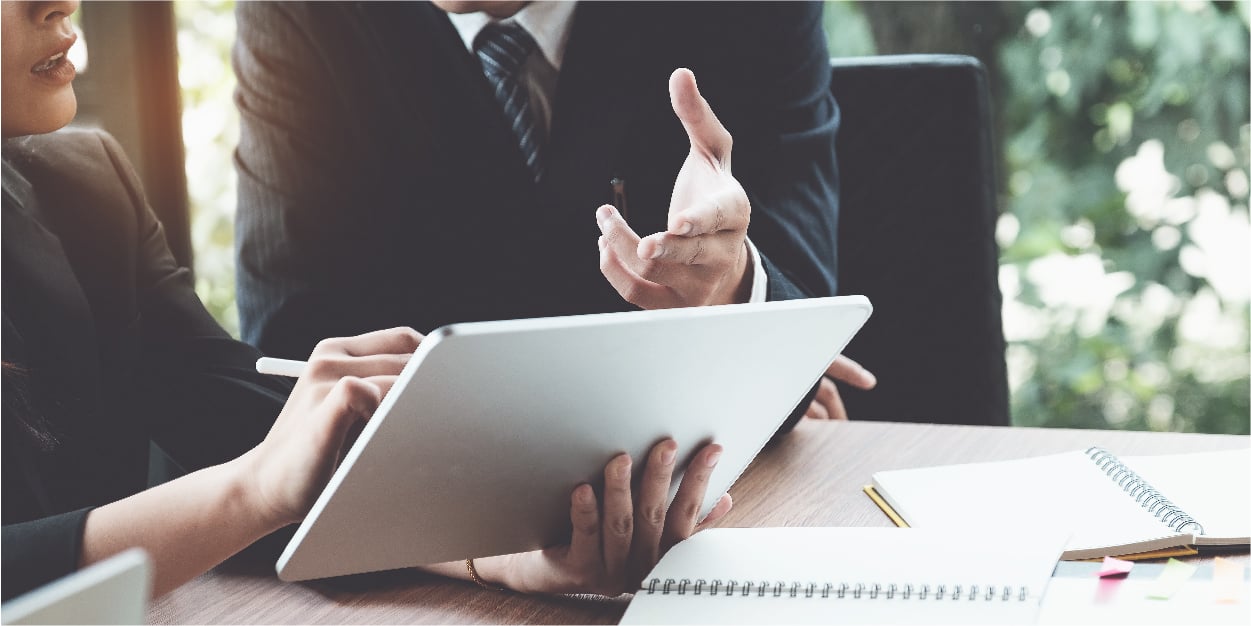 But in order to deal with scope creep, you must have an idea of when and where it most commonly occurs and what it's often related to.
Two easy ways to avoid scope creep in your accounting productized services:
Have clear client agreement documentation: This document helps your clients understand what they are and aren't getting from the fees they're paying you.

Establish effective communication with your client: Scope creep usually results from poor client communication. If you communicate clearly and on time, your client will adjust their expectations to the original scope or agree to pay for the added services.
4. Define the Costs (in Time and Money)
Ensuring you have clearly defined costs for all your services is essential for the next steps to productize your services. Here are three aspects of defining your production costs.
Determine your time and labor costs: Knowing exactly or at least having an accurate range for how much time you take to deliver your services and your labor costs is the foundation for determining your pricing structure.
Identify your highest-revenue services: Revenue can vary depending on the service. Ensure you know which services have the highest revenue so that you can prioritize these in your strategy.

Define which services have overlap: Doing this will help you streamline your production and save time and labor costs.
5. Determine Your Pricing
The next step in the process is to determine the pricing structure of your productized services. Your pricing plays a significant role in your marketing strategy and which clients you serve. Here are two aspects of your pricing to keep in mind.
Keep your desired margin: Making sure you price all your services to have the necessary margin to keep them profitable is essential to making the productized services model successful. Since accounting services will inevitably have some variability, plan to have a range in which you remain profitable.

Set up a tiered structure: Having different tiers helps you ensure that you can provide a better service to your average and high-end customers. A tiered system makes it easy for your client to purchase the service level they need, and it helps you set up your internal structure to deliver these services as efficiently as possible.
6. Package and Market
Productized services aren't a well-known structure the clients you serve are used to purchasing. Sometimes, clients expect the traditional accounting firm-client type of relationship. But one bonus to having a productized services menu is that if someone ends up on your pricing page, it's all laid out in front of them.
But there is one key thing to keep in mind: use a multi-tier pricing structure.
Using two or more tiers helps segment the type of clients you'd like to work with while making it easy for your clients-to-be to see exactly what they'll get for the money. One example is to create a 3-tier system:
A minimal tier, for those looking for basic bookkeeping services and reporting

Then, a middle-tier with detailed client accounting services (bookkeeping, payroll, budgeting, the whole nine yards)

Finally, a top-tier with all accounting and advisory services (clearly outlined)
Businesses looking for your services clearly see what you offer (aka what they're getting) and what they'll have to pay.
Tiers also provoke a bit more consideration—and that's a good thing. Potential clients will really think about which tier they fall into based on their needs. And then maybe they'll research a bit more about each service.
---
Creating Productized Services Can Initiate Growth; Automation Will Maintain It
Productizing your accounting services opens up potential for profitable growth. You know relatively how much it will cost you, and clients know exactly what it will cost them. This approach prioritizes efficiency, allowing you to deliver services faster while handling more accounts than before.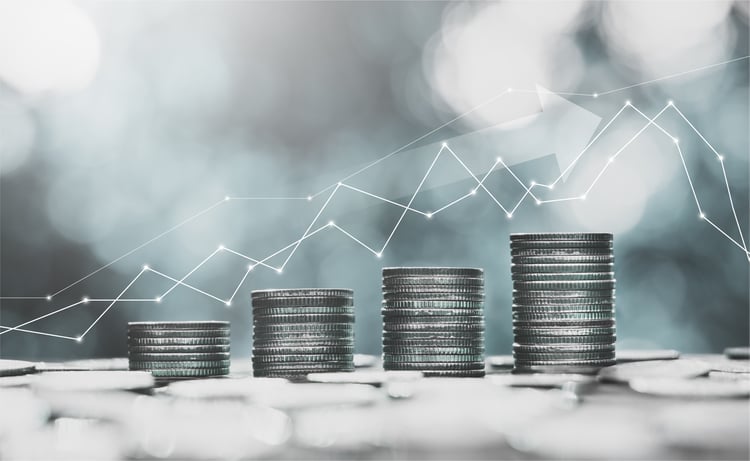 Plus, with consistent revenue and capacity planning, you're able to prioritize high-value service for your clients and improve firm operations—expanding your potential for even more growth.
But even with a productized service menu, the tedious pre-accounting work still needs to get done. That's where automation steps in: while you're refining your services and having discussions with clients about what's best for their business, automation can be doing everything else in the background...categorizing transactions, reconciling accounts, sending invoices, running reports, etc.
Going to the trouble of overhauling your service offering is no small task, but smart firms know that small tasks are done best by time- and cost-saving technology like Botkeeper (shameless plug!).
You can learn more about how automation benefits firms and unlocks unimaginable growth at our next live presentation of "Botkeeper for Accounting Professionals." Click below to save your spot today!