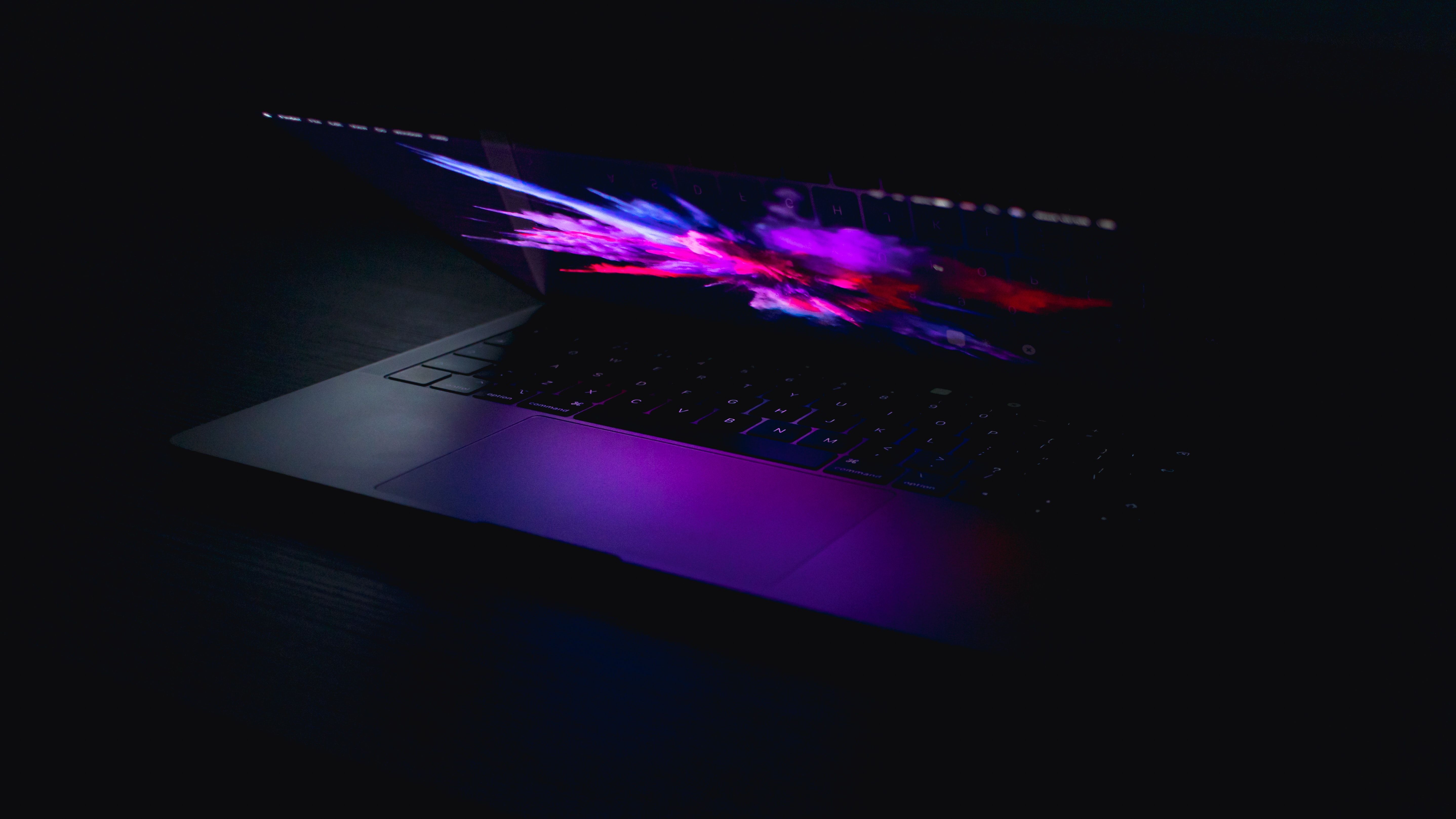 Botkeeper vs. Sentient Solutions for Accounting
This page will help you understand the differences between Botkeeper and Sentient Solutions. Both solutions help automate your accounting process but differ on a variety of factors. Botkeeper, an automated bookkeeping solution purpose-built for accounting firms, vs Sentient Solutions which manages and automates the mundane, resource-intensive, and repeatable operational tasks to help accountants and CPA firms improve scale and reduce operating costs with process automation. Explore below to see how they compare. Ready to see the power of Botkeeper? Click below to book a live presentation.
Overview
Succeed in bookkeeping with our unmatched accuracy
A true automation-based bookkeeping platform will help you operate your end-to-end bookkeeping programs with accuracy. Botkeeper and Sentient Solutions offer comparable—but not identical — solutions. By comparing the two solutions, you will be able to determine which is the best for your firm.
HERE'S A SNAPSHOT OF HOW BOTKEEPER AND SENTIENT SOLUTIONS FOR ACCOUNTING STACK UP.
Botkeeper
Botkeeper combines artificial intelligence and machine learning technology with skilled accountants to provide a full-suite bookkeeping and pre-accounting solution to accounting firms. Our team of experts provides 24/7 accounting and support, as well as incredible insight into financials, with beautiful dashboards and unlimited reporting.

You can think of the Botkeeper team as an extension of your team; we truly integrate into your firm's practices and provide your firm support during all stages of your growth journey.
SENTIENT SOLUTIONS
Sentient Solutions is a global outsourcing and accounting services provider. They apply AI and automation technology, coupled with accounting experts to deliver profitability and scalability to the clients. They help accountants and CPA firms improve scale and reduce operating costs with process automation, artificial intelligence, and scalable services.
Bookkeeping Services
As a firm owner, the demands of your bookkeeping services can be labor-intensive. Many firms look for opportunities to create streamlined bookkeeping processes and services to alleviate the burden on their staff. As you evaluate potential solutions, you're looking to deliver accurate, efficient, secure, and ultimately scalable services to your clients.
For optimal results, your firm may need a solution that offers an integrated set of tools to not only deliver seamless bookkeeping but also a positive ROI.
Sentient Solutions applies AI and automation technology, coupled with accounting experts to support bookkeeping, audit, and tax operations. They do this to ensure that your books remain compliant, error-free, and updated at all times.
Botkeeper's approach is slightly different. We are built on the notion that optimal accounting automation can be achieved by applying a combination of people and technology working together. Botkeeper is able to fully automate your bookkeeping department with what we call human-assisted AI. Using machine learning, artificial intelligence, and robotic process automation in conjunction with the expertise of senior accountants who step in as needed, we augment the manual and time-consuming tasks, creating lightning-fast and hyper-efficient bookkeeping (data entry, reconciliations, classifications, etc.). This results in allowing us to achieve 99.7% accuracy and provide you a team of support, so human error or turnover never affects you or your clients. You can benefit from avoiding increases in headcount and overhead costs, seeing and trusting the health of company results due to noticeably less manual human error, and getting superior reporting and real-time, 24/7 data entry.

Technology & Features
As accounting technology continues to disrupt the industry, some firms may not prioritize implementing accounting technology solutions. But in truth accounting technology can affect every area of a firm including your firm's competitive edge and employees' day-to-day work. Picking the right solution could be critical to your firm's longevity. There are many different types of solutions available, but there are many factors involved to consider—machine learning, artificial intelligence, robotic process automation (RPA), security, and ease of use. All of these factors can help you increase your firm's revenues and potentially decrease expenses. It's important to have a solution that supports your needs in today's fast-paced environment and continues to adapt as your firm and client base grows.

Sentient Solutions leverages process automation and artificial intelligence as part of its solution that enables firms to produce error-free, scalable, and top-quality results consistently.

Botkeeper takes it a step further by using a combination of machines and trained (human) accountants working together in perfect harmony. You will have a trained accounting staff dedicated to reviewing the machine's suggestions when/if it is unsure. This allows for fewer errors and higher accuracy.

With Botkeeper's Partner Platform, you have the ability to onboard and manage all of your clients through a custom portal. Stay up to date on what is happening in all of your clients' with a clickable activity feed, communicate directly with the Botkeeper accountants on what they need from you, and receive direct access to any open conversations you're having within the tool.

Your clients receive a central platform to connect their financial and non-financial accounts, ensuring that their data is automated, compiled, and organized. This ensures fast, accurate, seamless bookkeeping each month, while getting the personal touch, top-notch advisory services only your firm can provide.


%
Average accuracy on transaction categorized by Botkeeper
Number of new clients you can bring on daily with Botkeeper
%
Average time saved by clients with Botkeeper
Training
When you bring in a bookkeeping solution, it is important that the team supporting that solution is one you can rely on and trust. Just like with your own staff, you want to make sure the solution is enhancing their talent experience by investing in and implementing training, tools, and resources to ensure that their employees stay current and up-to-date on rules and changes in your space.
Sentient Solutions provides an Indian team as a complement to streamlining the accounting processes. They are comprised of experienced and qualified Chartered Accountants (CAs) and MBAs.
Botkeeper prides itself on being a global team. We search for talent across the globe that specialize in accounting and bookkeeping services. We don't outsource your bookkeeping, and we never will. Our Accounting/CPA team is trained in-house, and collectively, we've supported thousands of firms and their clients. We know how to consistently meet your unique bookkeeping needs, regardless of your clients' industries or business complexities and how to support your firm as you continue to grow and scale. Because we work in teams, we can keep continuity and consistency for your bookkeeping needs. In the event, someone is out sick or we have turnover because our model is structured in teams supporting your bookkeeping, there is never a need to retrain a member of the Botkeeper team on your books, keeping your bookkeeping consistent and reliable!
Support and Success
"Customer is King" is an old, but relevant adage that applies to firms looking to implement new automated accounting solutions. Whichever solution you end up choosing, having great customer service can make or break implementing a good solution for your firm. You should look for solutions that enable fluid, real-time conversations to help customers through technological challenges as they arise. You want to make sure you and your staff have a team you can rely on from onboarding on that offers multiple means of contacting them including email, chat, and direct message.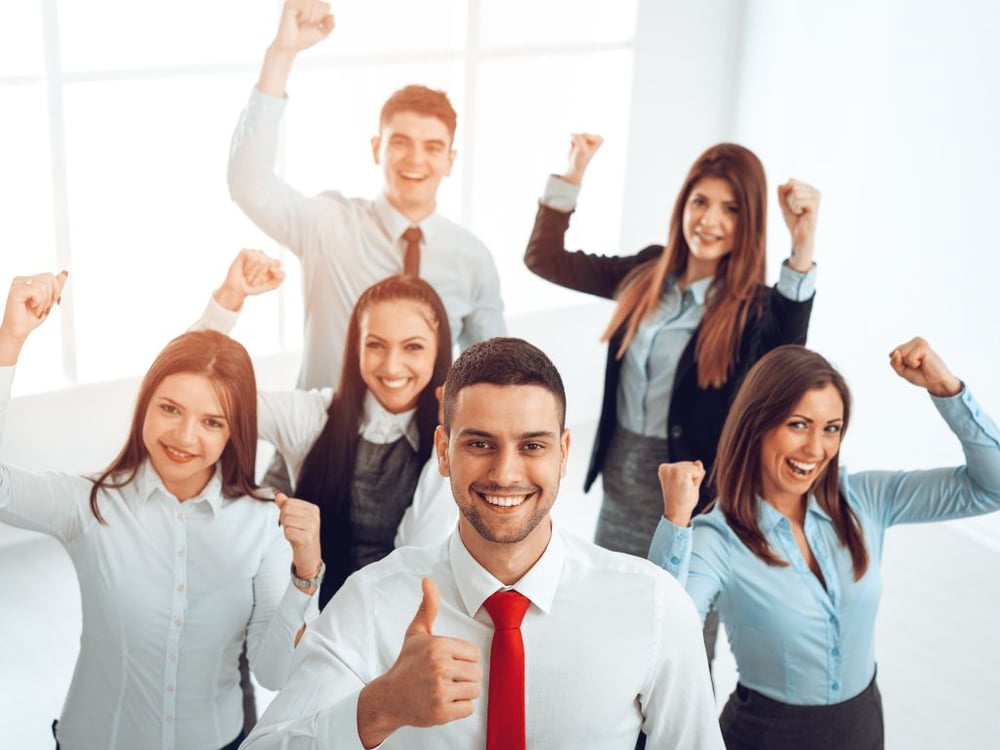 Sentient Solutions builds a team of experts tailored to your firm's specific needs. A typical base team consists of a Partner or Director, Client Services Manager, and one to two experienced staff members. Sentient Solutions also provides FAQs and a contact form for its customers.
All Botkeeper packages include a talented and experienced member of our Implementation team. Their role is intended to help empower accounting firms and assist them through periods of change.
Within Implementation, we have Growth Partners, which are unique to Botkeeper, adding another valuable element to the human-assisted automation we're so proud to deliver to accounting firms. This team of experienced accounting professionals (even CPAs!) manages the relationships with accounting firms of all sizes, including some of the largest and most innovative firms out there. They offer a broad technical and product knowledge to help accounting firms scale. Their whole end game is to ensure impeccable service and insightful guidance on how to get the most out of Botkeeper's products and services.
Security
As a firm, you want to ensure that your clients' personal and financial information is held in the strictest confidence. Before choosing a solution, ask about the level of security employed and whether the vendor's security standards are in line with those of your industry (such as compliance with SOC2, data recovery plans, two-factor authentication, etc.). In addition, it's a good idea to find out how security is ingrained in all aspects of all employee's jobs, including training on best practices for protecting client data.

Sentient Solutions claims to have implemented physical, network, application, and data-based security measures to ensure the safety of client data. They also regularly review and update our security procedures. In addition, all sensitive data is shared via a secure file-sharing portal solely for your company's use. They are SOC & HIPPA compliant and provide training to their staff including acceptable use, personal security, data protection, PCI, and incident response.

At Botkeeper we take data security very seriously. Our data protocols include 256-bit encryption as well as several other best-in-class security protocols including background checks, biometrics, and extensive permissions (bank-grade security). All of our systems and databases are located in AWS data centers within the US, plus we own our IP. Our policies and procedures are regulated by US law and we take security very seriously.
Botkeeper received its SOC 2 Type 1 attestation in July 2020 and then its SOC 2 Type 2 attestation in August 2021. Botkeeper is also a member of the Financial Data Exchange (FDX), a nonprofit dedicated to unifying the financial industry around a common, interoperable, royalty-free standard for secure and convenient consumer and business access to their financial data.
MEASURE ROI
Measure the performance of your bookkeeping when you integrate an automated solution, and see what your firm is able to achieve.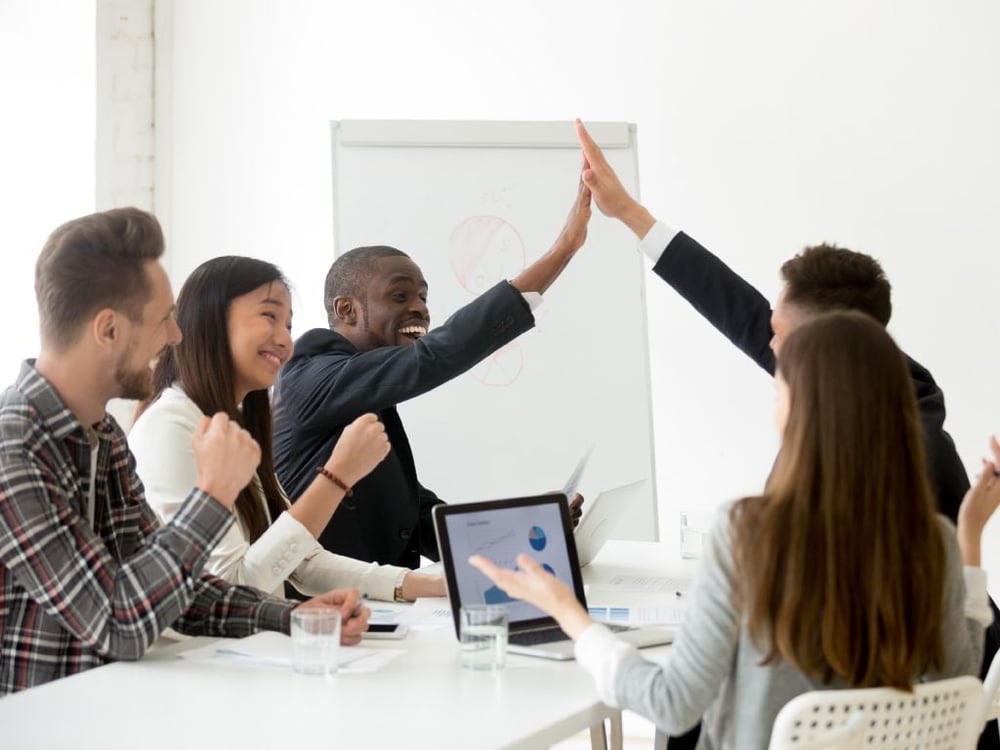 Sentient Solutions offers a scalable offshore accounting team, that operates as an extension of your accounting team, to provide you with the technologies, efficiencies, and scale that you need.
As your firm grows, so does Botkeeper's ability to support you. No additional training and hiring is required as you bring on more clients and expand your service offerings. No additional costs are added if the work takes longer than anticipated because we don't charge an hourly rate. Botkeeper's Scoping Tool and operation guides allow for seamless scaling by your firm.
Cost of Ownership
When considering automation, there are many costs associated that your firm should have on their radar. Many solutions have packages, platform, implementation, and ongoing maintenance costs associated. You should also consider whether the automation solution's pricing is dependent on the amount of work conducted by a user or on some other basis.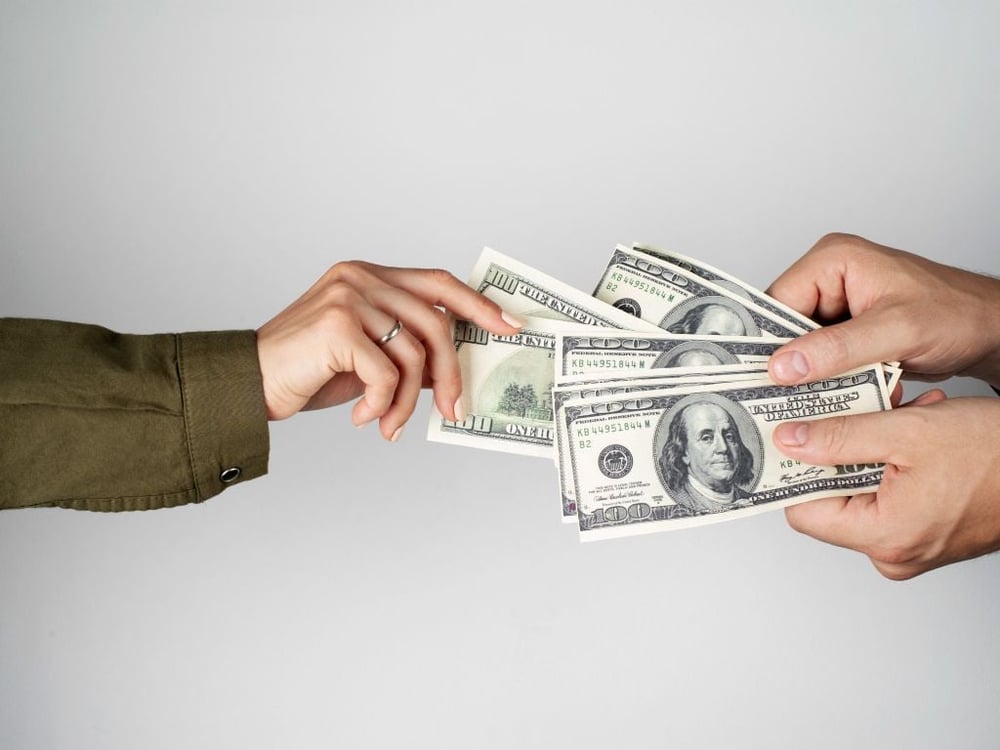 Sentient Solutions charges a fixed rate per month that is customized as per the team structure that your firm wishes to set up. They claim they can enable significant margin growth with greater than 50% cost savings.
While Botkeeper's pricing packages are customizable and flexible allowing your firm to leverage economies of scale as it grows. Our pricing model is not based on an hourly charge but is rather meant for accounting firms to choose what their needs are based on a combination of their client's gross expenses, how often they need services, and the services they need from Botkeeper— but we offer the same white-glove service regardless of your package. The Starter package starts at $55/per month and scales up based on total expenses and unique needs.

We know that businesses change over time, and we want to make sure we provide pricing to reflect that. We have a toolset that allows you to estimate your costs with Botkeeper, and we also have a Botkeeper specialist to walk through your needs with you and help determine the best-fit bookkeeping services. The Botkeeper pricing structure is built to grow with your firm, offering a fully customizable option, and supporting you for the same cost during ebbs and flows.
SCALABILITY
One of the many reasons you are implementing an automated solution is because you are looking for efficiencies of scale. When deciding on a bookkeeping solution, consider how it might affect your firm and clients' needs if they change over time. Your solution should add value and be adaptable to an ever-changing market as your firm shifts in focus, service, and continues to grow.
Sentient Solutions offers a scalable offshore accounting team, that operates as an extension of your accounting team, to provide you with the technologies, efficiencies, and scale that you need.
As your firm grows, so does Botkeeper's ability to support you. No additional training and hiring is required as you bring on more clients and expand your service offerings. No additional costs are added if the work takes longer than anticipated because we don't charge an hourly rate. Botkeeper's Scoping Tool and operation guides allow for seamless scaling by your firm.
Botkeeper is much more than just software.
Choosing a bookkeeping automation provider is a crucial decision, so it's important to consider not only the software but the support and resources you'll receive, as well. We at Botkeeper are invested in your success.
Free Training & Education — Botkeeper resources are available to help you and your entire team learn best practices and successfully execute tactics that grow your business. Take a look at the dozens of resources available, and get started today.

Support Is Available For Your Entire Team — Anytime you have a question, reach out and we'll answer. Our support team is happy to help, whether it's a question about our software or advice on how to best tackle bookkeeping tasks.

Deployment — When you start using Botkeeper, you'll have a dedicated team to help you get started with the software, and technical setup tasks, and execute your first successful dive into the tool.

Learn more about Botkeeper Deployment here.
We've built the Botkeeper Platform to be easy for Accounting Professionals and their clients to use. That's why we're happy to share reviews of everyday professionals using Botkeeper to grow better, just like you. Click below to request a demo.
The beauty of Botkeeper is its ability to scale and adapt to our growing business. After using Botkeeper for only 6 months, we've been able to save 30 hours per week on transaction categorizing, 5 hours per week of reconciling deposits, and 10 hours per month on reconciling revenue for just one of our clients! With bookkeeping running seamlessly with Botkeeper, I'm able to focus my time on reviewing output and making recommendations to my clients.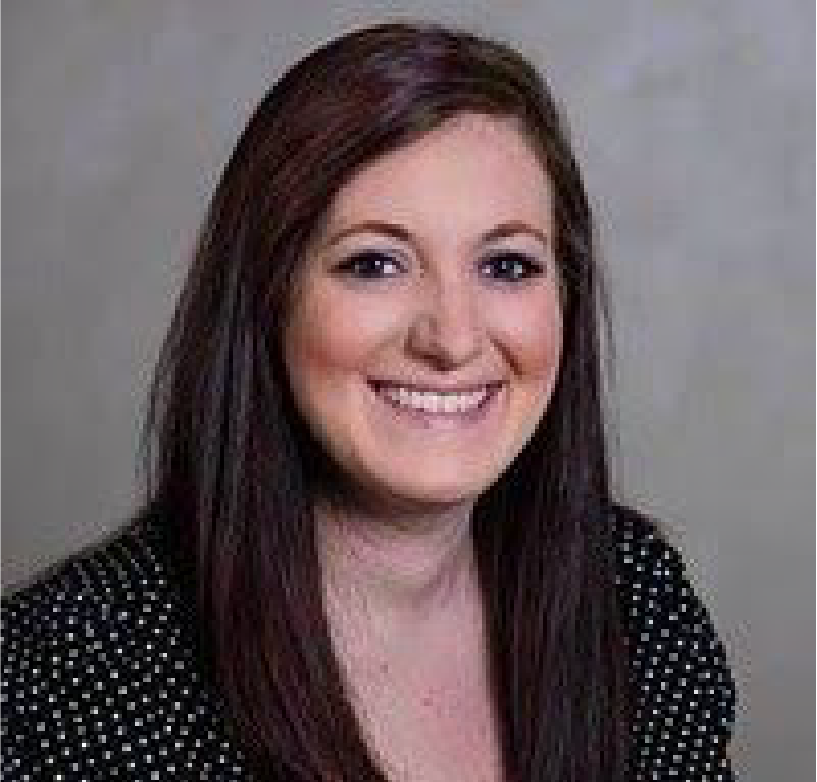 Tiffany Miller
Tm2